The December 2022 Link Spam Update: What Is SpamBrain, and How Can You Protect Your Website?
News

On December 14, 2022, Google announced the launch of a link spam update to its search algorithm designed to fight spam websites in search results. This algorithm uses the SpamBrain artificial intelligence system, which is designed to minimize the impact of artificial backlinks on organic search results.
Currently, Google says that the deployment of the update to the spam detection algorithm will take about 2 weeks and will end at the end of December.

What is SpamBrain?
SpamBrain is a highly accurate algorithm developed by the Google search engine in 2018 to identify web spam and low-quality websites that abuse link buying in order to manipulate search engine results. This algorithm is constantly 'learning' and improving, examining websites of various types, in different topics and niches, and comparing them to each other. If it finds that a website's link profile contains spammy backlinks, it will take steps to lower its organic search rankings.
With the help of SpamBrain, Google managed to reduce the share of websites with spammy backlinks in its search results in 2018 by more than 60% compared to 2018 with the help of SpamBrain. In 2021, SpamBrain neutralized 70% more spam websites than in 2020.
What Links Can Google Identify As Spam?
Spammy links are links that don't bring any value to users, mislead them, or don't meet their search goals.
For example, if the article '10 recipes for making delicious pizza at home' links to a website about cooking or an online store with supplies for making pizza, then the link would be considered organic. However, if the article links to a home appliance repair website, the link is definitely spam.
Spammy links can be identified by the following features:
They don't indicate the content source
They don't supplement the content and aren't illustrative material
They don't correspond to the content of the page or website where they are published
More than 50% of the content on the page consists of other links
They're published on a website with low-quality content that doesn't bring any value to users
They're published on websites that can be attributed to the gray and black niche (fraudulent websites, gambling, etc.)
A link meeting even one of these criteria is cause for concern. If it meets multiple conditions, it should definitely be classified as spam that should be removed as quickly as possible.
You can view all the backlinks of your website in the 'Links' section of the Google Search Console tool: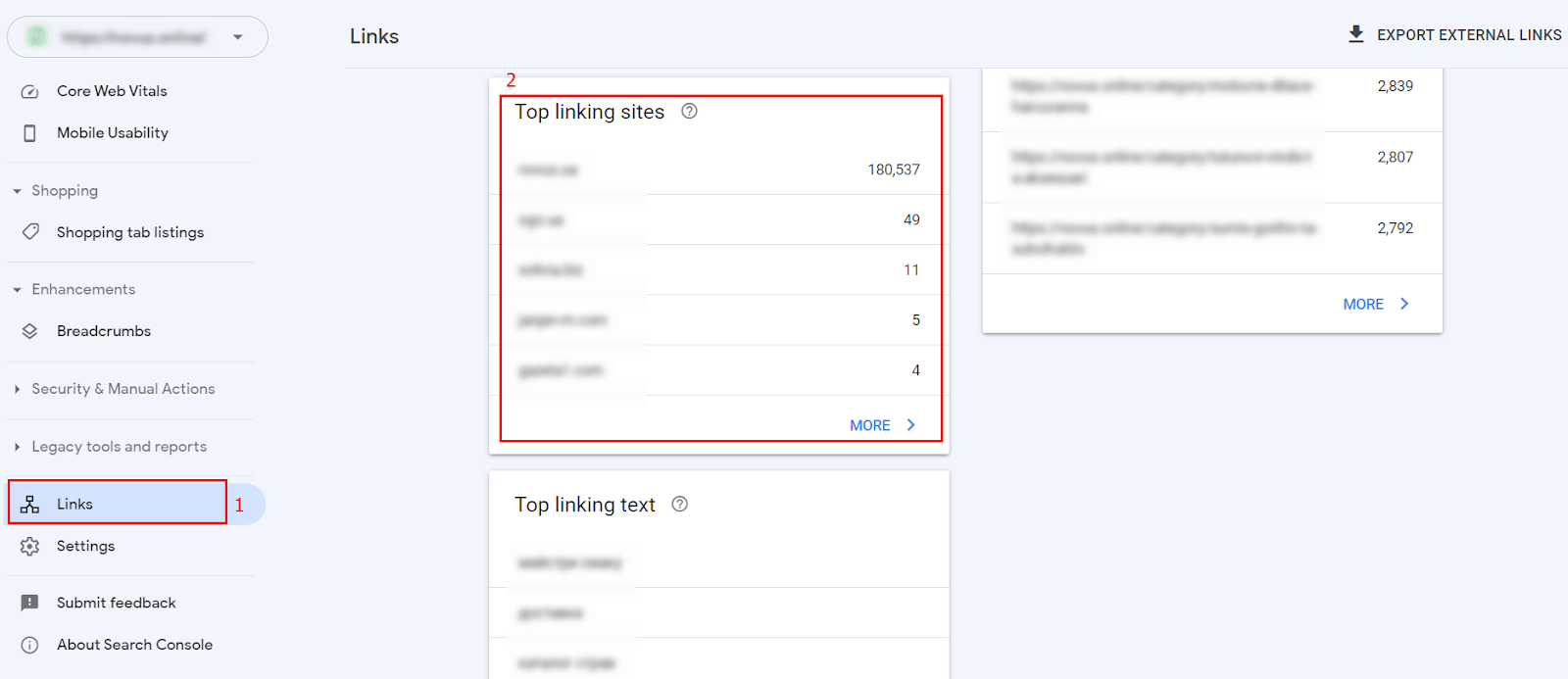 Why Do Spammy Links Appear in a Website's Link Profile?
Spam in backlink profiles isn't always the result of incorrect website promotion. Often, spam links appear 'independently,' as a result of the work of automated content generators or search engine parsers.
Below is an example of an Alexa Rank domain parser: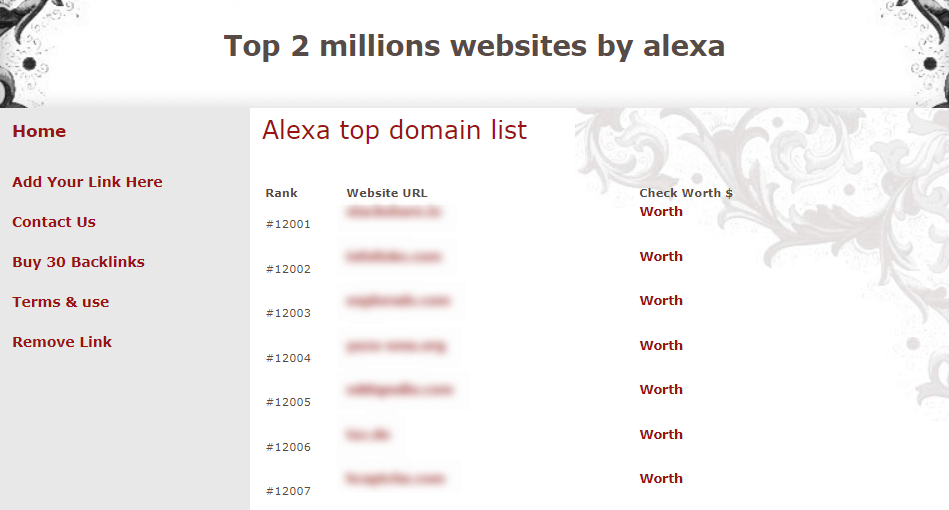 There are many spam websites like this on the Internet. Most of them are located in the .pw or .in domain zones and contain phrases like 'Alexa top domain list,' 'Similar Sites' in the name.
How Can You Get Rid of Spammy Backlinks?
If you find a spam link that leads to your website, you can try writing to the website owner asking them to remove the unwanted link. However, these websites don't typically provide up-to-date contact information for the owner or administrator, so it's almost always impossible to contact them.
Therefore, the only option for dealing with unwanted backlinks is often the Google Disavow Tool.
To use this tool, simply create a text file with a list of domains or pages with spam websites and upload it to the Google Disavow Tool interface: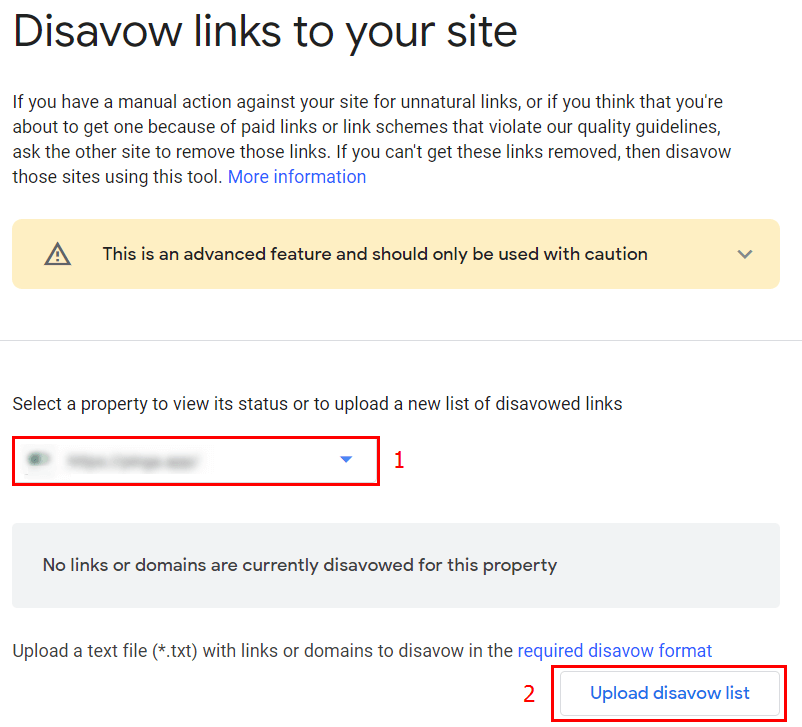 The file must meet the following requirements:
Each URL or domain must be on a separate line
The format 'domain: prefix' is used to reject a domain or subdomain, such as domain:example.com
The text file must have UTF-8 encoding or 7-bit ASCII characters
The file extension must be .txt
URLs must be under 2048 characters in length
The file size must not exceed 100,000 lines (including empty lines and lines with comments) and the file size must not exceed 2 MB
Use the pound sign (#) to add comments (which Google will ignore)
Example list:
# Two pages to disavow
http://example.com/page.html
https://sub.example.com/page.html

# Two domain to disavow
domain:example.com
domain:sub.example.com
What Are the Best Websites to Post Backlinks On?
If you plan to publish a guest post with a backlink on a third-party website, then you need to take the website selection seriously.
You should pay attention to the following:
The donor website topic. Make sure it's aligned with your website's topic.
The website should have a Domain Rating (Ahrefs metric) of at least 30
The website's share of organic traffic according to the SimilarWeb or SimilarTech version should be at least 20% (the higher, the better)
The geographic affiliation of the donor website should correspond to the geographic affiliation of your website
You can always check these metrics for individual websites, but it makes sense to check an entire list of potential donors at once.
You can check a list of potential domains in bulk using Netpeak Checker. To do this, select the item 'Enter manually' in the 'List of URL's' section → Enter the list of domains in the window that opens and click 'Add' → Check all the necessary metrics in the right sidebar → Click 'Start'. Example: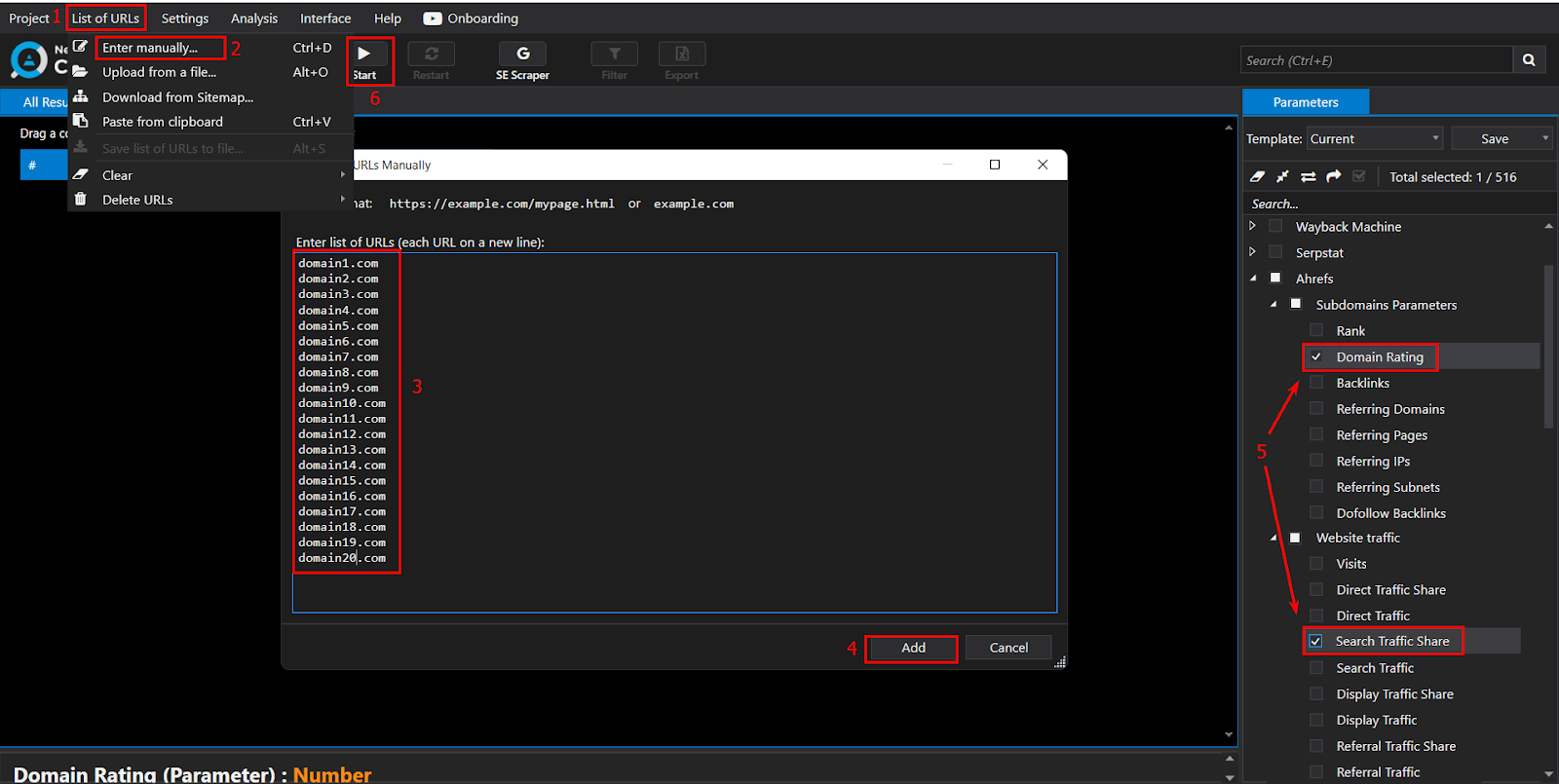 Conclusion
Google is serious about websites with spammy links in their backlink profiles. To find and regulate these websites, the search engine uses the SpamBrain artificial intelligence algorithm. To avoid getting caught by this algorithm, you must constantly monitor your link profile and reject spam links using the Google Disavow tool.