16 Tools to Tune Remote Work
Lists

Remote work has been gathering speed becoming not a whim, but the need of the hour. Even though there are already many 'digital nomads' across the globe, many people still have to adjust to the challenges of remote work. A nice picture of the leisure-back-laptop-on-the-beach remote work in some exotic locale fades clashing with reality – you're expected to be skilled at adding planning and thoughtfulness to the work grind. If you're skilled enough, work from will only expand the array of opportunities to earn more money online.
Apparently, you'll need the tech toolkit that helps you run those errands smoothly. But with the growing marketplace of apps and software, it can be difficult to come up with what you actually need. I'm going to share what tools help our company speed up our internal processes, and deter from falling into a procrastination rabbit hole.
1. Meetings & Team Chat

2. Project Management

3. Productivity

4. Cloud Storage: Google Suit & Dropbox

Let's Recap
1. Meetings & Team Chat
When working from the home office, the importance of being a part of your team, to keep connected, to reach out to team members proactively doubles.
Slack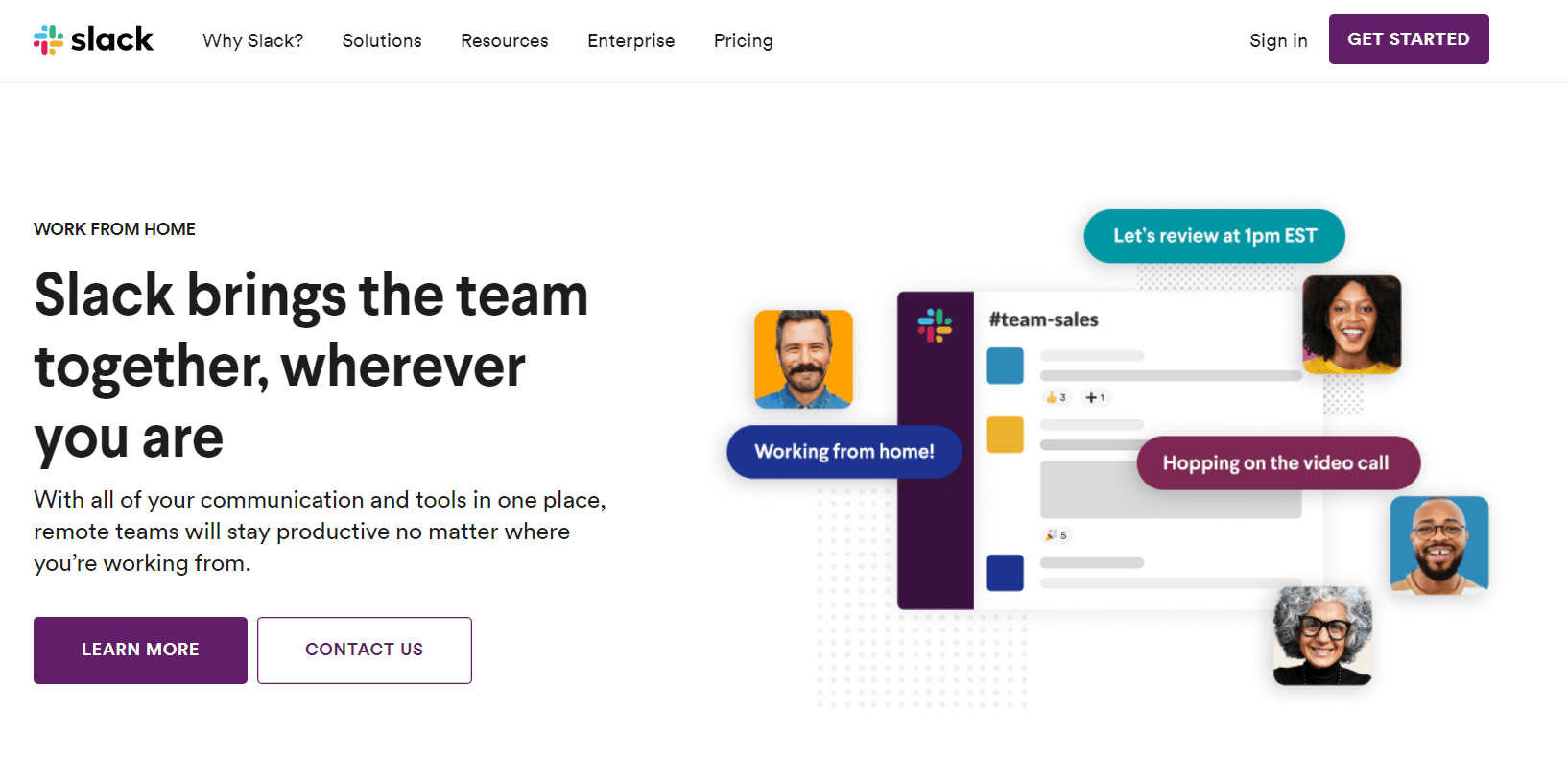 Slack is a go-to tool for real-time team chat. It combines text, audio, and video chat features in one place. It allows you to make urgent announcements quickly, share documents like PDFs, images, and videos, and get the feedback of your teammates. It's faster than emailing. You can organize activities dividing them into channels, and easily navigate through them to find relevant information. So it doesn't turn into a mess. By and large, Slack is convenient, and it deserves the win acclaim it constantly gets.
Zoom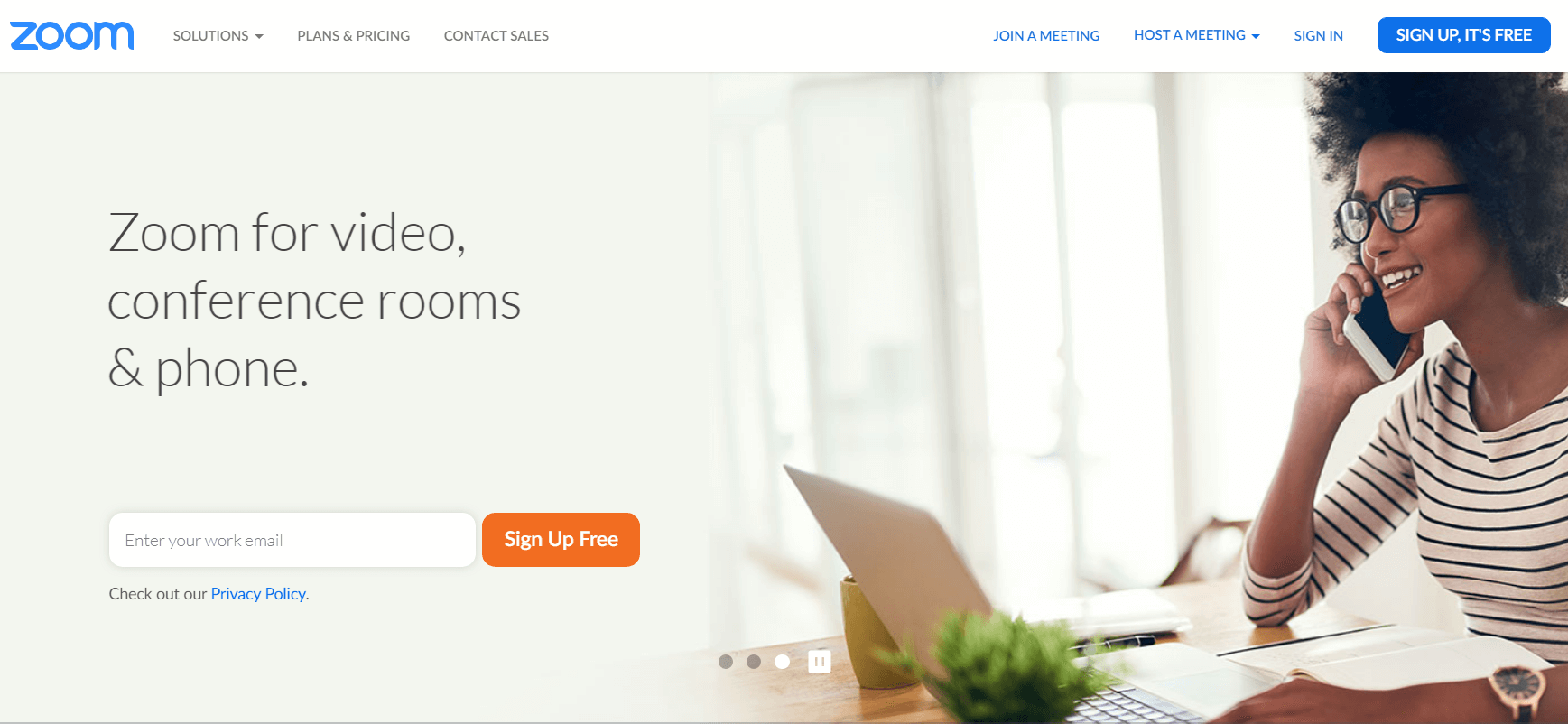 When it comes to face-to-face communication, which is a big deal to bridge ideas divide, brainstorm, and hash out a problem, Zoom is a great option. Chatting and flooding sometimes bring misunderstanding, so you need to hear the person's tone of voice, their emotions. Apart from daily team meetings, it's obviously the right tool for video conferences and webinars.
Hangouts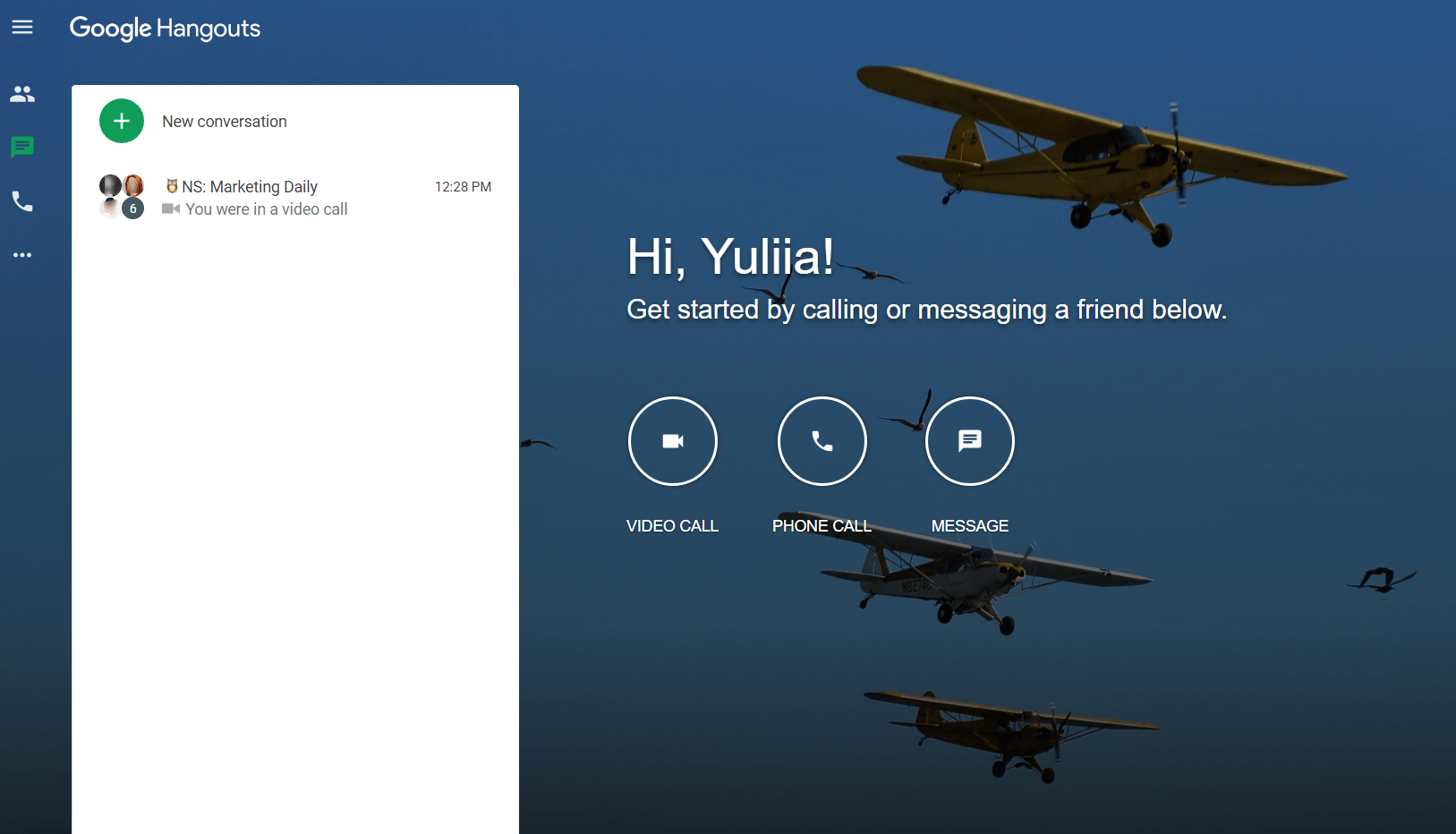 Truly speaking, our team's choice is Hangouts. We use Hangouts for daily meetings to discuss our wins and drawbacks of the past day, and our plans for the upcoming day. There's a chat where you can drop any documents. So its brilliance lies in simplicity.
2. Project Management
Speaking of my company, we have our own system of project management, which roots back into the company establishment. As for now, we're not planning to steer away from this well-tuned system, but there is a vast array of tools for managing projects.
Trello

It positions itself as a fun and flexible tool for project and task management, no matter what they are: online business or wedding organization. You can connect the apps your team is already using into the workflow, such as Slack, Google Drive, GitHub, Evernote, etc., and synchronize Trello across all your devices, add due dates, comments, attachments, etc. Thanks to the ease of use, the tool has already come to the fore of the marketplace.
ProofHub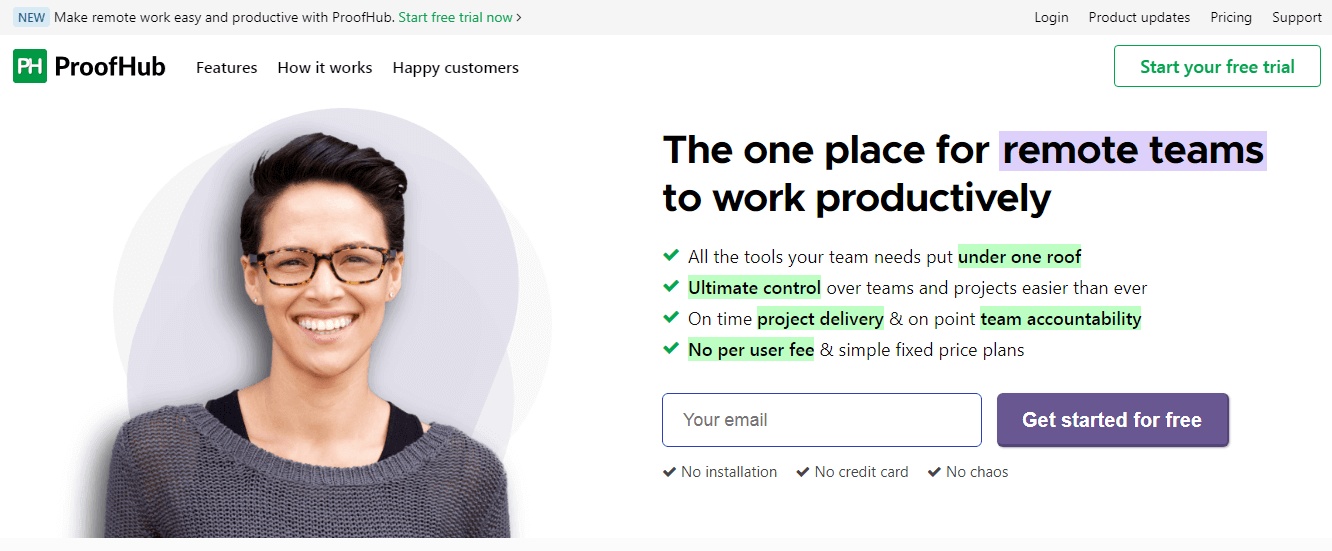 If you are looking for a tool that replaces all the apps you are using, ProofHub is the answer. Its easy-to-use interface makes onboarding easier even for remote teams. The multiple views – List view, Kanban board view, Gantt chart view (timeline), and Calendar view – add flexibility to it. You can proof and share files, set deadlines for tasks, communicate directly with the built-in chat and do a lot more. Unlike many tools in the market, ProofHub has no per-user fee making it comparatively less expensive.
GanttPRO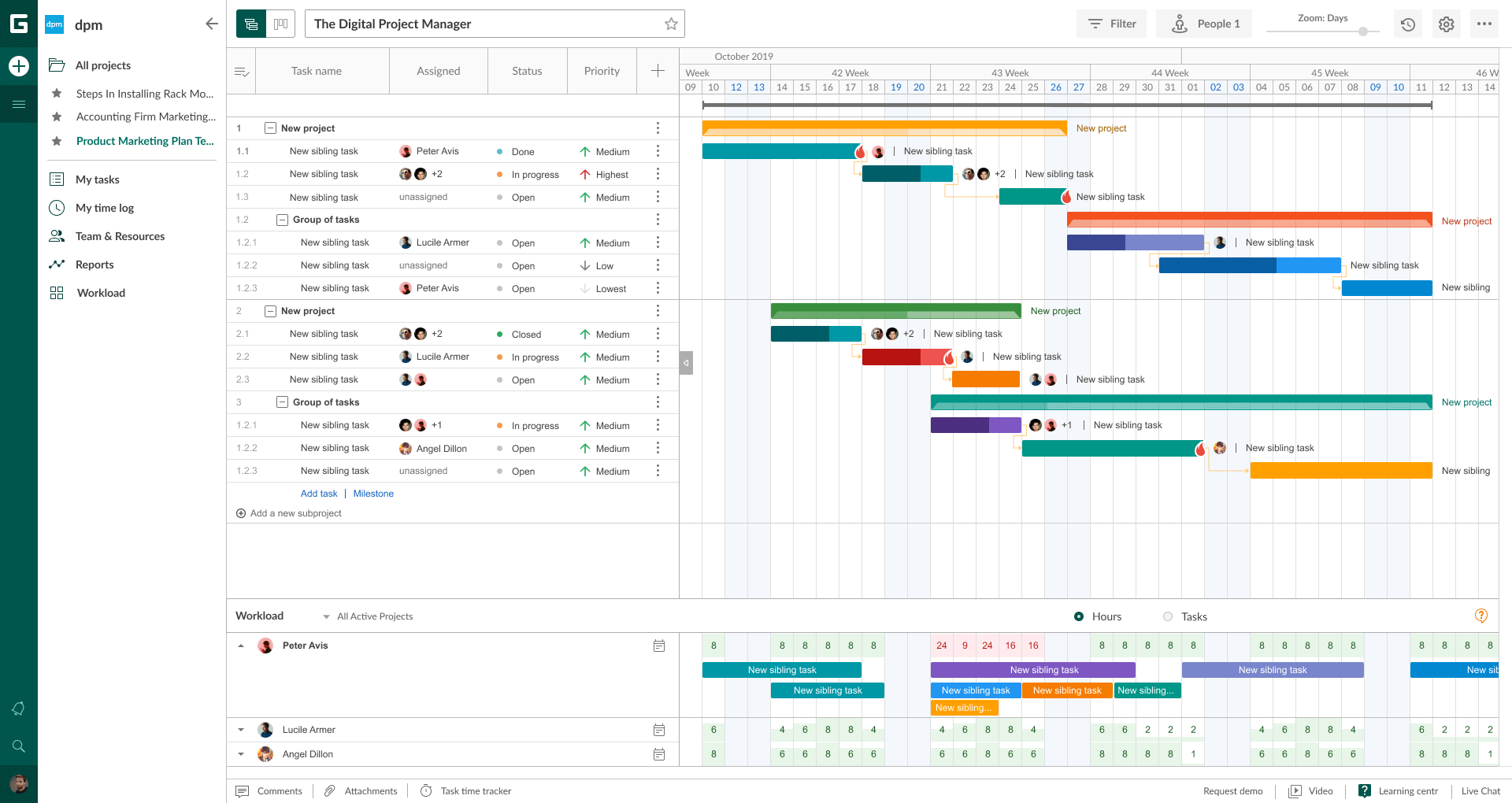 GanttPRO is a robust project management tool based on Gantt charts. The software stands out in the Gantt chart makers category for a few reasons. Firstly, it has a highly intuitive, clean, and beautiful interface where a project manager will be able to create plans of any complexity almost right after the registration. Meanwhile, new team members will jump in projects at any stage without requiring time to learn it. Secondly, GanttPRO offers robust planning and management features such as team collaboration, resource and cost management, time tracking, deadline management, export and sharing, and much more. For remote workers, the tool becomes a central place for all the work on a project.
Asana
Trello and Asana are much of a muchness, with a slight difference – it's not as simple to use as Trello, but it has more features. Asana is a management tool (free but with some paid options), it also uses cards and boards to delegate tasks to others and organize them into projects. You keep abreast of what is going with the project, and keep everyone on track with the goals.
Planfix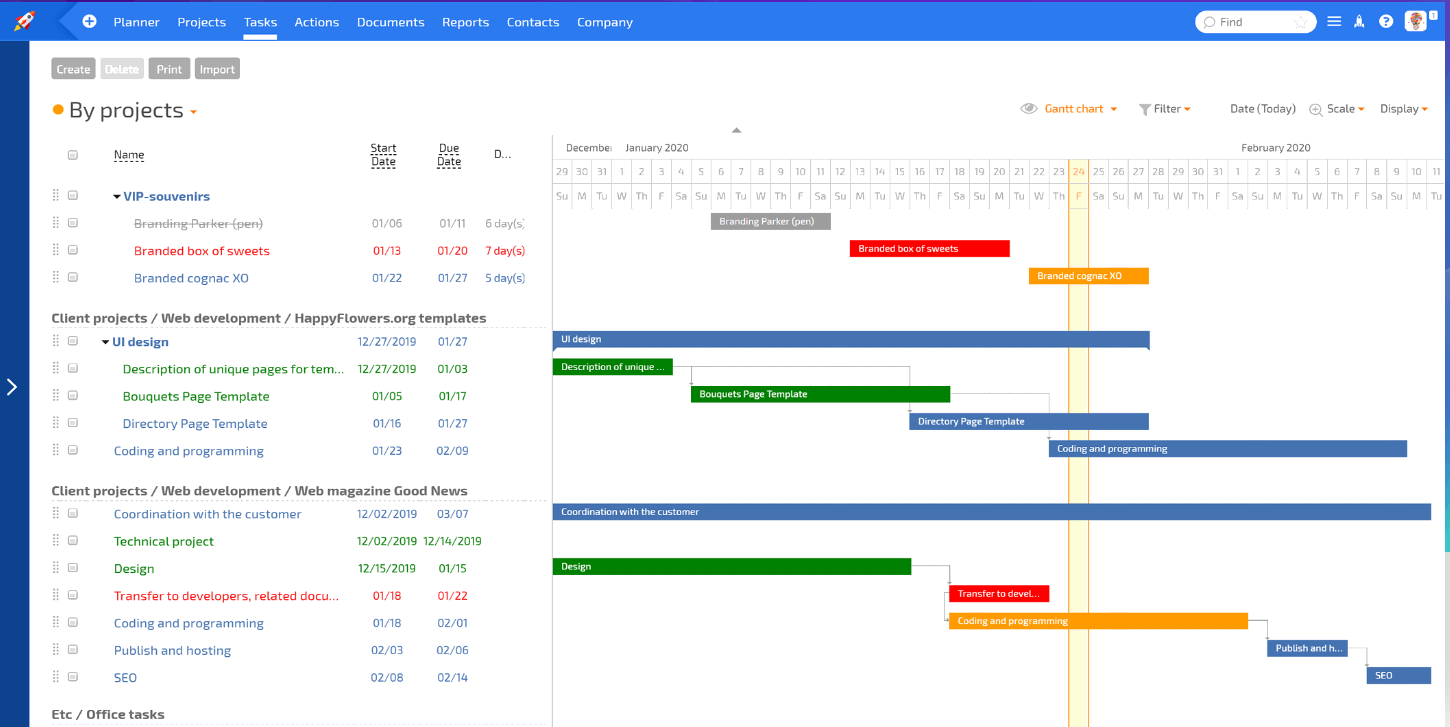 Planfix is a cloud platform for the organization of enterprise management. It's many times savvier than previous ones. It can be used as a CRM, a technical support system, to manage companies, to conduct project work, distribute assignments, and much much more. It has enhanced integration with email – you can create tasks from them, assign the workers and deadlines, answer directly from PlanFox to email, etc. Without further ado, Planfix ideally suits project management, though you'll have to take time and unscramble all its benefits.
3. Productivity
Staying productive and motivated is one of the frequent challenges of working remote. Time management apps and monitoring software can help both employers and employees to stay focused on assigned tasks, allocate their time accordingly, and be able to add in a little more time for R&R at the end of the work day.
Rebrandly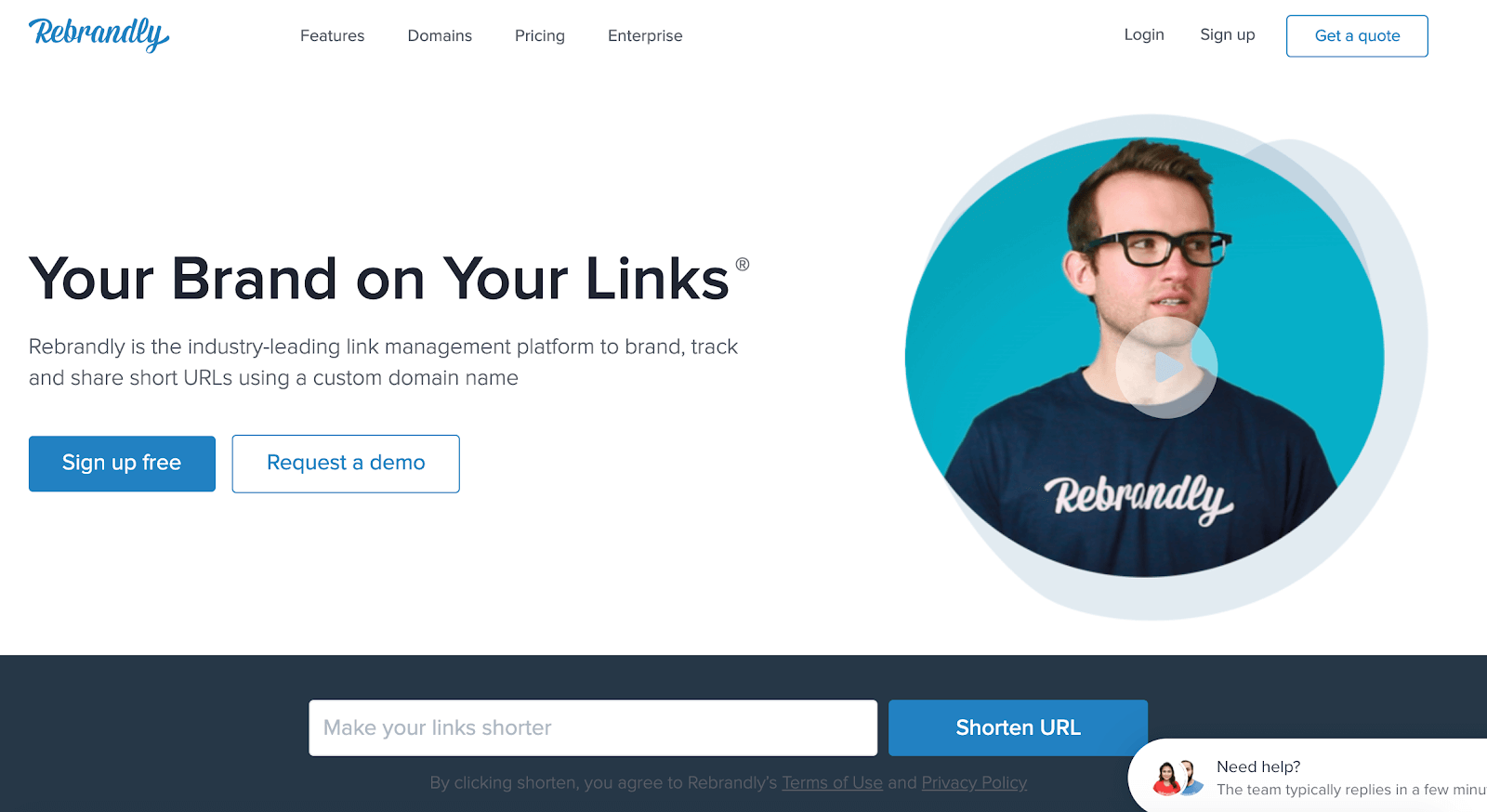 Rebrandly is a link management tool to brand, track, and share short URLs using a custom domain name. With their Chrome or Firefox extension, it is both really fast and easy to short any URL directly from the page you are visiting. The Rebrandly extension is fully integrated with your Rebrandly account and if you have one short custom domain name, you can even create branded links (short URLs with a custom domain name) on the fly.
eXo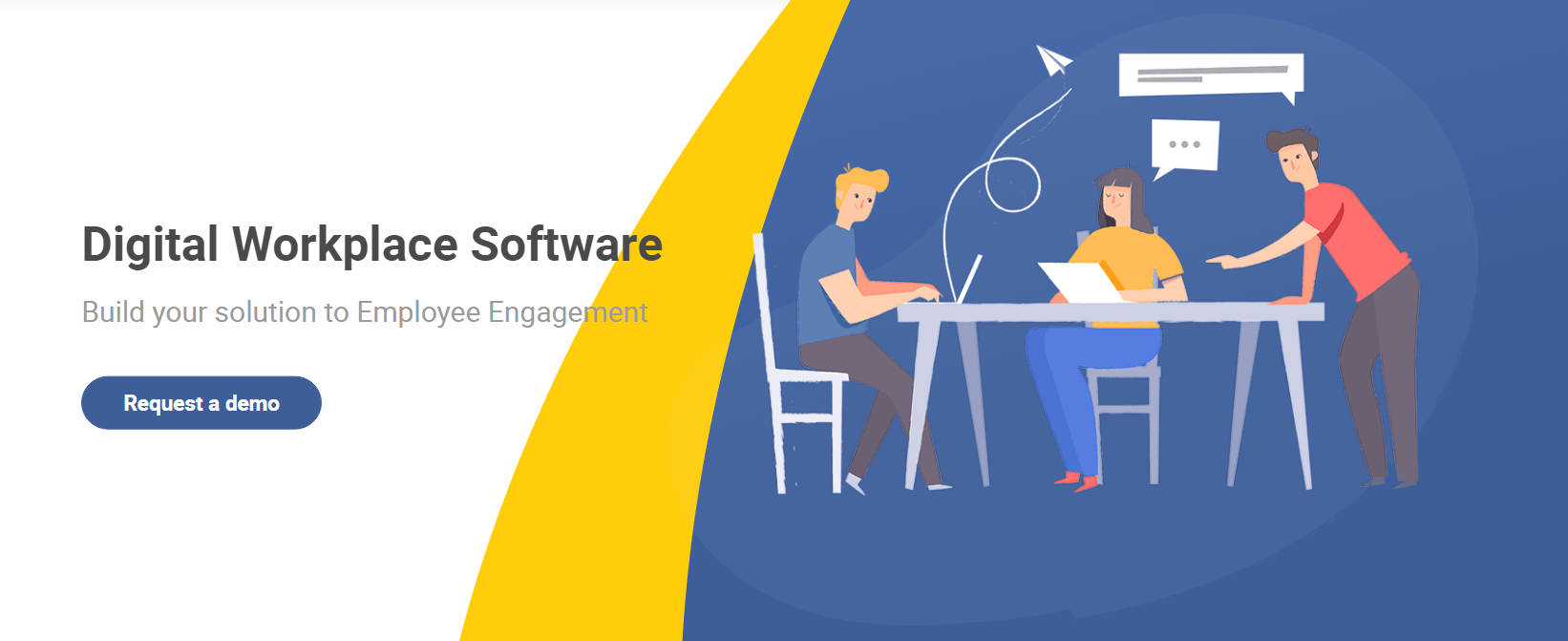 eXo Platform is a digital workplace software that provides you with trustable and powerful solutions to connect, engage, empower, and reward your team.
eXo Platform helps you keep trucks and be updated no matter where you are working with its significant remote work tools.
eXo Platform, with its variety of features, like collaborative spaces, instant messaging, file sharing, and more, ensures an easier individual work.
TMetric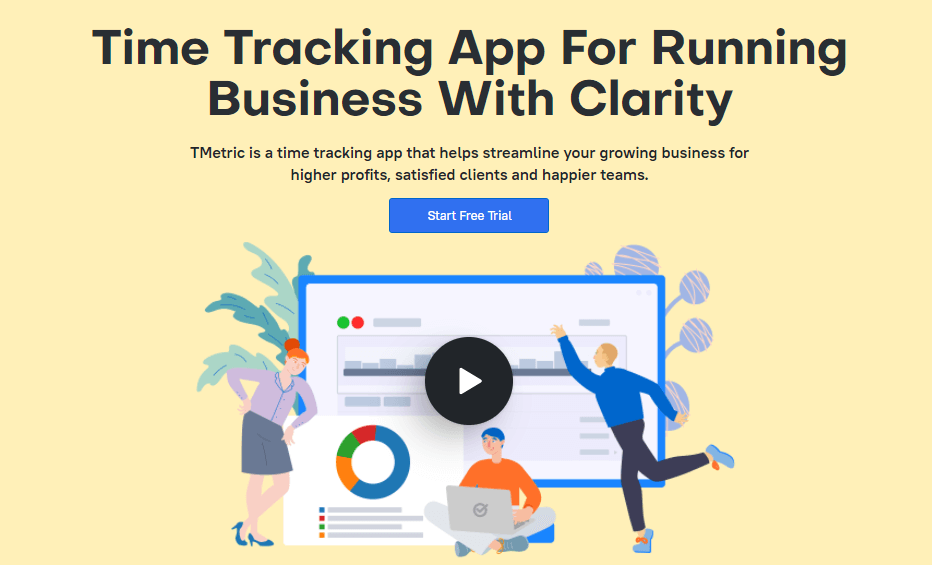 Another tool to gain maximum team's productivity is TMetric. TMetric hands over detailed report of employee progress with tasks, working days, activity level, and payroll level. You can track visited websites and apps, and conduct extra control by screenshots. TMetric has a flexible vacation module, which allows you to easily set up a vacation policy in the company, quickly ask for days off, and manage attendance.
Yaware
If your company reminds you of the anthill, it's a pertinent association, since I'm personally jealous of these little creatures' task management. So metaphors aside, Yaware helps not only track time, which is a necessary thing when you have an eight-hour workday, it also aids in monitoring your employees' overall performance. It's also a productivity-tracker for any freelancer. You know exactly where your time goes, what places have breached, and where you can improve your day-to-day.
Toggl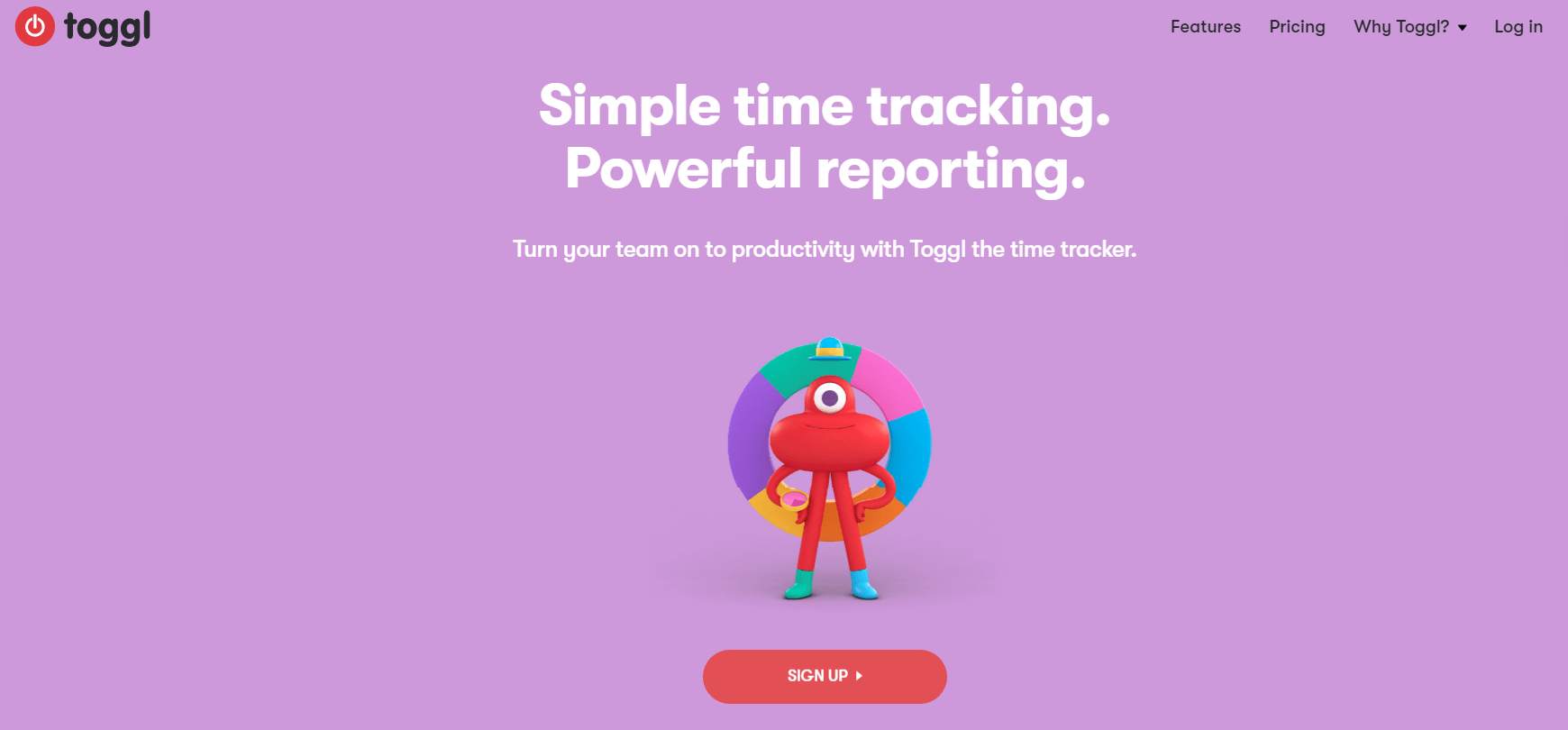 Toggl is another tool that lets you track the time you spend on activities. It's extremely easy to use to improve productivity, it doesn't get in your way, and its jelly visual is amusing. With this tool, you can predict how much time a project is going to take, and how much it has taken. It helps to reduce micromanagement in the company, since any hassle or idle behavior is recorded there. Toggl works online in a browser, but you can also install it on your computer or phone and track time from there.
Apploye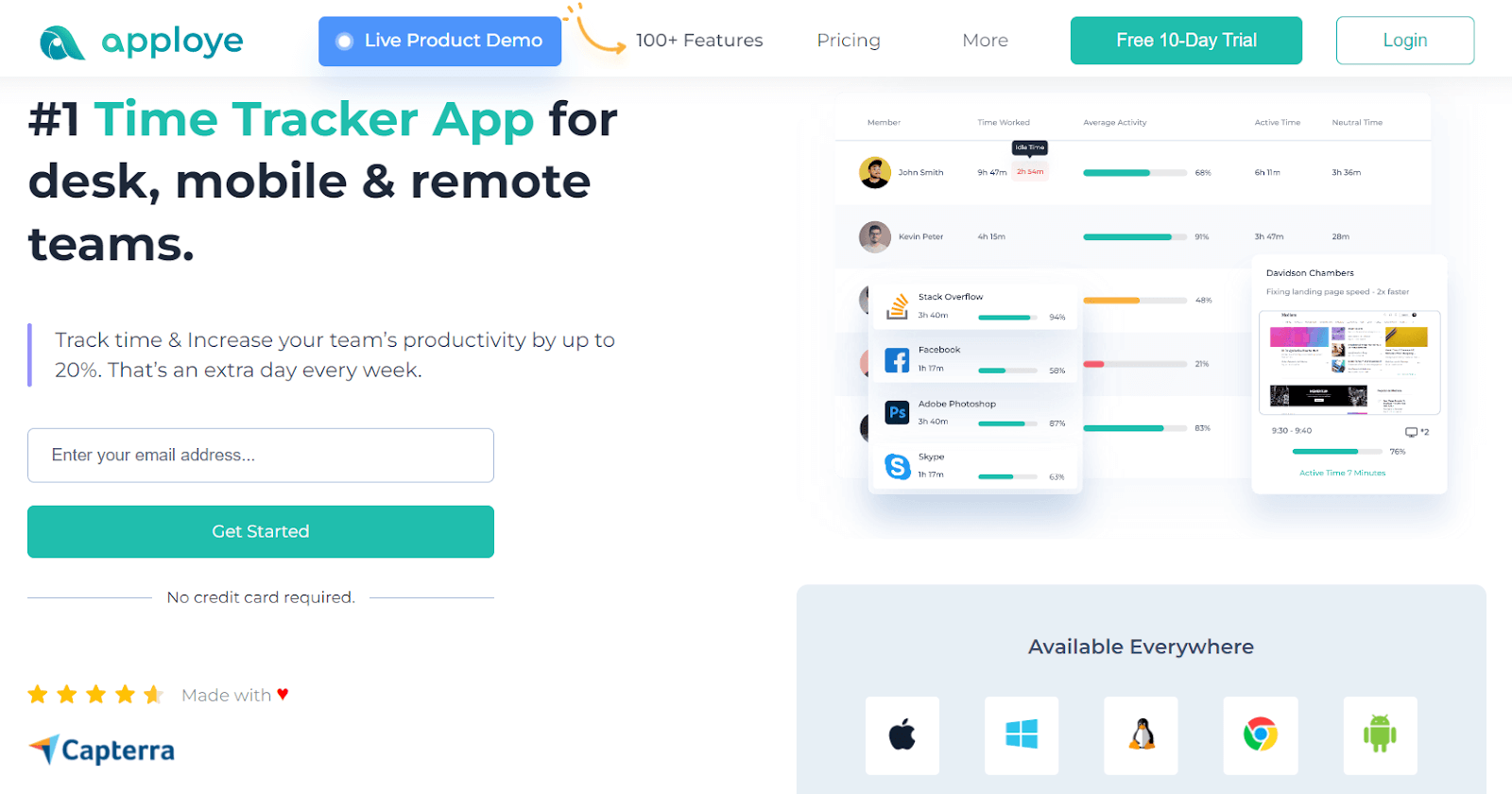 Apploye is a time tracking software with remote work tuning capabilities for those who want to see a productivity surge in the organization. Apploye offers screenshot monitoring, App usage, and URL tracking features which keep the workforce productive and organized during office time. In addition, Apploye's time-related data can provide corporate profitability insights, and you can manage multiple projects with numerous tasks and budgeting features. Furthermore, it provides you with superior time-tracking features and an intuitive performance-based dashboard to help the organization owners get a proper insight into employee performance.
OneTab
The skill to stay focused whatever happens around you, even if a cat is yawning at your side, and you try to resist its cuteness with all your might, is a key to unleash productivity. So when you find yourself bugged with dozens of open tabs, don't distract, click the OneTab icon to convert all of your tabs into a list. When your tabs are in the OneTab list, you will save up to 95% of memory because you will have reduced the number of tabs open in Google Chrome.
The Great Suspender
Another extension for the Chrome browser that reduces its memory footprint. If you're used to having many tabs open, with this extension, they will be automatically suspended in the background after a certain period of time which you configure on your own. This little trick frees up the memory and CPU consumed by the tabs.
Momentum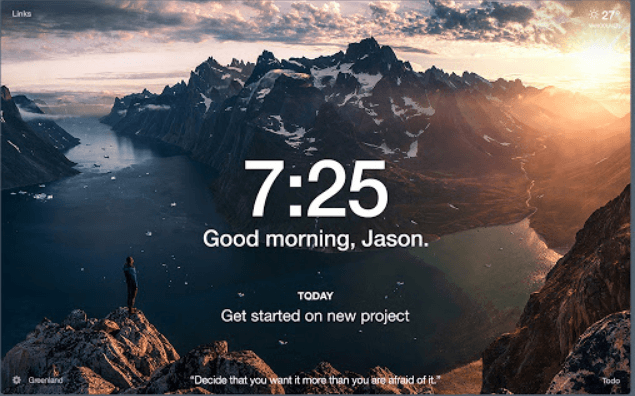 Grab the Momentum to bring a bit of inspiration to your work. This extension makes your New Tab featured with to-dos, weather, exhilarating quotes, and pictures, which is another core drive of productivity. Let's face it, we're all personalities, and we can't work like robots around the clock. Perfection is a good thing, but let it go sometimes.
4. Cloud Storage: Google Suit & Dropbox
For effective collaboration, you need one place to store all documents, spreadsheets, presentations, etc.
Google Suit
Our team opts for Google Drive, and I suppose it doesn't need any special introduction. It's easy, it's fast, it suits for real-time editing and commenting, so you can work in the documents with a whole team at the same time.
Dropbox
It's another essential tool for sharing files and collaboration. You can get together for discussions, surface what matters the most, and also manage remote employees. It allows sharing large files such as PowerPoint, Photoshop, and PowerPoint presentations. And also, it has this eye-softening visual.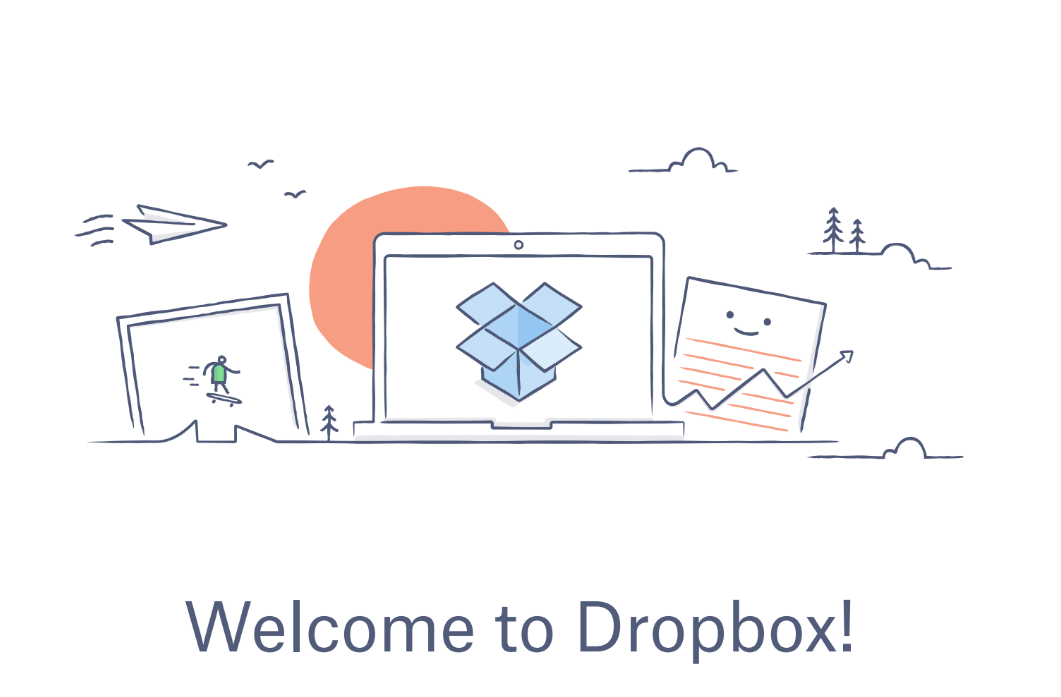 Let's Recap
These and hundreds more of the tools can help tune the remote work of the company of any shapes and sizes. It's a savvy decision to embrace remote work options. It may be challenging on the face of it, but then you'll be rewarded if you learn the art of managing the workflow. So let's recap the tools:
For online meetings and team chat: Slack, Zoom, Hangouts.
For project management: Trello and Asana.
To boost productivity: Yaware, Toggl, OneTab, The Great Suspender, Momentum.
Cloud Storage: Google Drive and Dropbox.
What is your go-to tool? Share in the comments, we'd love to learn new things from you 👇