5 Pinterest SEO Hacks to Increase Traffic
How to

Pinterest is a social media marketing powerhouse that optimizes the best out of social media and search engine platforms like Facebook, Instagram, and Google. Pinterest brings it into one, easy to use platform that allows the Pinterest audience to search for and find your pins.
I will show you how to leverage this platform to increase your website traffic, up your visibility, and make you more consistent income – with minimal time involved.
97% of those looking to shop on Pinterest are conducting unbranded searches. This means most Pinterest users are searching for any product that best fits their needs without a particular brand already in mind.
There are endless possibilities with Pinterest, so let's talk about properly organizing and optimizing your new Pinterest Business Account.
1. Optimize Your Profile

2. Verify Your Sites

3. Prepare SEO Friendly Boards

4. Focus on Your Copy

5. Use Tailwind to Post

Recap
1. Optimize Your Profile
A Pinterest business account setup is easy. Business accounts are free and preferred because you can see analytics that regular accounts don't have access to. The pin also contains your branding in the description with a business account.
Before you create your business account, you need to do niche and keyword research. Keywords are important because they are the primary way users will search and find your content. On Pinterest, they are like a complex labeling system. If you aren't labeling your content, then Pinterest will have to guess what the content is about and who it could be relevant to.
Options to find relevant keywords:
Look at other successful profiles in your niche to discover the keywords they use.
In the search bar, type in the keyword you found. Then other similar words that users search will appear below the search bar.
Make a list of words that your customers are using to search for your product, service, or content.
In the screenshot below, when I type in 'chocolate cake', several keyword variations appear, along with several profiles and boards related to that keyword.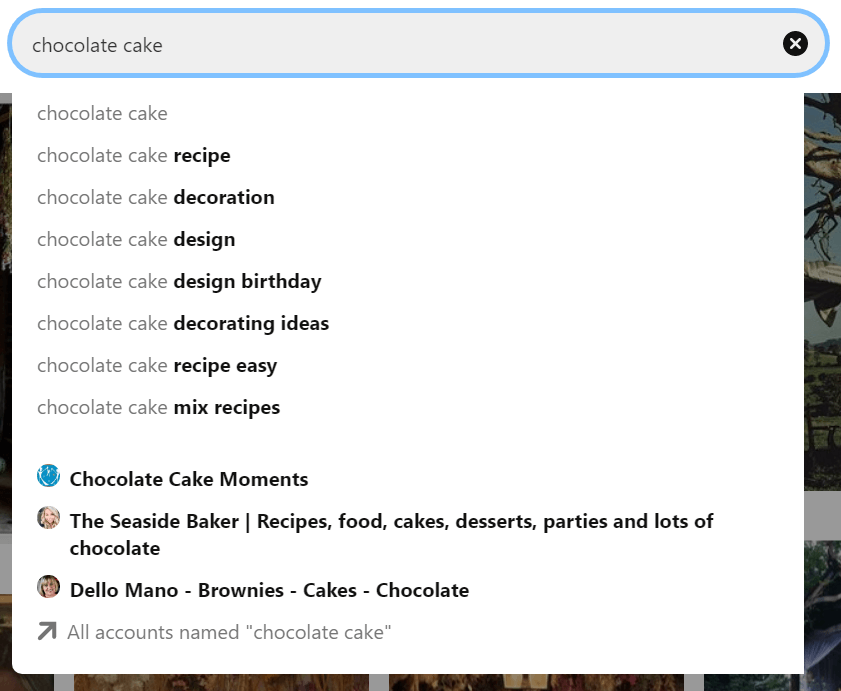 Now that you have a list of keywords you can use them in:
your title
bio
board titles
board descriptions
pin titles
and pin descriptions
Don't spend too much time overthinking this step. Keep your account on brand and simple.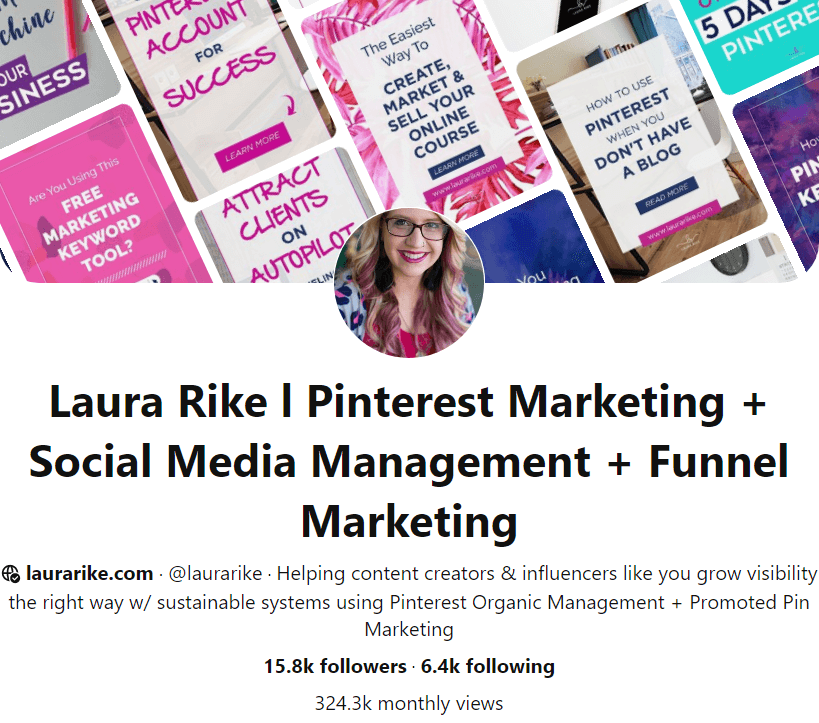 💥 Lifehack: to check in bulk whether your competitors are active on Pinterest, you can upload the list of domains to
Netpeak Checker
, tick the 'Pinterest' parameter in the sidebar and start the analysis. Here what you'll get: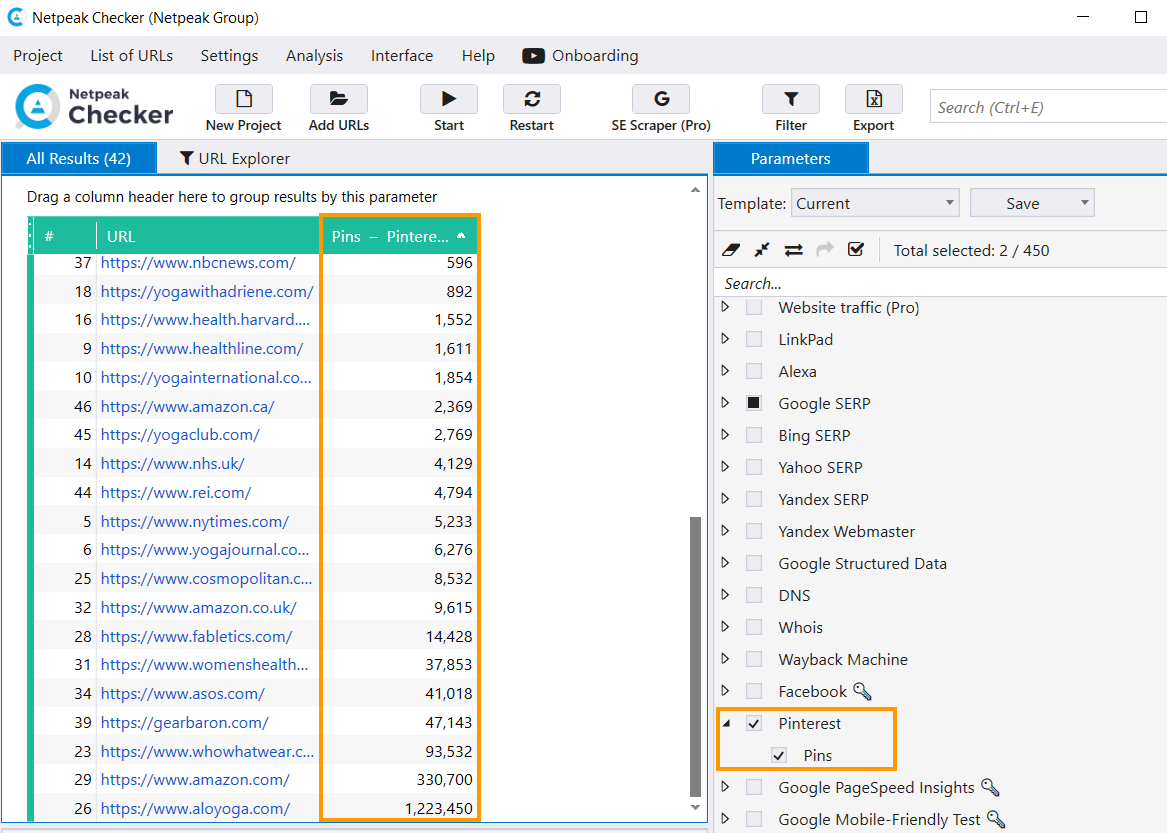 😋 Nice bonus: you can do this even in the free version of the tool that is not limited by the term of use and the number of analyzed URLs.
To get access to free Netpeak Checker, you just need to sign up, download, and launch the program 😉 BTW right after signup, you'll also have the opportunity to try all paid functionality and then compare all our plans and pick the most suitable for you.
2. Verify Your Sites
One of the easiest ways to improve your SEO is to claim the sites you are linking to your content. This helps Pinterest weed out all the fake accounts, so their audience stays safe while searching.
The accounts you're verifying can be found in the account settings, so you can include your website, Instagram, Youtube, and commerce sites like Etsy and Shopify.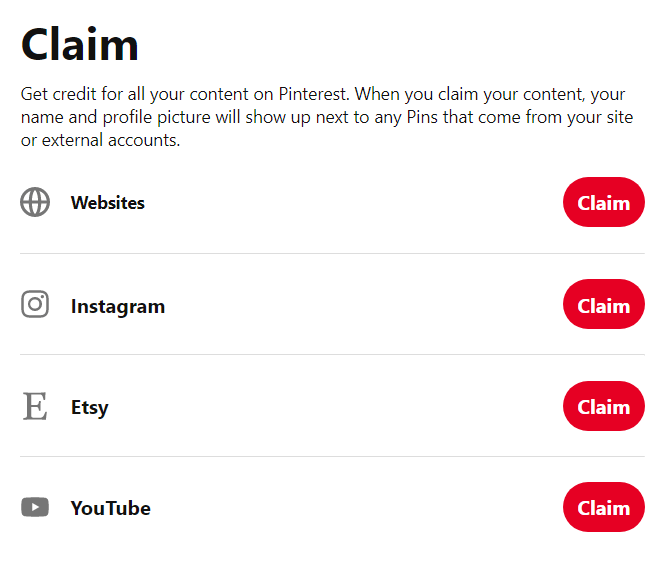 You can also add the Pinterest 'Save' button to the images on your website. It's one of the easiest ways to get the content from your website to Pinterest.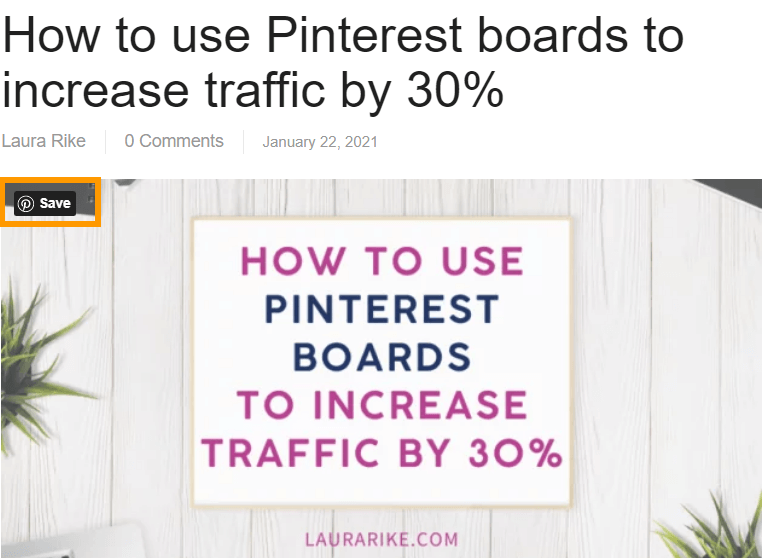 It's relatively simple to set up by following the instructions directly from Pinterest. Tailwind, a Pinterest scheduling website that we will talk more about later, also has a tag that you can install to make it easy to schedule pins so you can auto-post.
3. Prepare SEO Friendly Boards
Pinterest boards hold value as they are the link between the pin and the user. Every pin has to be attached to the board.
Setting up Pinterest boards is easy. You choose a title like 'Summer Activities,' and then I would post or repin content about activities to do in the summer to the board.
After you do this, Pinterest will recognize the category of that board. When users pin your content to their boards, they give Pinterest extra information on what your pin is about and help others find your pins.

You can request to join group boards which are the boards you collaborate with other business owners of your same niche. Group boards can be a great way to get repins as established boards typically have many followers and monthly viewers.
When setting up Pinterest boards focusing on making the boards simple, niche-specific, and relevant to your brand. A good idea for a board name could be '100 Summer Activities to do When It's Raining Outside'.
With all the right keywords in place, Google and other search engines will be able to push your website to searchers when they are looking for summer activities when it rains in the search bar.
4. Focus on Your Copy
Pinterest can scan and read your pins. This is one of the main reasons marketers consider Pinterest to be a search engine more than a social media site.
This function is helpful to push your pins to searchers looking for those specific keywords.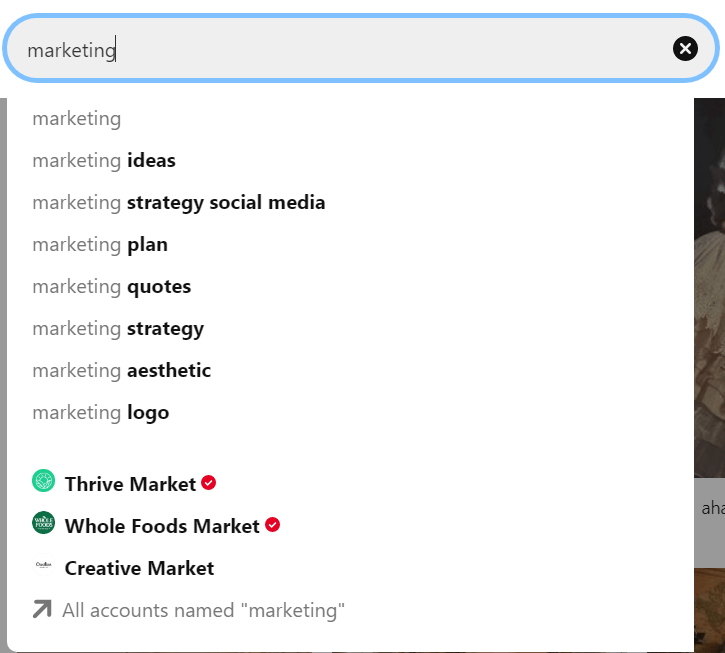 Because your pins, titles, description, and images are searchable, make sure you add text overlay to your photos.
5. Use Tailwind to Post
Tailwind is a tool that gives you the ability to schedule posts in advance. Tailwind works with Pinterest to determine the right posting times and frequency that fits your account.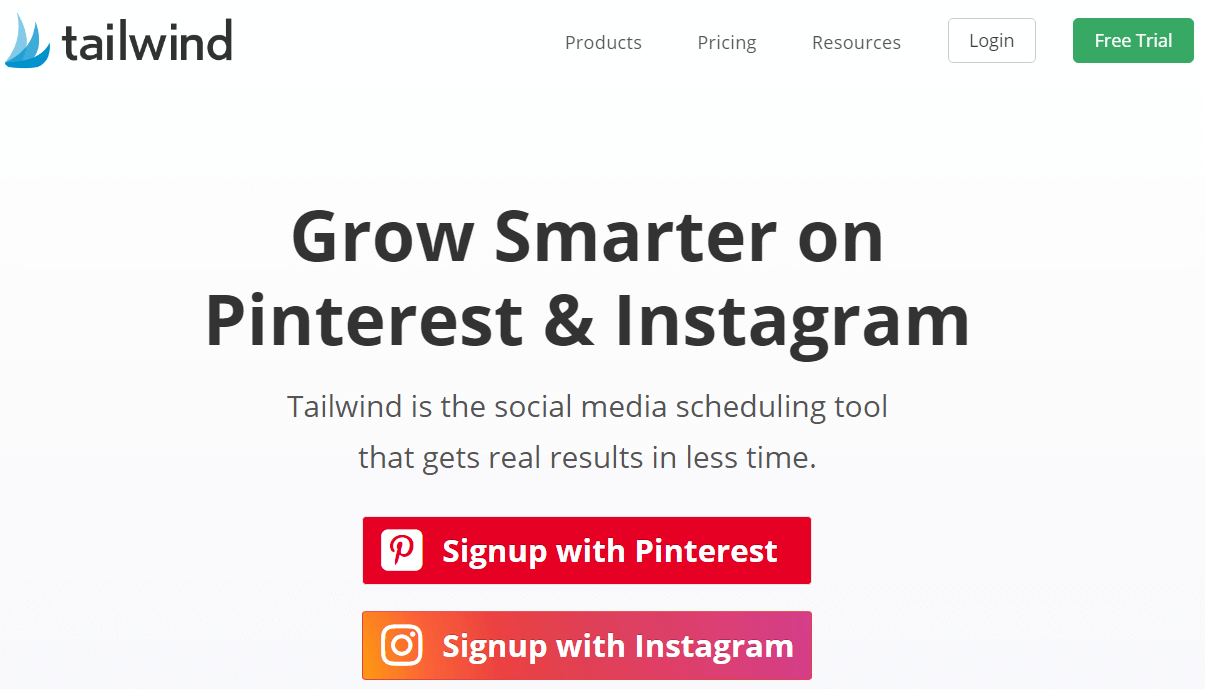 Tailwind also has communities that you can join where you will repin other creators' contact, and they will reciprocate. This is great for beginners to get into because it will help increase the visibility of your pins and increase traffic to your website. Tailwind allows you to be in a few communities on the free trial, so you can try it out and see if you like it.
Posting on Pinterest is so much easier when using Tailwind, you can bulk schedule pins that will be distributed out on a planned schedule that Tailwind and Pinterest worked together to create. A perfect match that makes it easier for you to increase SEO.
Recap
Pinterest is a long-term commitment that will show you long-term results. Very similar to SEO on your website or blog, it's a long game that will give you predictable, steady, and revenue-generating results.
Putting in the time to go through the little details like keywords in board titles and descriptions, on your pins, and throughout your account will help you show up on people's accounts and drastically increase your SEO over time. Improving your SEO will allow opportunities to increase your monthly website traffic, conversions, and revenue.