10 Tips to Create SEO Friendly URL Structure
How to
When you create and optimize the website, it's important to take into account many small details that may seem to be unessential. The optimized URL structure is among them.
According to studies, 50% of internet users check a website's navigation menu to orient themselves before making any further actions on the page. So a proper URL structure does matter in usability and user experience. Also, with proper management and process, your URL structure can prove to be highly helpful in ranking your content. With that in mind, let's take a look at why and how URL optimization can help you, as well as the potential pitfalls you should keep an eye.
1. Benefits of URL Optimization
Before we dive into the 'how' of URL optimization, let's take a moment to talk about the 'why.'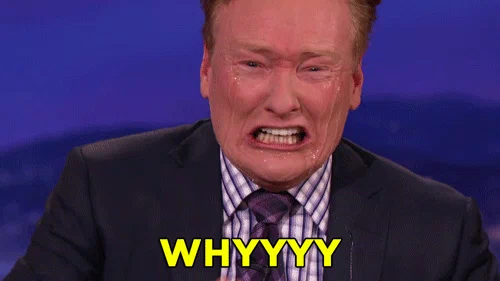 Most content management systems generate URL automatically while creating a new page, which is not always correct. As a result, you may get an address consisting of a random jumble of letters and numbers, that won't inform the user about page contents.
So URLs work whether or not you customize them with any words or phrases. However, there are albeit obvious benefits to URL SEO which we will take a look at:
The User Experience of your readers and constant followers should be a top priority. This experience can easily be cut short if they take a look at the URL of your pages and realize that it's nothing more than a collection of ones and zeroes – with no rhyme or reason. So correctly designed URL helps users to navigate through the site, positively affecting behavioral factor.
Lastly, and most importantly, search engine algorithms take to well-optimized URLs very favorably. Your goal as a site admin or a content manager is to ensure a high ranking for your website. You need to ensure that your content is understandable both to human readers and search engine algorithms. The easiest way to do this is to optimize your URLs so that they are short, to-the-point, and contain keywords (more on that later). If your site can be found both through Google and manual typing, you will have achieved your optimization goals. So it brings us to our next topic of conversation.
2. How to Optimize Your URLs
2.1. Use Human Reading Logic
It may sound anticlimactic at this point, but human logic in URL writing matters more than anything. Let's take a look at an example from Book Depository, a prolific online store for all things about reading.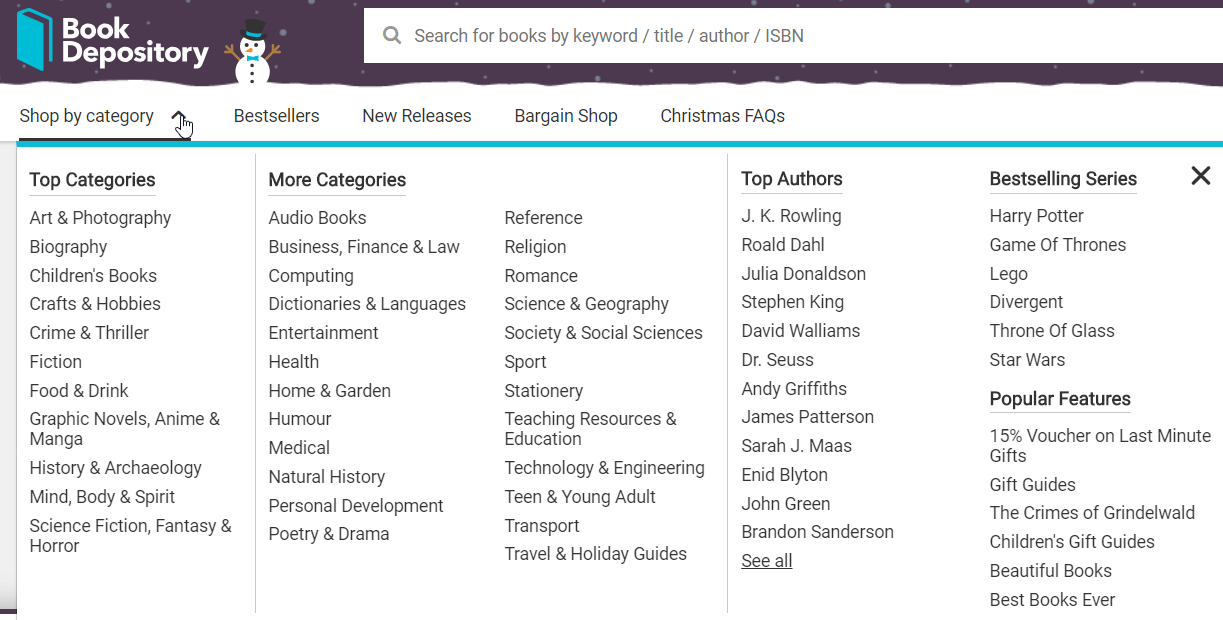 Their URL structure favors human logic over search engines. However, they still cater to both camps as they get a lot of global traffic and are quite popular among bookworms.
Let's take a closer look at the URL:
www.bookdepository.com/Robots-Dawn-Isaac-Asimov/9780008277789
We can determine that the link leads to Book Depository, as it says so in the main website link. The book in question is called 'The Robots of Dawn,' by Isaac Asimov, and while the URL takes some discrepancies in formatting, it is very legible to a human eye.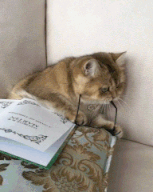 The link concludes with a series of numbers which allude to a library structure of Book Depository and their listing. In essence, a human would be more than able to determine what this link alludes to, even with the storage number used for internal linking.
2.2. Keywords in URLs
Just as you would use keywords in blog posts and titles of your pages, the same words can be used in URL writing. The best way to subtly insert keywords into your URLs is to make them a part of your overall content offering. Or you can use your titles as the content for URL. For example, post '6 Ways to Keep a Conversation Going' on Grammarly has an obvious URL:
https://www.grammarly.com/blog/keep-a-conversation-going/
Tools such as Serpstat or SEMrush can help you determine the best keywords for your specific industry and niche. Make sure to always double-check for the accuracy and trendiness of your choices before implementing them into a live website. It's also important not to overdo it on the keyword density within your content. And we recommend to keep abreast of the latest SEO updates.
2.3. Keep It Short and Sweet
Your URLs don't have to be overly long and complicated to deliver the right message – just the opposite in fact. URL length should not exceed five words so that it will be fully shown in SERP snippet. Furthermore, short URLs seem to be more attractive and clear to users. You can do this by relying on keywords, avoiding descriptive terminology and using as few signs and numbers as possible. This will ensure the simplicity and 'share' factor of your URLs. After all, people often share links through social media.
2.4. Remember about Encoded URLs
URLs with Cyrillic symbols or Chinese characters etc. are not considered to be a mistake. But note that when being copied and pasted, each letter will be encoded, what means the address will not be clear and easy to read anymore. In such cases, original URL looks like:

After encoding, it looks like https://example.com/%2F%E4%BE%8B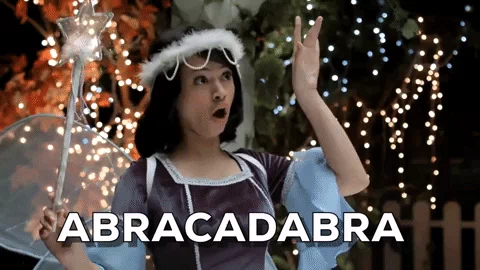 2.5. Use Lower Case
URLs are case sensitive, meaning that there is a stark difference between capital and small letters. Creating a URL system with both capital and small letters can create confusion in your customer base. Not only that, but you will confuse search algorithms as well and alienate two birds with one stone. You can safely use capitals in the titles of your posts, brand name, and other prominent items. However, the URL itself should be limited to small caps at all times.
2.6. Hyphens Help, Underscores Don't
Using hyphen sign '-' is appreciated in URL structuring. Google's search algorithm defines phrases with an underscore as one word. The hyphen sign in between words serves as a space between the two. Using any other form of spacing in URLs will decisively veer away from standardized SEO rules and won't do you any good in the long term. Make sure to avoid underscores and any other form of signature in word spacing – opt for hyphens instead.
2.7. Categorize Content Correctly
Depending on the type of content you publish and the number of categories present on your site, you will want to integrate that system into your URLs. An example from HubSpot can serve as a good indication of how you should tackle it:
https://blog.hubspot.com/marketing/compelling-stats-website-design-optimization-list
HubSpot uses an apparent and understandable categorization system, tailored to the human eye. The 'marketing' section indicates that the subsequent article is located in that particular category. Deleting the article's title, we can go to the 'Marketing' section and see what other content HubSpot has to offer. This intuitive, human logic driven URL system is also legible to search engines. Make sure to categorize your URLs according to existing site sections to avoid later editing and readers' confusion in navigating your site.
2.8. Use Canonical Tags for Multiple URLs
If your website has several URLs with similar content, canonicalize the most relevant page. Otherwise, your site can consist of duplicates and, as you know, search engines disapprove that. For example, there is a category with the following URL:
https://www.booking.com/searchresults.html?city=-1044367
And if you go to this category from the landing page, the following URL is generated:
https://www.booking.com/searchresults.html?label=gen173nr-1FCAEoggI46AdIM1gEaOkBiAEBmAExuAEXyAEM2AEB6AEB-AECiAIBqAID;sid=f9d4f7c950076721bceffe65a9e260f4;city=-1044367;from_idr=1&;ilp=1;d_dcp=1
In this case, the page consists of a canonical tag in the <head> section, and that's right.

In the case of paginated content, implementing rel="next" and rel="prev" tags will be enough.
2.9. Check Your Spelling
Usually, URLs should never be typed by hand in their entirety. However, spelling mistakes can happen if you index many pages in succession. Make sure to check the grammar and formatting of your URLs before you put them into your live website.
2.10. Use Favicons
Websites often feature a small square graphic which is often represented in browser bookmarks and next to URL fields. These are called favicons, and they separate two seemingly similar websites from one another. You can hire a designer to create a favicon for you or opt for a DIY method since the point of it is to exist – not to be executed to perfection. Hand-made favicons also add character to a website and depending on your industry of choice, can prove to work in your favor. Remember that 'a' favicon is better than 'no' favicon, so don't waste another moment without a symbol of your own.
3. How to Find URL Issues with Netpeak Spider
You can check with Netpeak Spider if there're any URLs within your website that are too long or encoded. Just follow the next steps:
Start Netpeak Spider.
Enter website URL in the address bar and click 'Start' to start crawling.
Click on the name of corresponding issue in the 'Reports' tab → 'Issues', to have a look at pages containing URL issues.

To export filtered results click 'Export' → 'Current table results' in the main menu.
You can check URLs and work with other basic features even in the free version of Netpeak Spider crawler that is not limited by the term of use and the number of analyzed URLs.
To get access to free Netpeak Spider, you just need to sign up, download, and launch the program 😉
Sign Up and Download Freemium Version of Netpeak Spider
P.S. Right after signup, you'll also have the opportunity to try all paid functionality and then compare all our plans and pick the most suitable for you.
In Conclusion
So in a nutshell, to keep your URL structure SEO friendly, follow these tips:
Use human reading logic
Keep it short
Don't hesitate to use keywords and favicons
Use lower case and hyphens
Categorize your content
Use canonical tags for multiple URLs
Remember about encoding
And what do you think should be included in URL optimization? Share your opinion in the comments below ;)