Bulk analysis at Netpeak Checker: Discover your website's potential with the Ahrefs DR checker
How many backlinks does your website contain? Are they highly valued? And what do these questions have in common with your website's credibility? We will review everything in detail below. Shortly, you can track the gain and loss of ranking status with Ahrefs DR checker quickly and easily with the help of Netpeak Checker.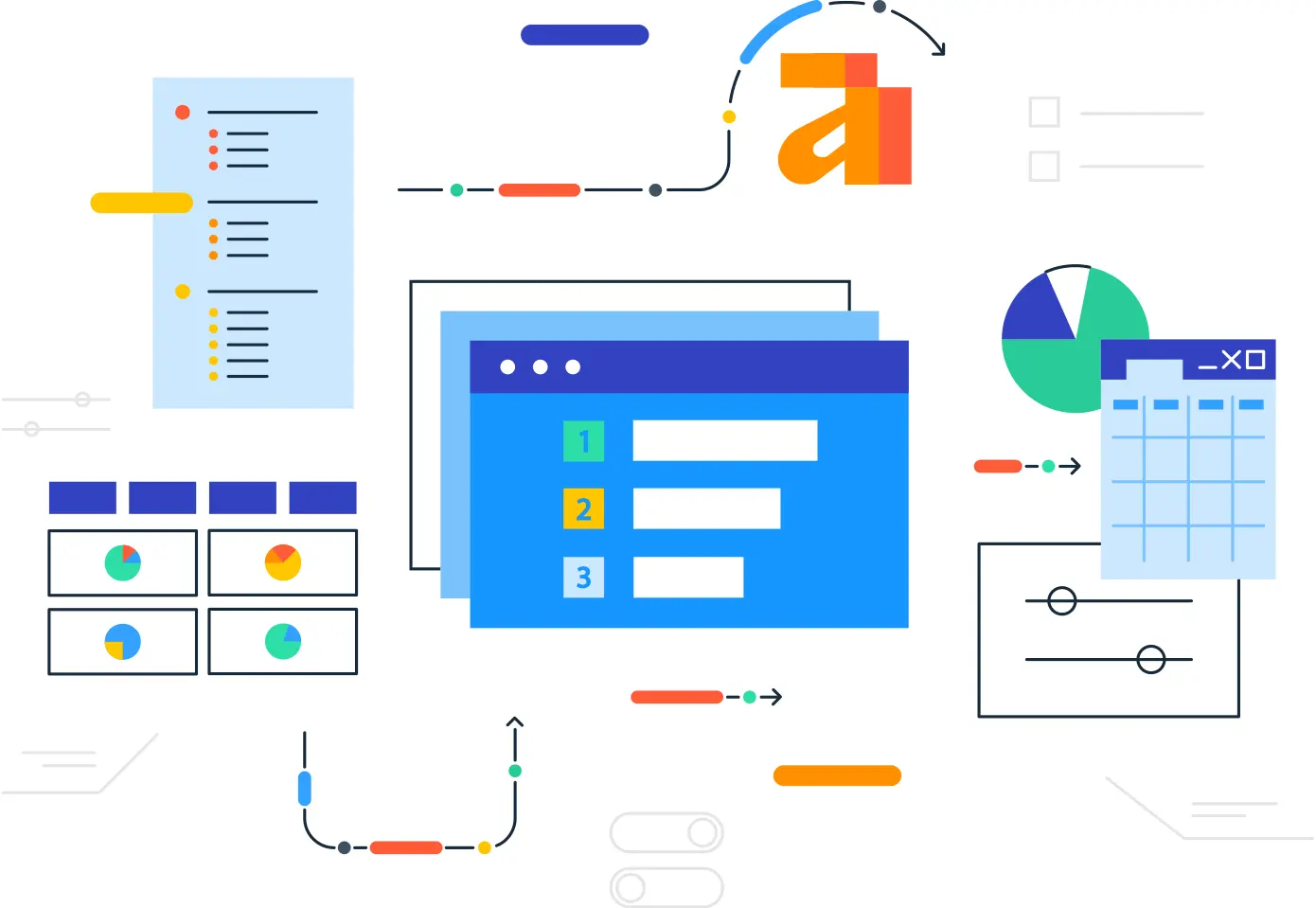 Get the Ahrefs Rank Checker
Ahrefs domain rank checker components at Netpeak Checker
Netpeak Checker offers a bulk domain check based on the size and quality of the website's backlink profiles. Here are the metrics Ahrefs uses to rank the requested websites:
Ahrefs Rank
Rank the target host based on the size and quality of its backlink profile on Ahrefs. The stronger the backlink as per host parameters, the higher the website's link appears in the list.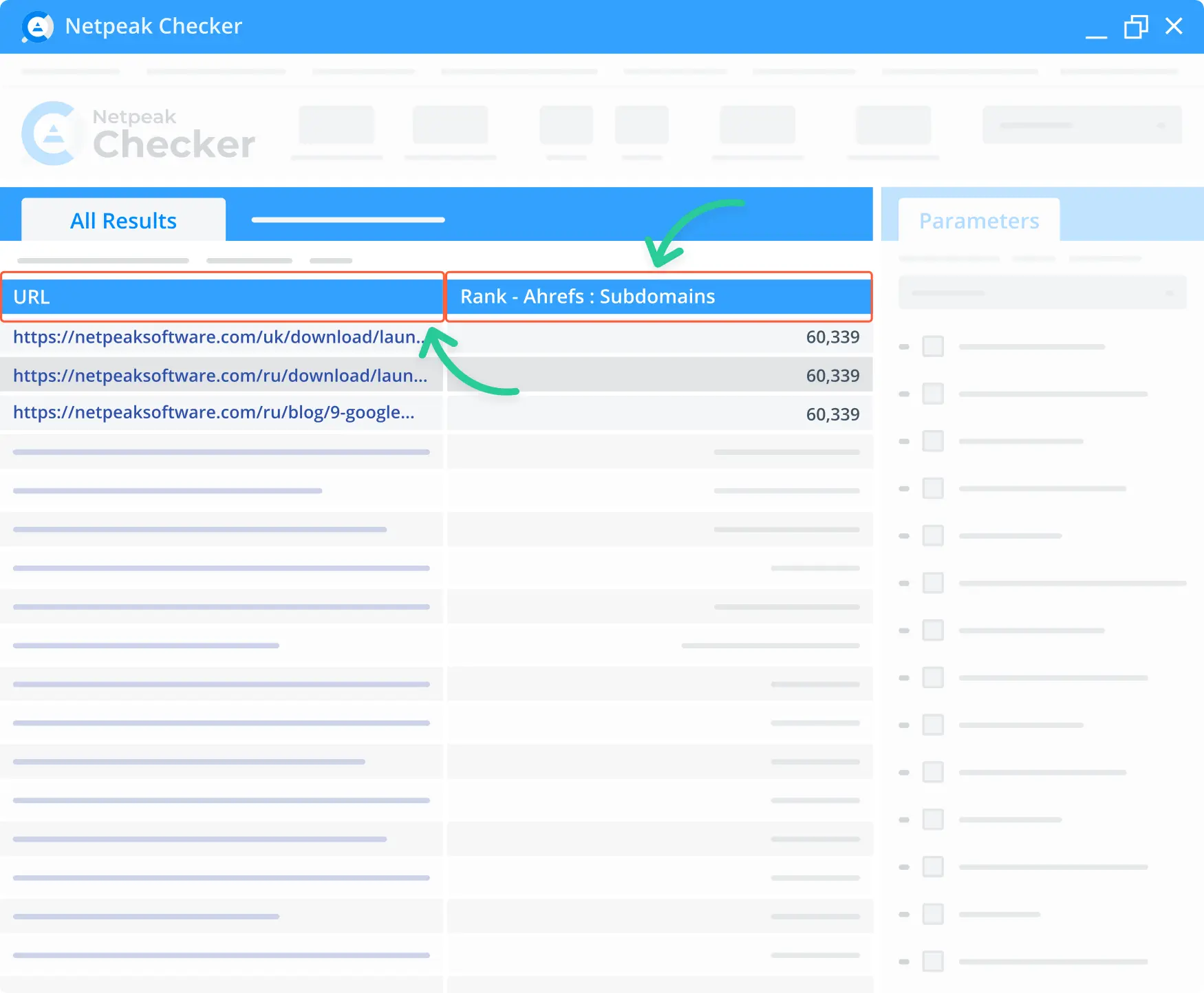 Ahrefs DR checker
This feature shows the website's domain grade according to Ahrefs within a 0 to 100 scale.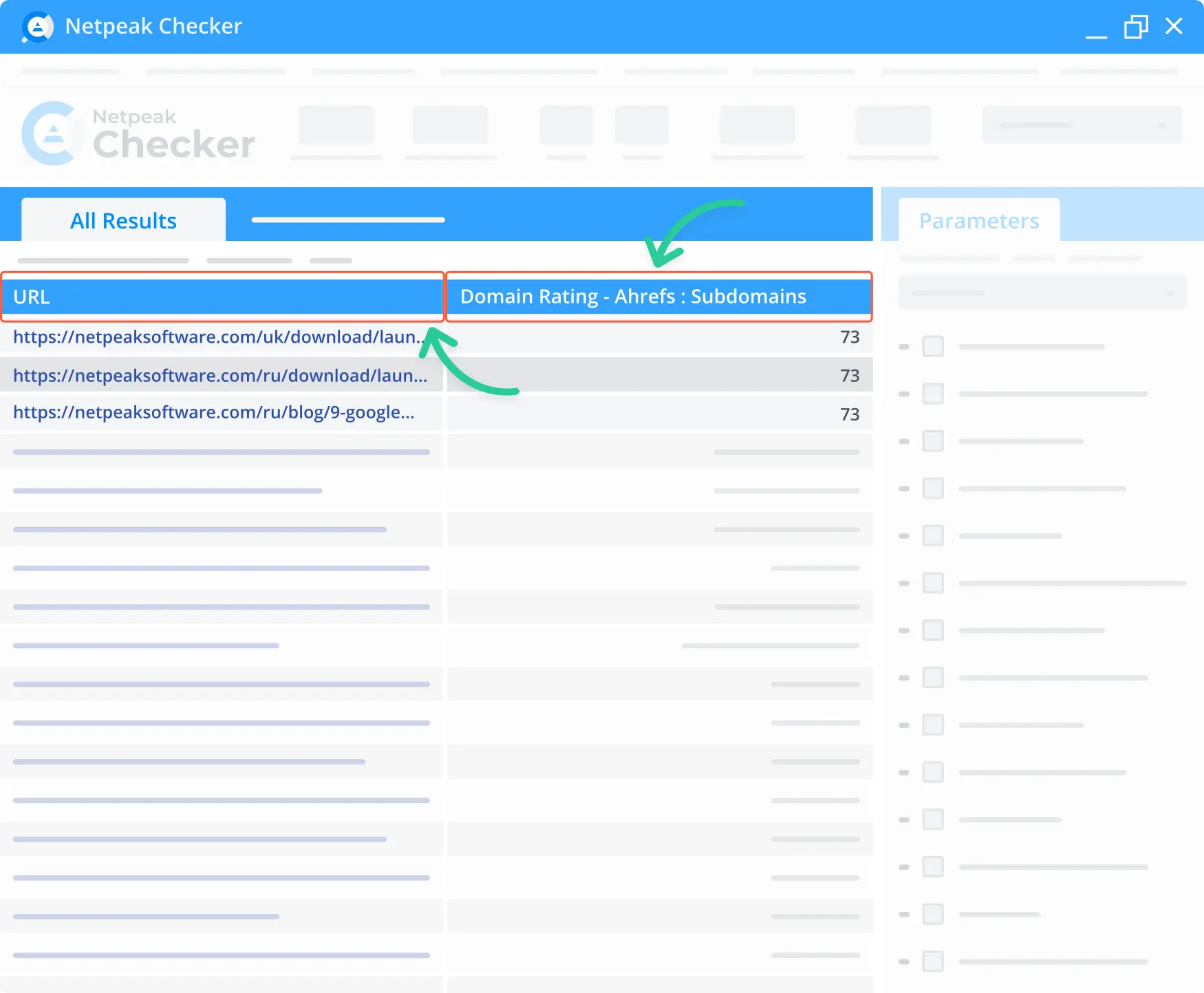 Adding On-Page info for bulk analysis
Besides the immediate Ahrefs DR check in Netpeak Checker, you can choose On-page parameters. Complete a separate value check for each website component. For instance, HTML tags assets through "Meta Robots," redirects, external, internal, and outgoing links credibility, and more.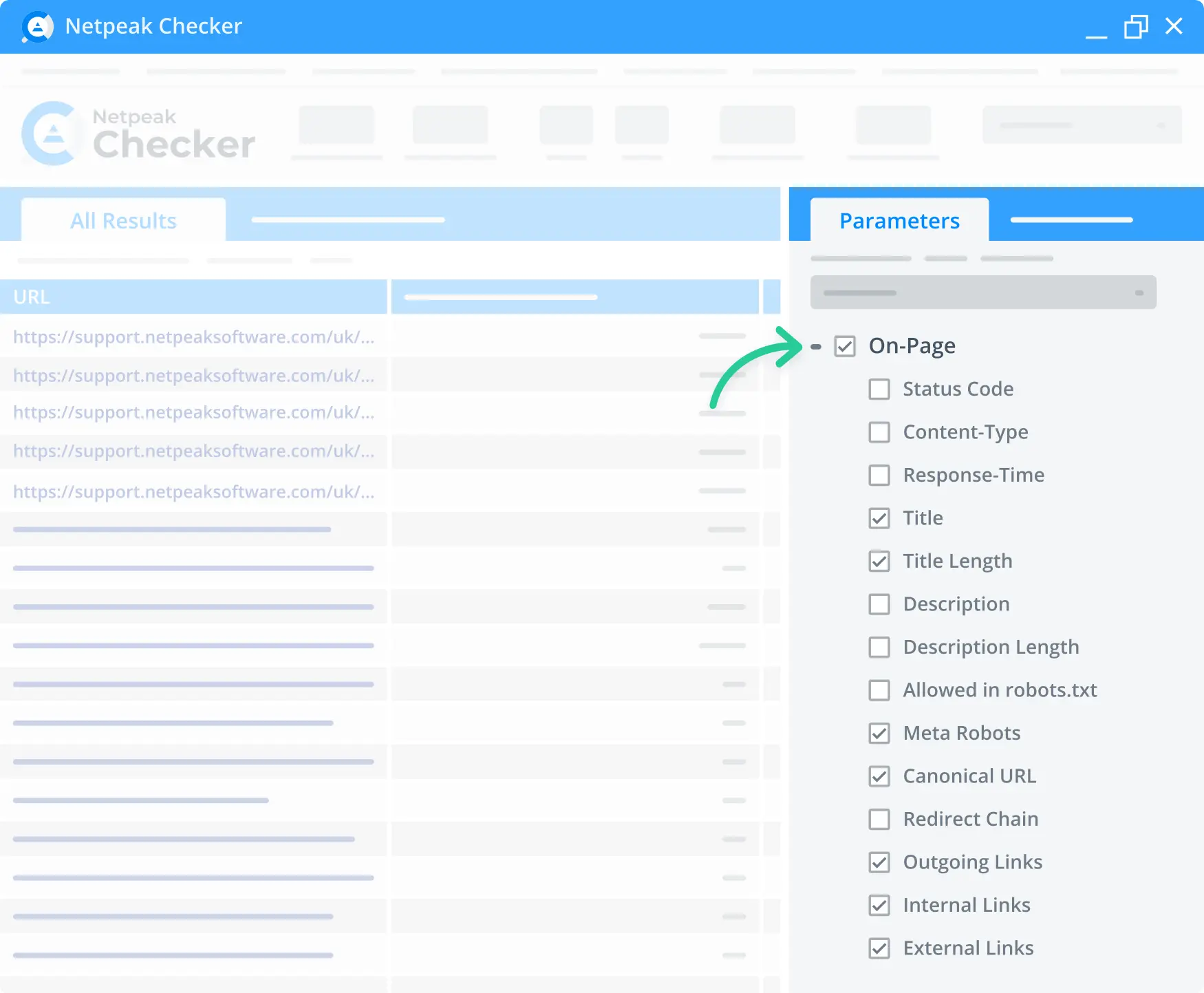 Additional website data checker metrics
Netpeak Checker includes lots of service data and metrics, from Ahrefs and Moz to DNS and Google Mobile-Friendly Test. Choose as many indicators as you need for the preferred bulk rank of the websites.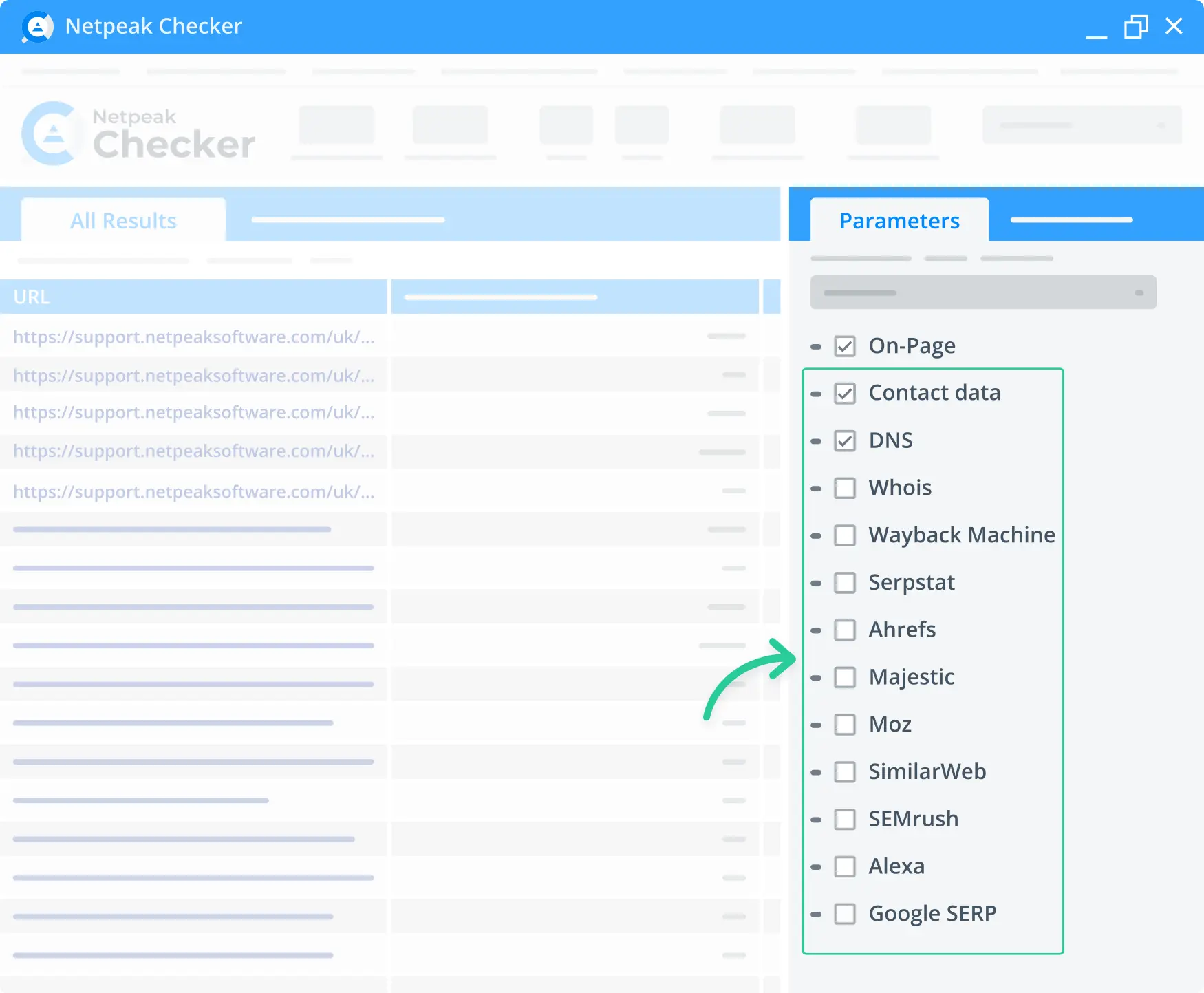 Benefit from Ahrefs Rank tool by Netpeak
How many high-quality backlinks does your website include? Inspect your website's reputation with the Netpeak Checker's free Ahrefs domain rank.
Save up to 20%. Cancel anytime.
Ahrefs Rank: Steps to follow at Netpeak's Checker
1.

Insert links to check domain rating using Netpeak Checker

Insert your web page's links manually, from a file, or through the Sitemap. Alternatively, upload them from the clipboard for the Ahrefs DR check. Select one of the methods from the "List of URLs."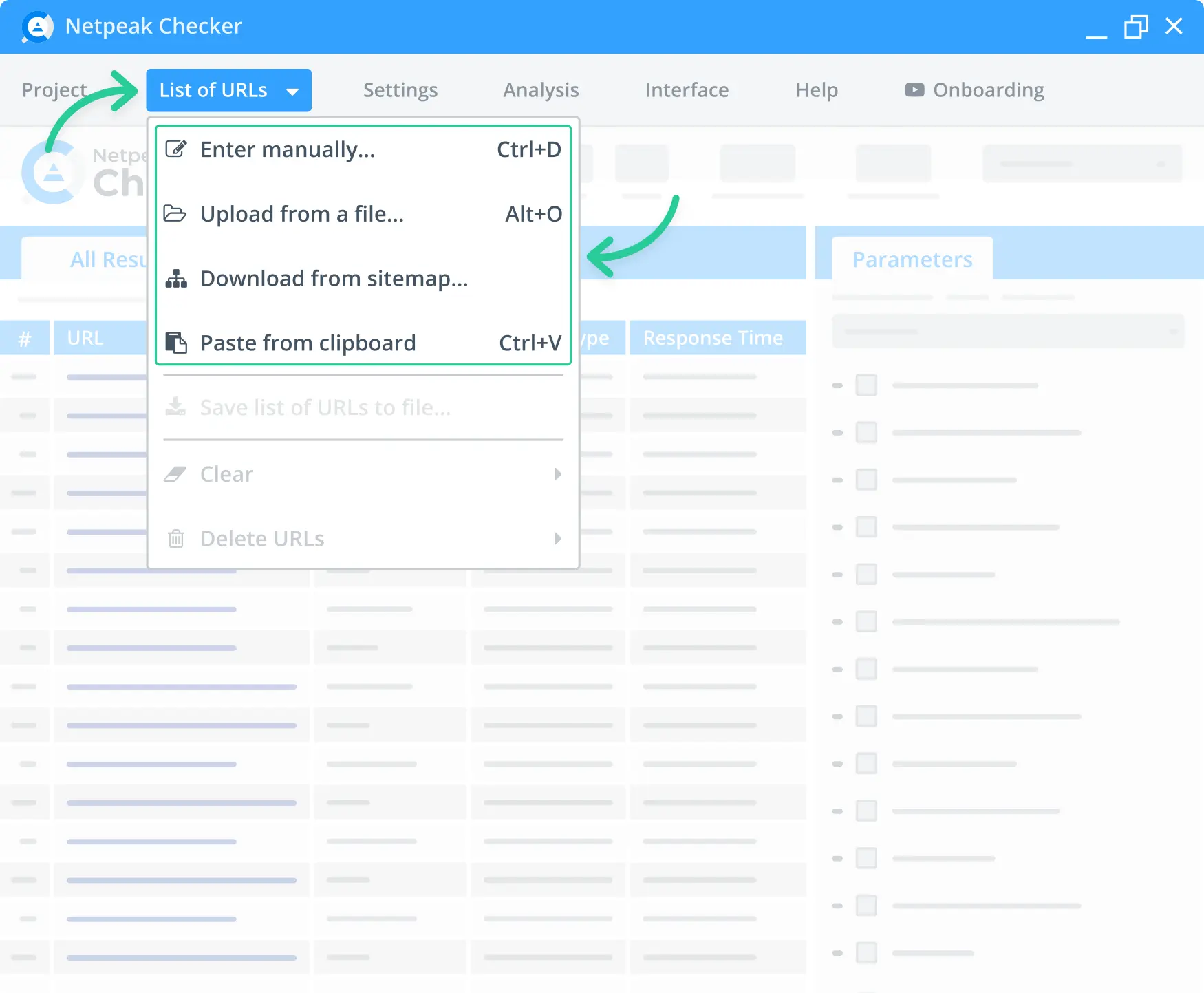 2.

Checkmark Ahrefs settings in the Parameters tab

As explained in the picture, select "Rank" and "Domain Rating" as Ahrefs' additional criteria.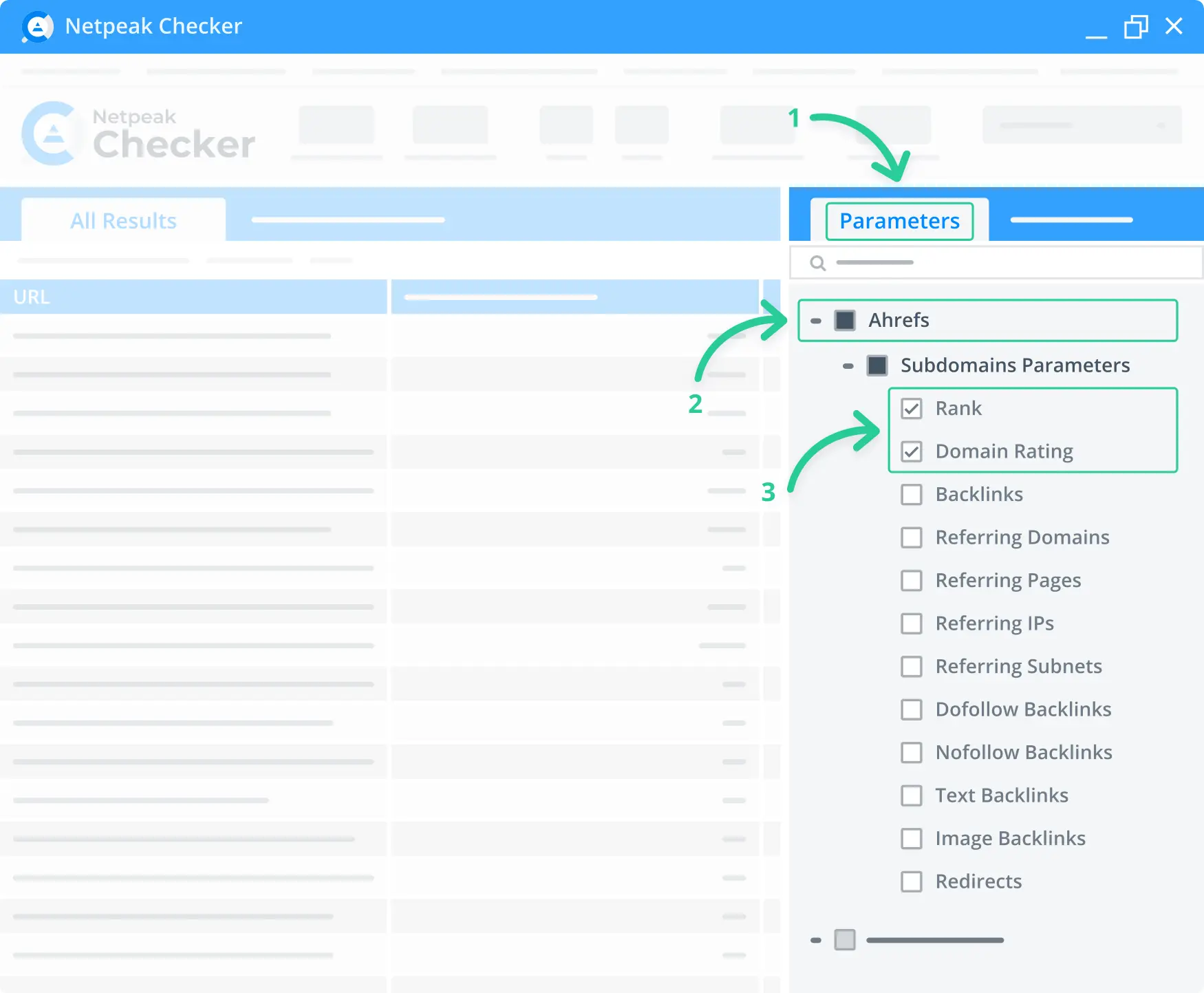 3.

Authorize your DR check through Ahrefs

Navigate to the "Settings" and choose Ahrefs from the pop-up menu. To run Ahrefs domain rating checker, insert the API from the Ahrefs OpenApp. It requires a paid subscription.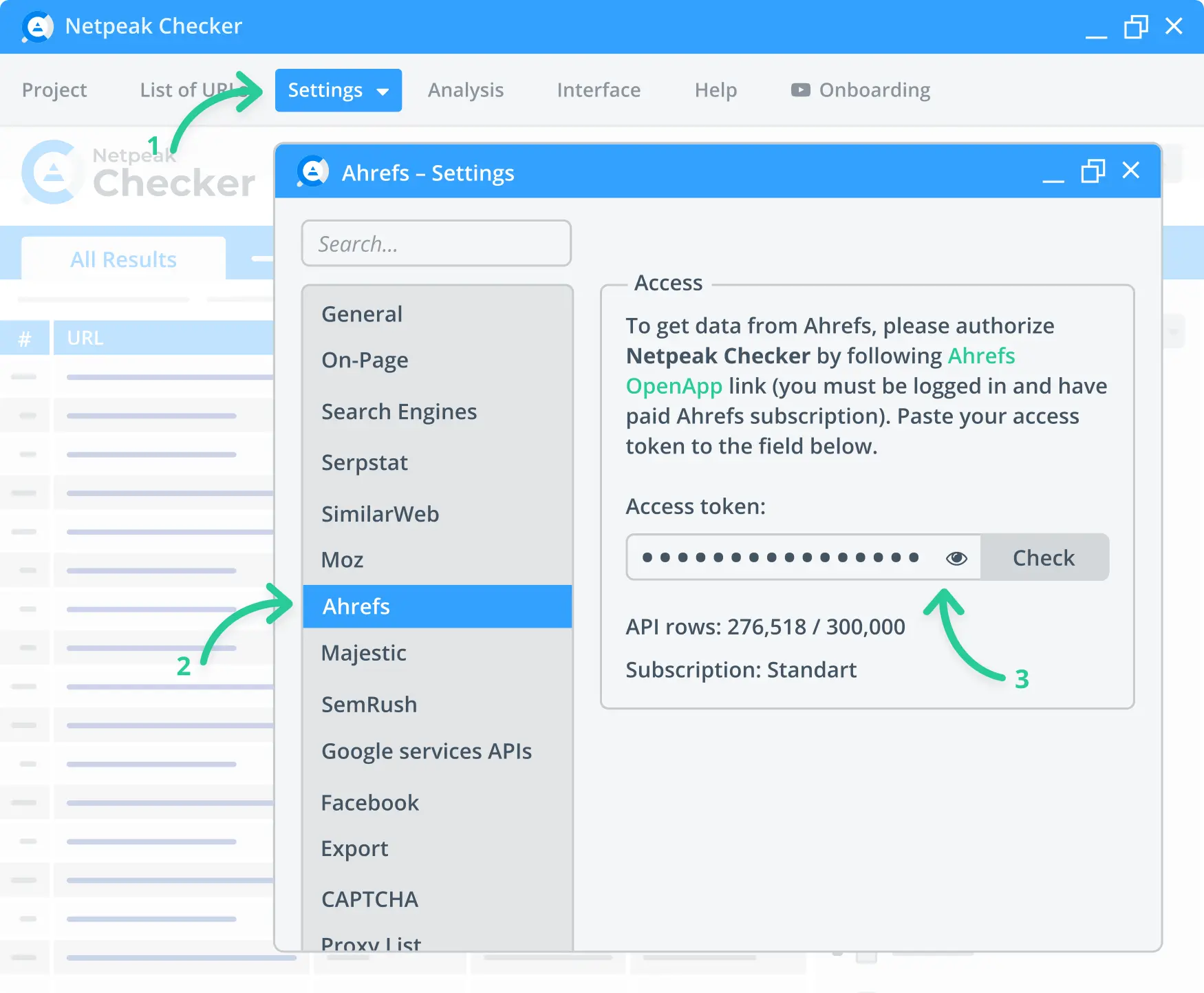 4.

Start your bulk domain check

Press "Start" in the middle of Netpeak's Checker tools bar. You will see the Ahrefs DR checker results next to each uploaded link.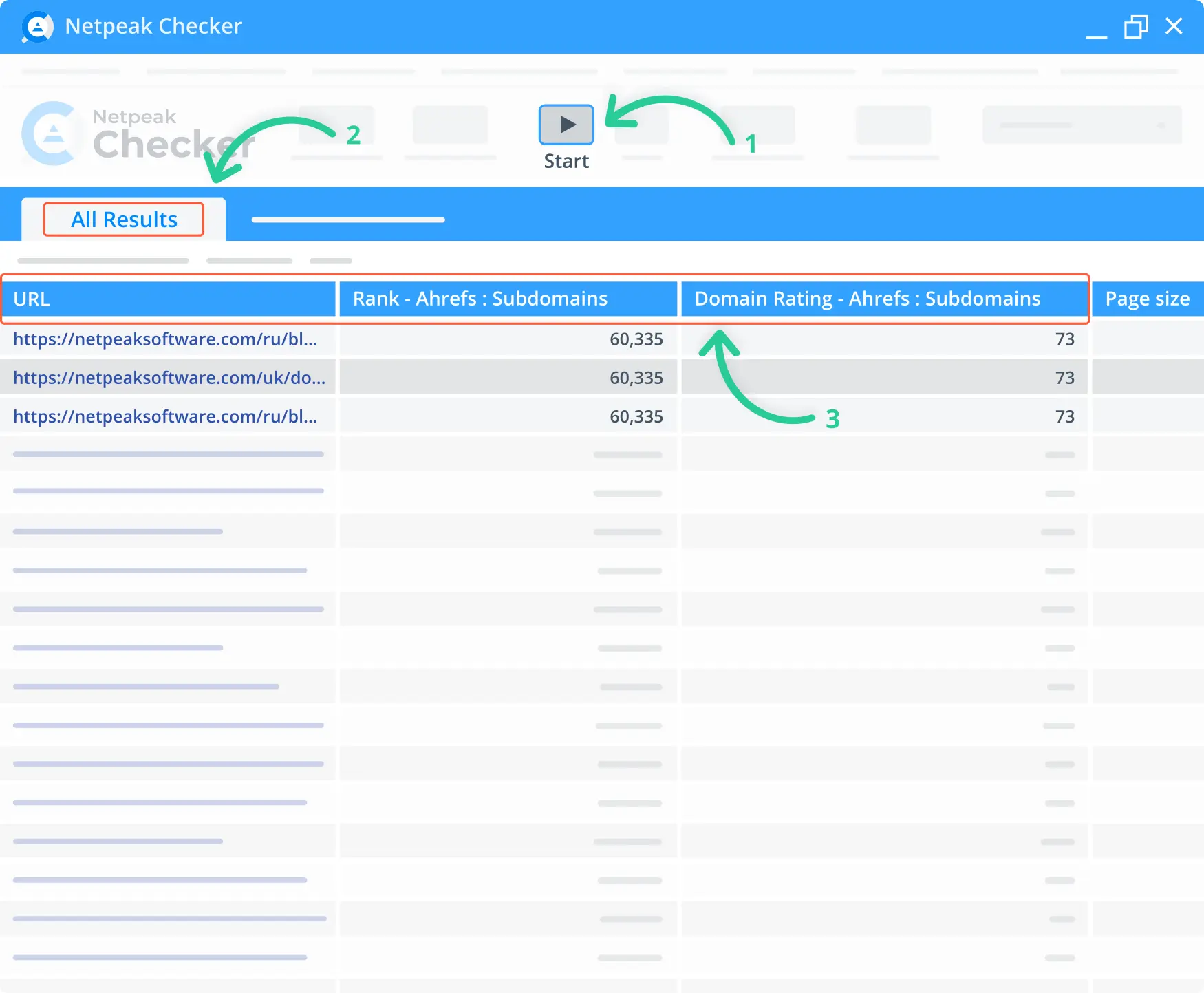 5.

Export received DR checker data

Navigate to the right side of Netpeak's Checker tools bar. Select "Export" to transfer domain rank checker results to a separate file on your computer.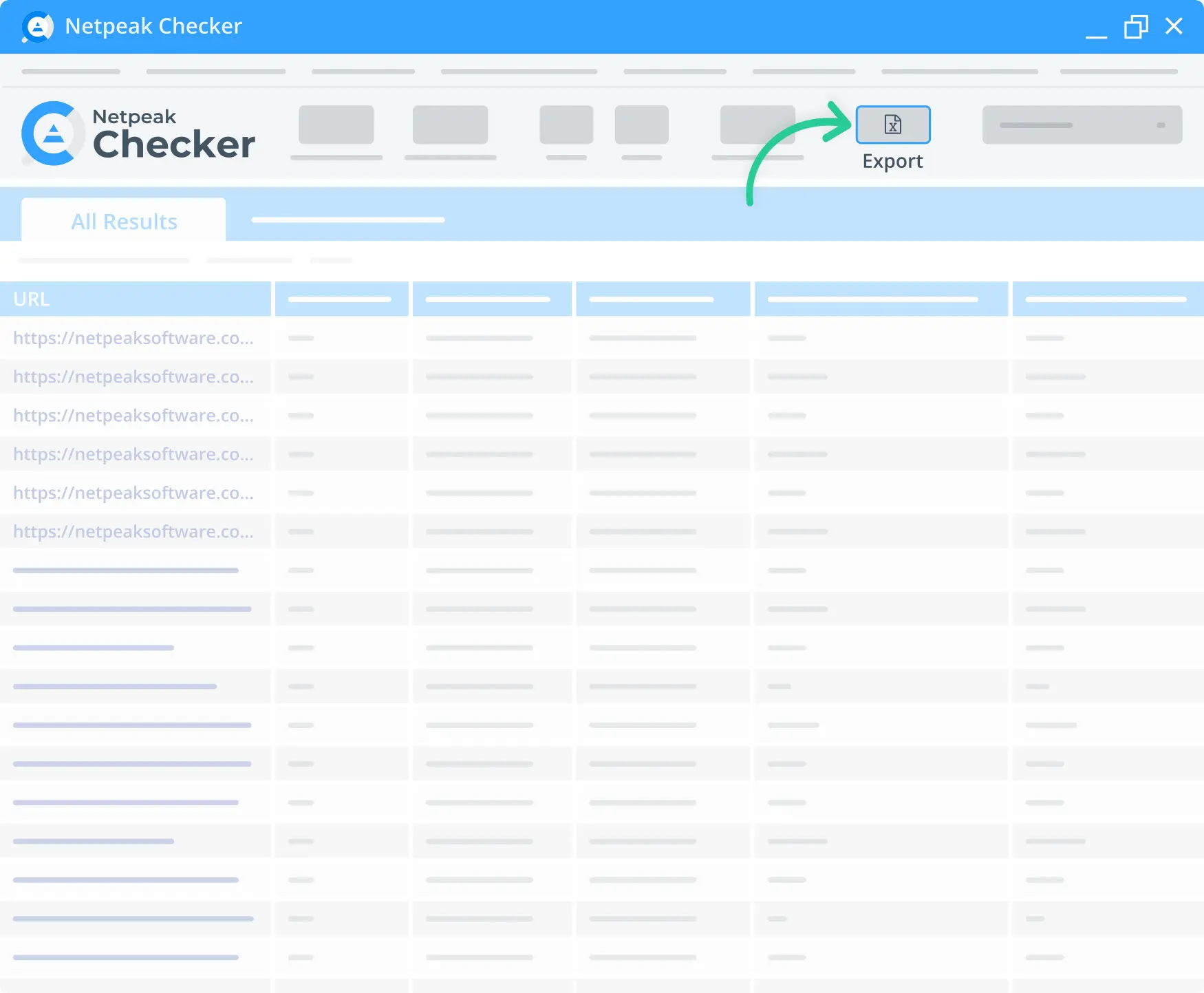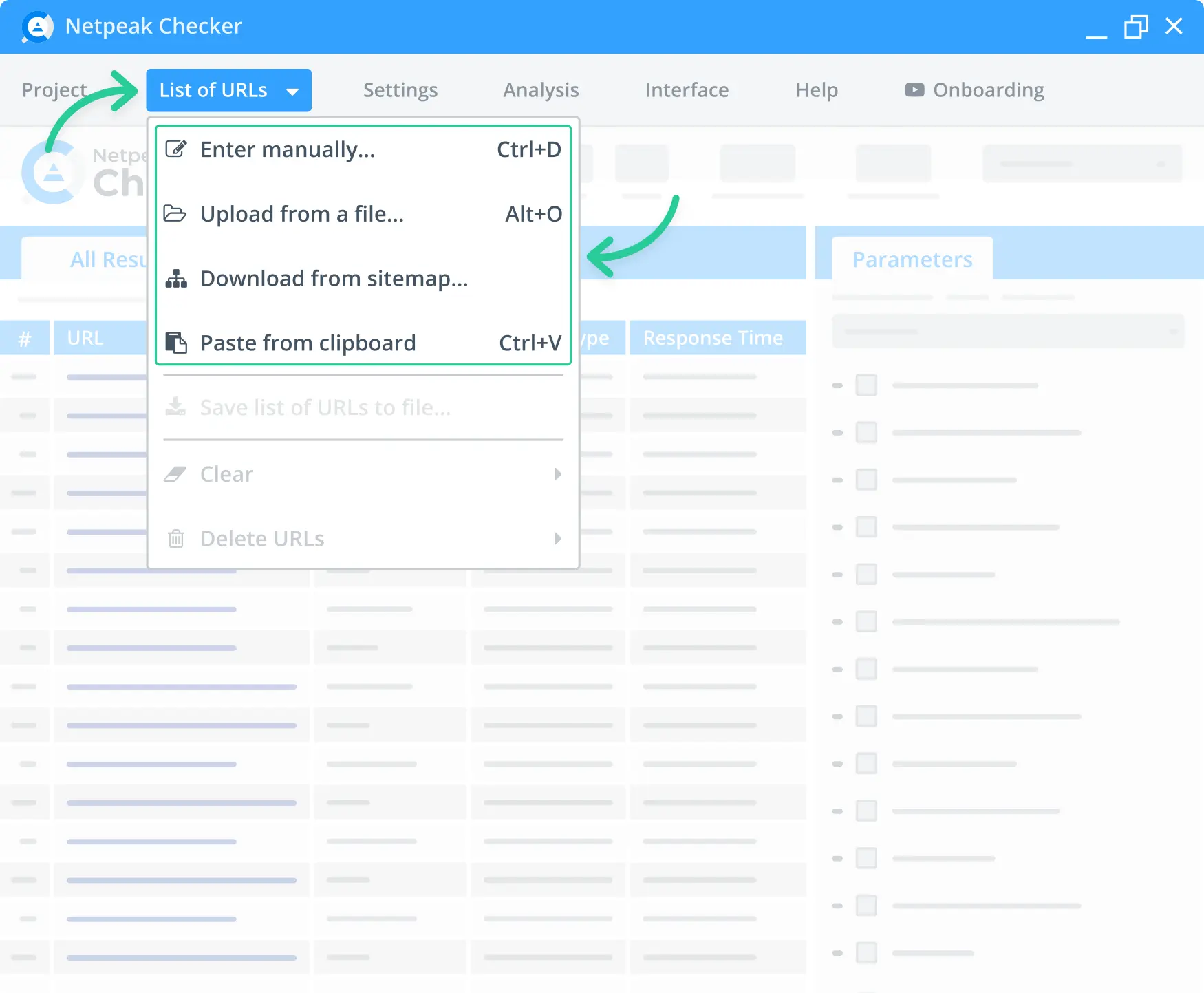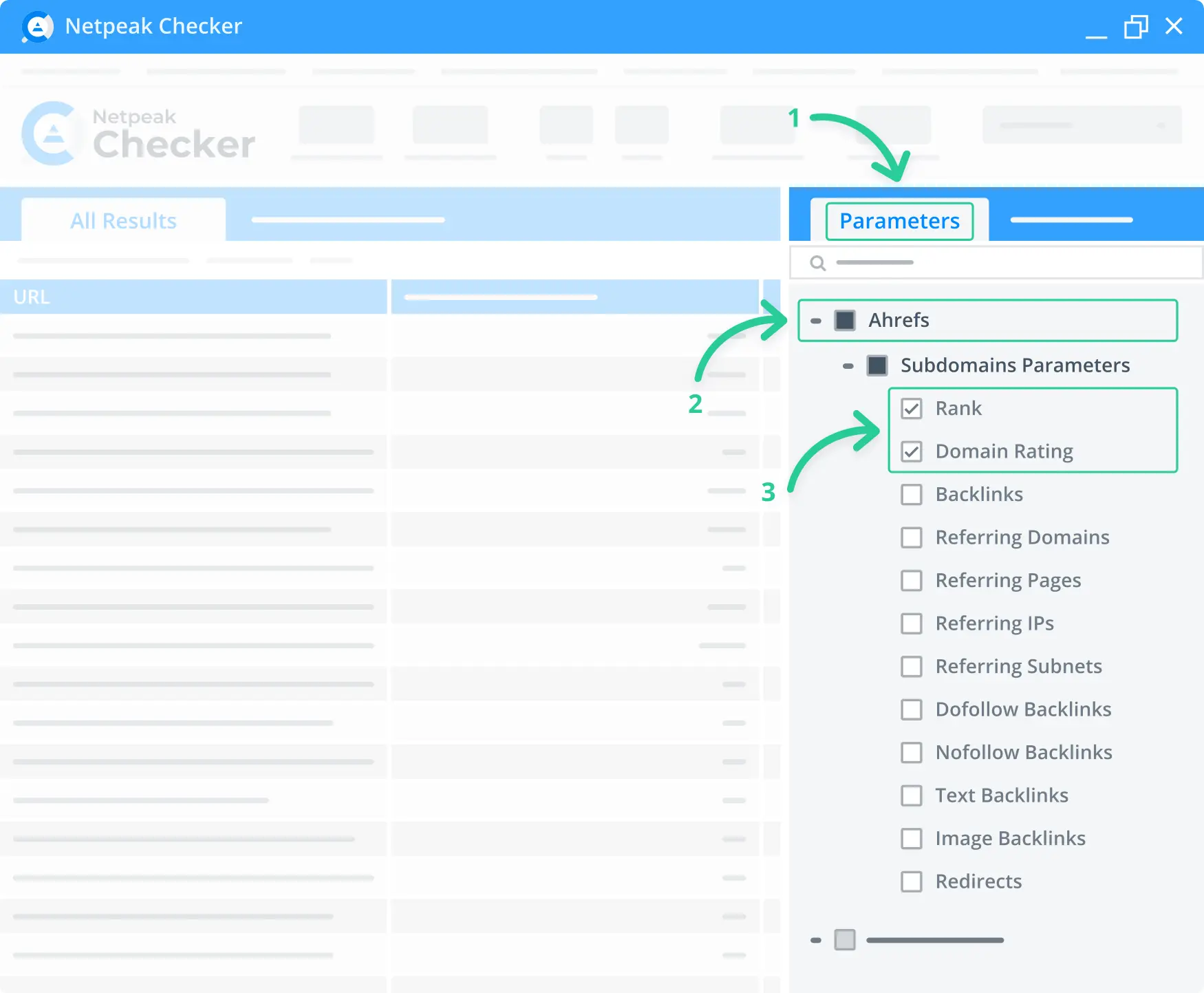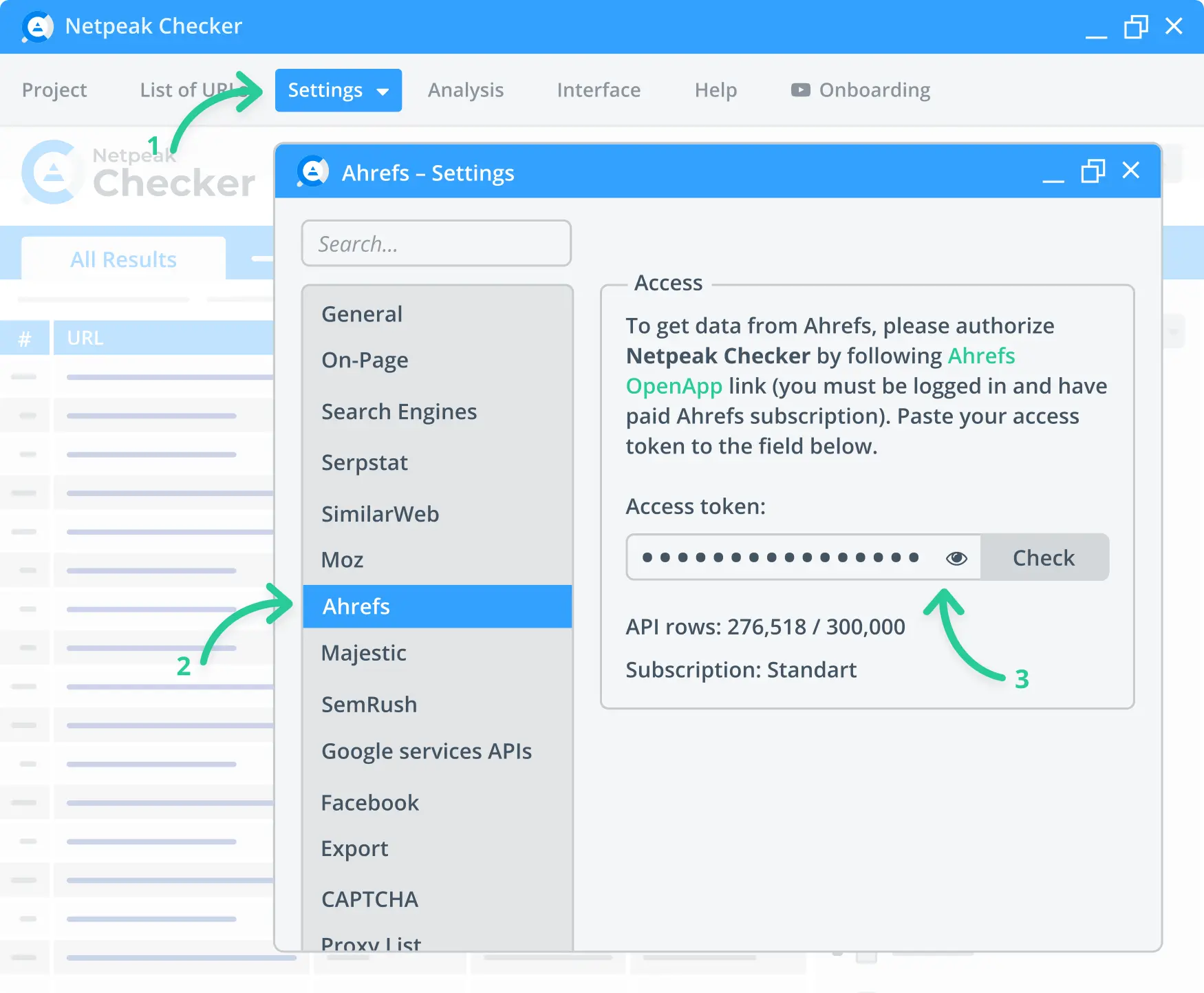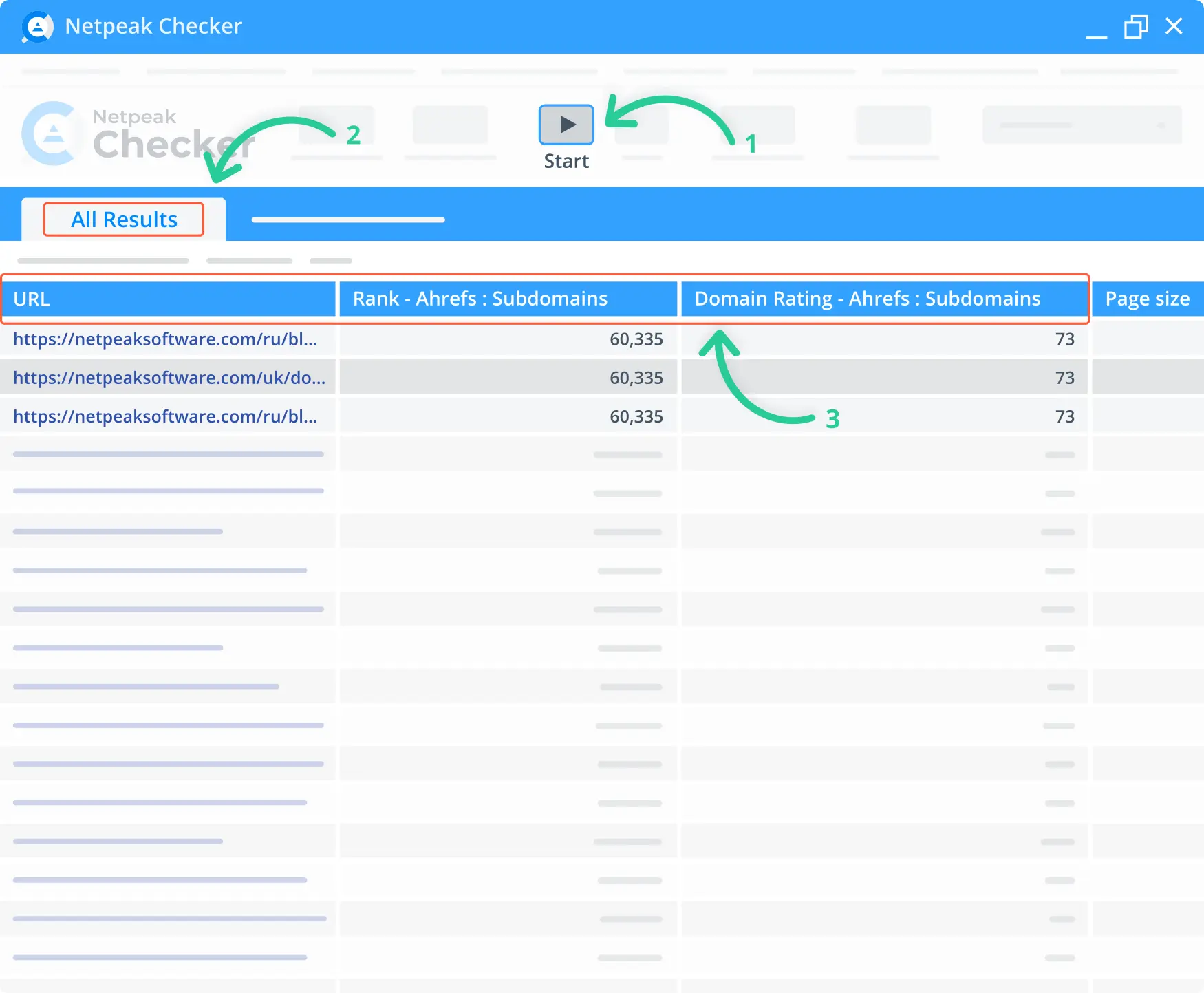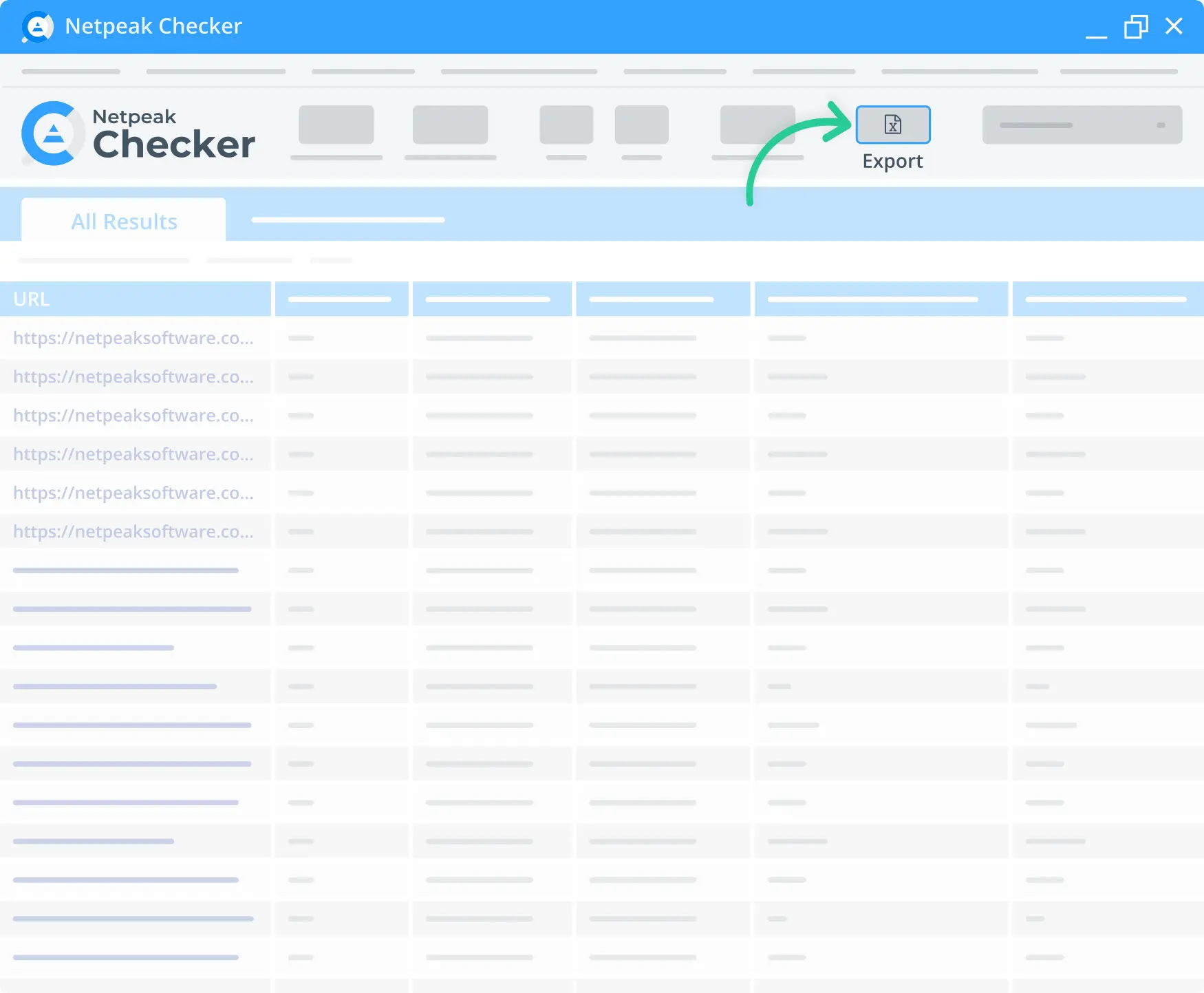 Why our clients choose Netpeak Checker
Our numerous awards and reviews speak for themselves. Learn what industry leaders and top specialists appreciate about our tools
See all reviews