Quickly Check PA with Netpeak Page Authority Checker
What is page authority? In simple words, it's the quality score of a specific web page that shows how well this page will rank on a SERP. If you improve this score, you will evaluate the effectiveness of your SEO strategy.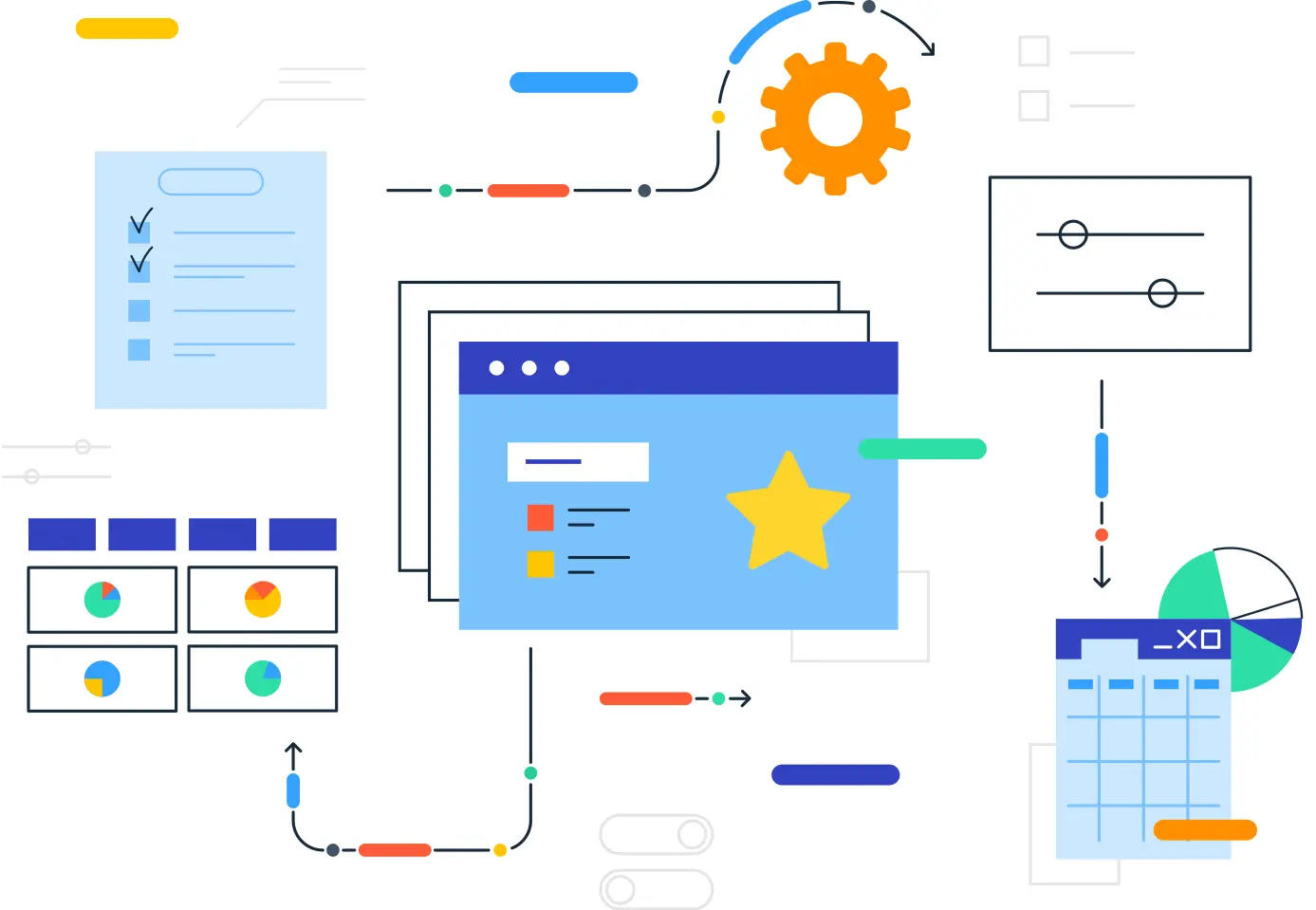 Get the Page Authority Checker
Key Features of Netpeak Page Authority Checker
Let's see how you can evaluate the page authority of your website and compare it with that of your competitors.
Page authority according to MOZ
The page authority metric is developed by Moz and it scales from 1 to 100. It indicates how the page will rank on search engines, according to Moz.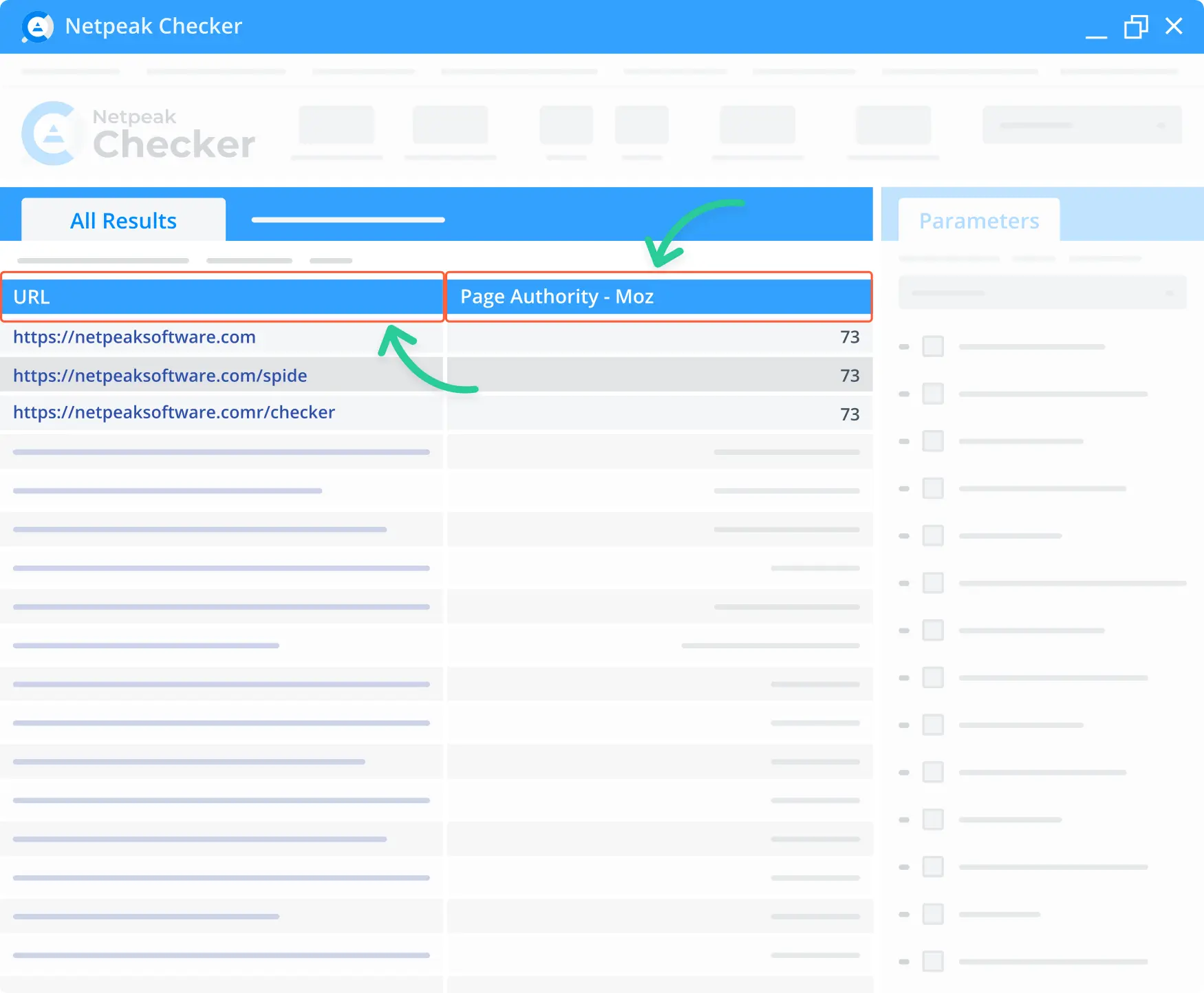 Additional onpage info
Apart from page authority check, you can also find additional onpage info, such as title length, meta robots, canonical URLs, internal and external links, redirect chains, etc.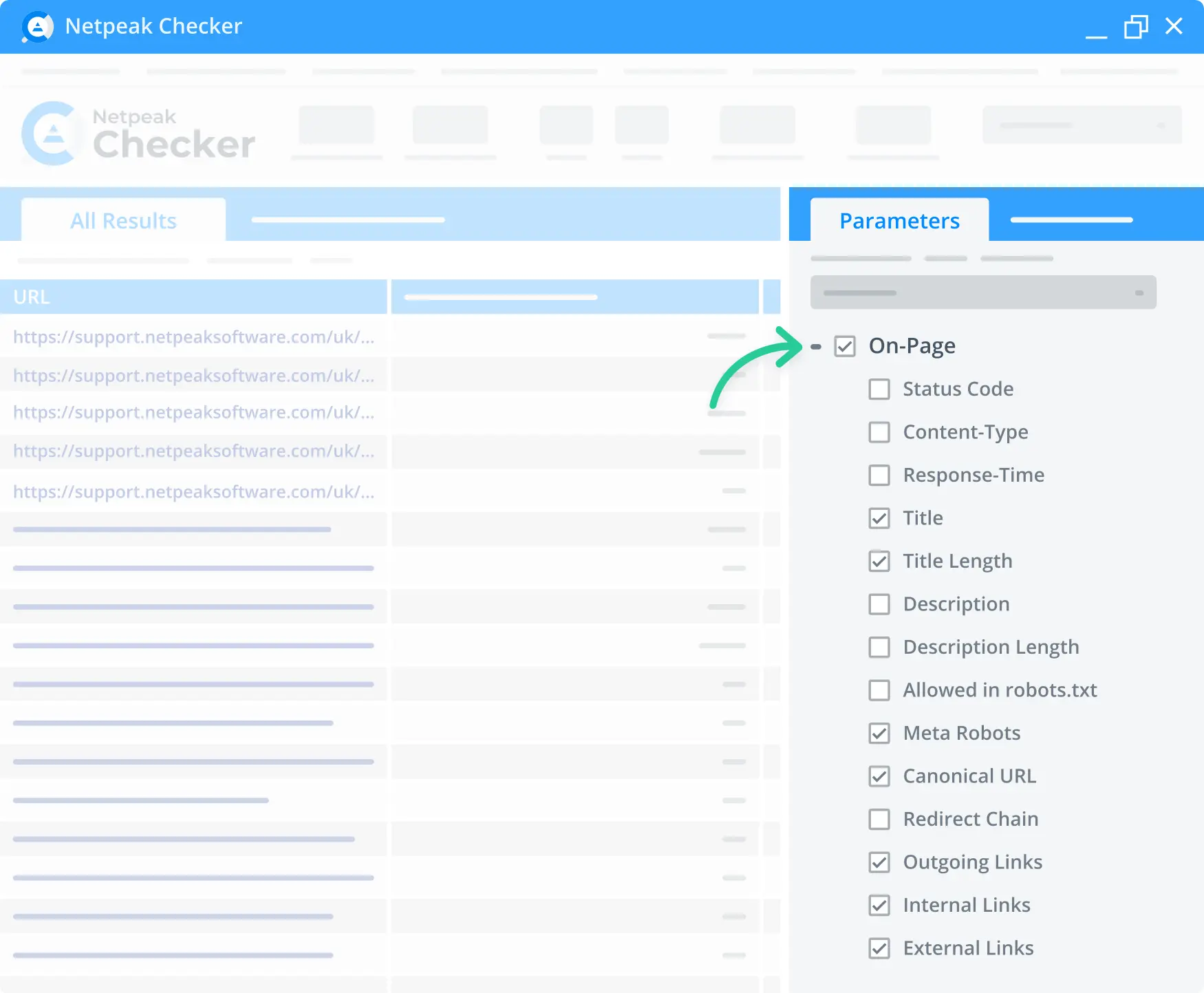 Different services data and metrics
With Netpeak pa checker, you can also check data and metrics according to different services, such as Ahrefs, Majestic, Moz, Similarweb, etc., by integrating it with your website.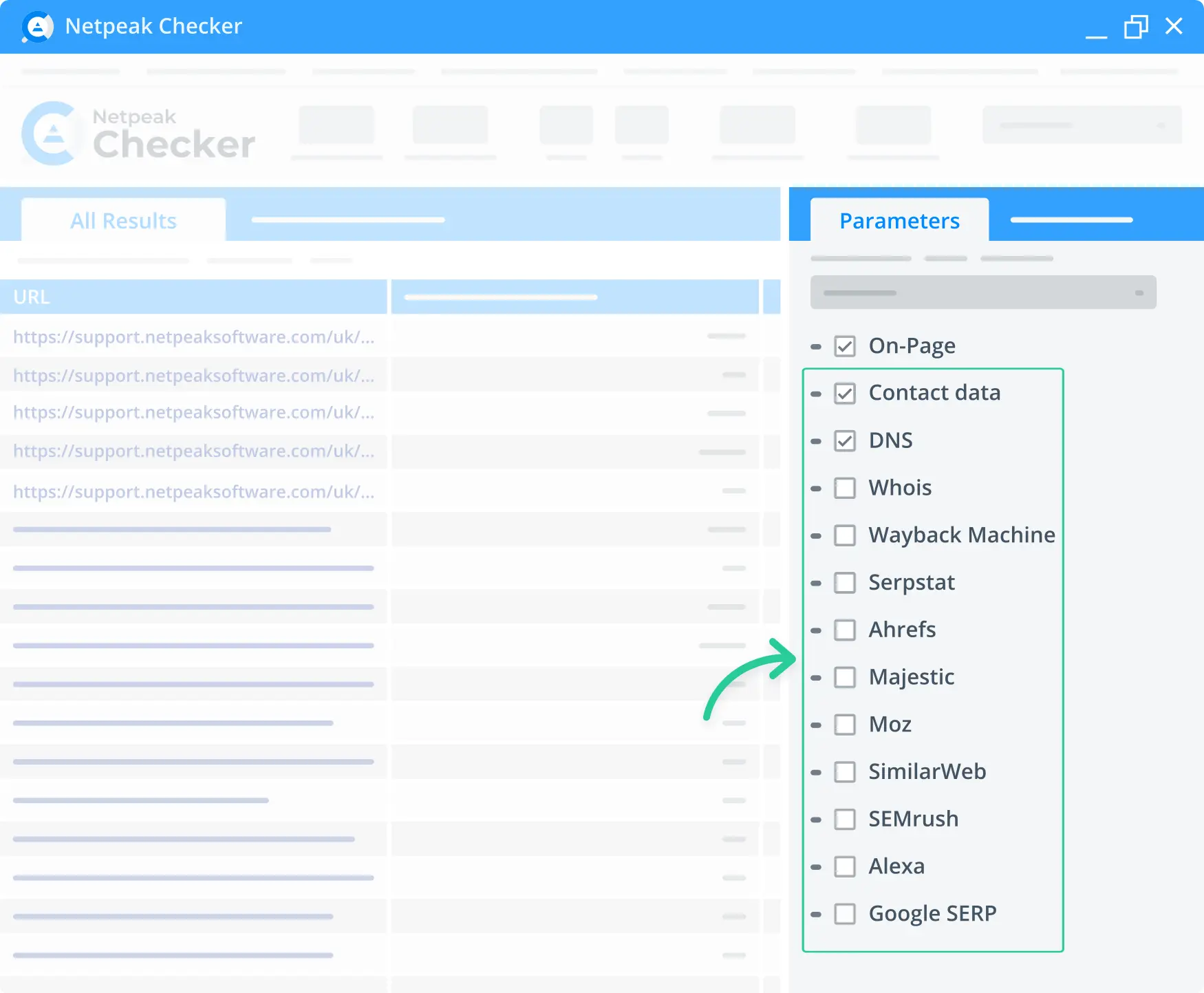 Check the authority of your page with Netpeak Page Authority Checker
Want to improve your page ranking? With Page Authority Checker, you can easily estimate the authority of each page on your website and improve its user experience and SEO. Sign up for a free trial and test all the features yourself!
Save up to 20%. Cancel anytime.
How to use Netpeak Page Authority Checker
1.

Open Netpeak Checker and add necessary pages for analysis

Decide what pages you want to analyze and add them to Netpeak Checker.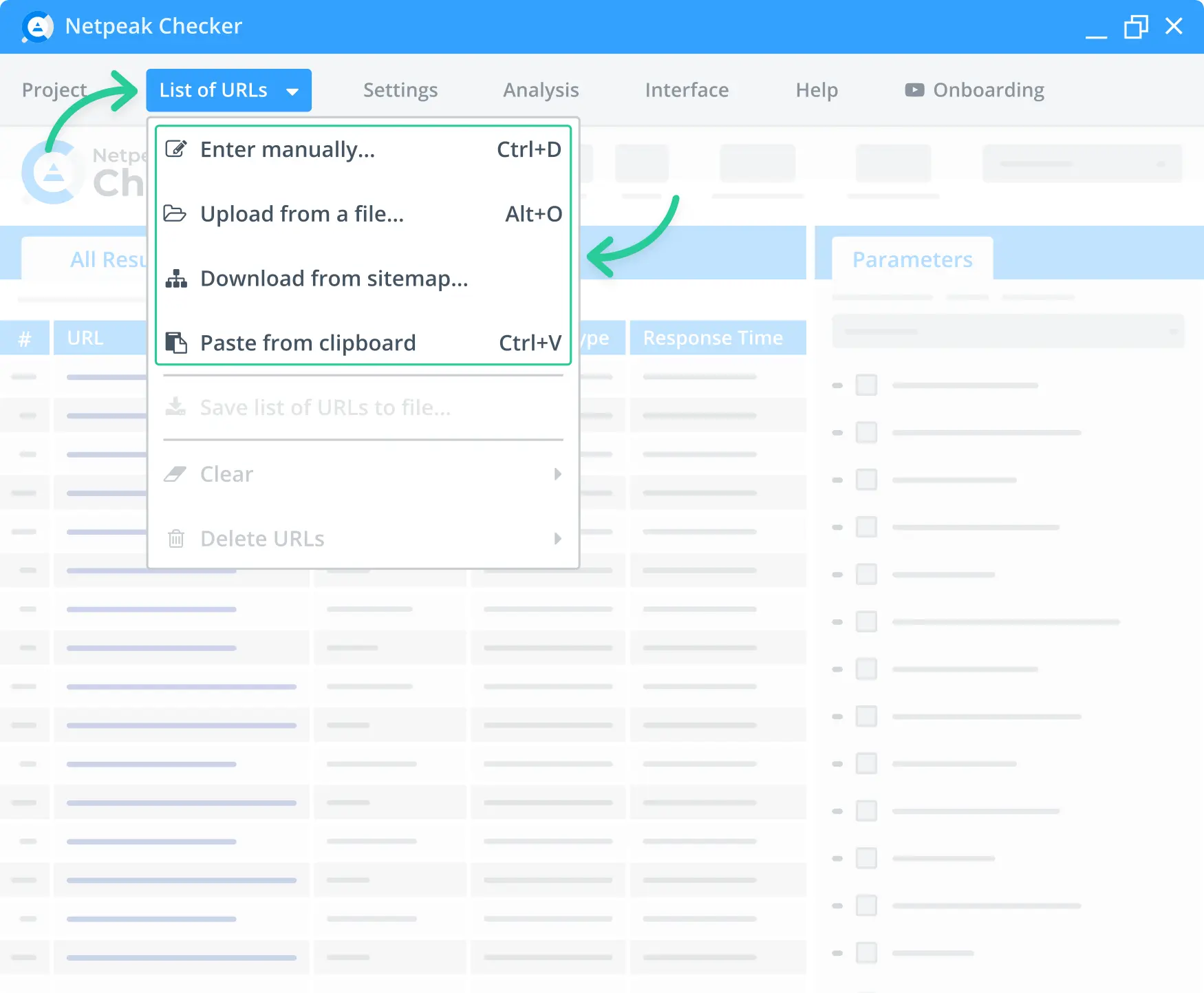 2.

Choose necessary parameters

Choose Moz and then mark the boxes with URL parameters and page authority in the parameters.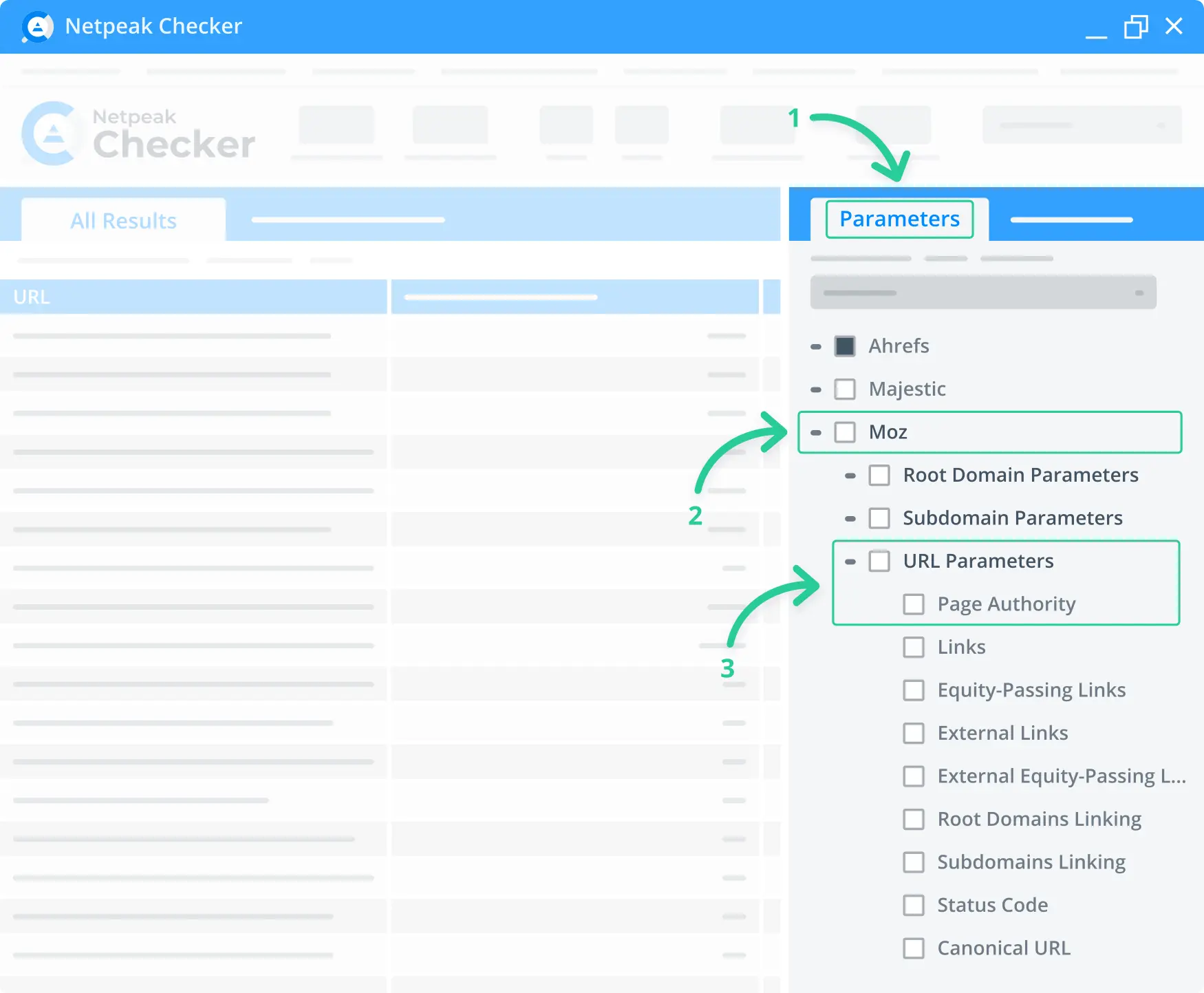 3.

Add API

Choose Moz in the list of tools and authorize Netpeak checker. After that, paste the access token in the corresponding field.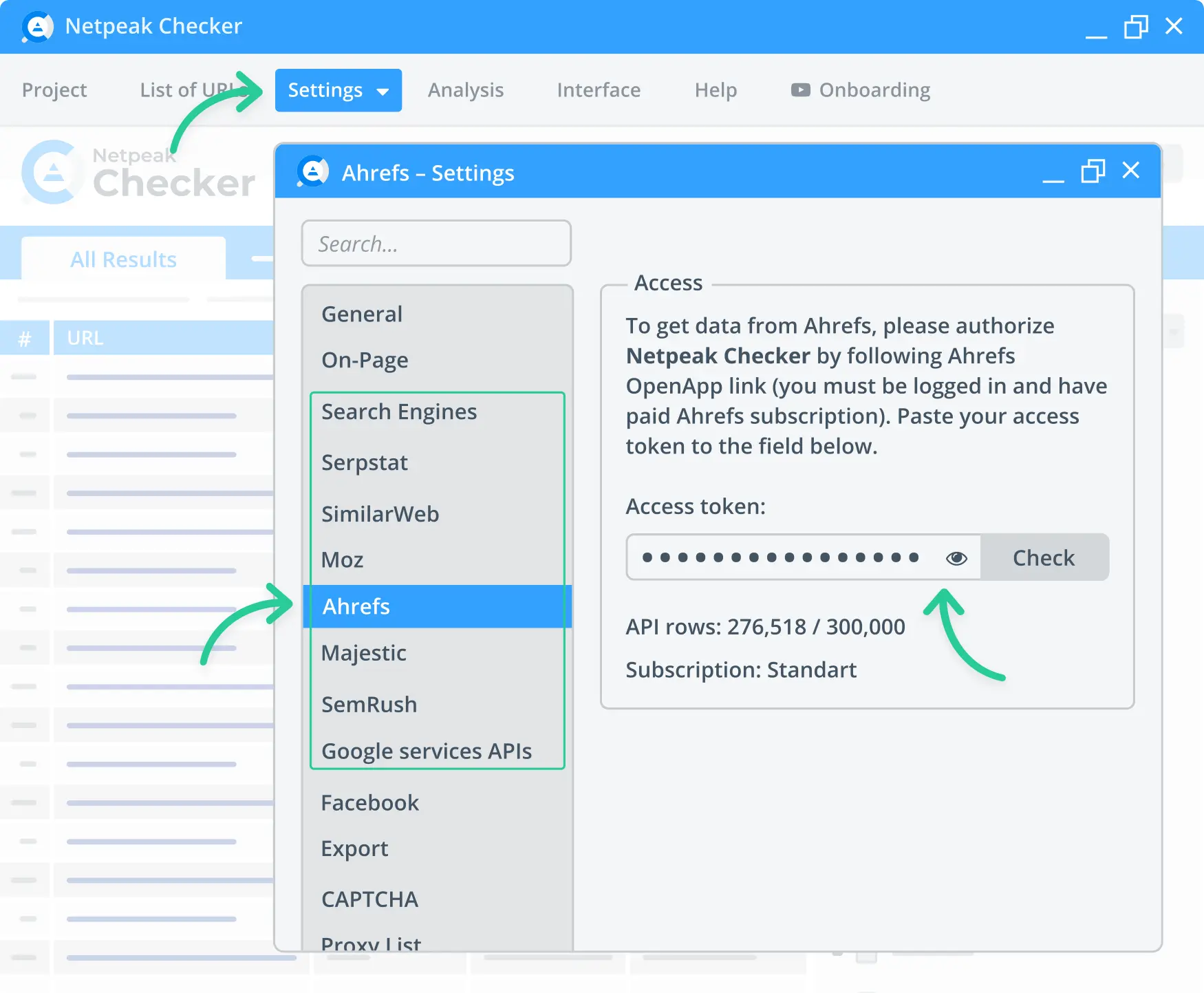 4.

Start scanning and find page authority info

After the scanning process, you will find the page authority score for each page you've entered.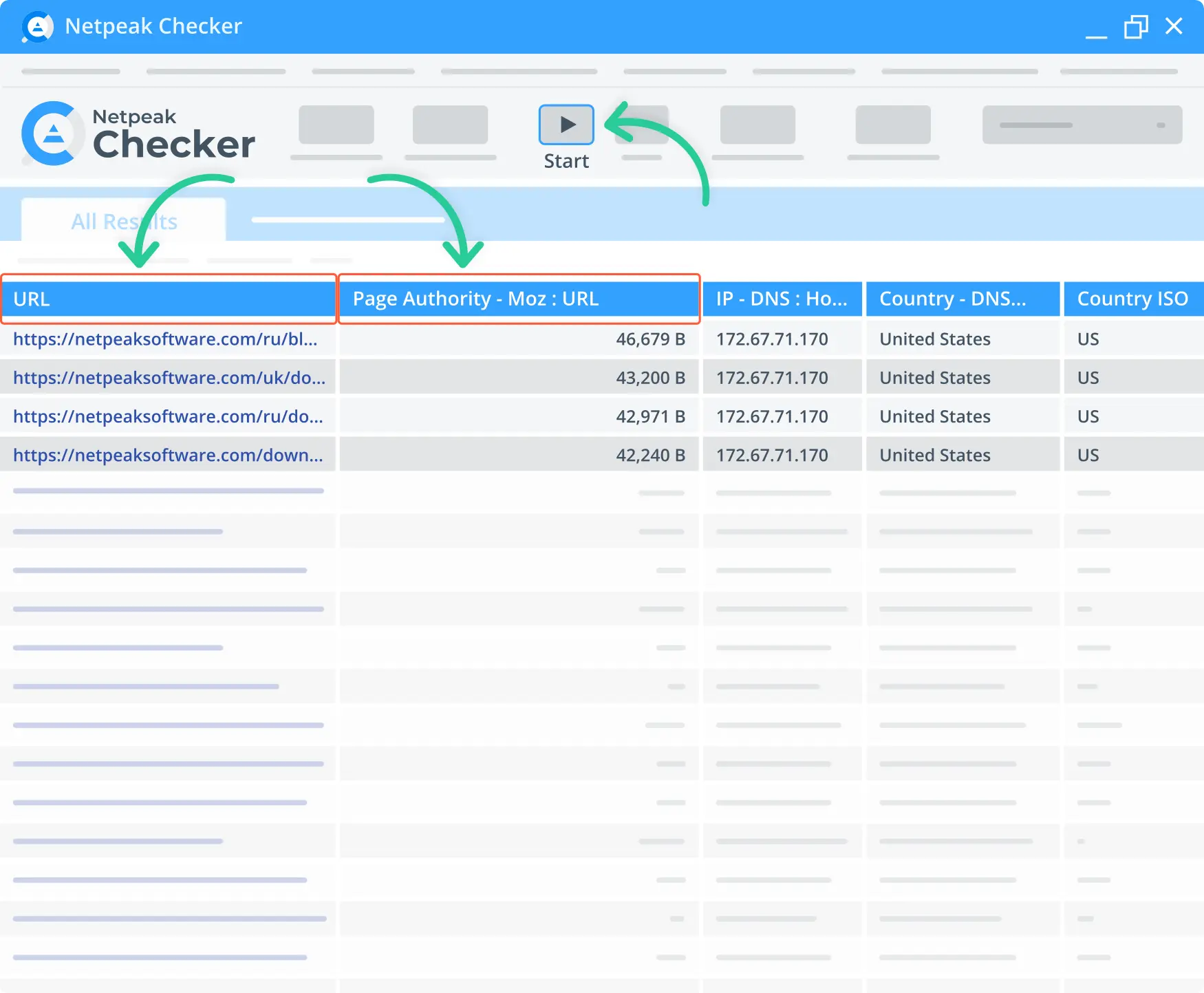 5.

Extract necessary data

You can export the data with just one click to access it whenever you need it.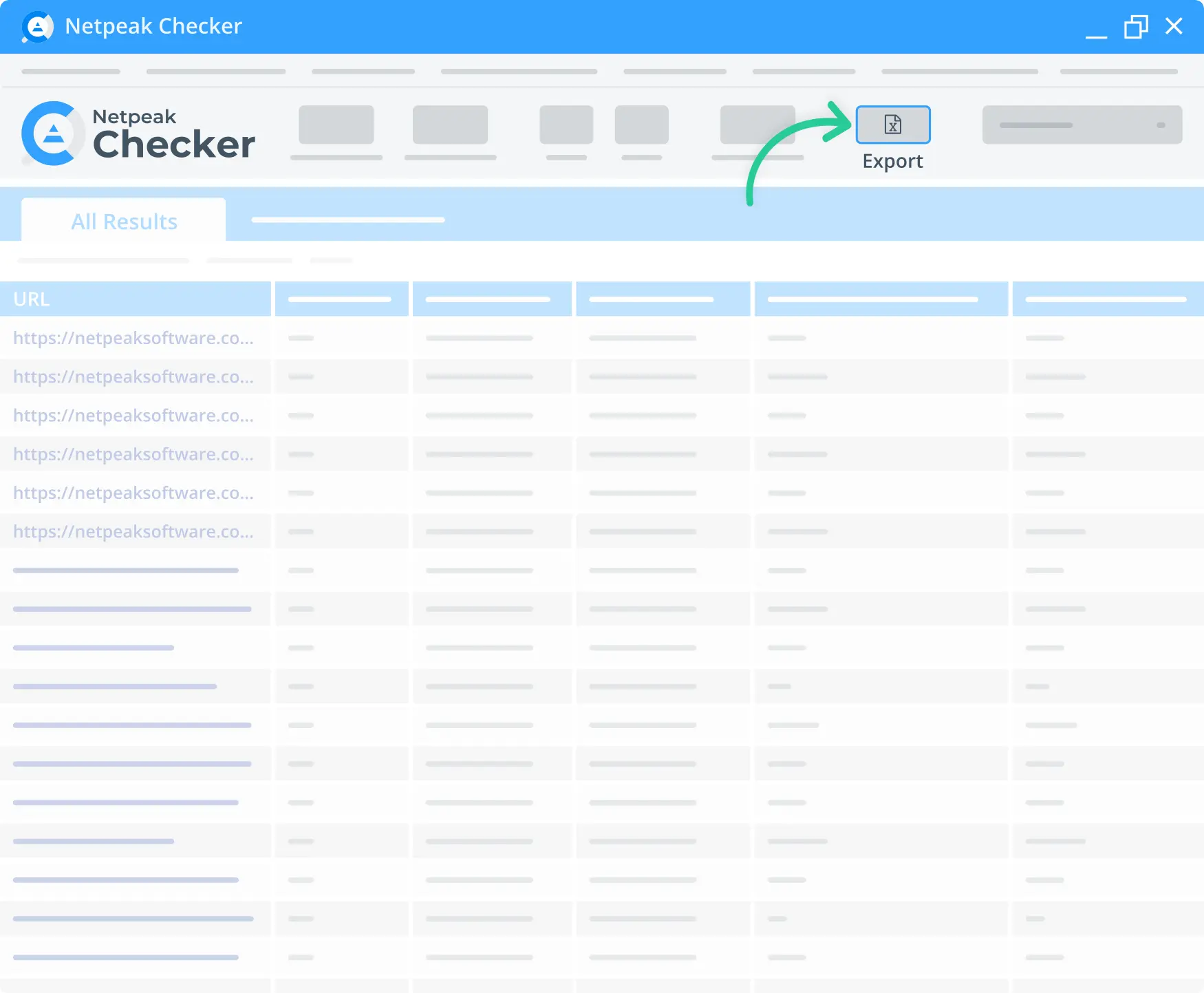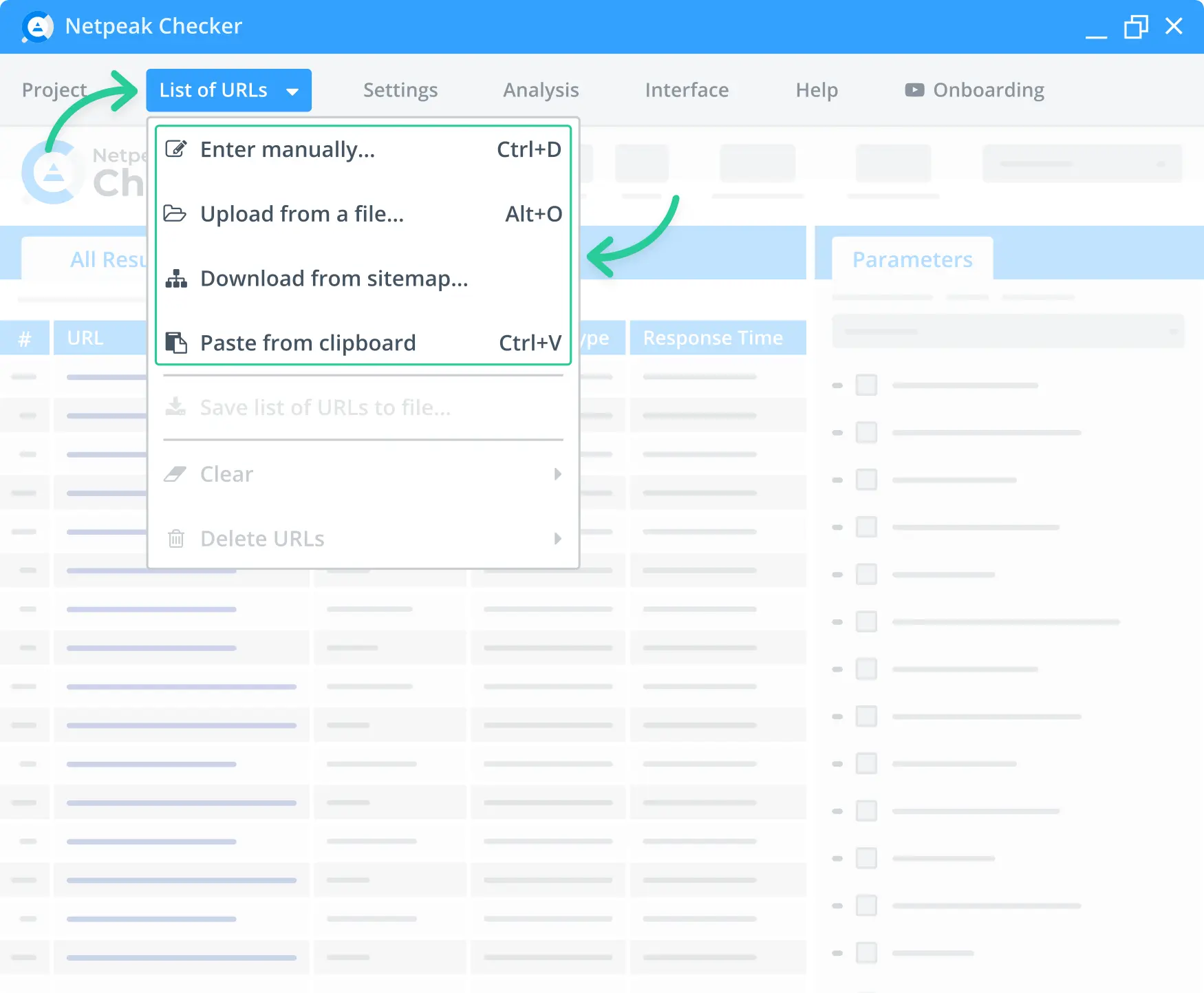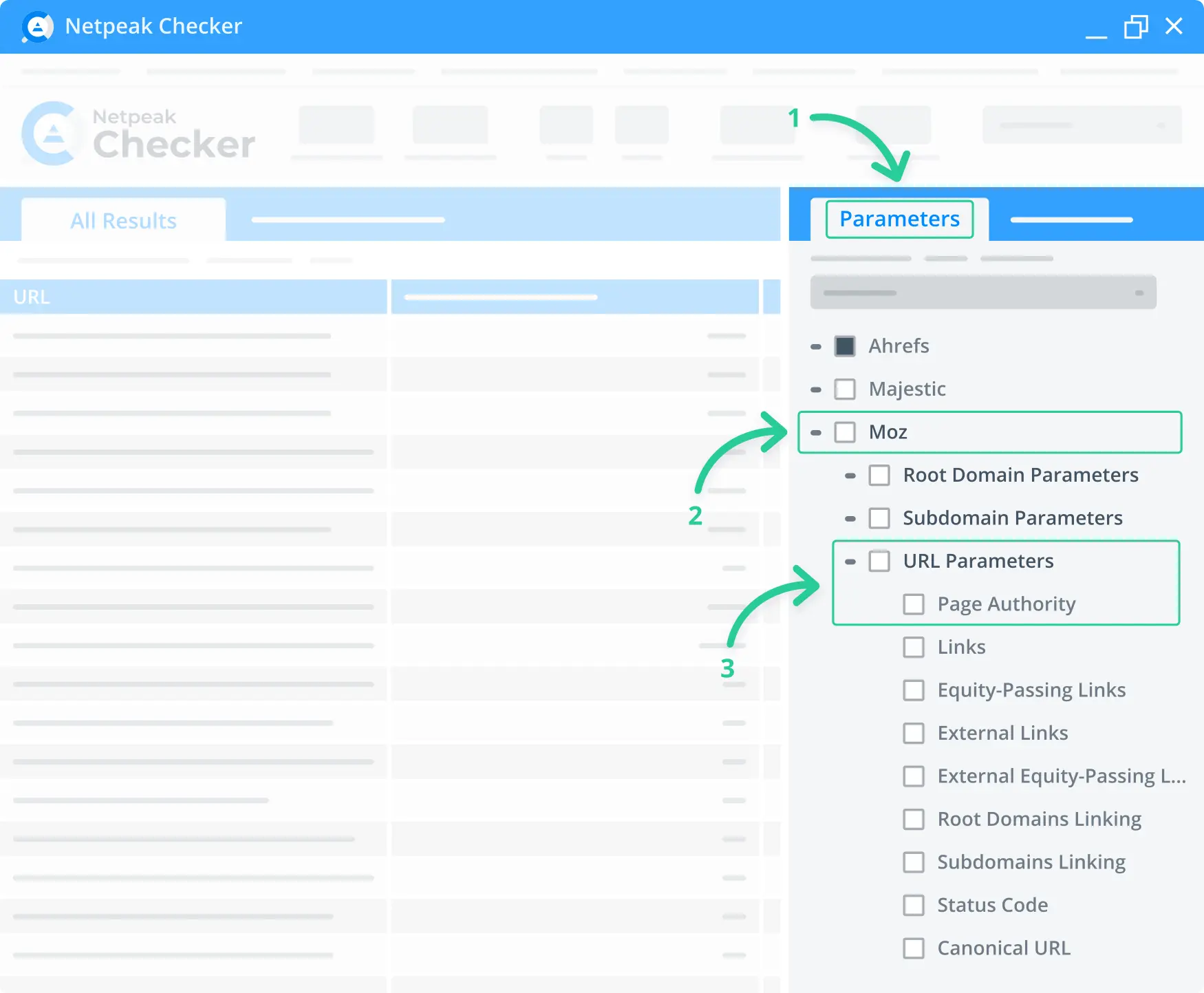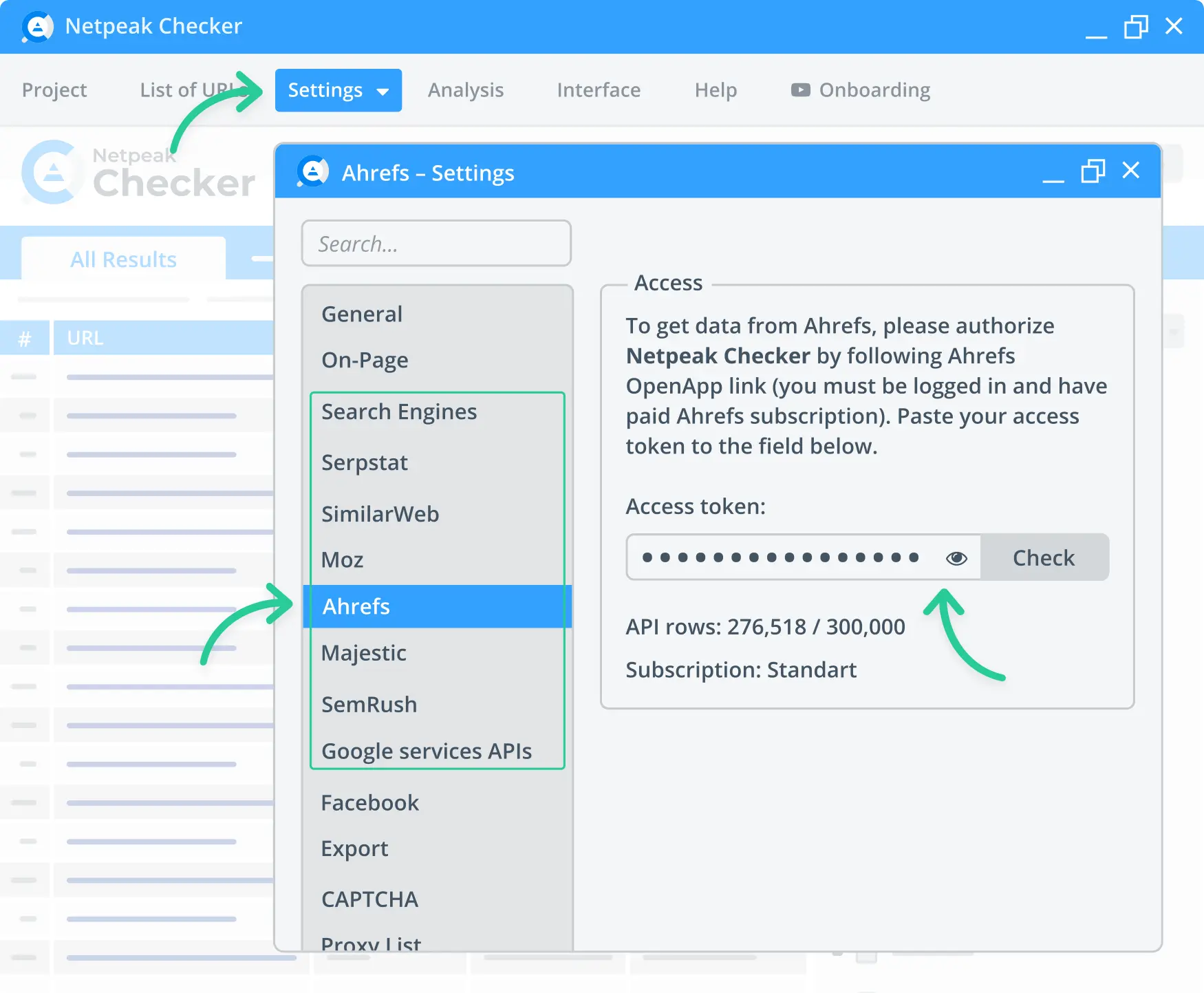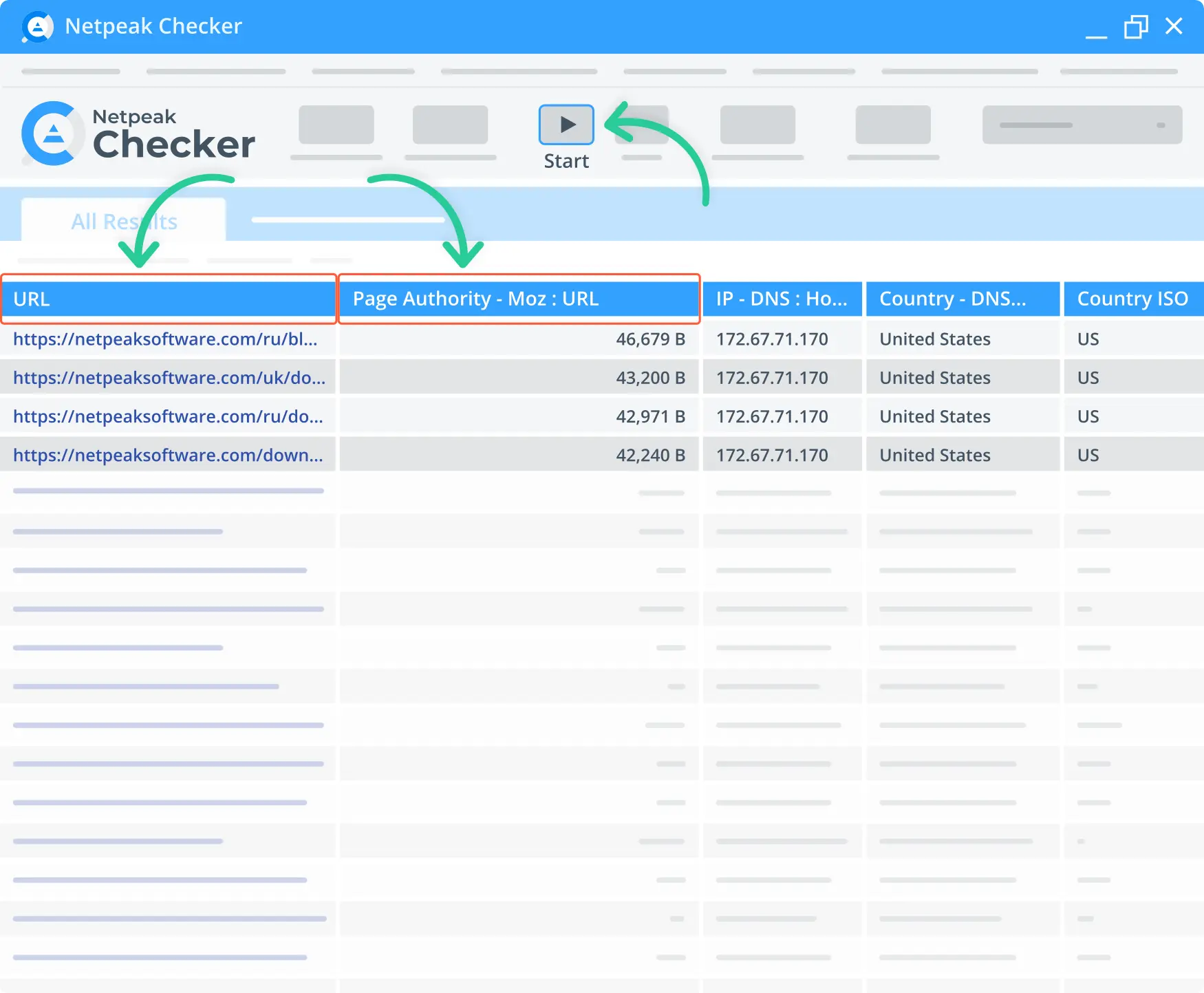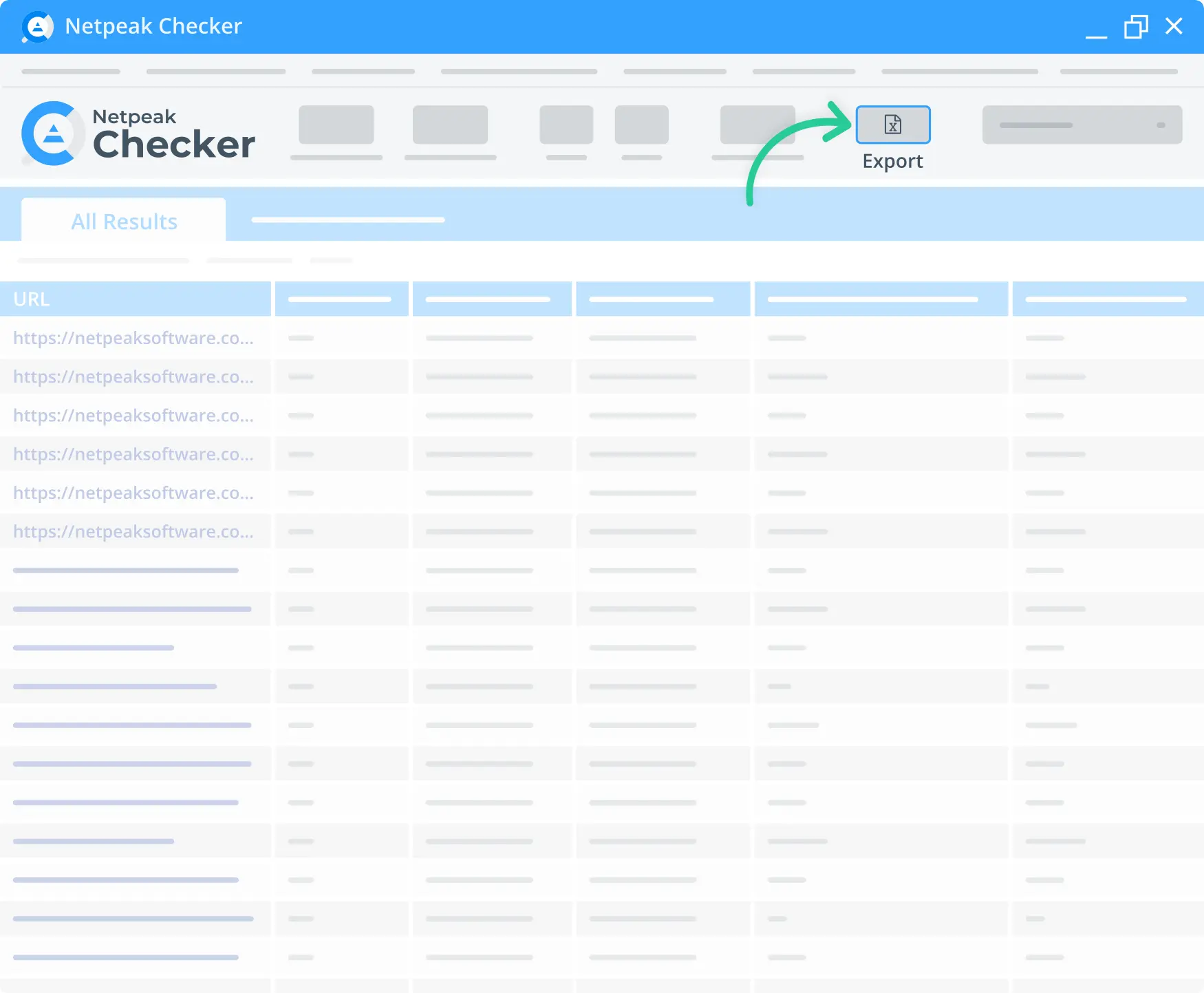 Why our clients choose Netpeak Checker
Our numerous awards and reviews speak for themselves. Learn what industry leaders and top specialists appreciate about our tools
See all reviews