5 SEO Strategies For The Banking And Finance Industry
From Experts

Like many other industries, banking and finance are moving online to attract new customers. This requires a change of strategy to stand out from your competitors. Just as many financial and banking services have adapted to digital banking, your focus needs to be on your website to attract new business.
Many use social media or online marketing, but it's just one string to the bow. A key way to reach clients is by appearing at the top of their search engine results page (SERP). As clients search for help with their banking or seek financial advice, it's the first to catch their eye that gets more click-throughs. To boost your appearance in SERPs, your business needs SEO strategies.
What Are SEO Strategies?
Search engine optimization (SEO) strategies are ways to adapt web pages to make them more discoverable online. Using these strategies allows search engines to see the pages as more relevant to certain keywords. As a result, the search engine will rank the webpage higher. So, you have to prove your relevance to SERPs.
For the banking and finance industry, SEO can be used to promote your services and build your reputation. Using SEO in finance blog posts, bank account FAQ responses or your pages explaining your accounting services will improve your ranking. It means you'll increase brand awareness and direct new clients to your business.
5 SEO Strategies for the Banking and Finance Industry
Update Your Blog
The first thing you should be doing to keep your web pages appearing top in SERPs is regularly posting new blog articles and updating existing content. SERPs tend to favor newer articles, as they're likely to be more relevant to searchers. Factors like click-through rate and time spent on the page indicate how relevant and useful a page is.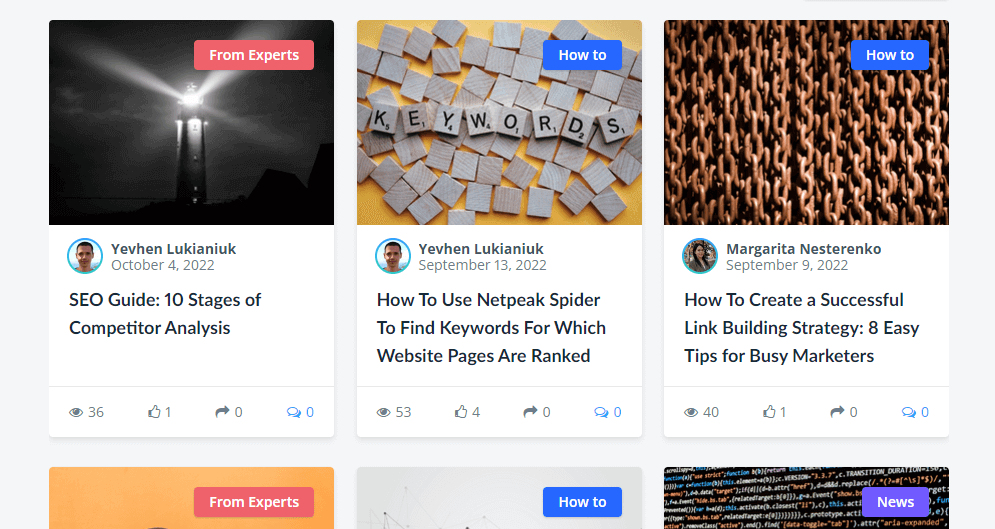 Updating your blog provides clients with accurate information about banking features, taking into account recent changes like inflation or interest rates. Having up-to-date content means that more browsers will click through to your pages - and spend longer on them. These boost your page appearance in SERPs, so regularly scheduling blog content to be posted is worthwhile.
Include Keywords
Another way that SERPs gauge the relevance of your pages is through keywords. The more times a keyword or phrase appears, along with related terms, the more appropriate your article is going to be for browsers using those search terms. Using key terms also makes your writing sound more authoritative and professional, making readers likely to seek more information from you.
Keywords should be included in every part of your web pages, from titles and headings to meta descriptions and meta tags. Meta tags and descriptions inform search engines and describe what your page is about. This helps SERPs to connect your business web pages with appropriate search terms.
If it's on your website - make sure it's keyworded. It doesn't matter if it's a page for a new product, an email business proposal template, or a simple homepage refresh, the more keywords the better your page will rank.
Use Visuals
When tackling complex banking and finance topics, readers may find accompanying images and diagrams useful. Clear images that demonstrate your point are also easier for readers to share, exposing your business to more people. This distributes your brand content across more platforms, directing a wider range of people to you, and searching your brand for financial help or banking tips.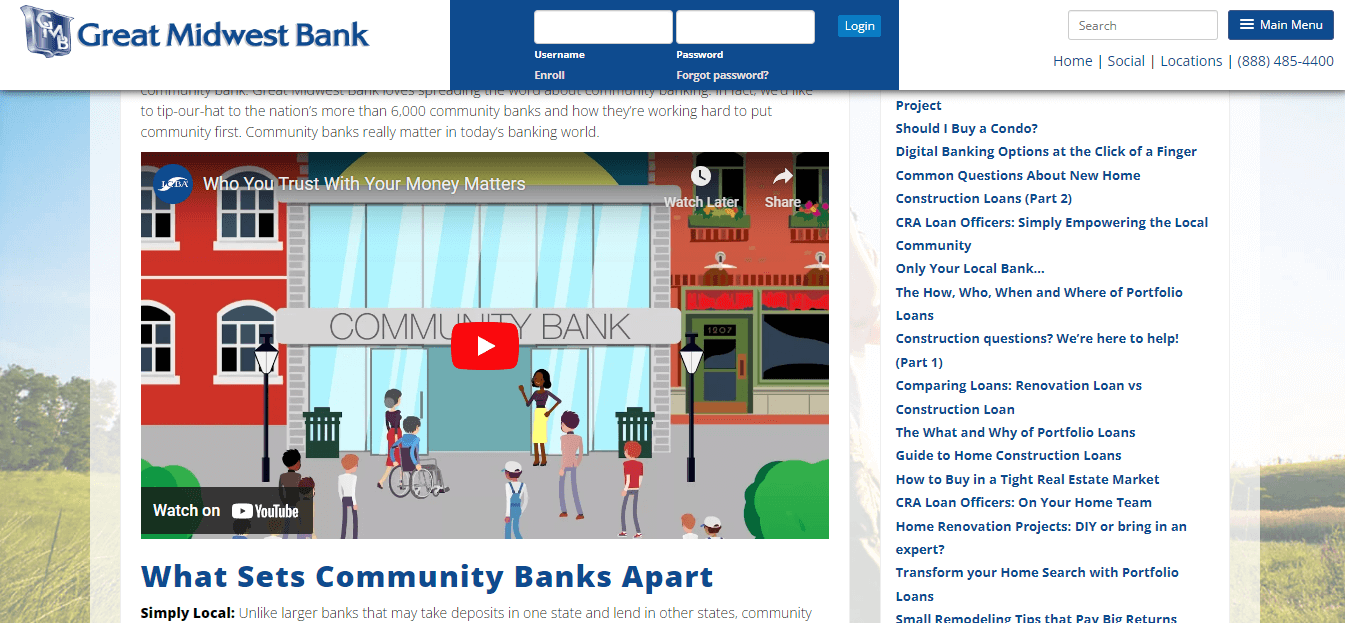 Images and multimedia can also have meta descriptions attached, allowing you to connect your visuals to key terms. However, be aware of the file size of your visuals; too big and it may impact your webpage loading speeds. This can also impact your SEO, as search engines are less likely to promote slow websites. Long waits for webpages mean that browsers leave them quicker, looking for a faster alternative.
Optimize Webpages for Mobile
It's not just e-commerce that's becoming more popular on mobile, people read everything on their phones. You need to optimize your website for mobile, ensuring the interface is easy to use and directs users to the information they're looking for. Mobile SEO optimization again aims to retain the interest of users, making your pages more frequently used and providing their usefulness.
Check how your website looks on a mobile device. Ensure that users can navigate to different areas of your site, with links and buttons that aren't too small. Also, check your images remain formatted within the page so your blog posts and articles continue to flow as you want them to. This ensures browsers will view your pages in the best light, presenting them with a professional appearance, and encouraging them to use your services.
Build Your Links
The more links to your website from other blogs and pages, the more users you can direct to your content and services. This sees a larger amount of web traffic heading to your pages, suggesting to search engines that your pages are relevant and useful to more people.
You can build these links by writing guest posts for other businesses and brands within your industry, integrating links to your services, or posts that relate to your copy. This shows SERPs that other websites trust your content.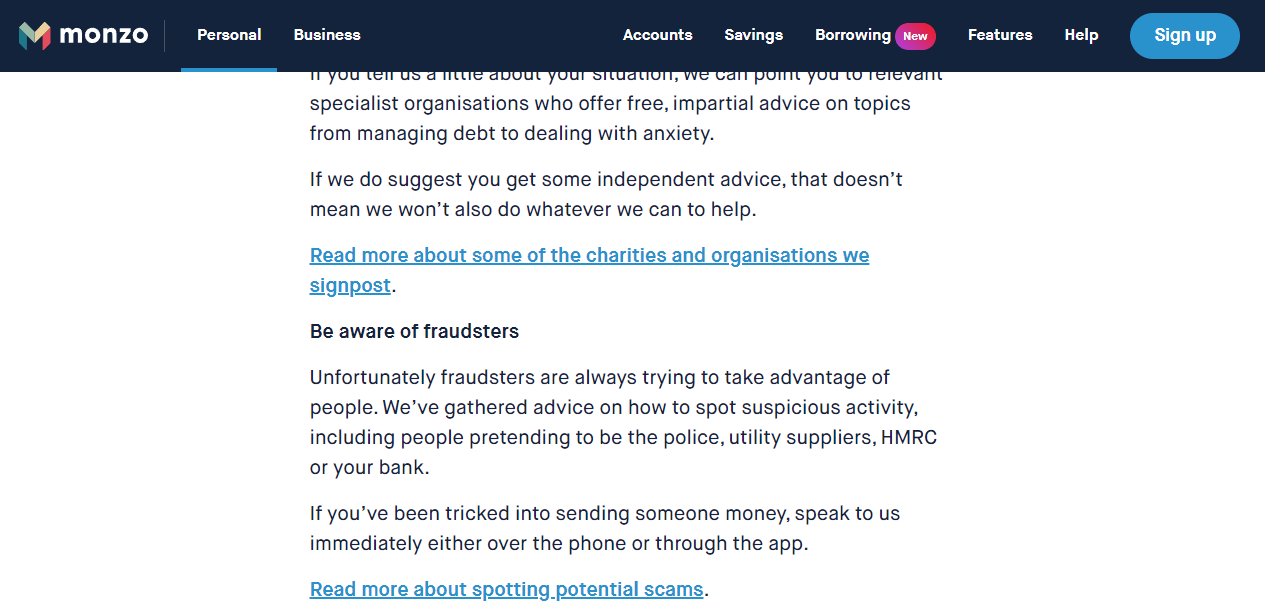 Also, include links within your blog posts. Give your writing more authority by supporting what you say with external statistics and research. But make sure to use plenty of internal links - links to other posts or pages on your website. This keeps users on your site for longer, which is good for SEO, but also increases the likelihood of a customer choosing your services.
Got a blog about accounting? Link to a sample bookkeeping proposal letter. Launching a new product? Funnel them through to your FAQ. As links in your posts are clicked, search engines will recognize browsers interacting with your content, showing it's useful and relevant to those reading it.
Introduce SEO Strategies to Your Banking and Finance Website
If you want your banking or finance business to be noticed, you need to be using strategies to get your website noticed. Regularly reviewing your webpages with SEO tools ensures they'll show up in SERPs, directing internet users to you.
For those new to using SEO, these five strategies are a starting point. As you create new pages and posts, ensure you've considered each area to build better SEO practices for your team. With practice, you'll build SEO habits to include relevant terms and improve click-through without thinking.