Check website safety with Netpeak checker
Is this website safe? With the help of Netpeak Checker you can analyze the safety of any website and get insights about vulnerable pages that may be potentially attacked.
Get the Google Safe Browsing check
Get Google Safe Browsing Data
Key features of Netpeak checker for analyzing your website reputation
Use the Netpeak website reliability checker to find safety weaknesses in your website and get rid of them as soon as possible.
Url safety check with the Google Safe Browsing verdict
Google Safe Browsing Verdict is a secure website check that indicates whether the website is safe to visit. True means that your website is not listed in Google's list of unsafe resources, and False means that you have safety issues.
'FALSE' value details
If you want to learn more about why your URL got a False verdict, click Open URL in service - Google Safe Browsing.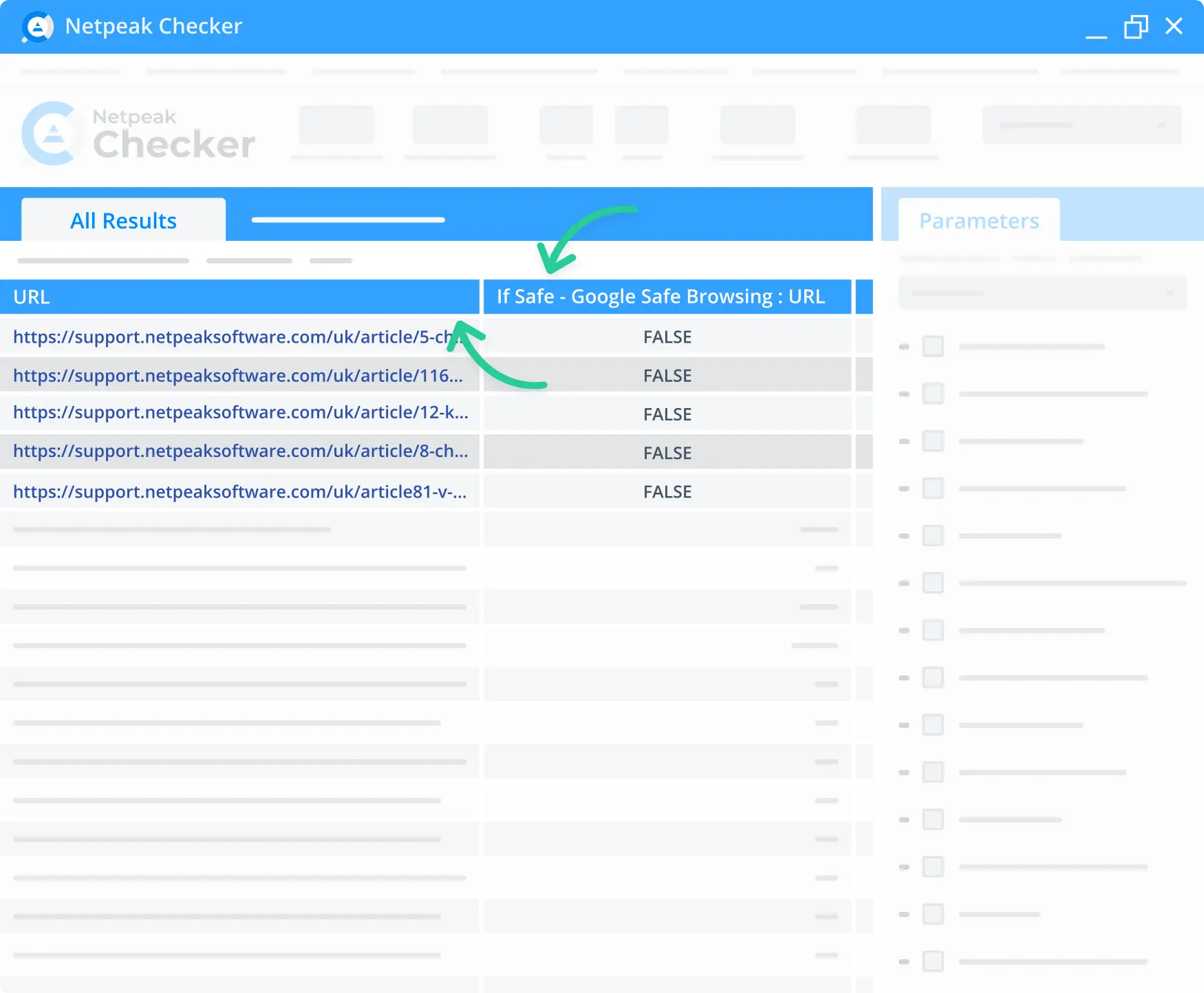 Additional onpage info
In addition to the safe browsing check, you can choose on-page parameters to check the safety of a specific page on your website.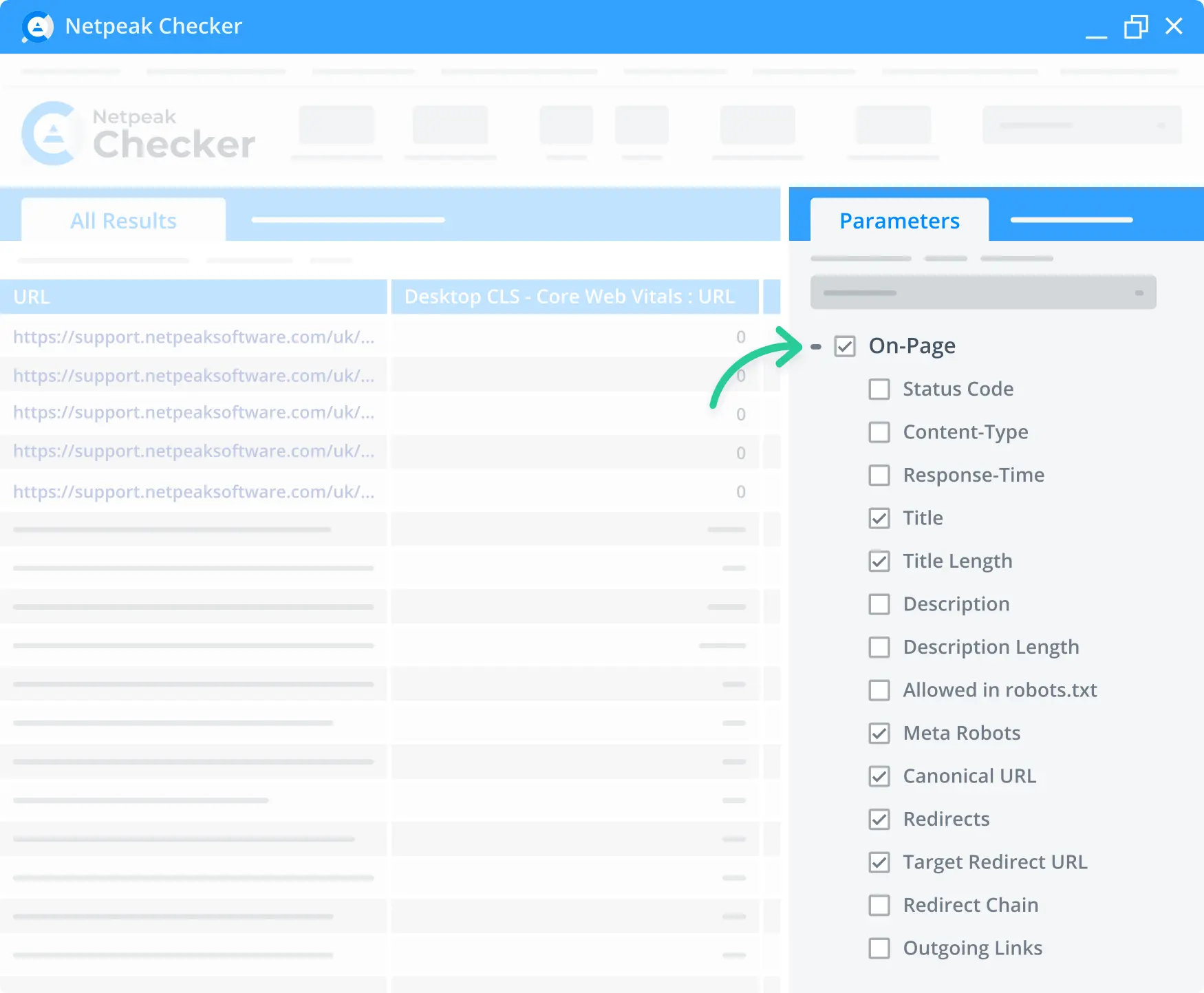 Get a comprehensive Google Safe Browsing check and prevent any virus attacks
Try Netpeak's Checker for Google safe browsing to find any threats to your website's security. Get a free version to detect any safety and technical issues before they influence your business.
Save up to 20%. Cancel anytime.
How to use Netpeak Checker for website safety analysis
1.

Open Netpeak Checker and add necessary pages for analysis

You can upload the necessary URLs manually, download them from a sitemap, or paste from the clipboard. Press the "Start" button after selecting the parameters and start analyzing your website safety.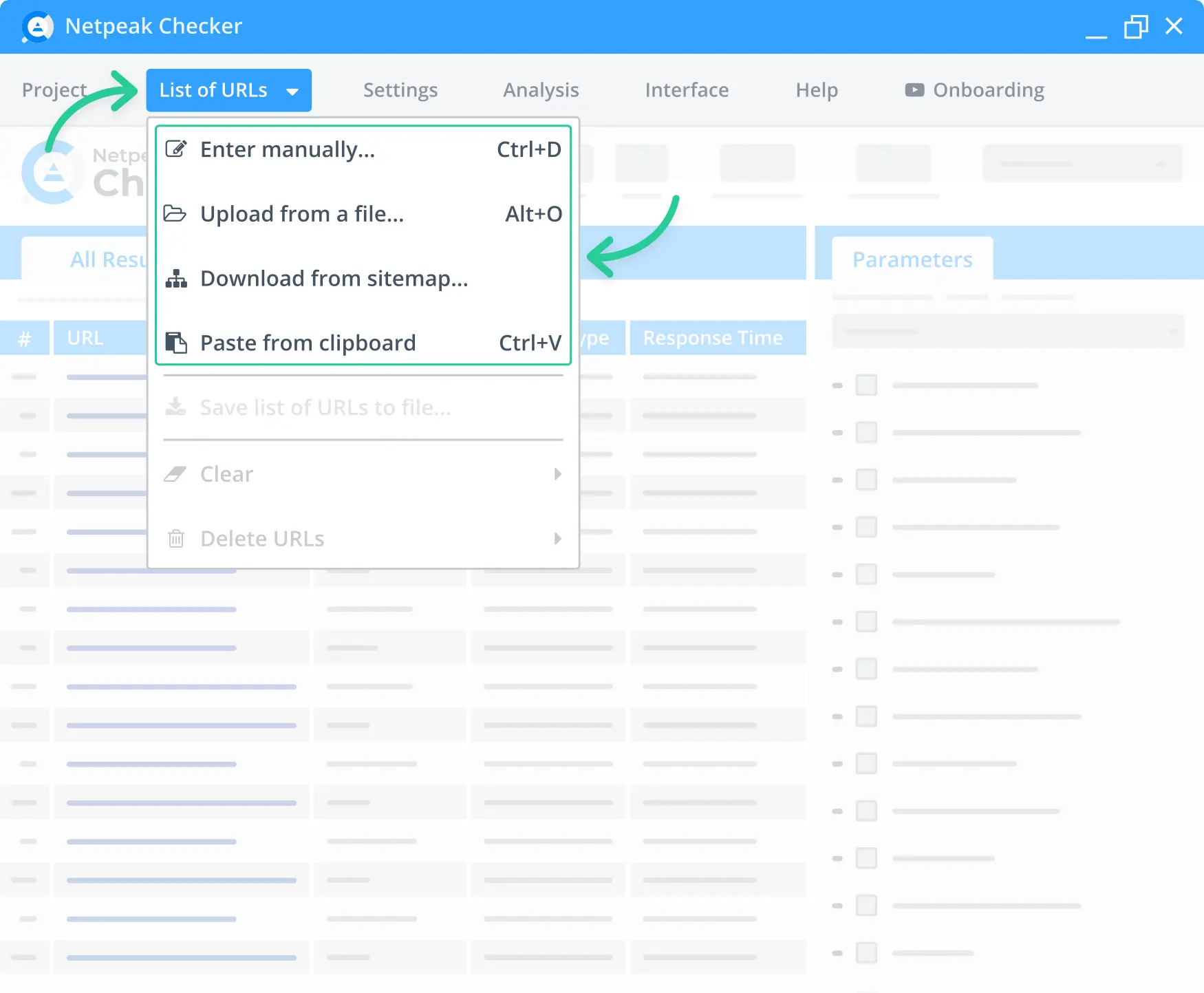 2.

Add Google services APIs

Go to settings of website legit checker, choose the "Google services API", then go to the Google API and services page and copy API key into the corresponding field to get data about web page security from your Google services.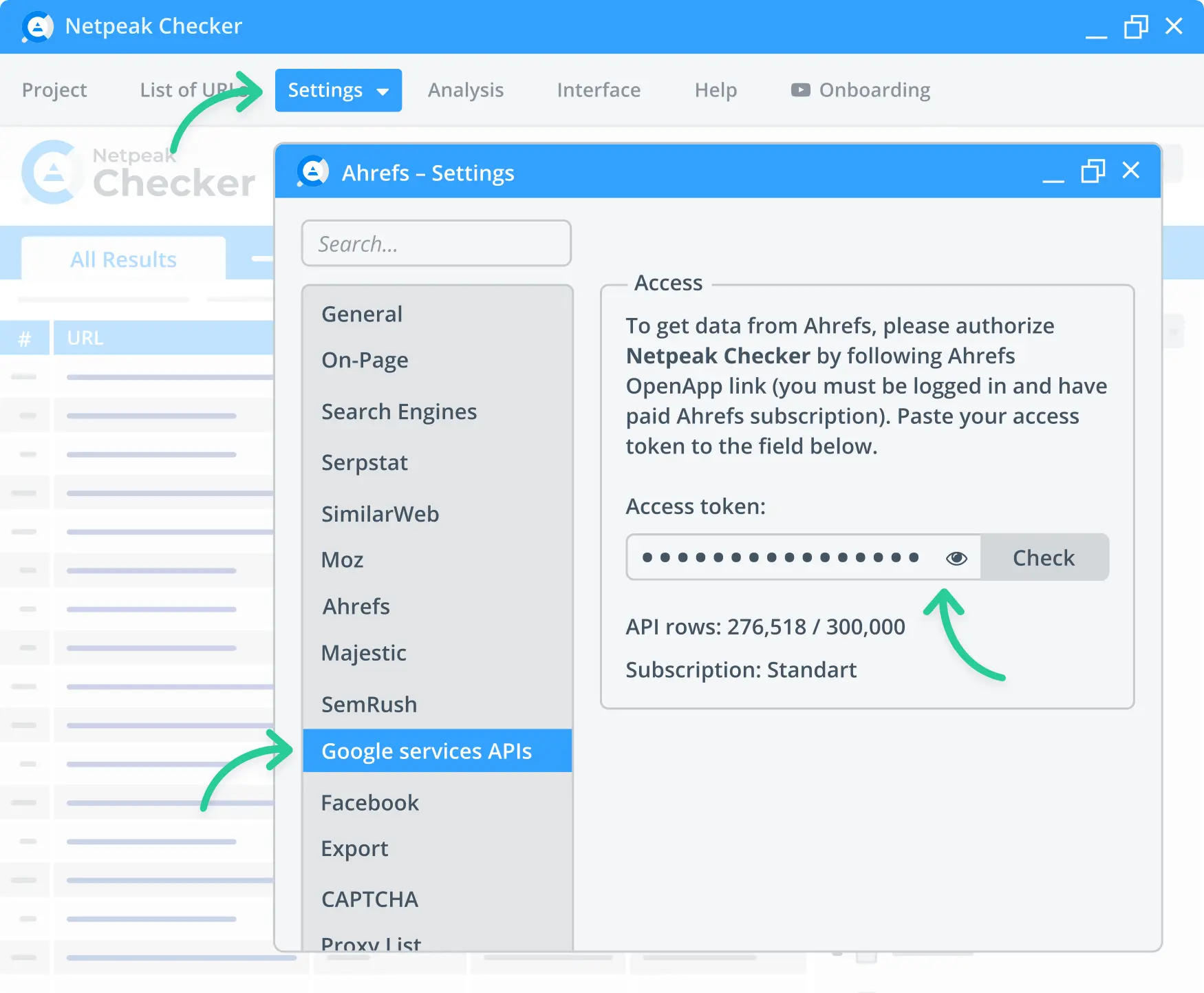 3.

Choose Google Safe Browsing parameters

From the following parameters in the dropdown menu of the website credibility checker, choose Google safe browsing parameters and ensure all the necessary elements are marked.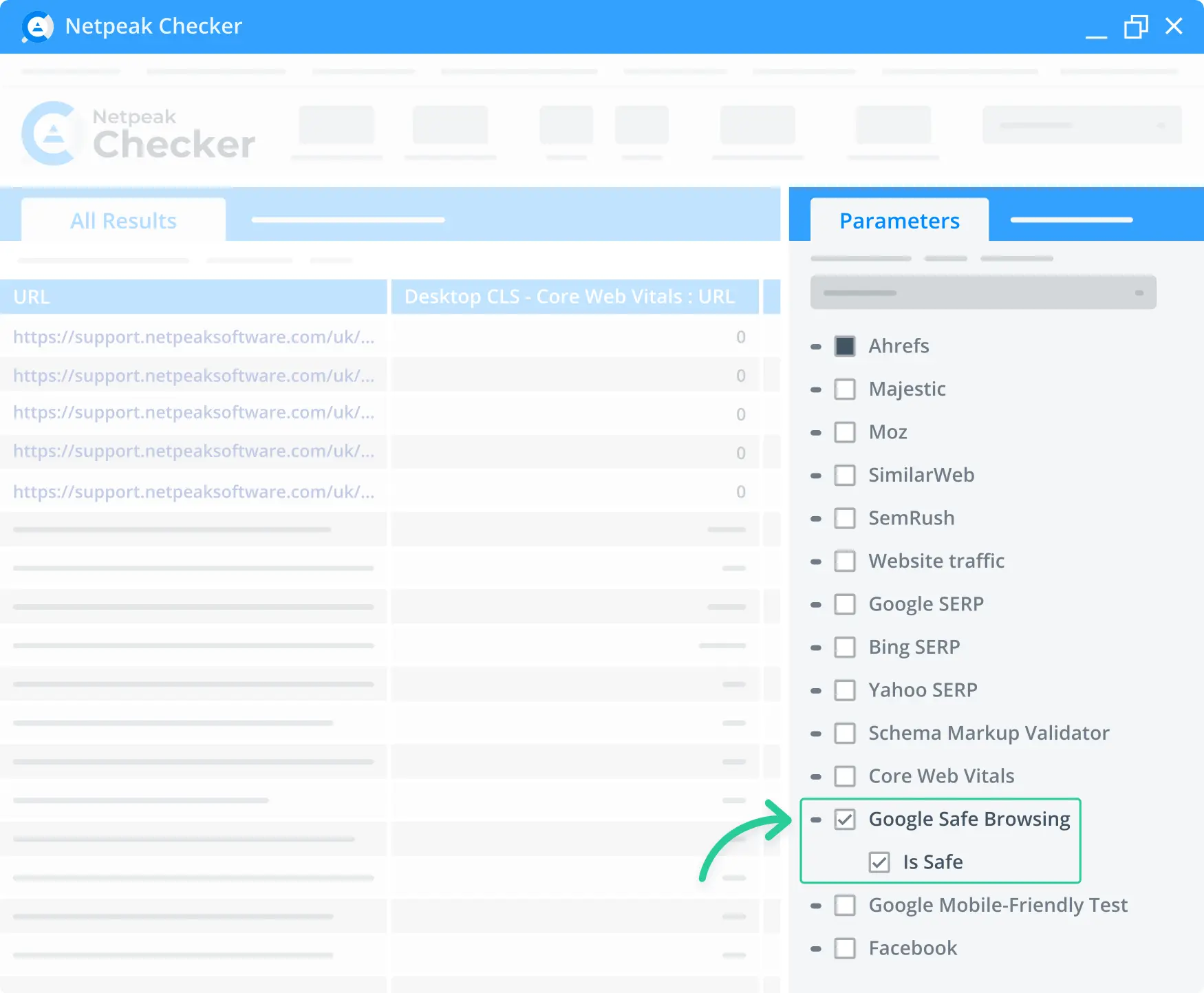 4.

Start scanning and get the analysis of your website safety

After you've picked the necessary parameters to check website safety and uploaded your URLs, press the "Start" button. After that, the scanning process will begin. If you want to group the results by a particular parameter, you can drag a column header with it.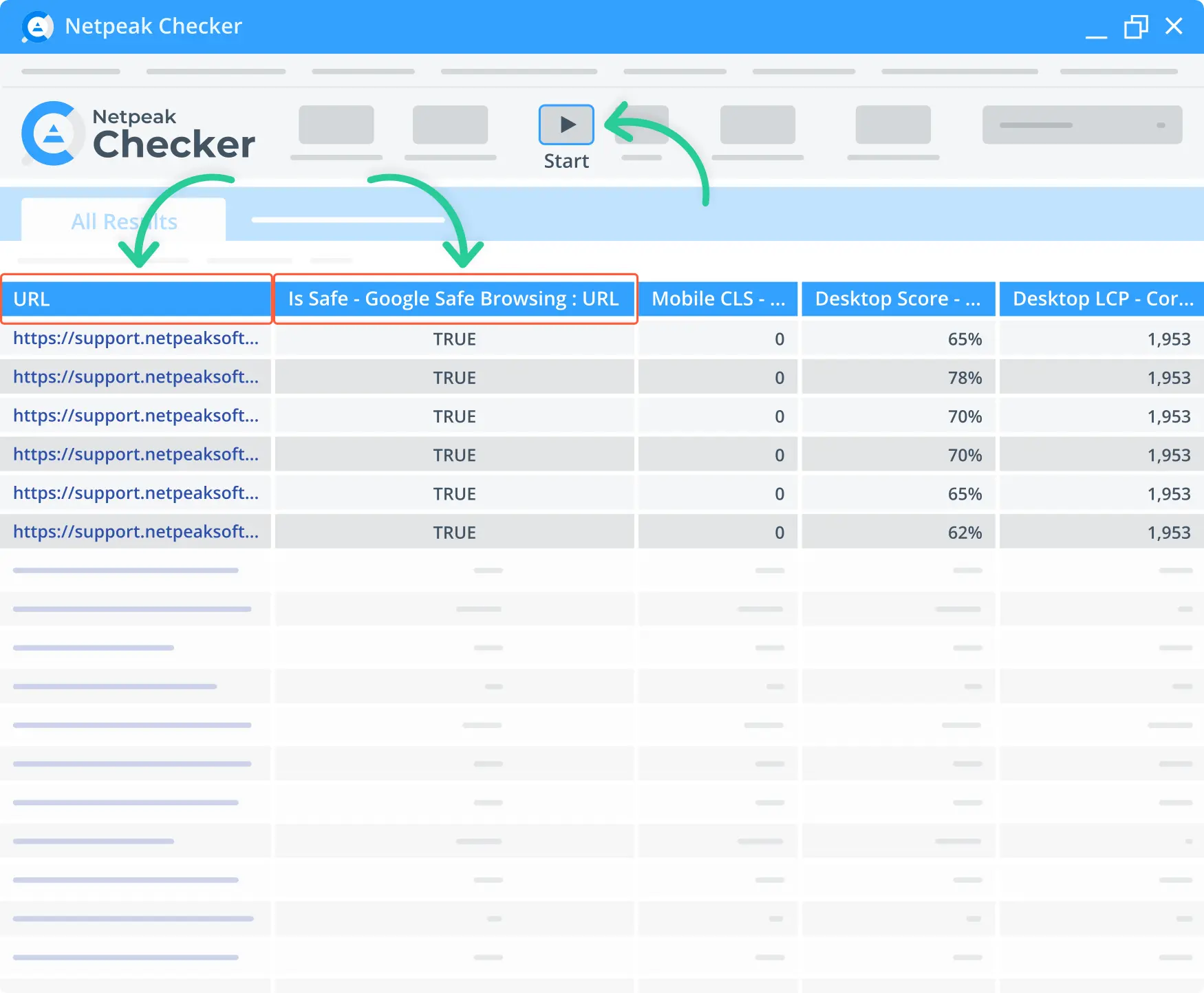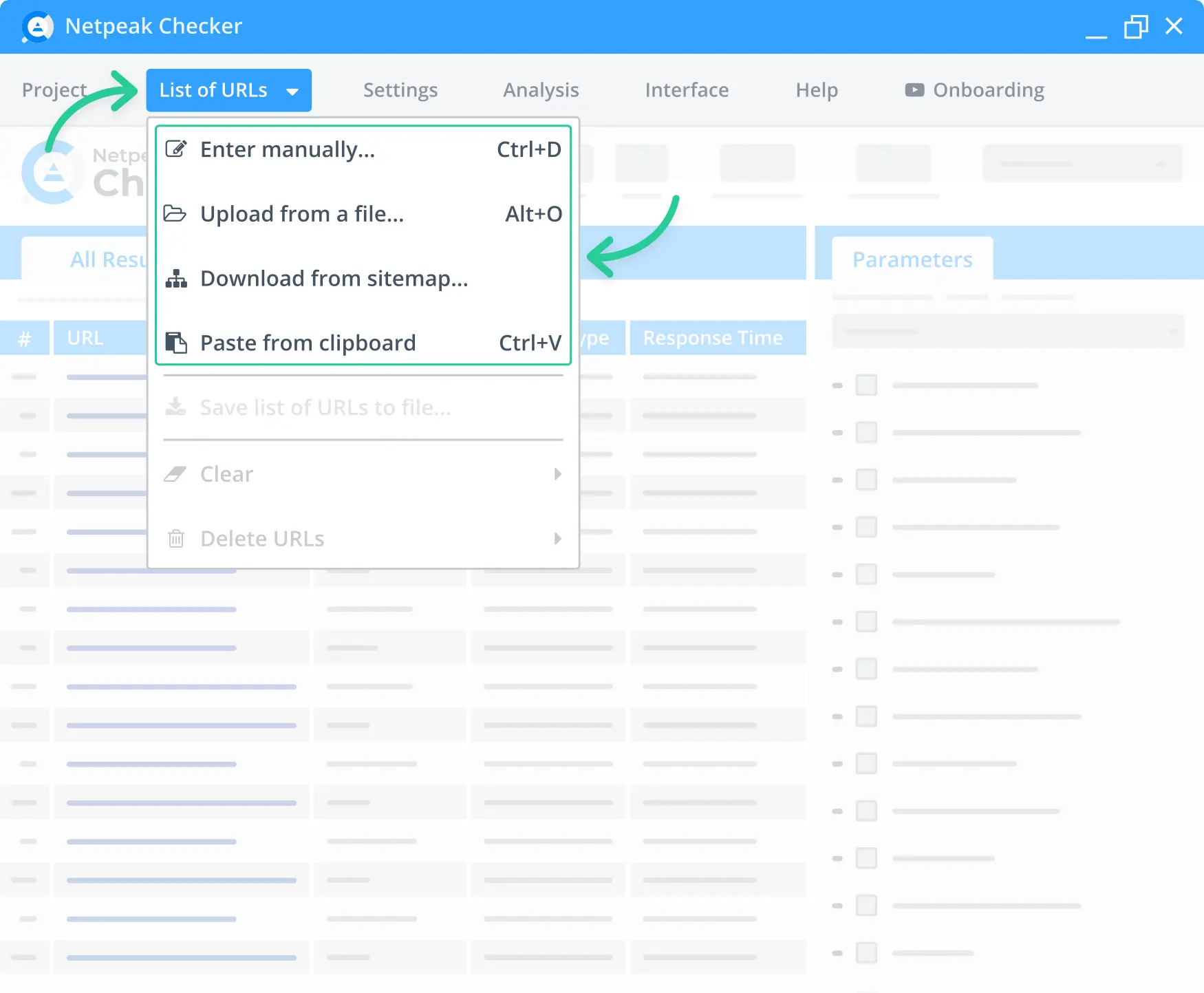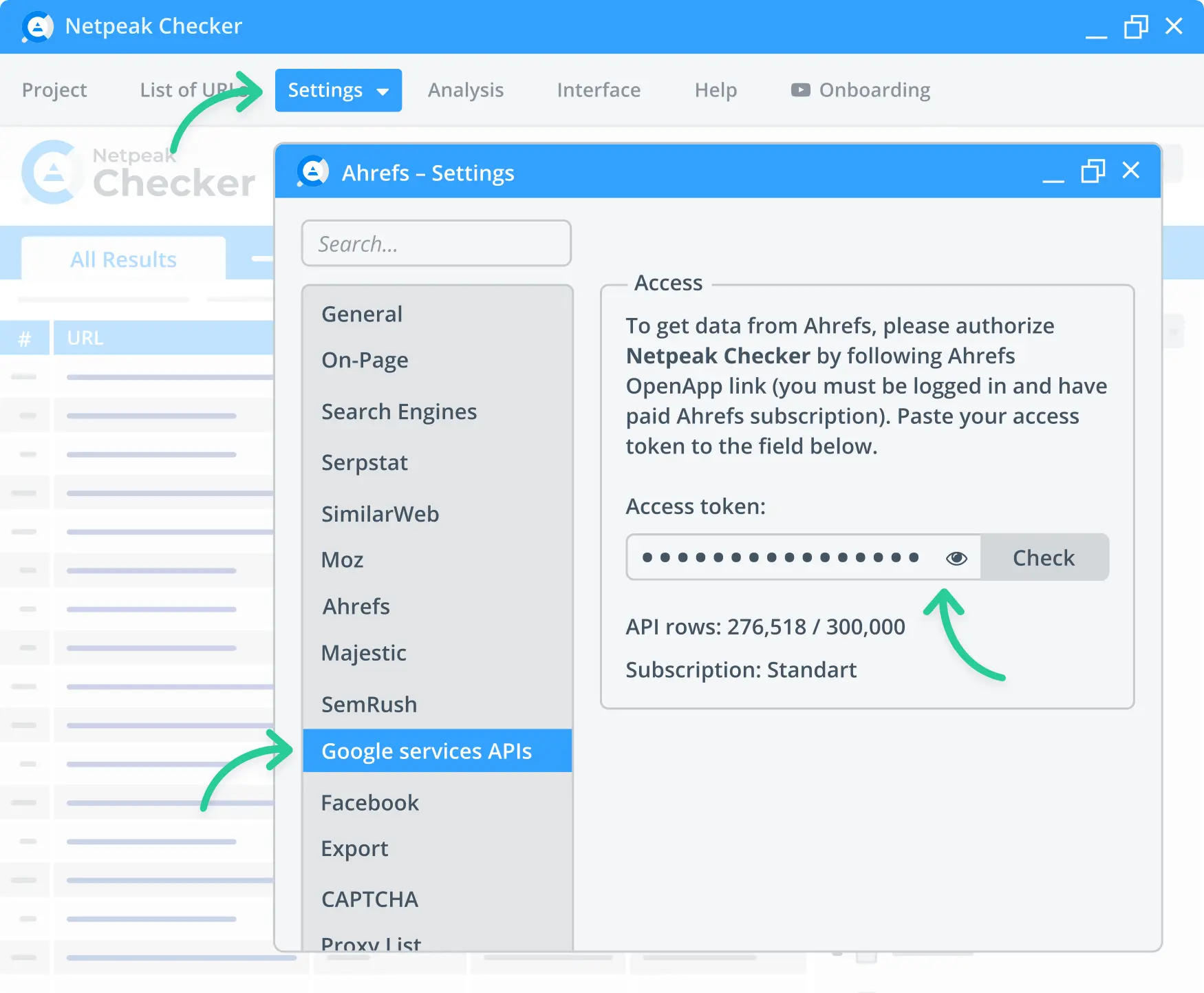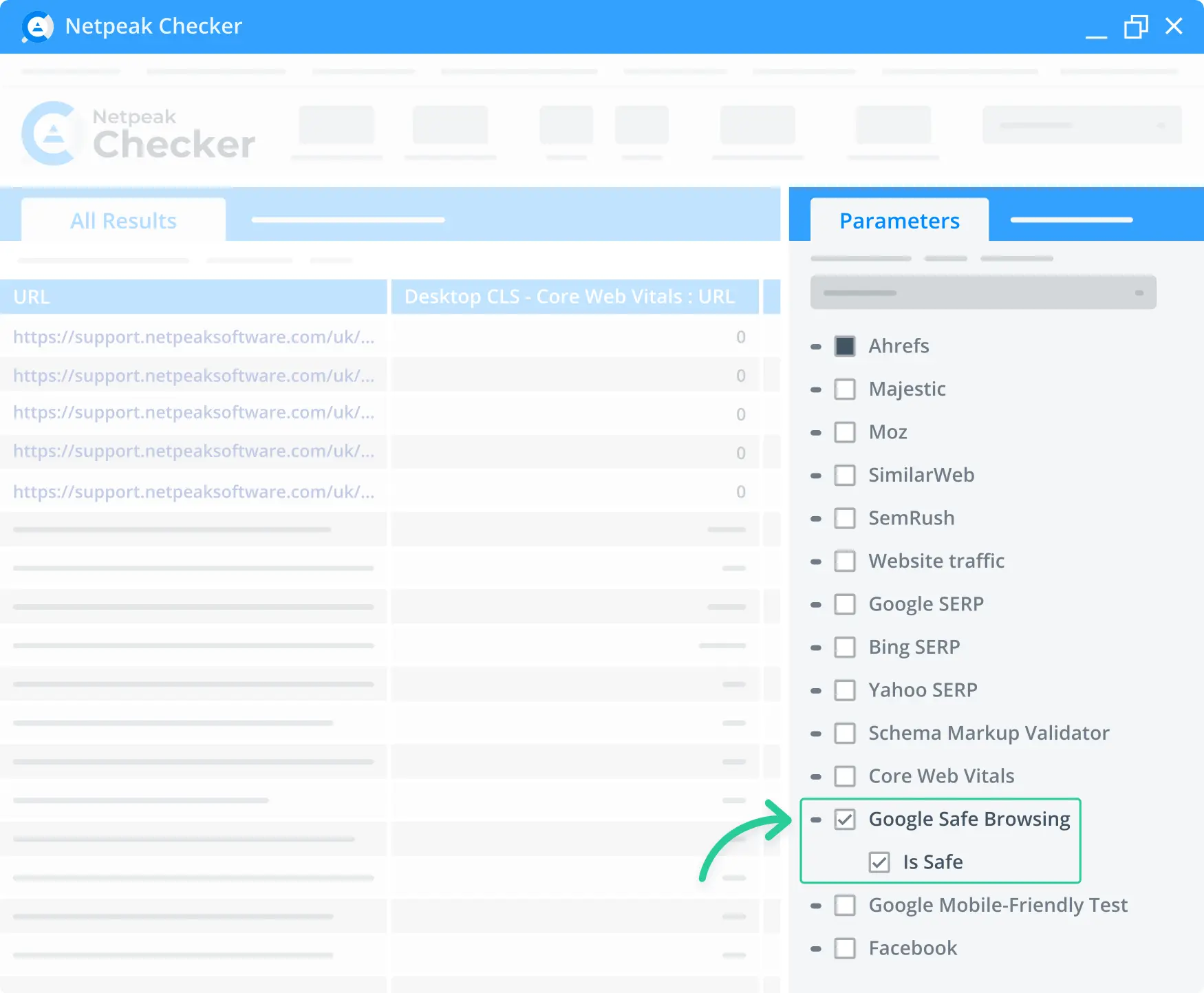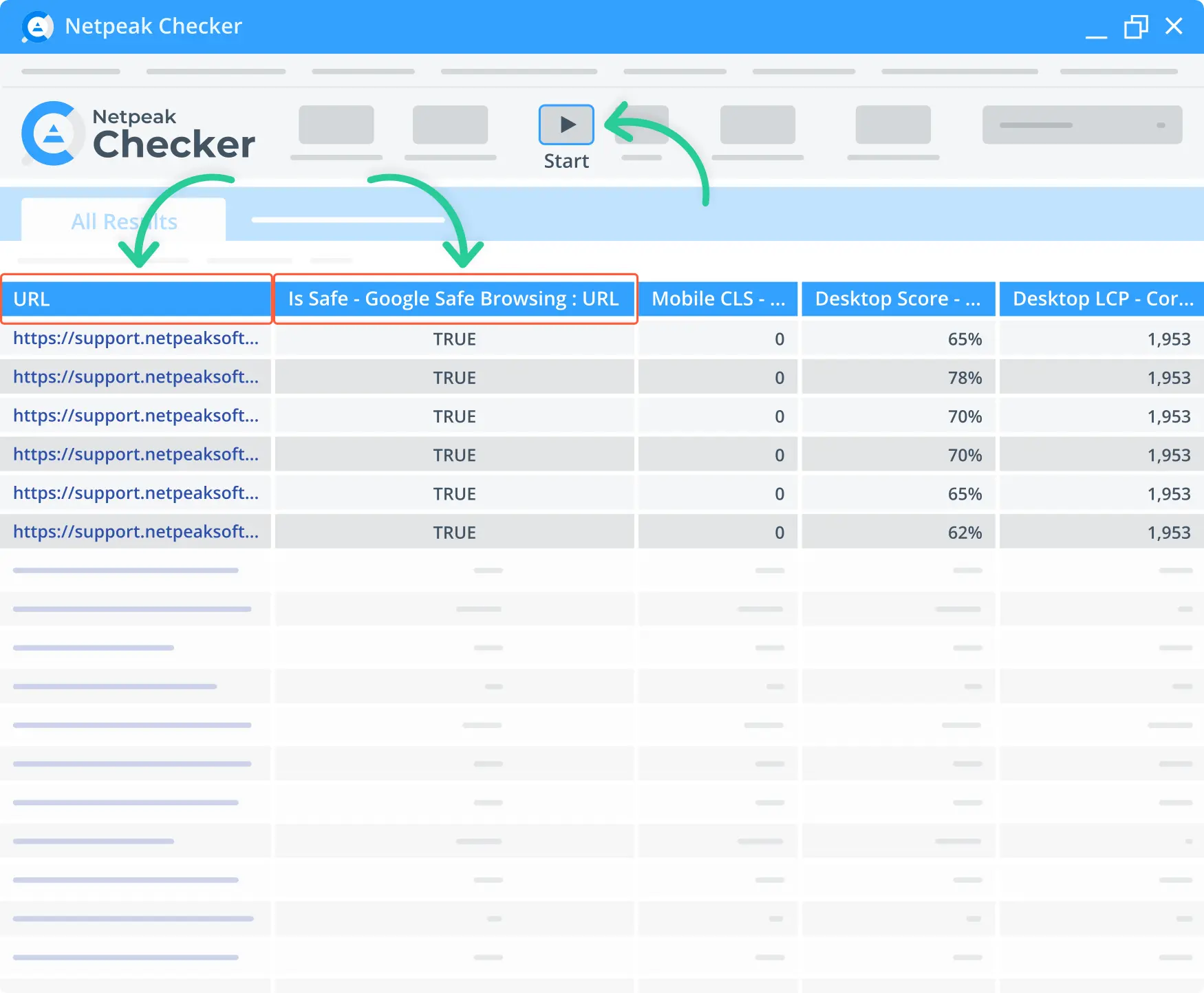 Why our clients choose Netpeak Checker
Our numerous awards and reviews speak for themselves. Learn what industry leaders and top specialists appreciate about our tools
See all reviews