Unlock Comprehensive SERP Reports with Netpeak's Google SERP Checker
Since online visibility is critical for the success of modern brands, websites must secure a top spot on search engine result pages. It particularly applies to Google, which holds most of the search market. And that's where tools like the Google SERP Checker come into play.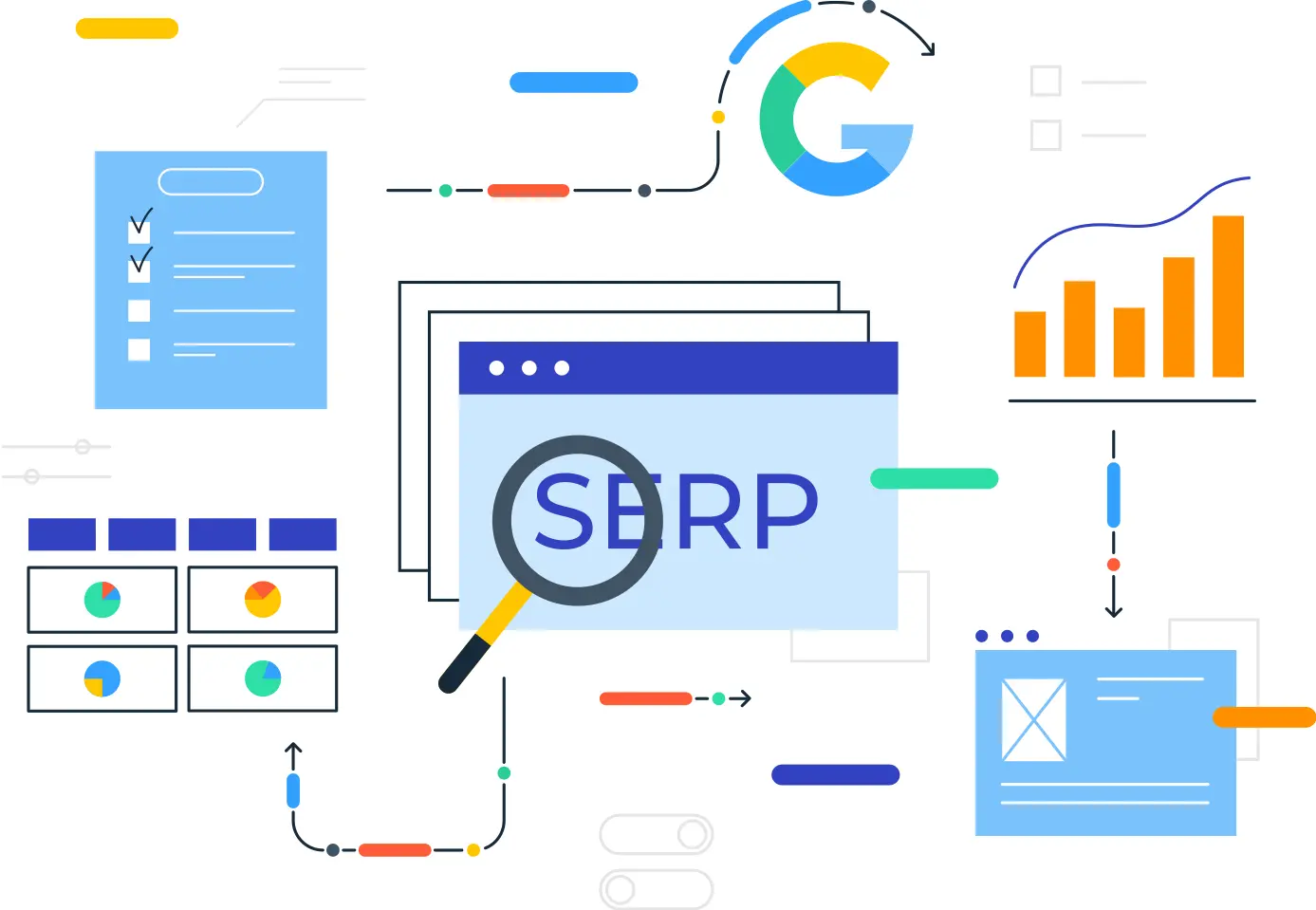 Get the Google SERP Checker
Key features of the Netpeak Google SERP Checker
Google SERP Checker is a specialized feature in the Netpeack Checker tool. It's designed to test, analyze, and report on the positioning of websites on Google's search engine results pages (SERPs). Here are some of the main benefits this feature offers.
Google SERP indexing
Indexation determines if Google has indexed a specific target URL. The Google SERP Checker assesses it through various parameters, like the root domain mode, which checks if the search engine indexes the URL's primary domain. Searches using "site:[Root Domain]," "site:[Host]," or "site:[URL]" guide this determination. The tool performs a secondary search without the "site:" prefix if these don't return results. Similarly, when evaluating host or URL modes, the Checker examines if Google indexes the host or the specific URL. The search methods remain consistent, with a fallback check for missing initial results.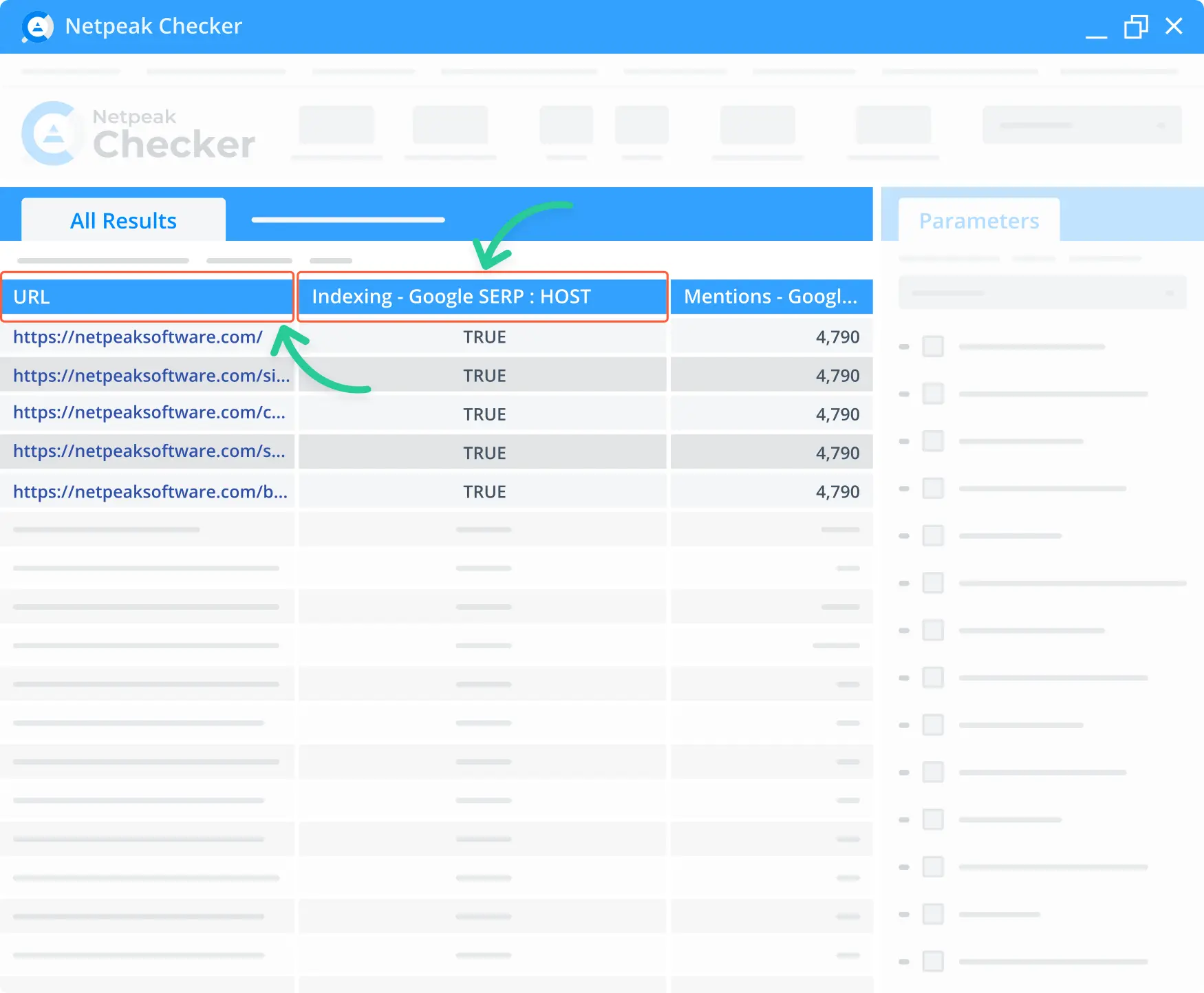 Google SERP cached info
The Google SERP Checker identifies if Google has cached a specific target URL. A page's cache status may be invaluable for several reasons. It indicates how frequently Google revisits a site to troubleshoot display discrepancies. It also provides insights into the page's SEO recognition. Our Google SERP Checker makes it easy for web admins and SEO experts to see if Google has cached their pages.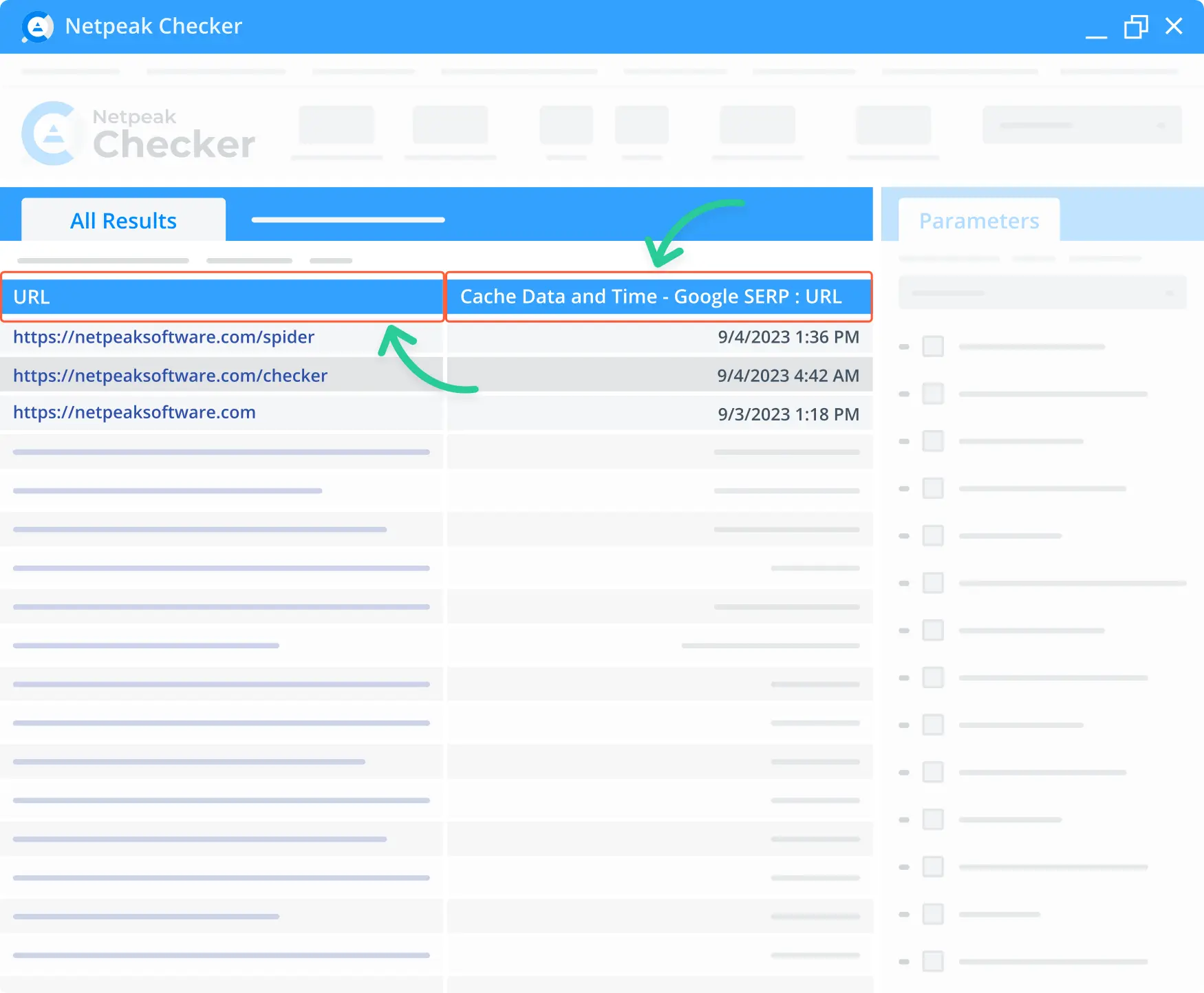 Sitelinks
The Netpeak Google SERP Checker also checks the sitelinks. They provide shortcuts to significant website sections, such as the "About Us" or "Products" pages. The presence and nature of these sitelinks offer valuable insights into a website's structure.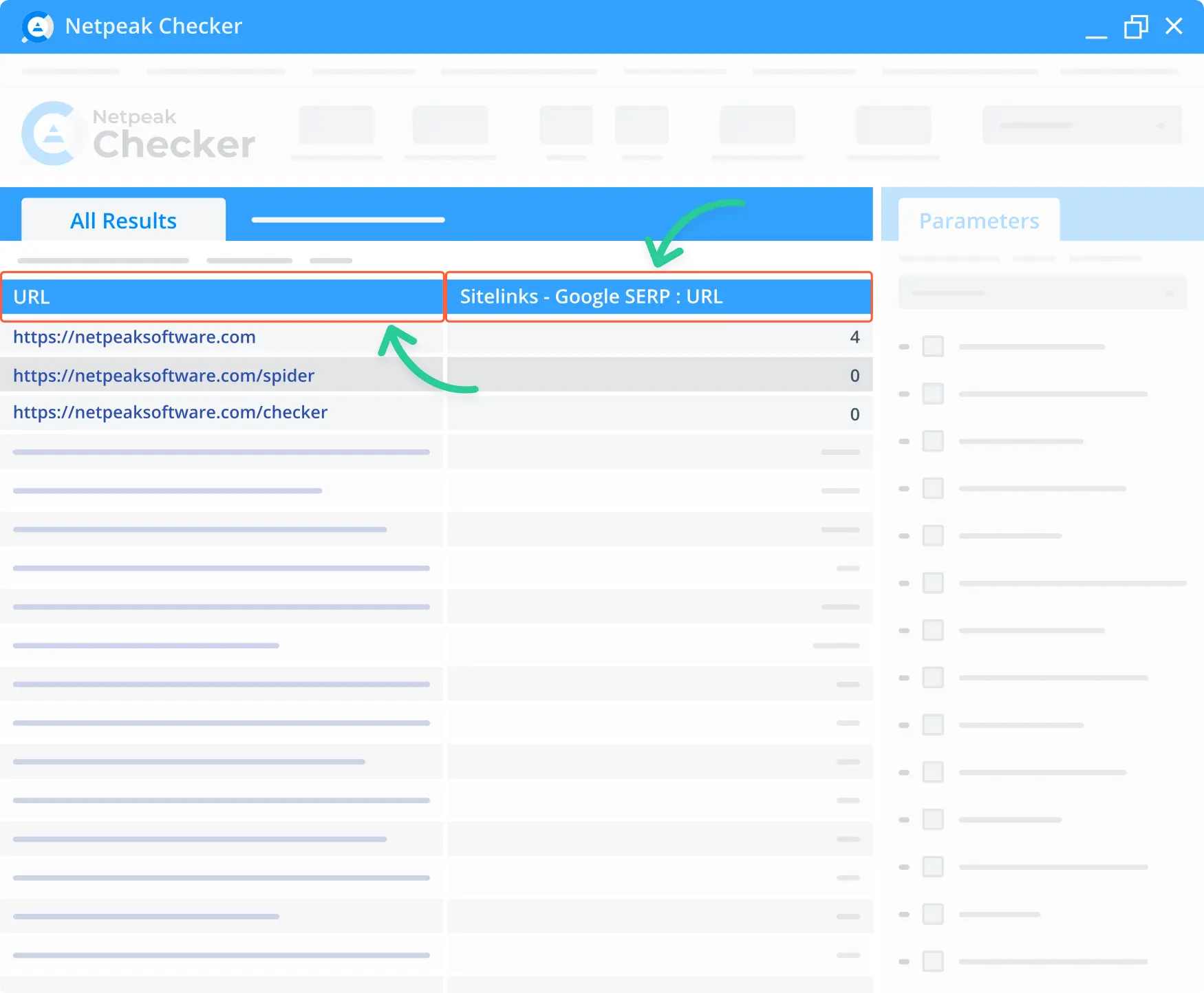 Date and time of Google SERP cache.
This URL parameter contains data regarding caching by Google. "Cache" shows if Google cached the target URL. "Cache Data and Time" tells when Google last cached the URL. Finally, "Cached URL" links to Google's cached version of the current URL.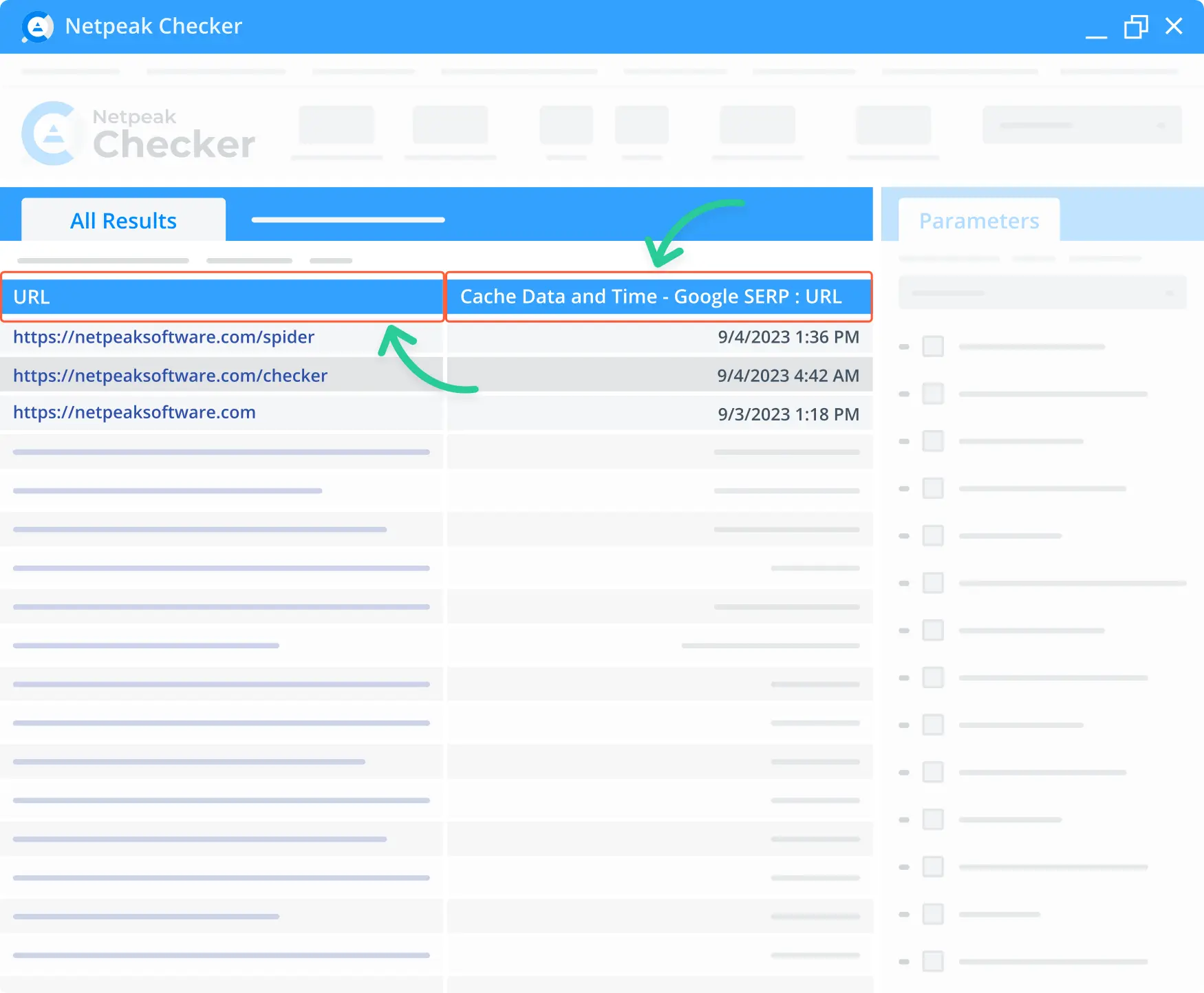 Title and description on the Google SERP
"Title" and "Description" are URL parameters. "Title" is what Google SERP shows for the target. Meanwhile, "Description" is how Google SERP describes the target.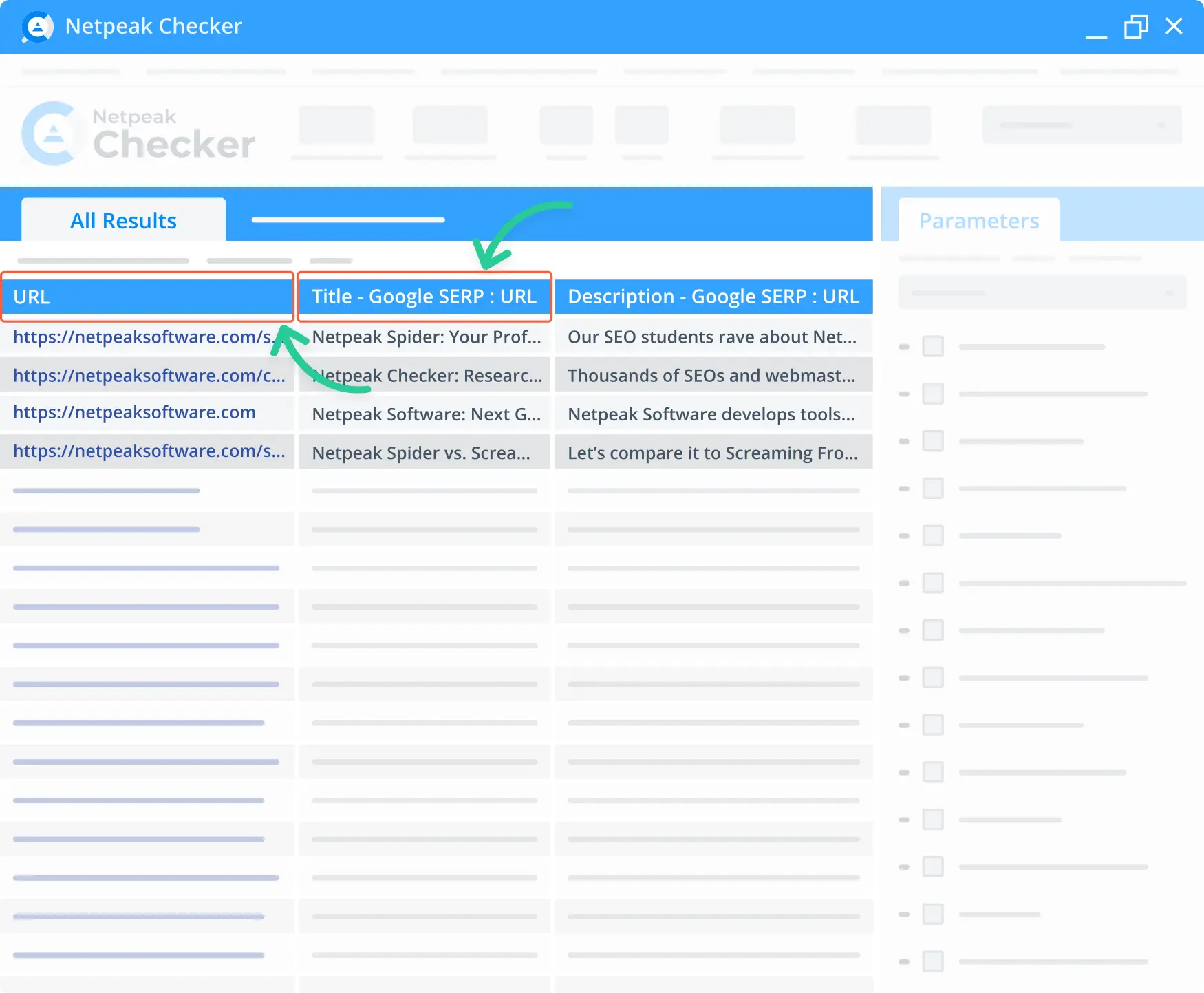 Site compromised status
The Netpeak Google SERP Checker spots the "This site may be hacked" warning from Google. This alert warns users of possible website risks. Using Netpeak, site owners can see if their site has this warning. Therefore, they can fix issues quickly, keeping their site safe and trusted.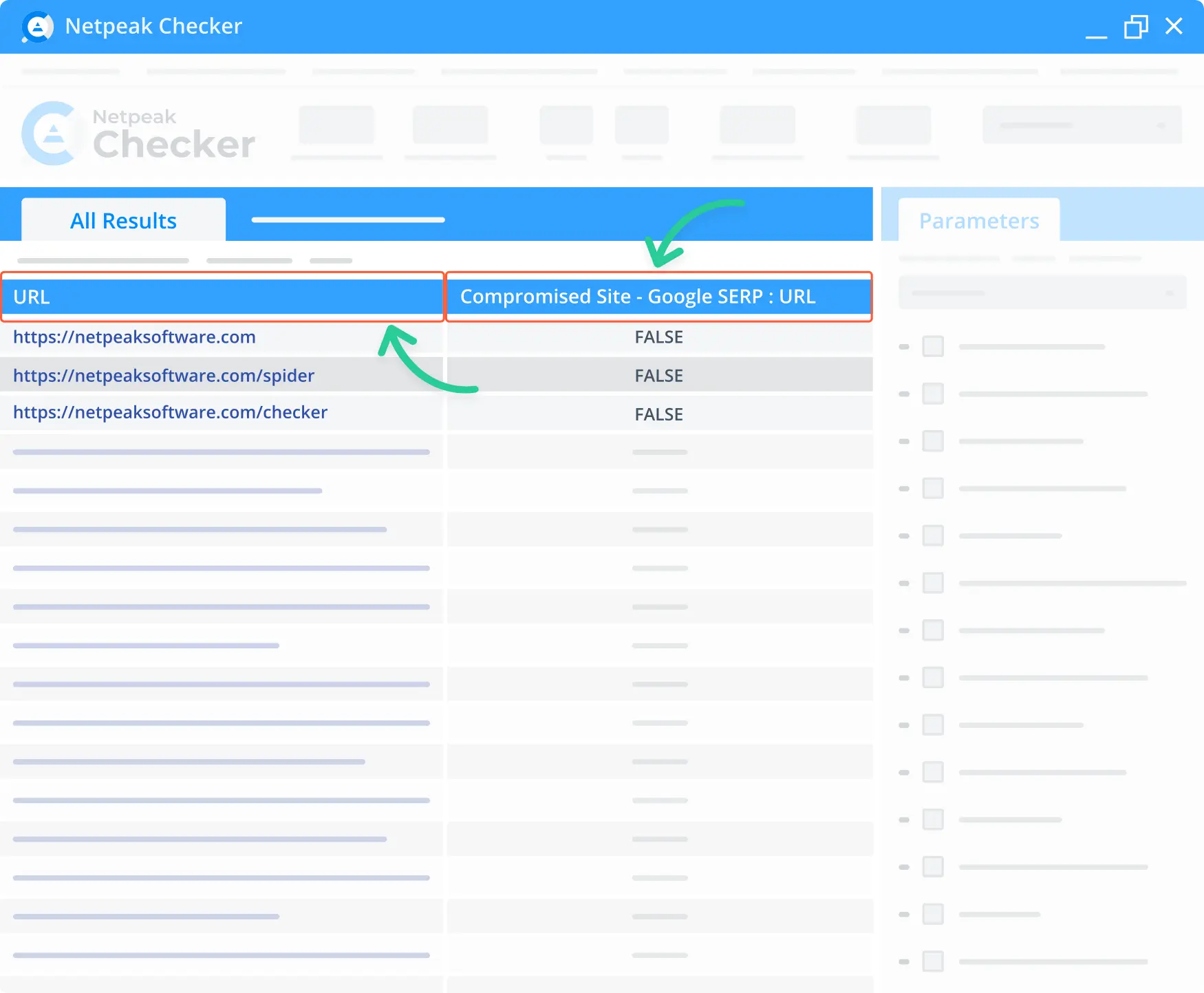 Ready to get detailed SERP reports with Netpeak's Google SERP Checker?
Want to stay ahead in the digital landscape? Use the Netpeak Google SERP Checker to ensure your website shines in Google search results. Don't miss out on critical insights. Try it today!
Save up to 20%. Cancel anytime.
How to use Google SERP Checker feature
1.

Open Netpeak Checker and add necessary pages for SERPs analysis

You can add this information manually or upload it from a file. Alternatively, download it from a sitemap or paste it from a clipboard.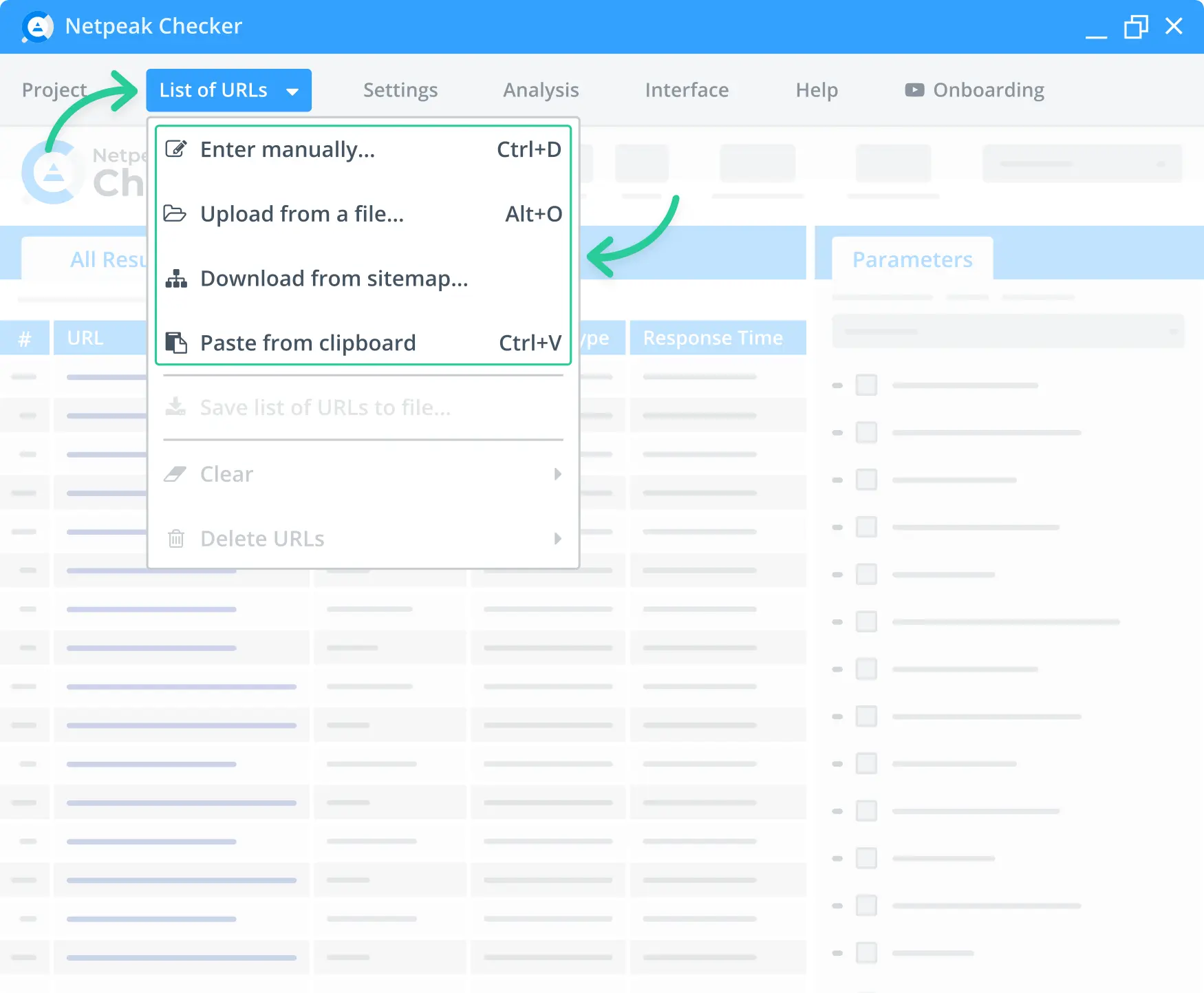 2.

Add Google services APIs

Then, go to the "settings" section and click "Google Services APIs". Follow the instructions on the page and paste your API key into the appropriate field.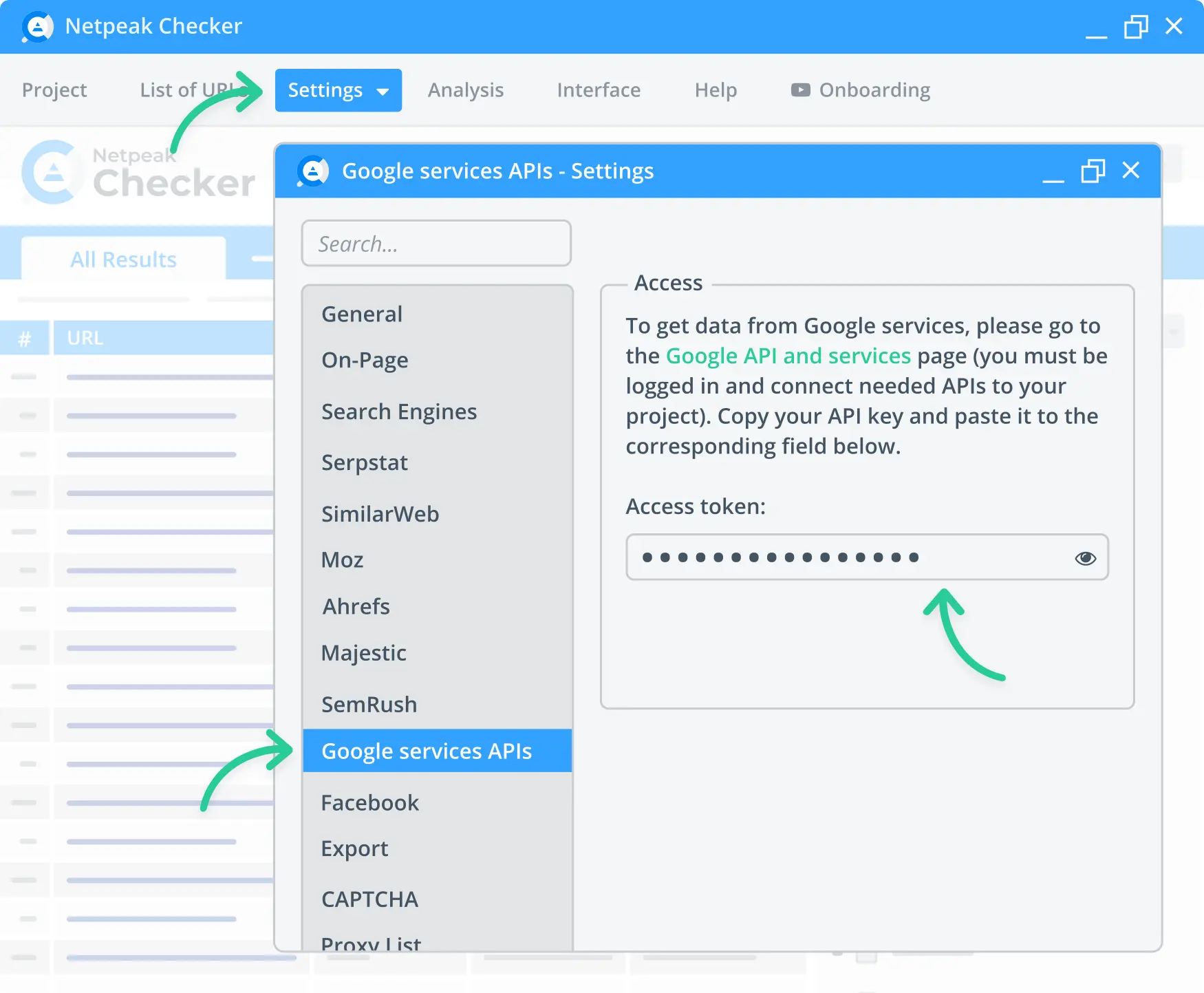 3.

Choose parameters for Google SERP check

Select the parameters you want to analyze from the list of available options. Also, you can analyze them at once to get the most complete result.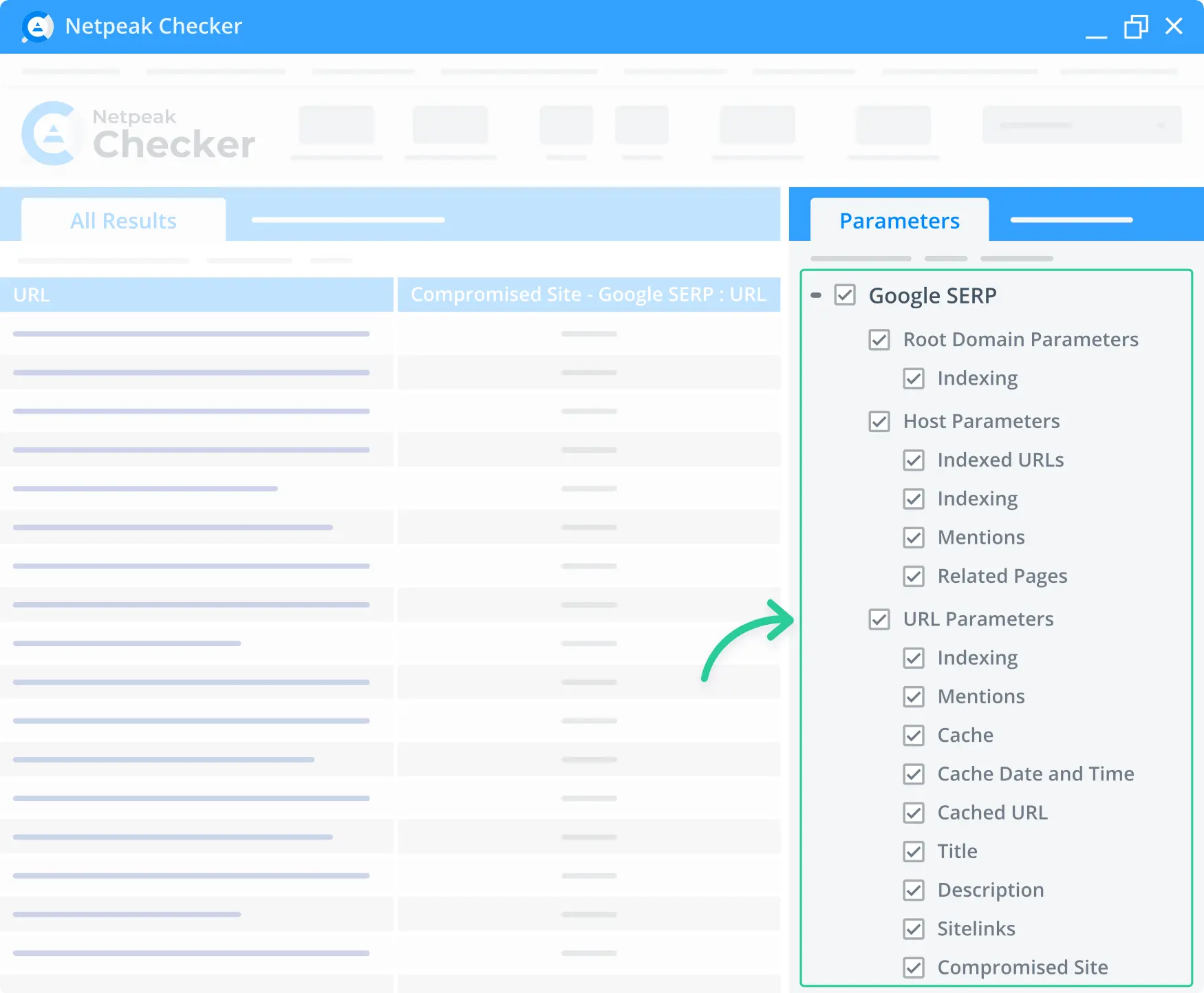 4.

Start scanning and get the necessary data

Click the "Start" button to run the system. You will see the analysis results on the main screen according to the parameters you selected in the previous paragraph.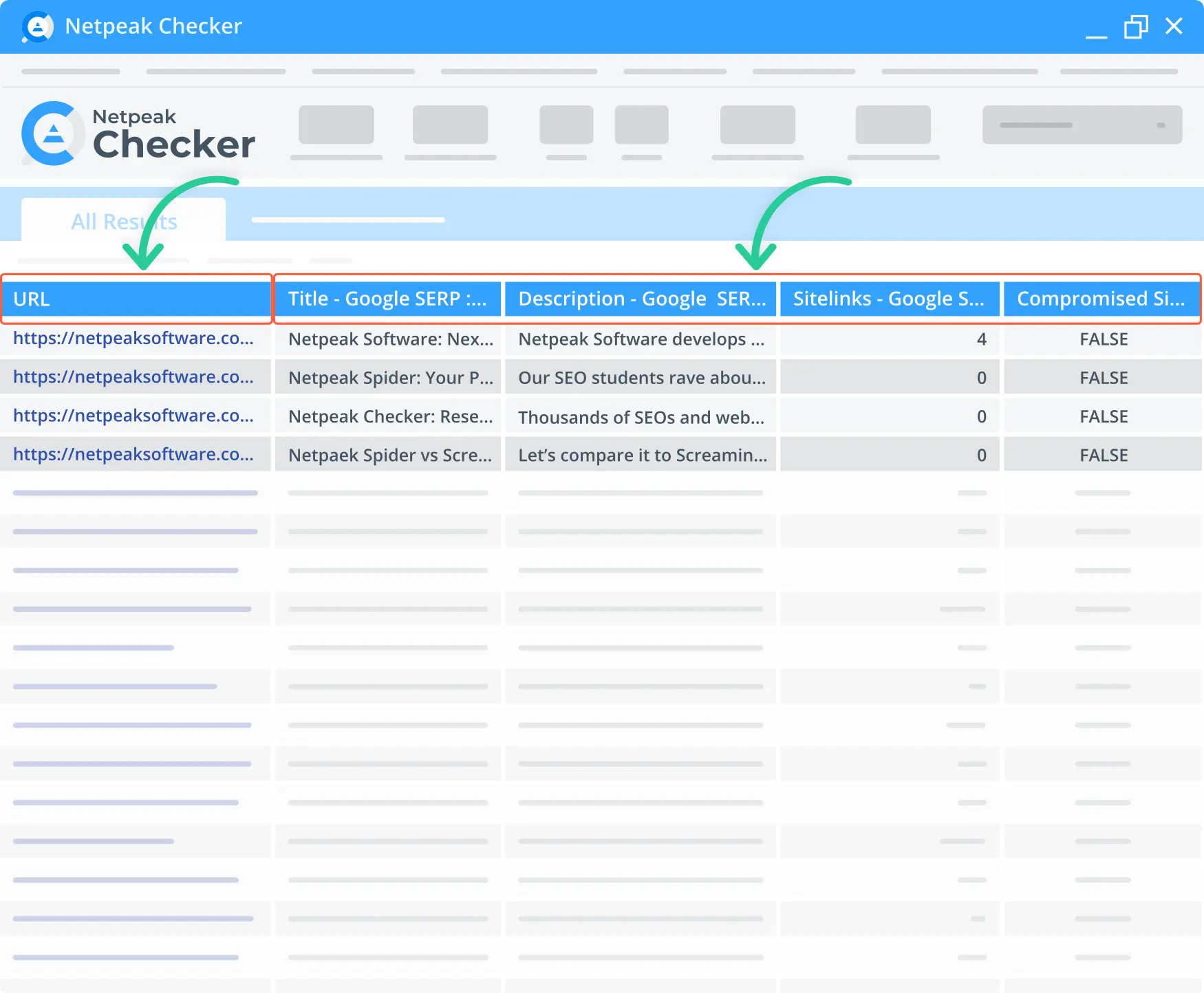 5.

Export SERP analyzer report

When moving spreadsheets from the software to your device, you have two file format options: XLSX: This is the usual format for Microsoft Excel. It lets you pick cells and describe parameters as you see in the Netpeak Checker results table. CSV: This is a text format for displaying data in tables. If you're on the Pro plan, you can send reports straight to your Google Drive in the Google Tables format.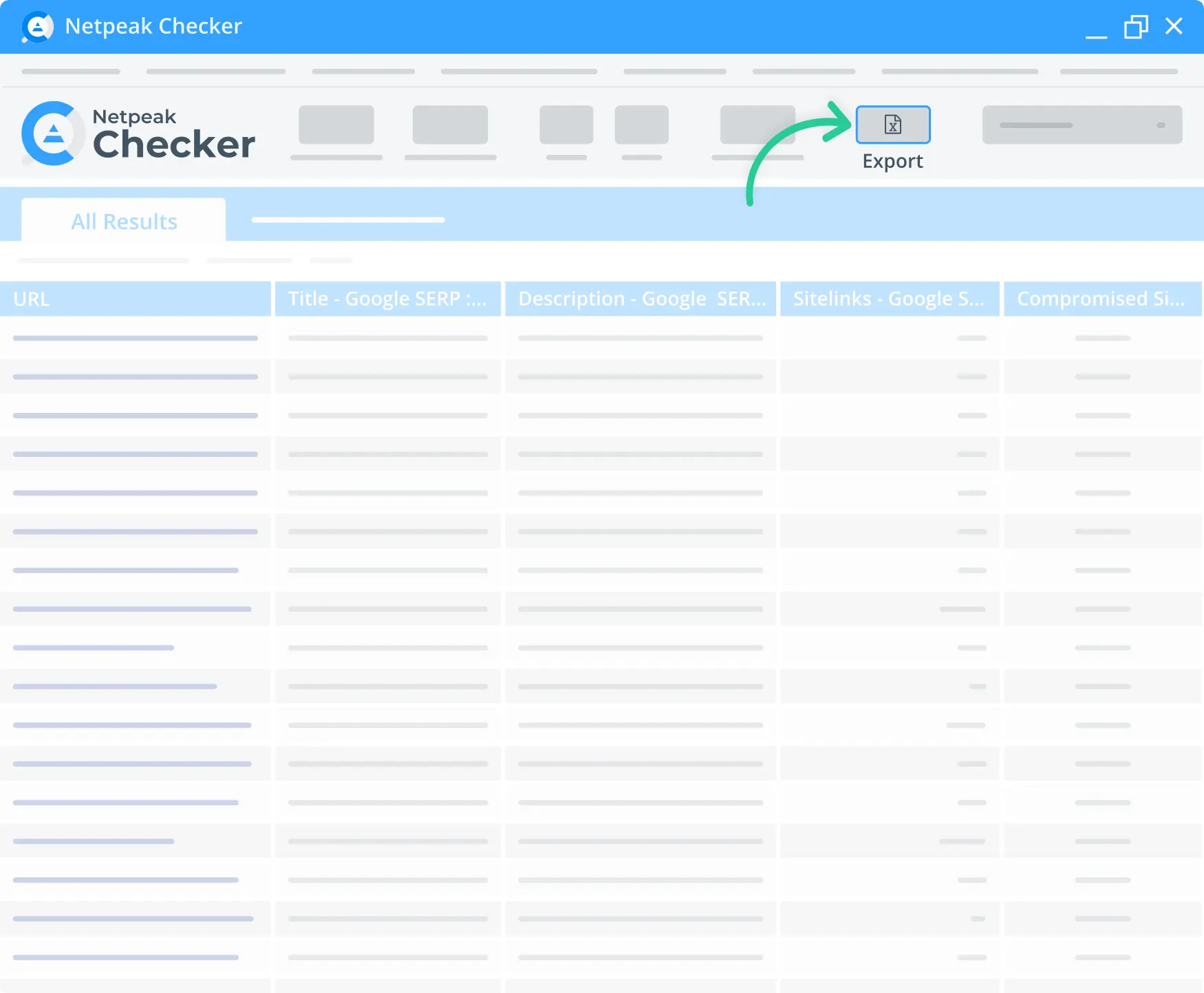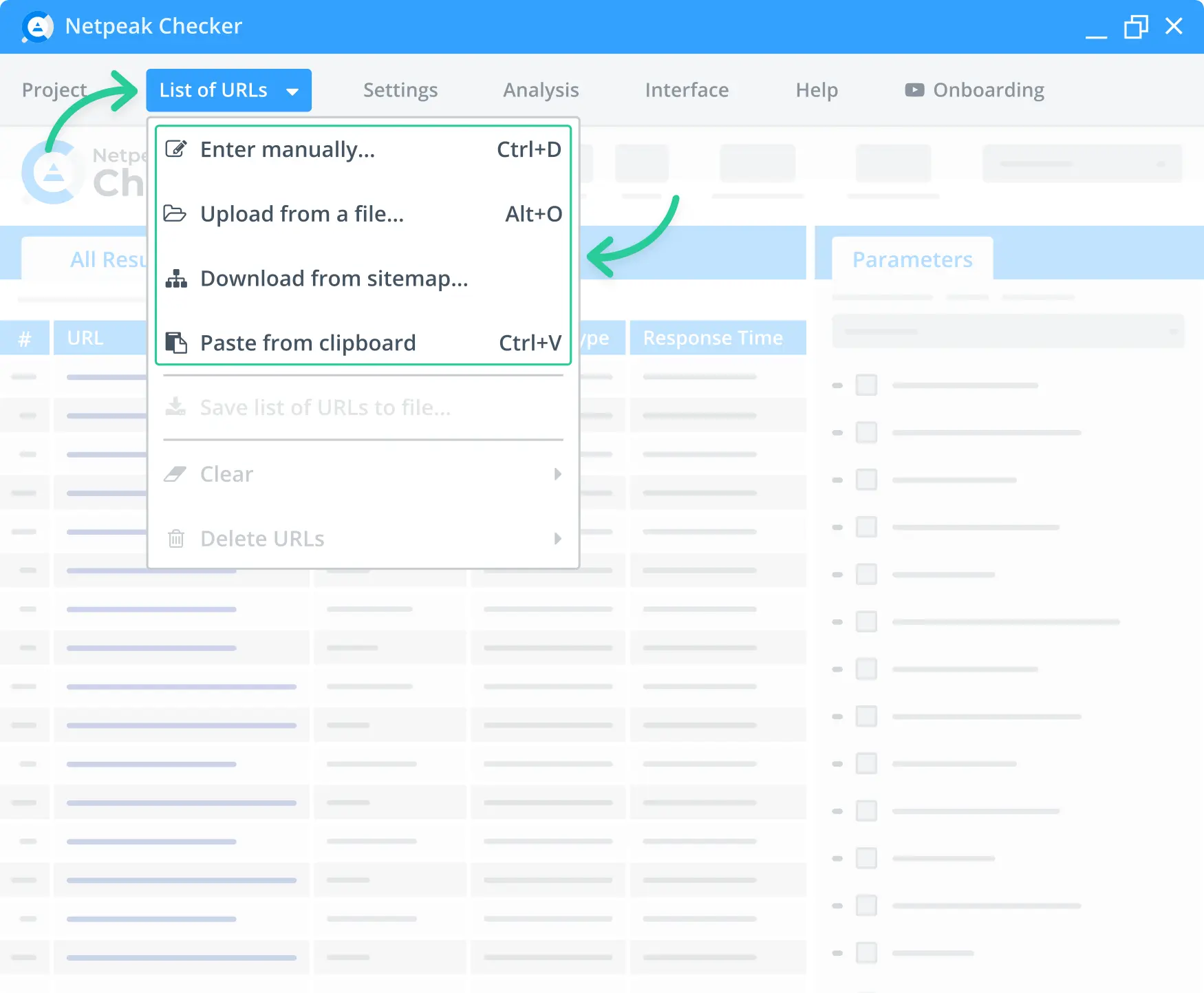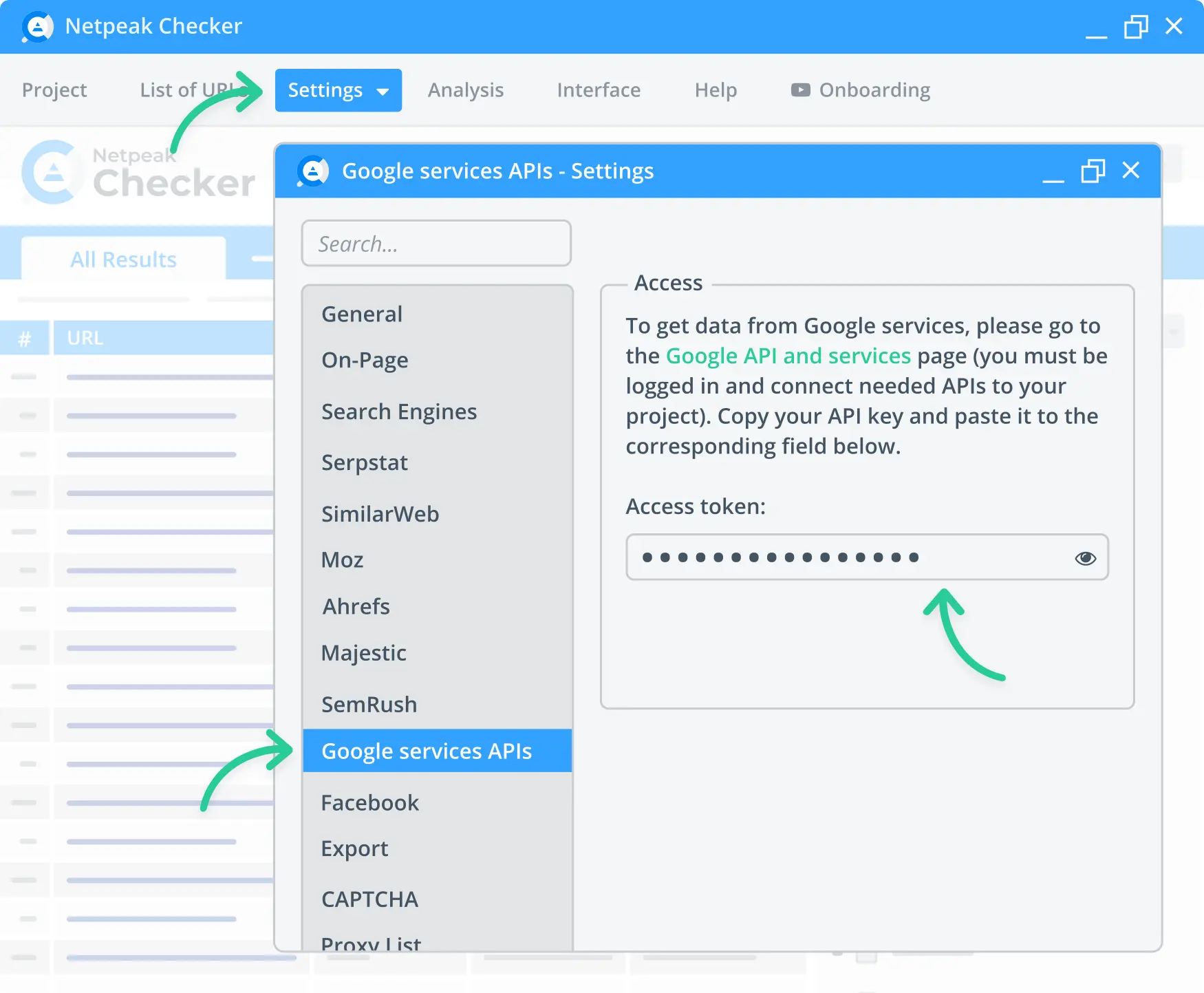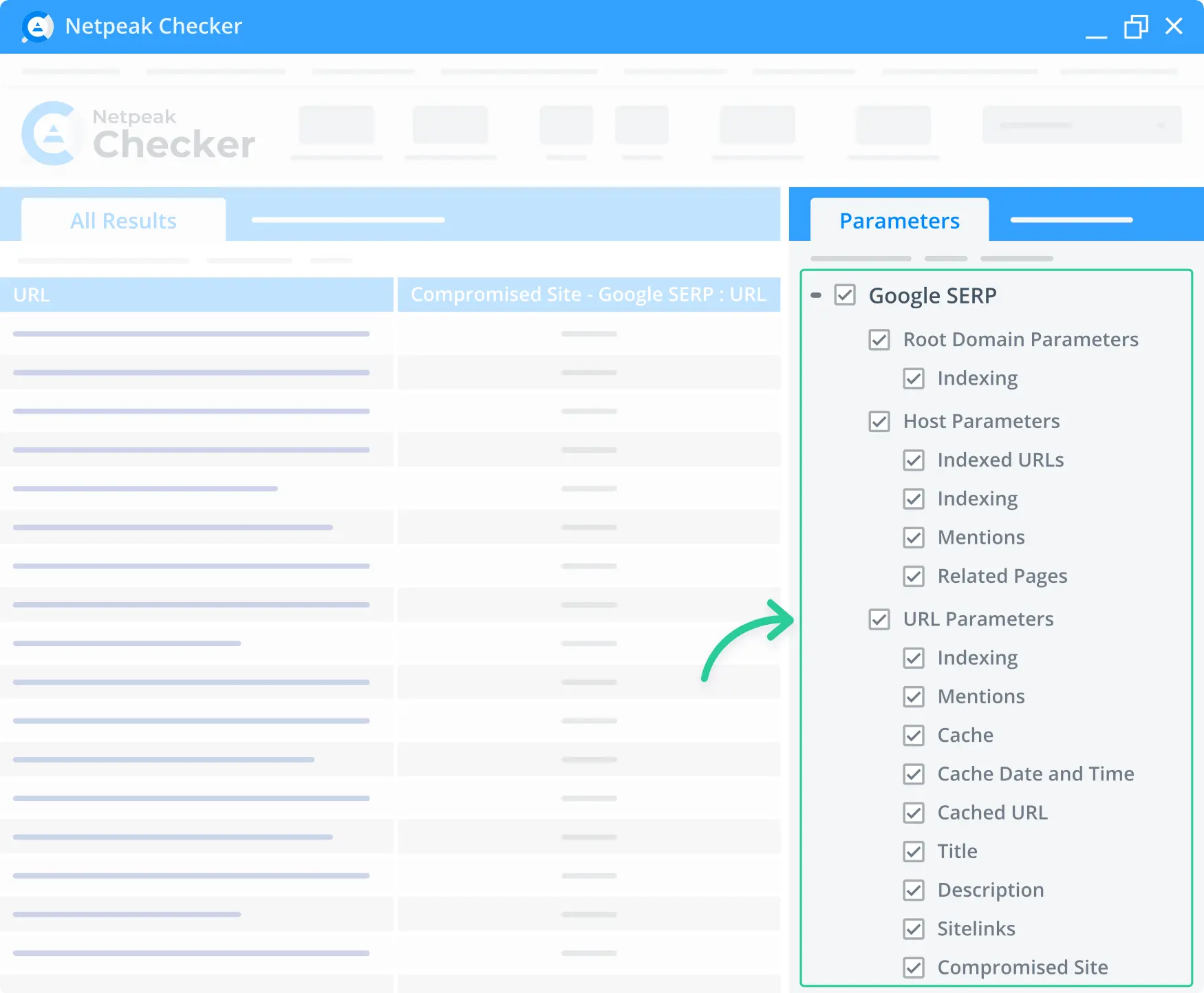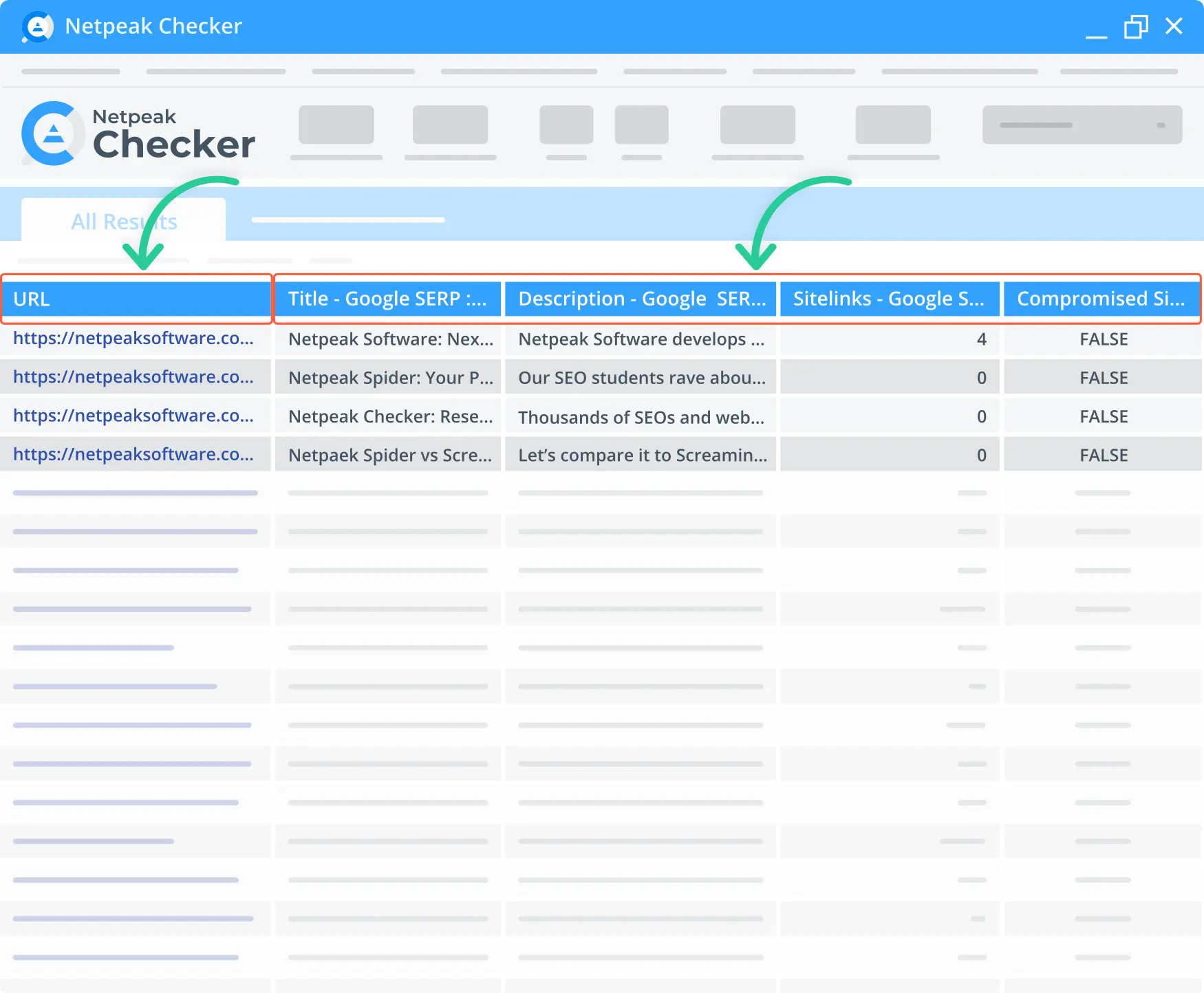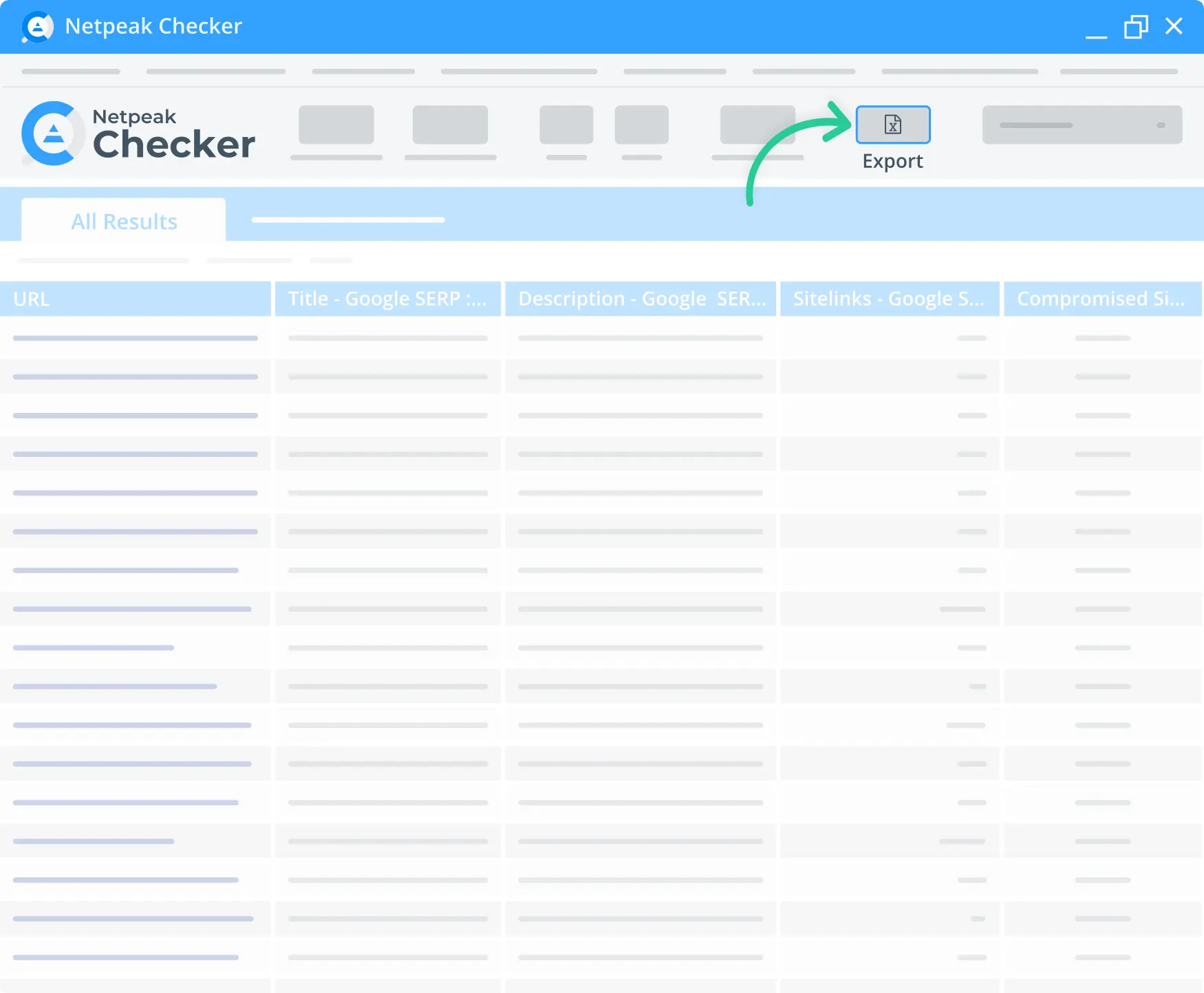 Why our clients choose Netpeak Checker
Our numerous awards and reviews speak for themselves. Learn what industry leaders and top specialists appreciate about our tools
See all reviews