A Power of Referring Domains Checker: Boost Your Website with Netpeak Checker
Let search engines notice your website's high-quality backlinks! Analyze your current referring domains' trustworthiness. Run your web pages through different Netpeak Checker metrics and benefit your SEO. Read along for more details.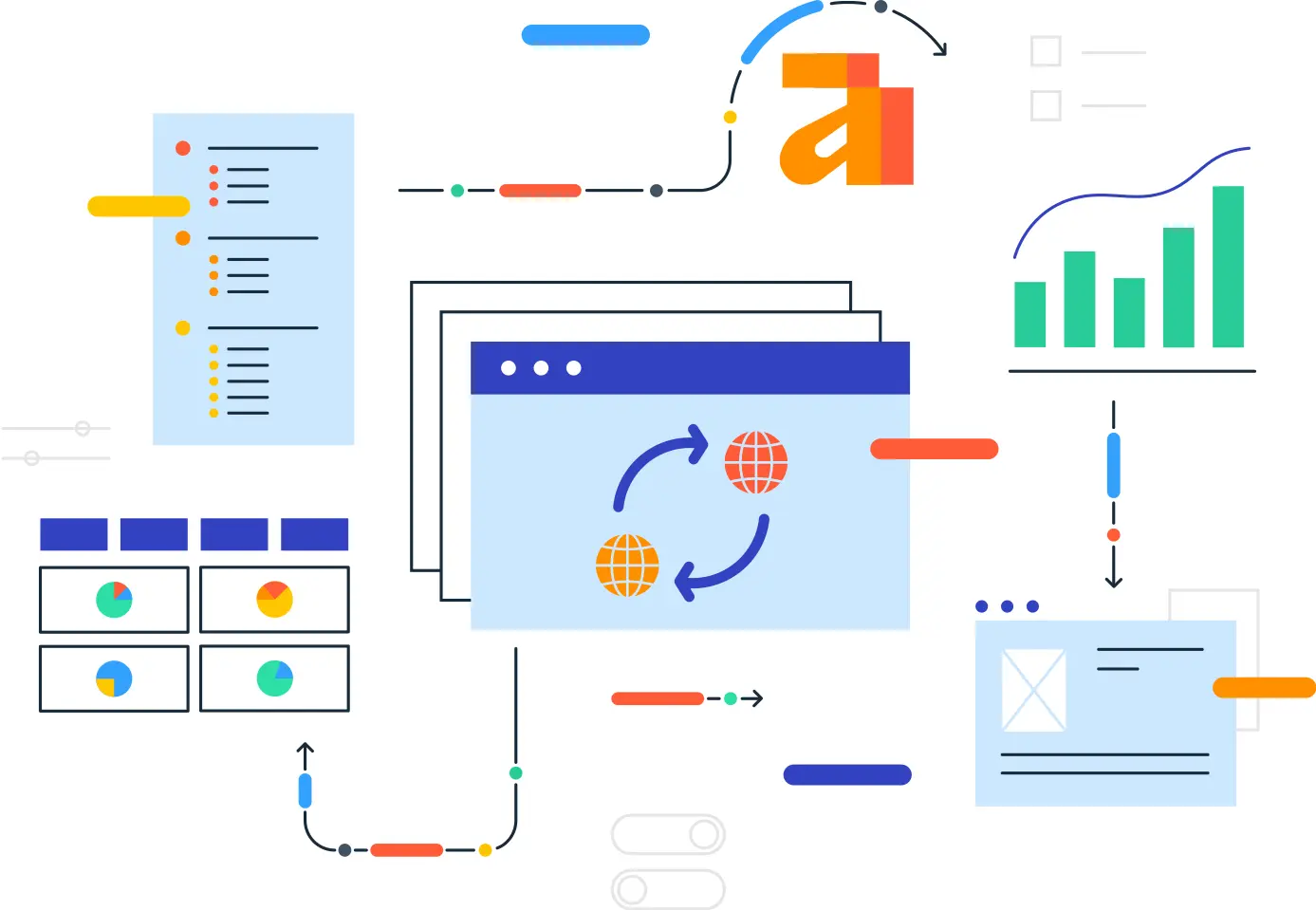 Get the Referring Domains Checker
Get the Referring Domains Data
Checking Referring Domains with Netpeak Checker: Key Features
Netpeak Checker provides numerous metrics to streamline referring domains analysis. Keep track of your website's referring backlinks with Majestic and Ahrefs SEO web tools. Choose extra criteria for the top-check of the sites!
Ahrefs Referring Domains
Find out the number of domains containing at least one backlink to the uploaded website. Use the database examined according to Ahrefs.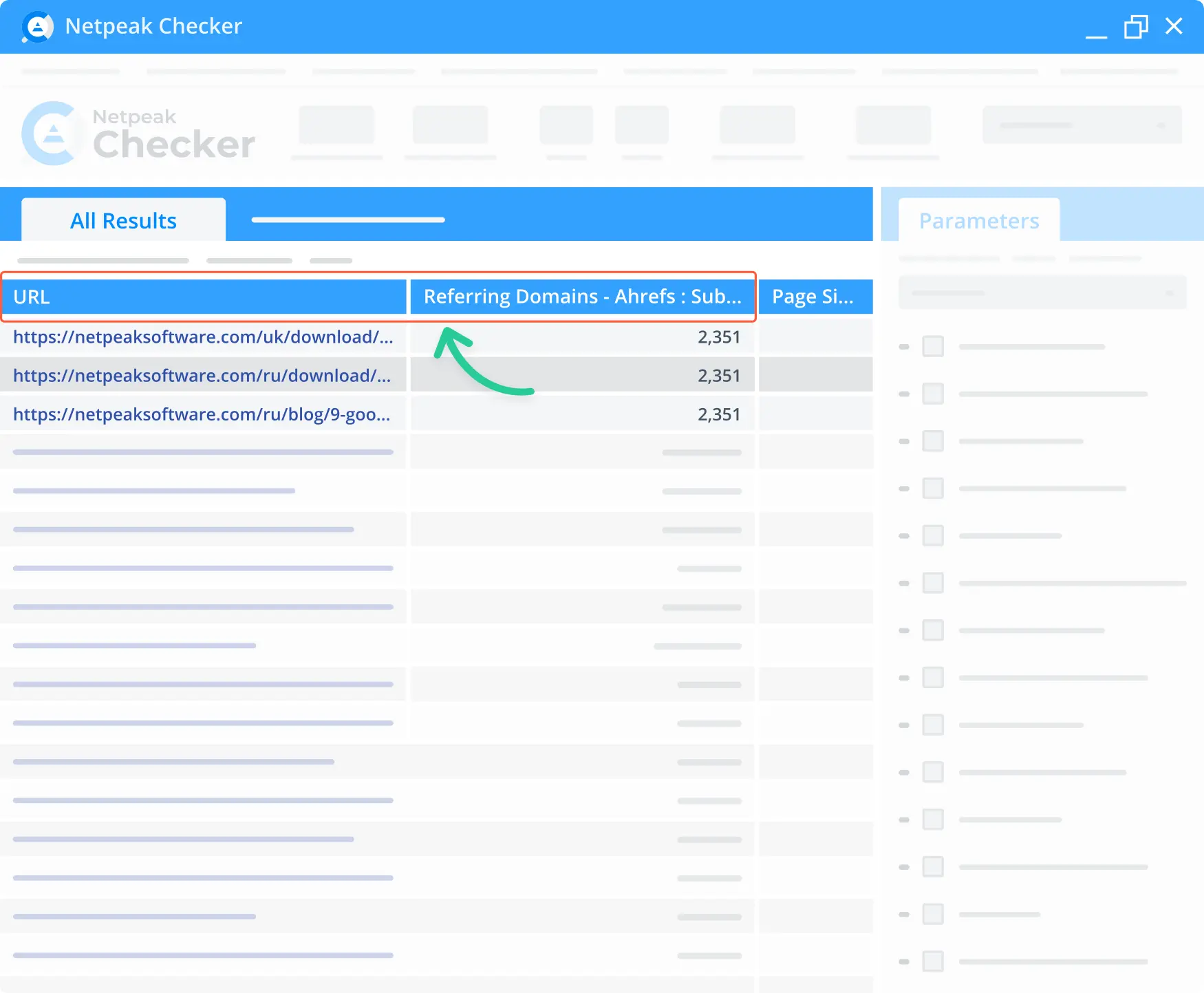 Majestic Referring Domains on IP
The tool lists all domains hosted at the IP address of the uploaded link domain as referring domains. It reliest on the Majestic Root Domain Resource.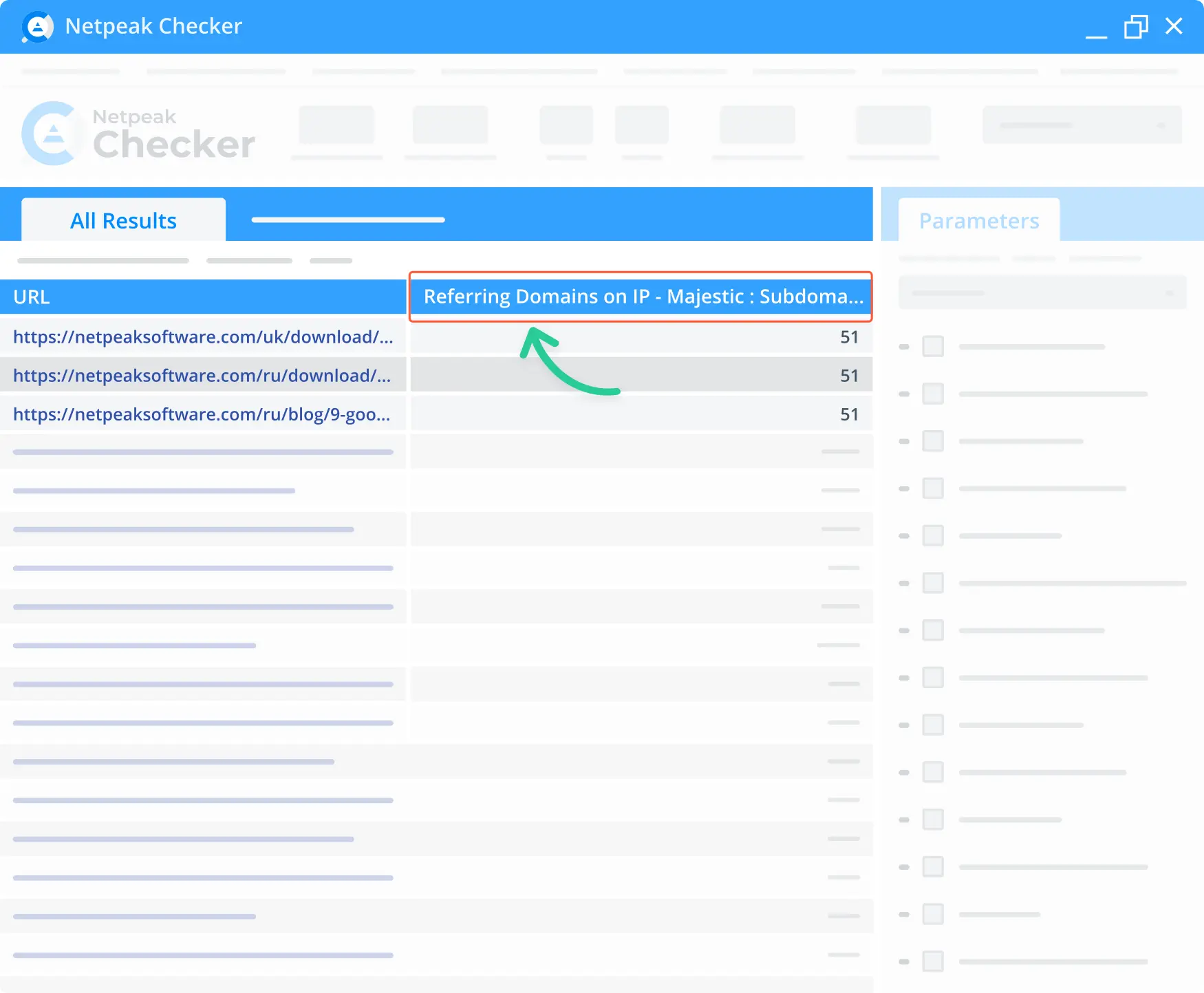 Majestic Referring Domains on Subnet
This feature indicates the number of referring domains linking to all Subnet domains of the target root domain, according to Majestic. It's based on the Root Domain parameter mode.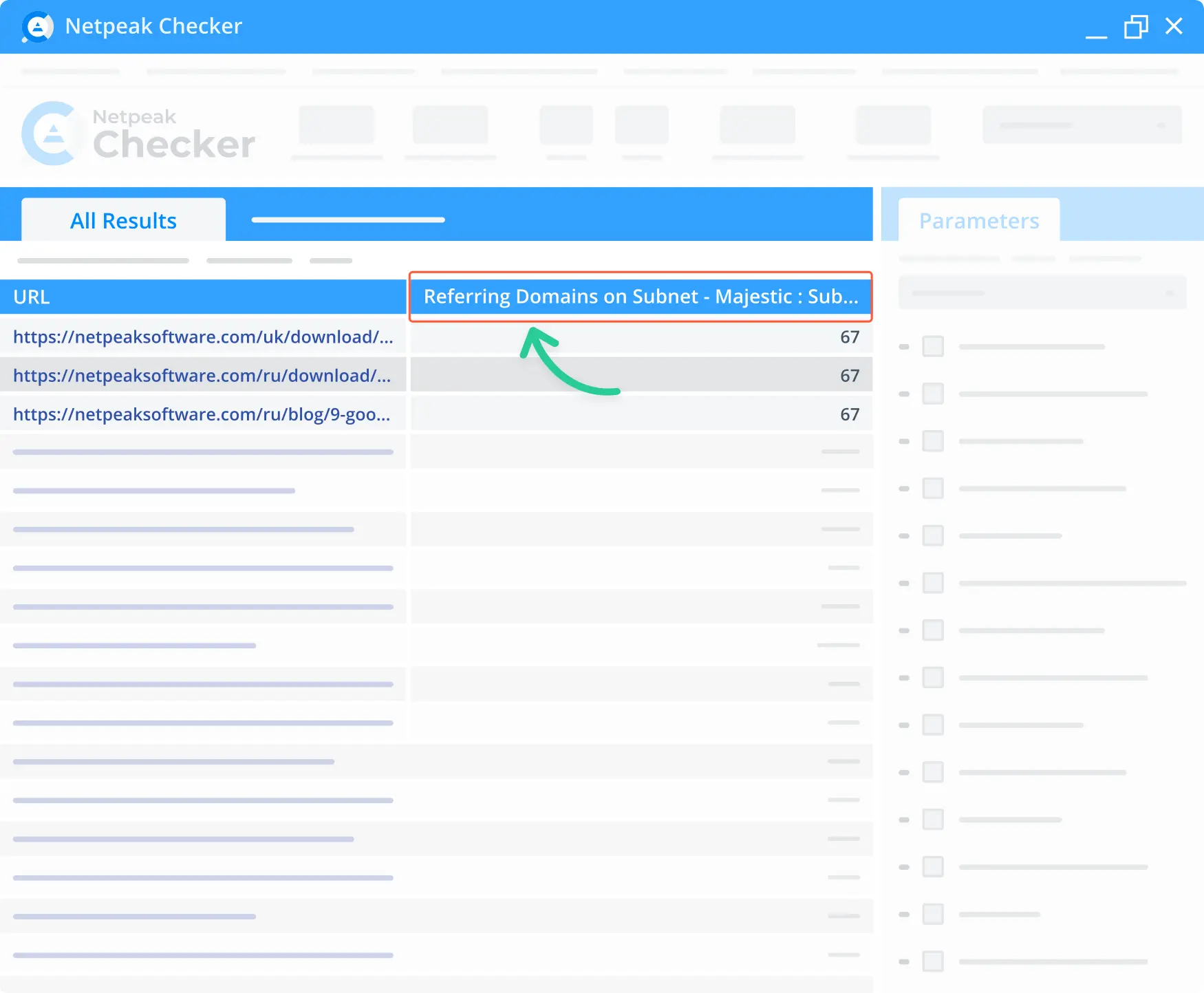 Majestic Edu Referring Domains
This indicator displays the number of educational domains that include at least one link pointing to the selected web page, according to Majestic.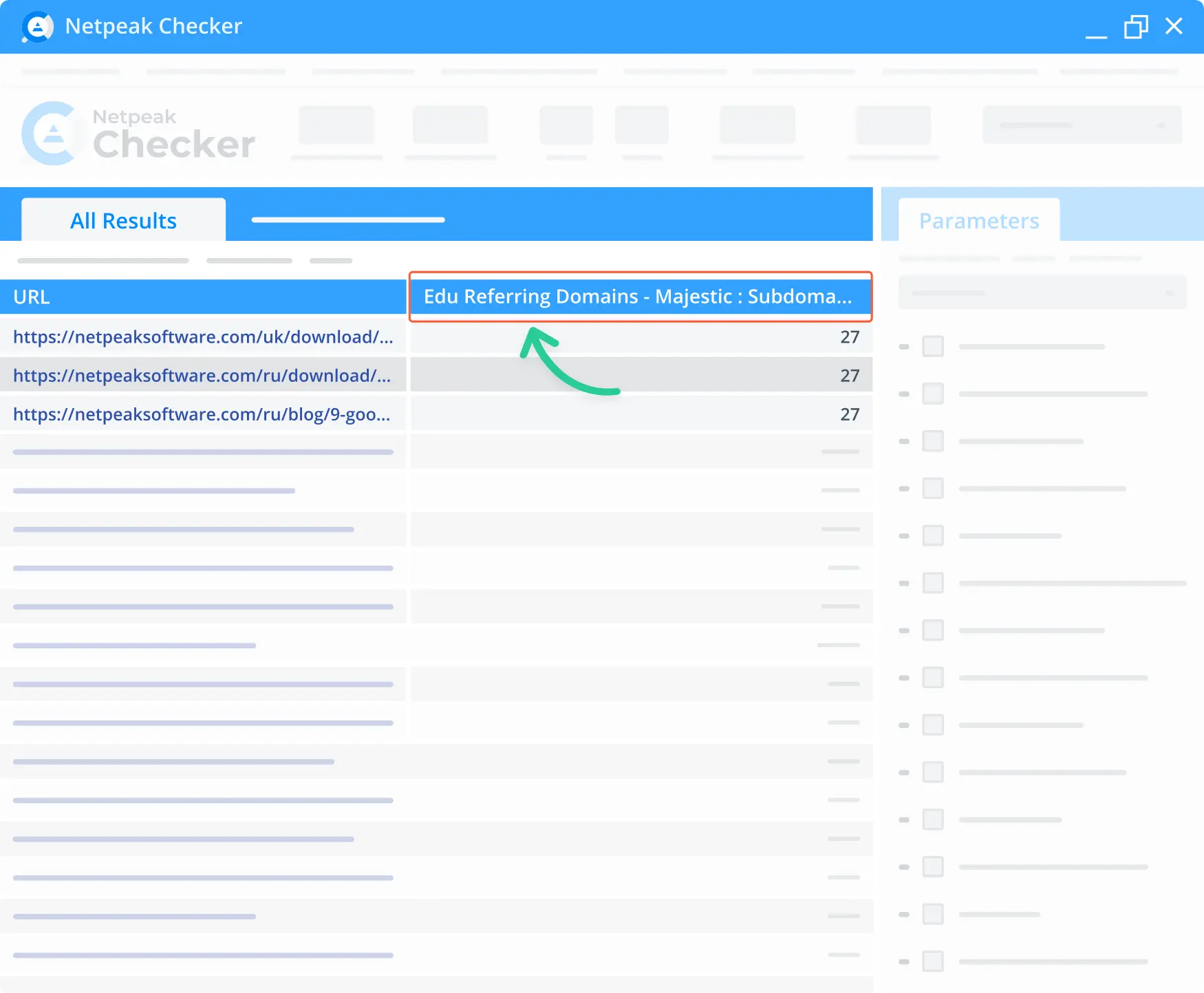 Majestic Gov Referring Domains
Another Majestic component reveals the number of governmental domains with at least one link referring to the required website.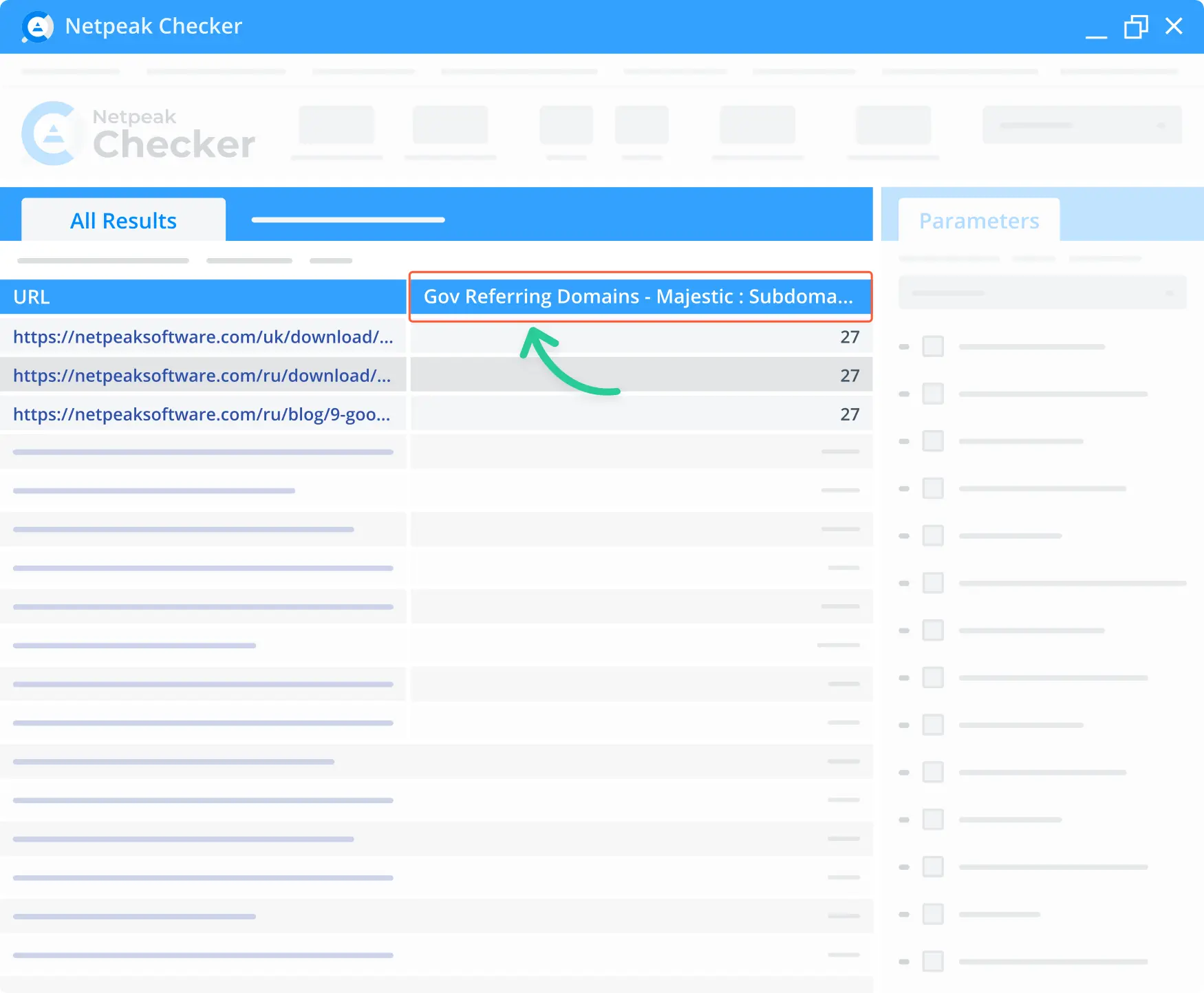 On-Page Parameters for deeper check
Netpeak Checker also offers On-page parameters for different website components. Analyze Title and Description length, Target redirect links, Headings content, and more.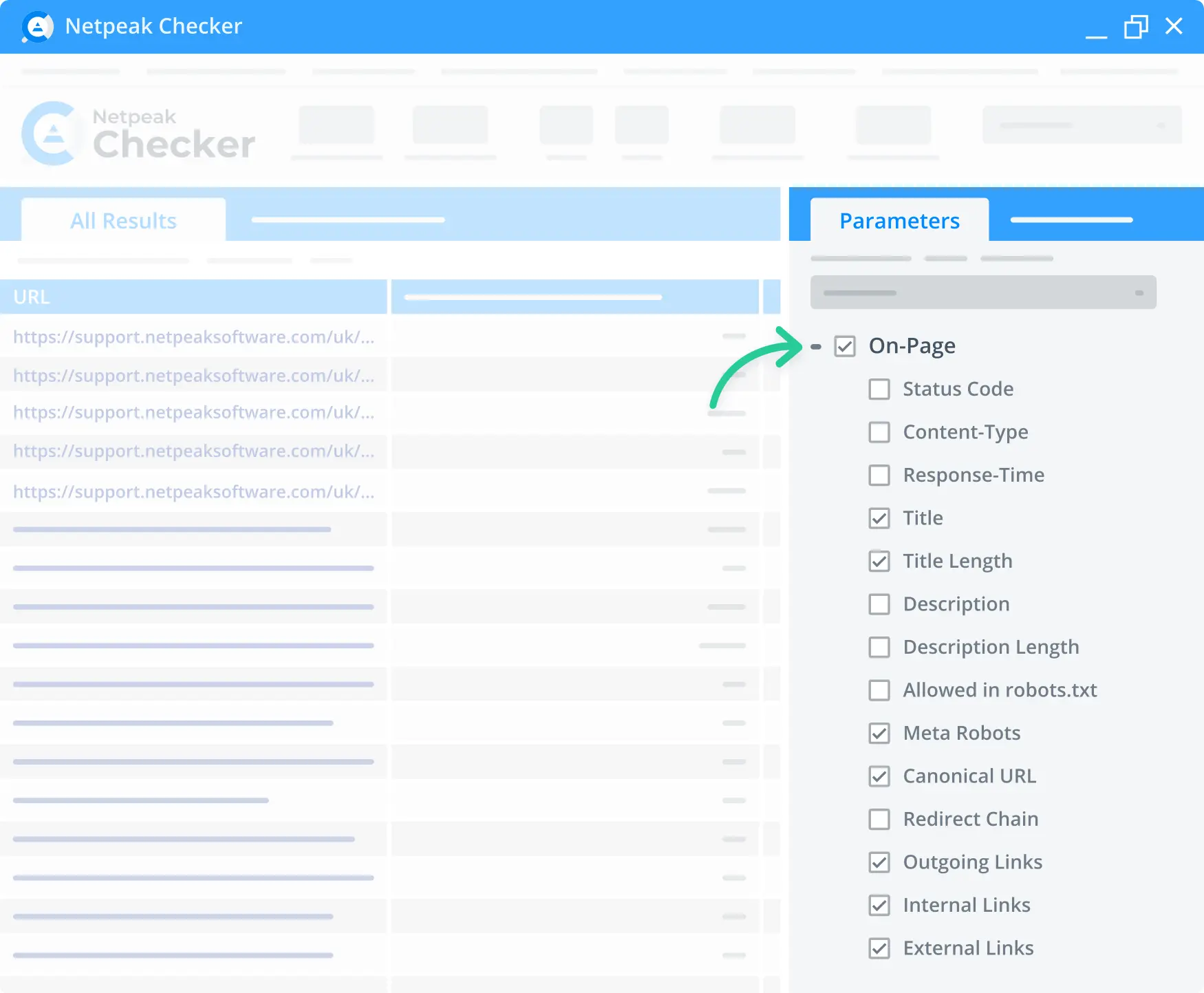 Other website data checker metrics
Data and metrics from Netpeak Checker cover multiple services. Various website-referred data indicators are available, including Ahrefs, Majestic, Moz, Google SERPs, DNS, Google Mobile-Friendly Test, and more. Just pick the ones you need for an in-depth check.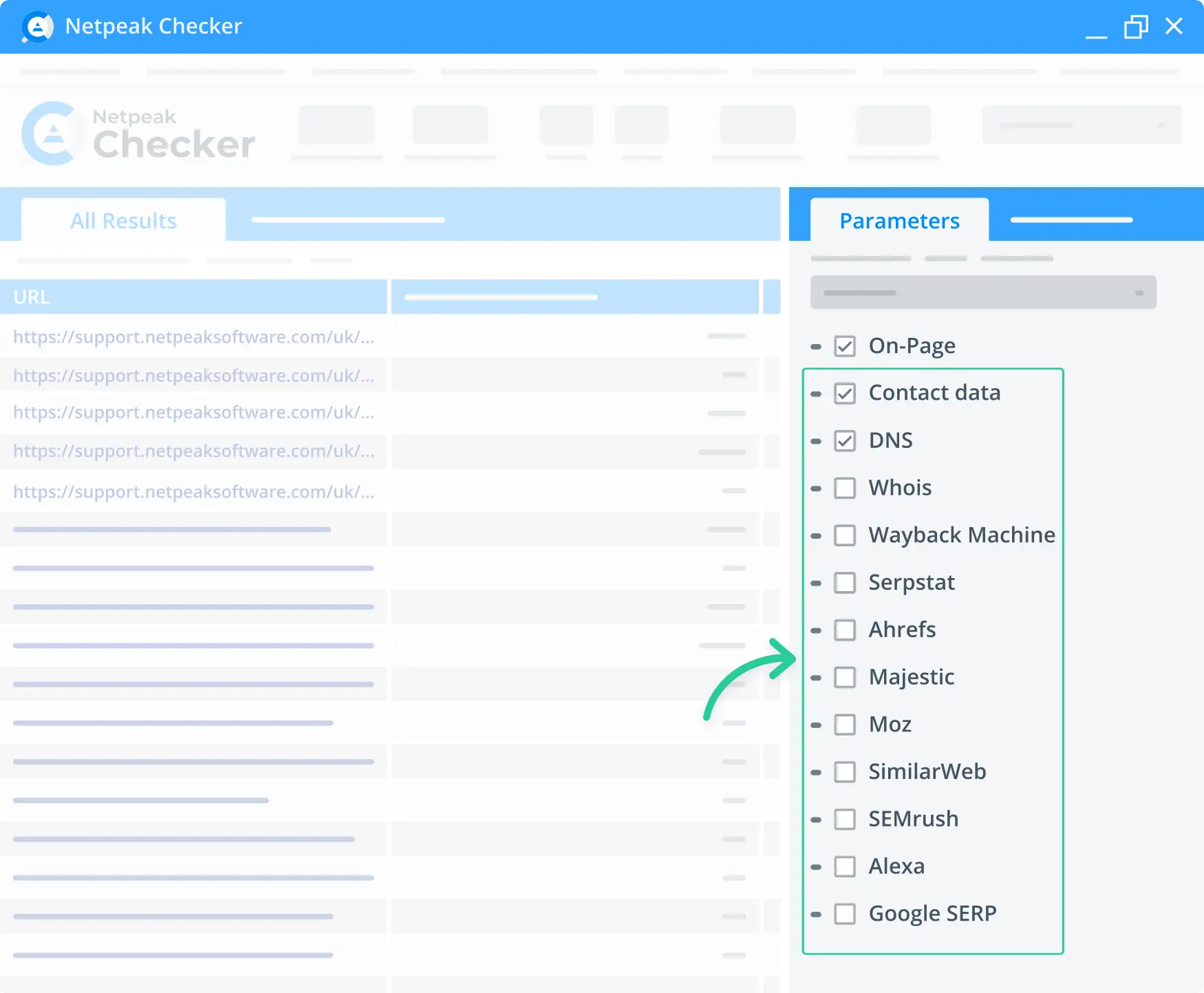 Uncover the Potential of Referring Domains Checker
Get insights into your current referring website's situation. Find out where you have more backlink opportunities with the Netpeak Checker tool. Get started for free — don't miss out!
Save up to 20%. Cancel anytime.
A guide to Referring Domains Checker at Netpeak Checker
1.

Upload links for referring domains check

Navigate to the "List of URLs" tab and choose the preferred option for the web page upload. Of course, you can enter links for the referring domains check manually. But you can also download them from a file or the Sitemap or paste them from the clipboard.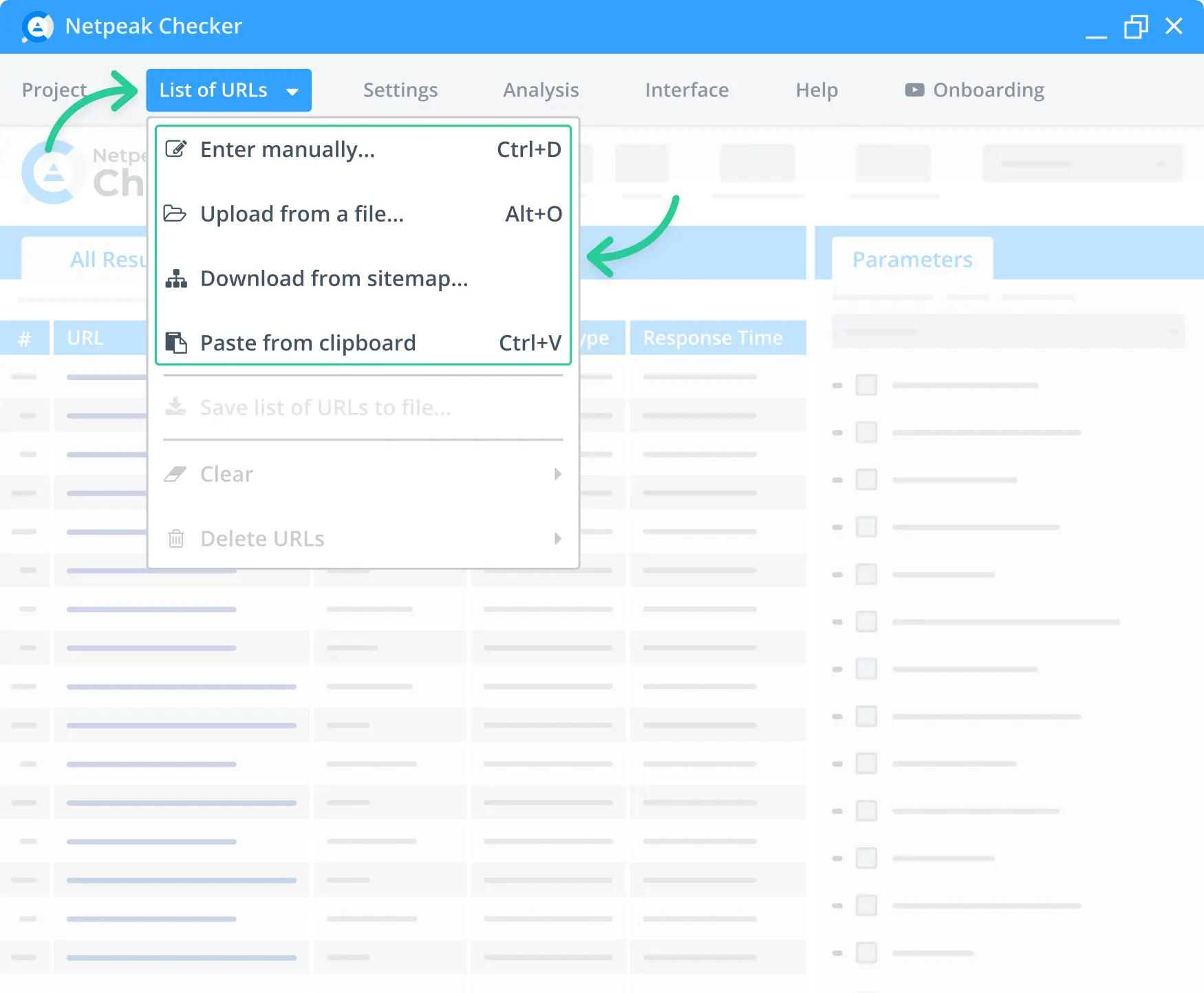 2.

Choose Ahrefs Referring Domains Reparameters

Navigate to the Parameters tab. Select "Ahrefs," click "Subdomains Parameters," and head to "Referring Domains."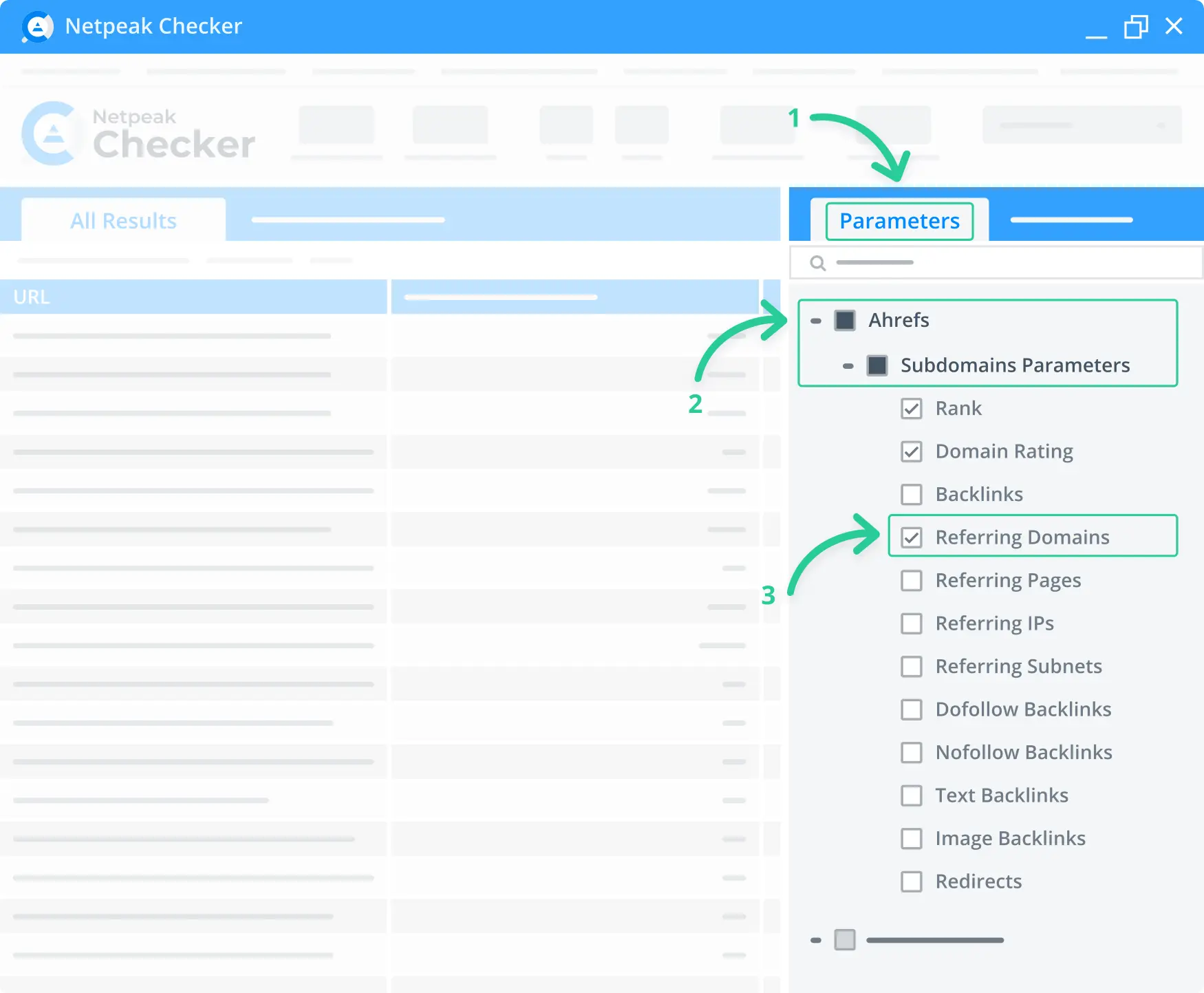 3.

Insert your Ahrefs token to access domain data

Click "Settings" and choose Ahrefs from the pop-up menu. Insert the Ahrefs OpenApp API in the required field to perform the referring domains check.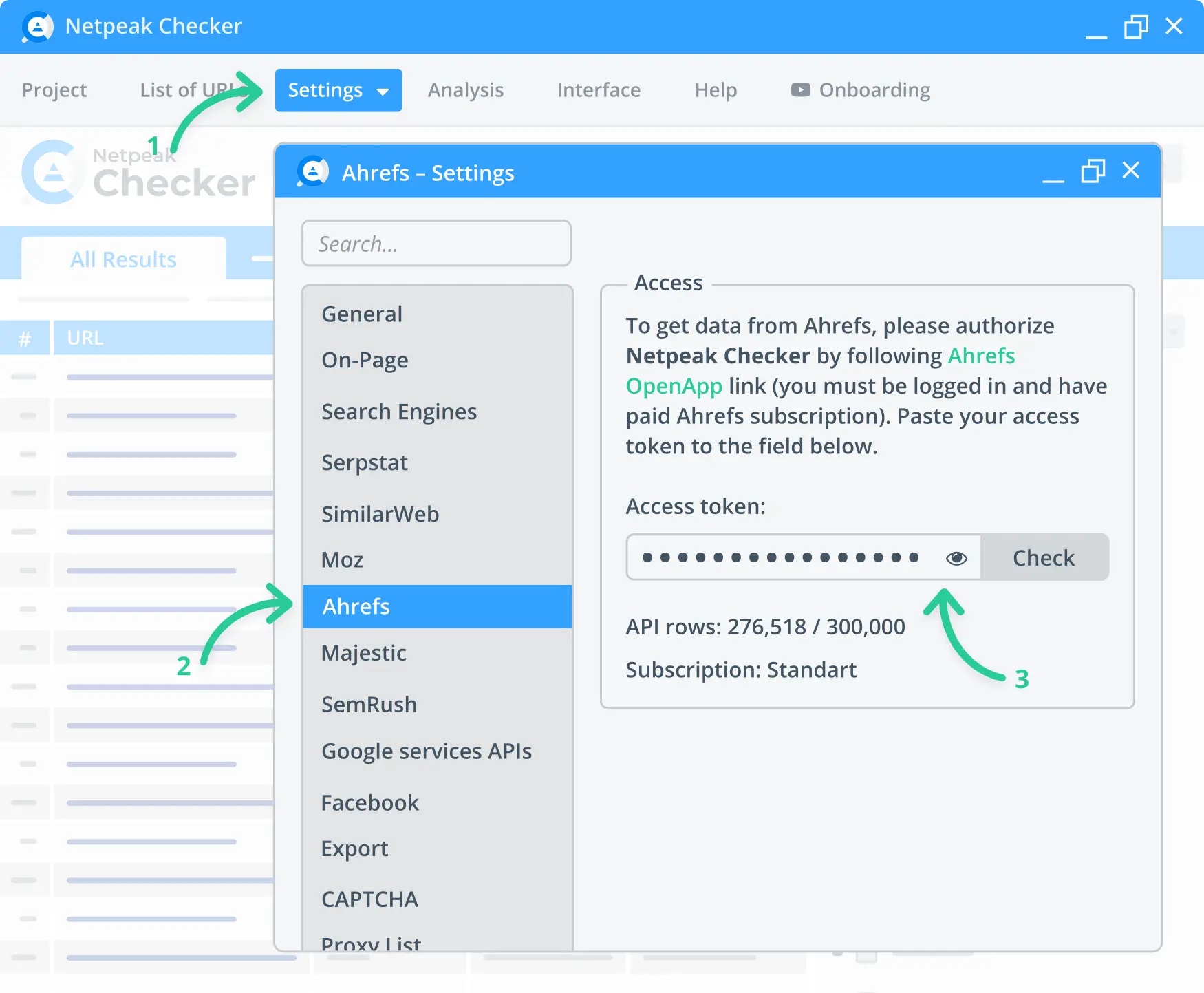 4.

Start your Referring Domains scan

Select "Start" in the middle of the Netpeak Checker tools bar. On the left, you will see the general amount of web pages with referring domains. The Referring Domains table shows the number of domains containing at least one backlink to each uploaded web page.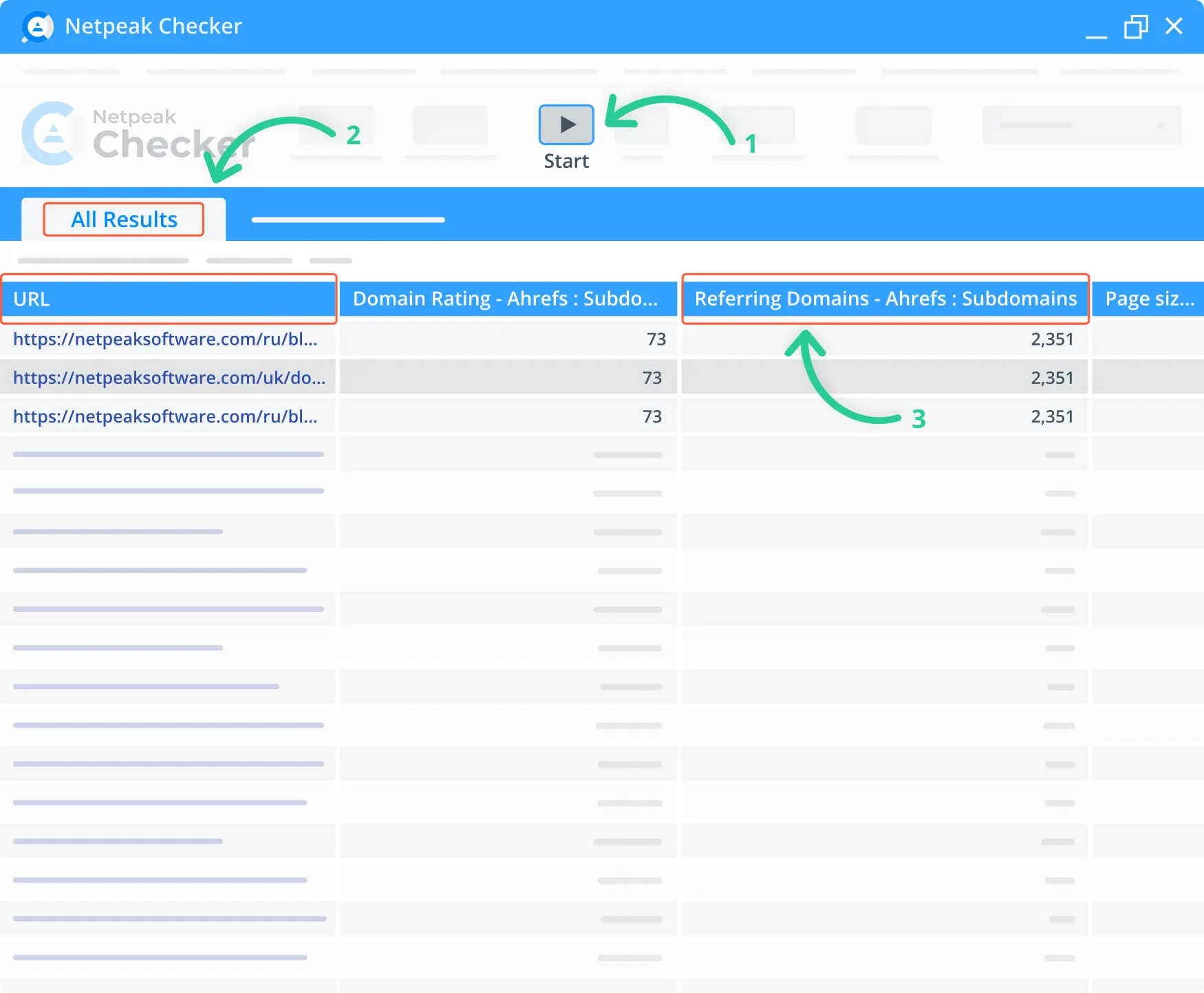 5.

Download websites' referring domains results

The final step is to pick 'Export' to save the referring domains results on your device.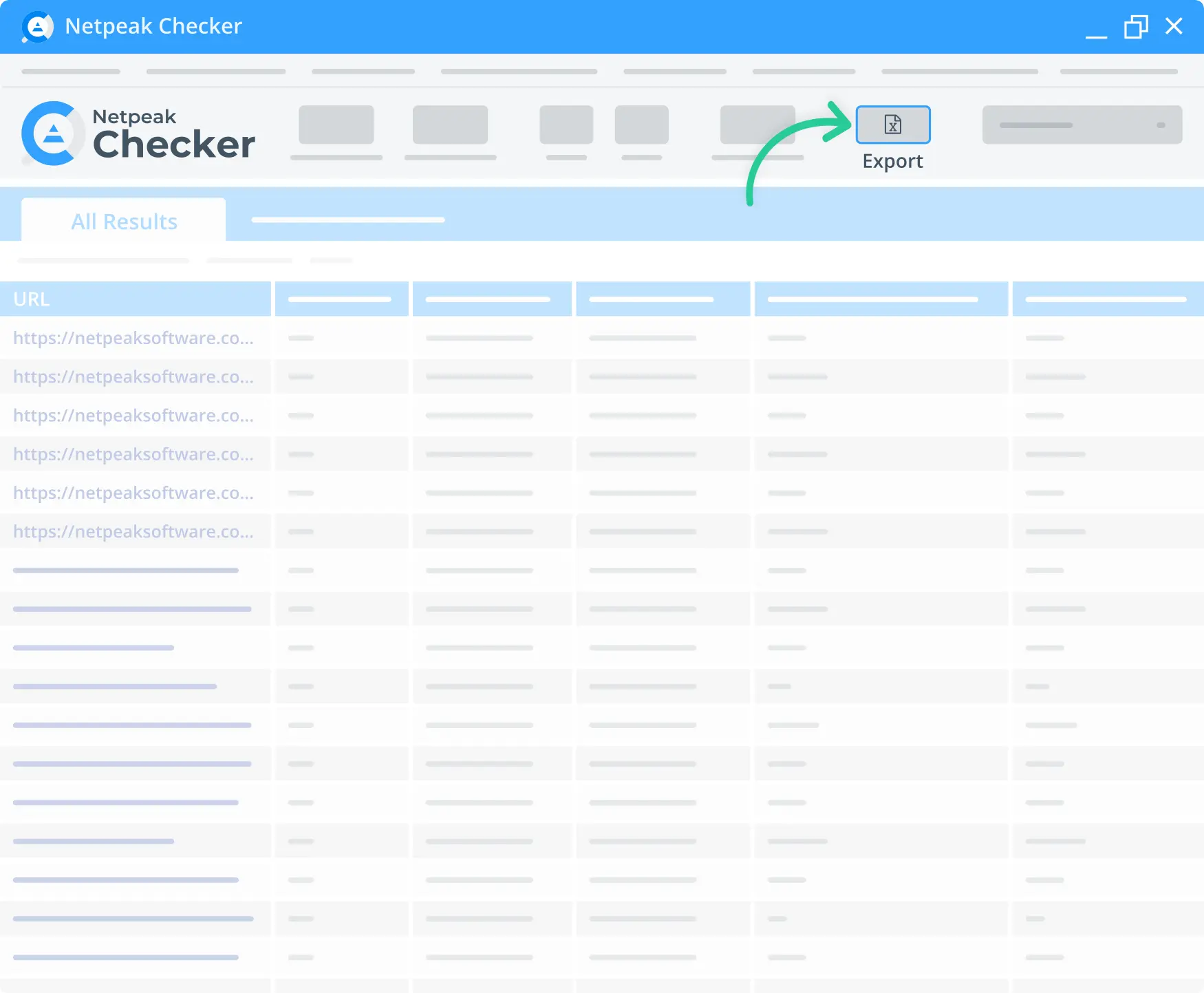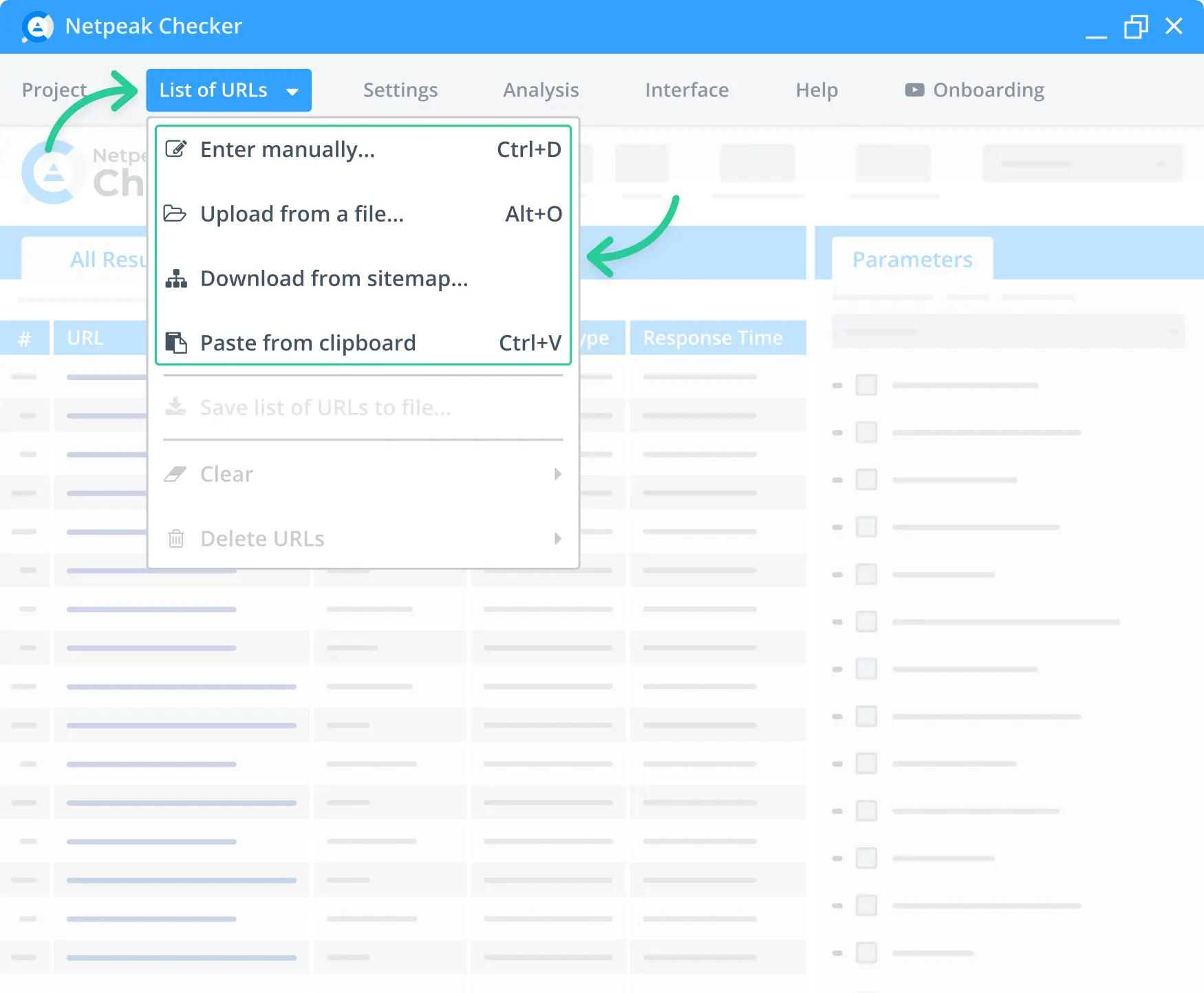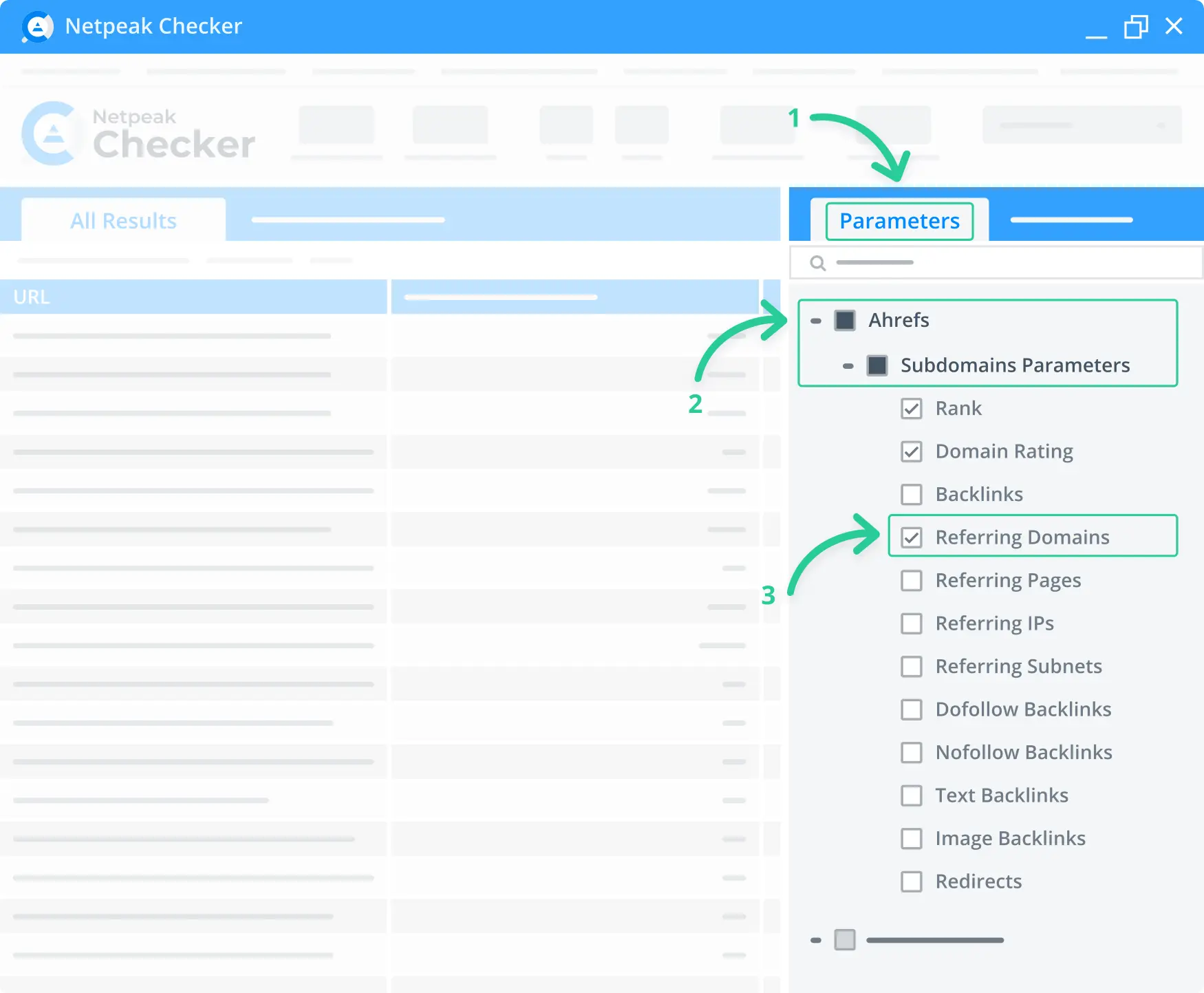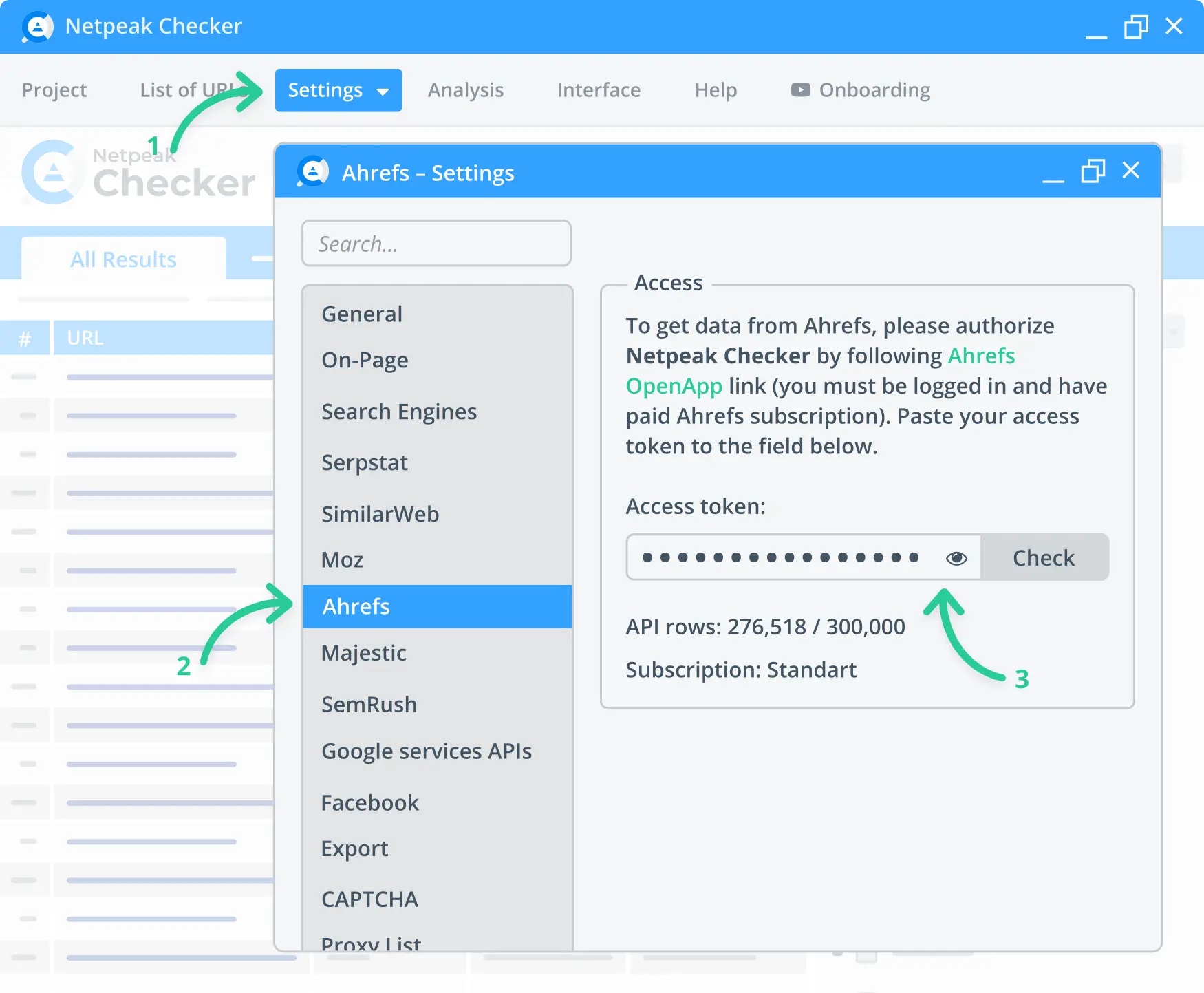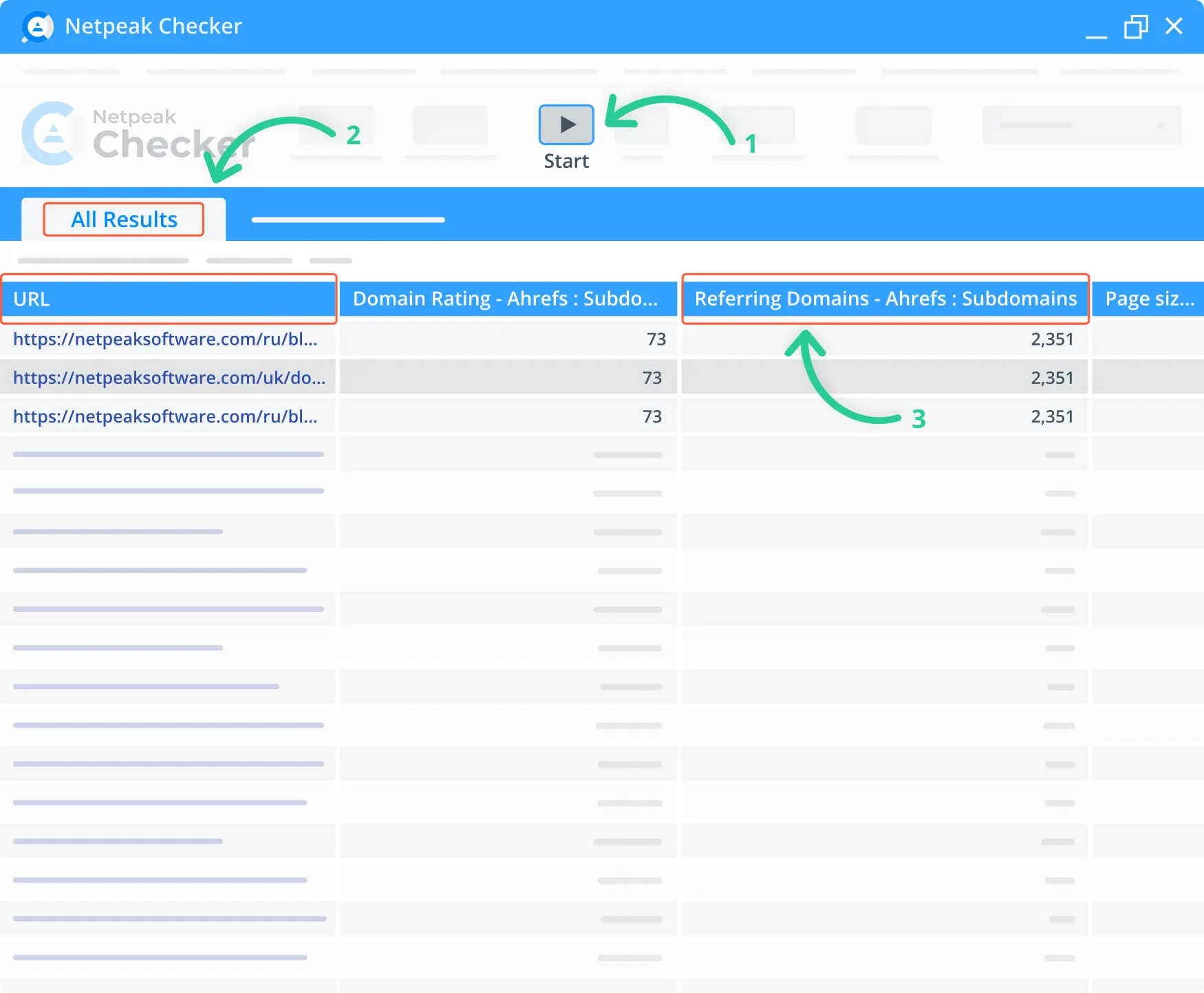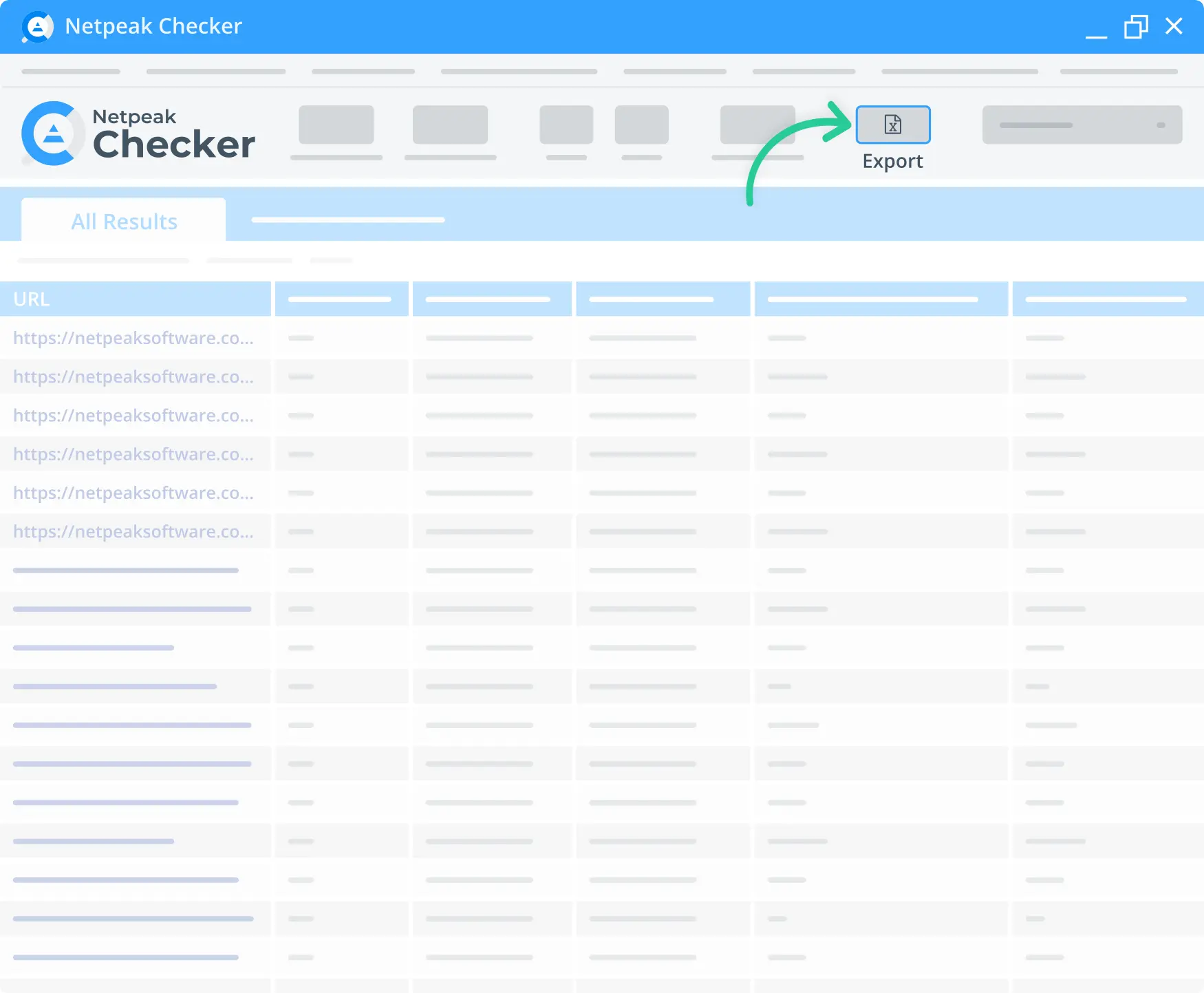 Why our clients choose Netpeak Checker
Our numerous awards and reviews speak for themselves. Learn what industry leaders and top specialists appreciate about our tools
See all reviews