Discover all website links for SEO success with the Netpeak links extractor
With the right tools, you can easily find all links on a website and assess its internal link structure. Link extractor helps to crawl a URL and extract links from the website.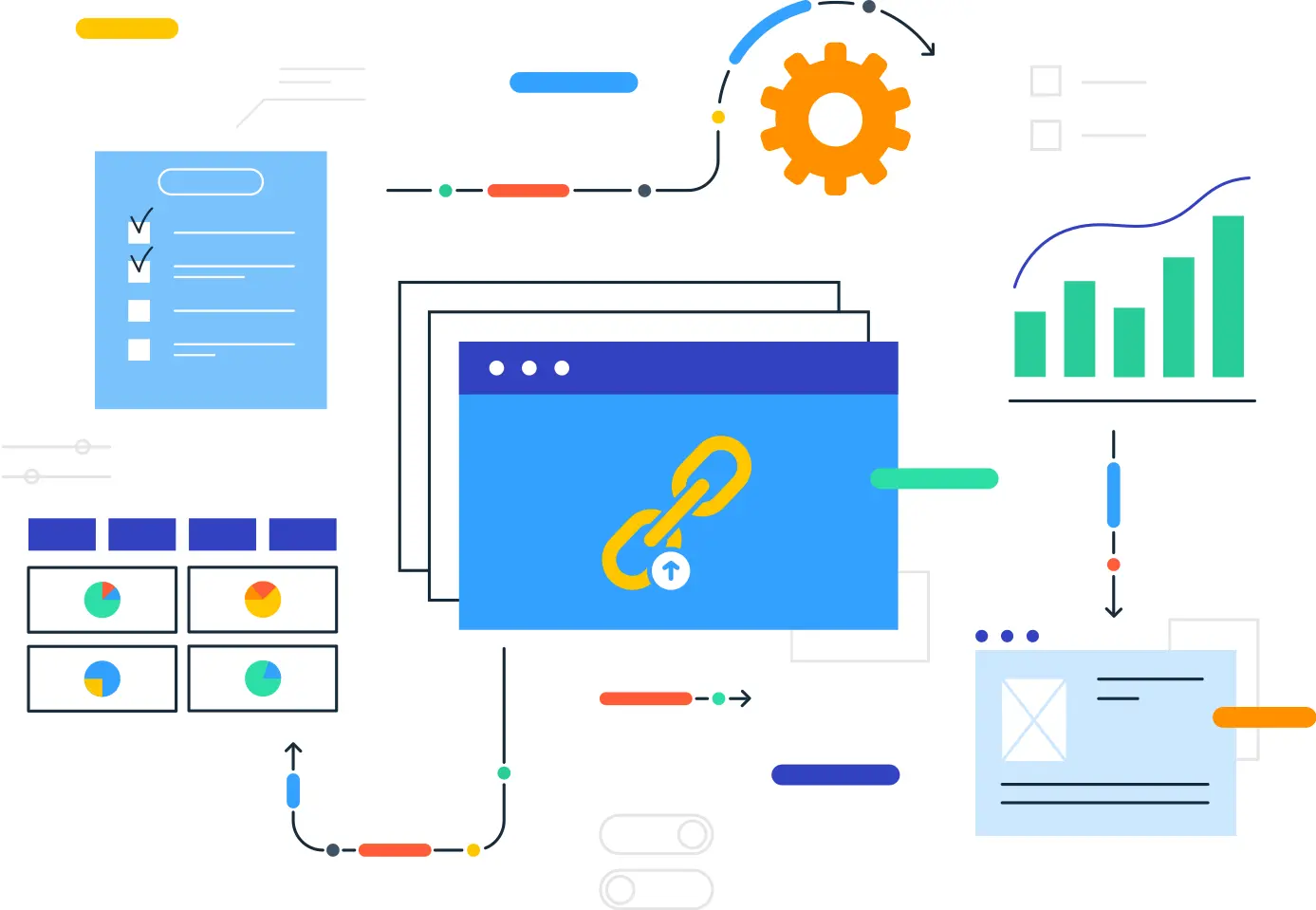 Get the Link Extractor Tool
Key features of link extractor
Discover the advantages of the Netpeak links extractor feature.
Domain link extractor: Comprehensive data for every URL on your website
You enter the URL and in a few minutes you get a detailed analysis of the entire link structure. Netpeak's link extractor helps to find links to a page from crawled URLs. It also finds outgoing links, both internal to the same site and external to other sites. You can group them according to your needs, or get a detailed report on each of them separately (just click on it on the dashboard).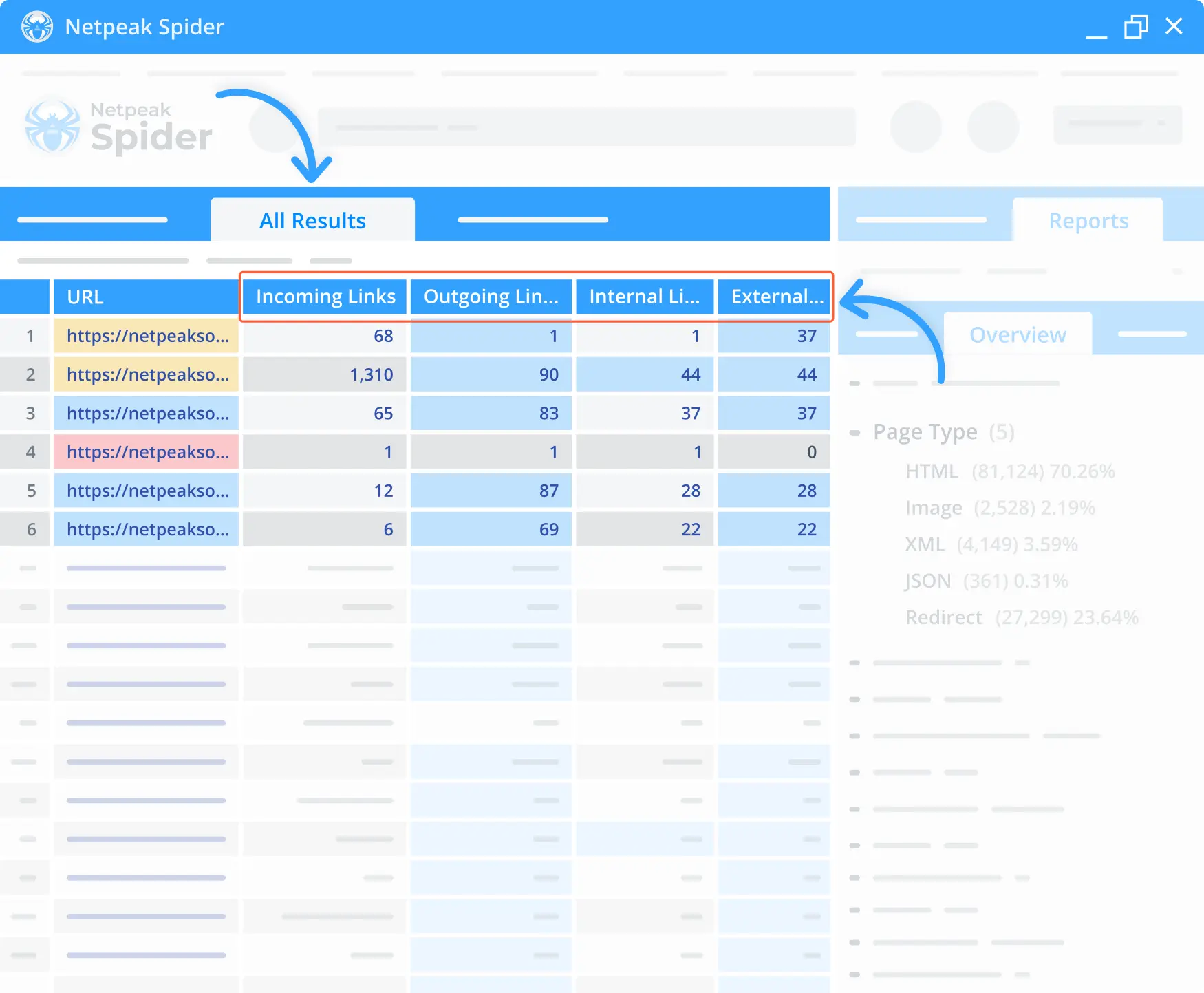 Provides info on all link-related issues
Link extractor scrapes and diagnoses all challenges related to link structures on a website. Meticulously compile a detailed list of URLs that may be causing these issues. The Netpeak Spider link extractor highlights URLs according to the criticality of their errors.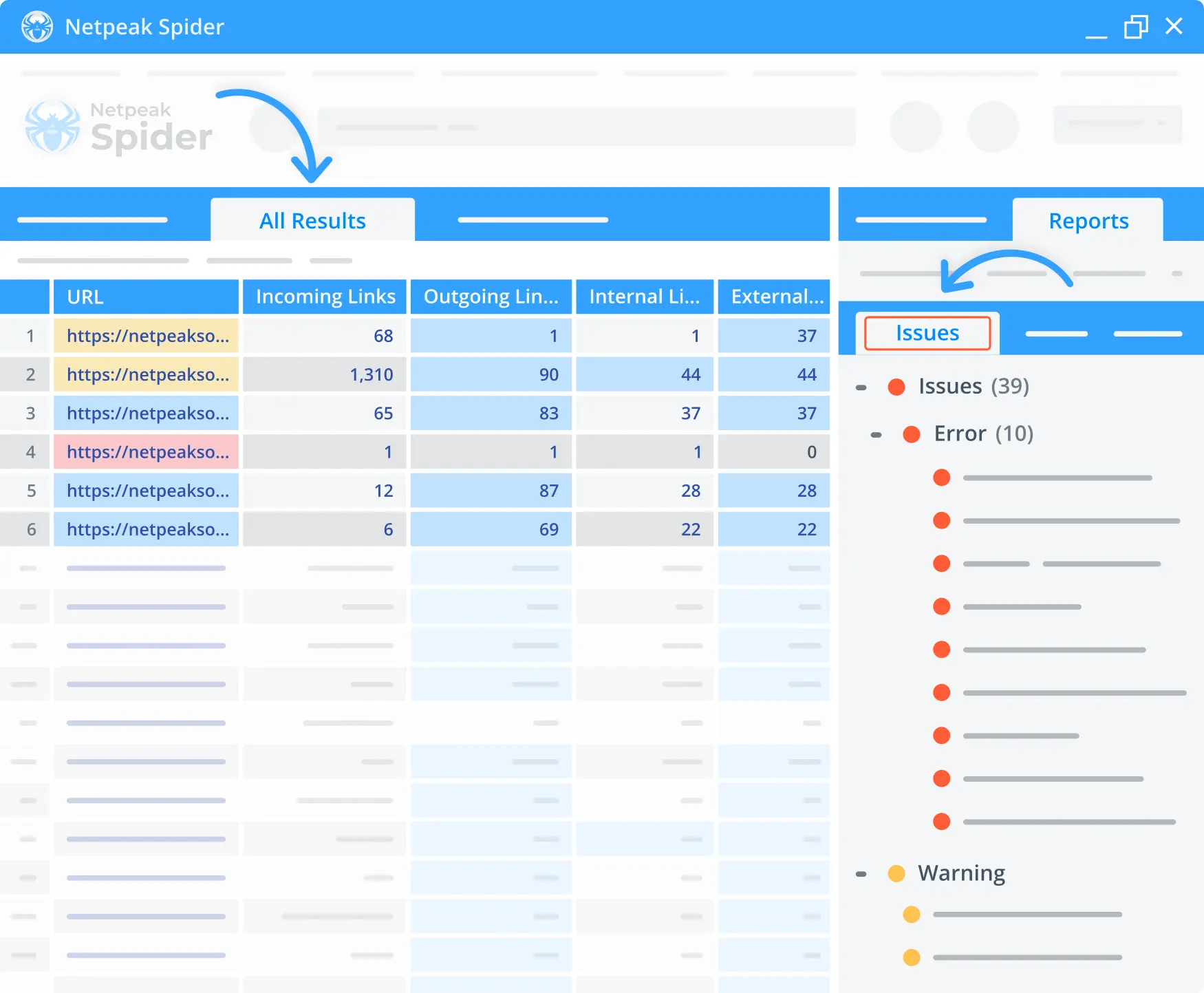 Link extractor results via page check
Links extractor in Netpeak Spider and Netpeak Checker lets you study page links. They show focus on AHREF and IMG AHREF links, excluding nofollow ones. Extractor features highlight unique links to platforms like Facebook, Twitter, and YouTube. They show how many and which specific links point to these platforms.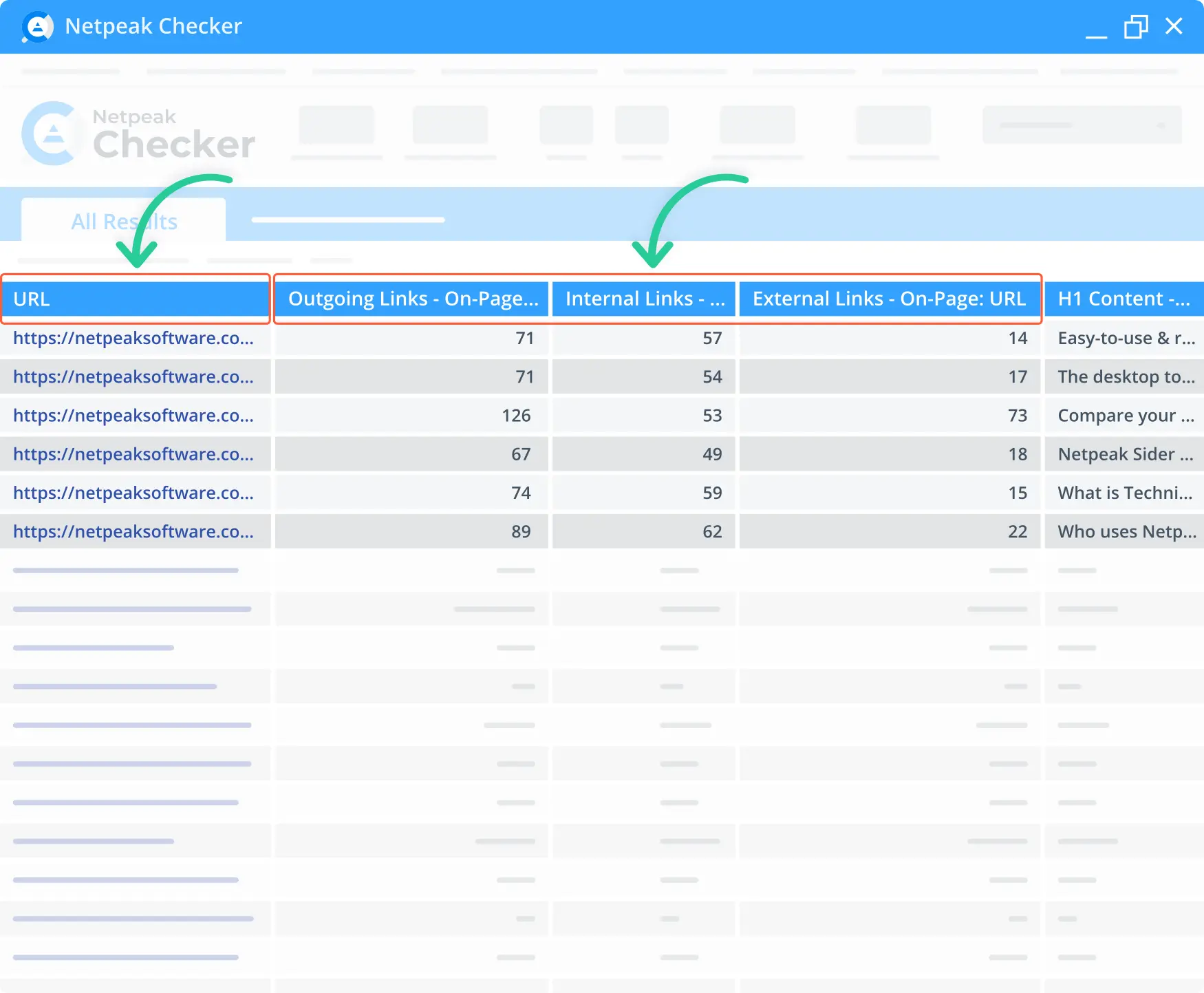 Additional website links info by Integrations
Netpeak links extractor offers enhanced link metrics by integrating with Moz, Ahrefs, Majestic, SEMrush and Google. For example: Moz counts links from similar IP addresses and total links inside and outside. It also indicates equity-passing outside links and unique root domains linked to a URL. SEMrush shows backlink types. It lists counts for dofollow, nofollow, form, frame, and image links to the URL. Ahrefs and Majestic offers insights into the number of internal and external links from a URL. Google Analytics allows you to access traffic, conversions, goals, and Ecommerce insights. Google Search Console integration provides details on impressions, clicks, CTR, and average Google SERP positioning for your site's pages.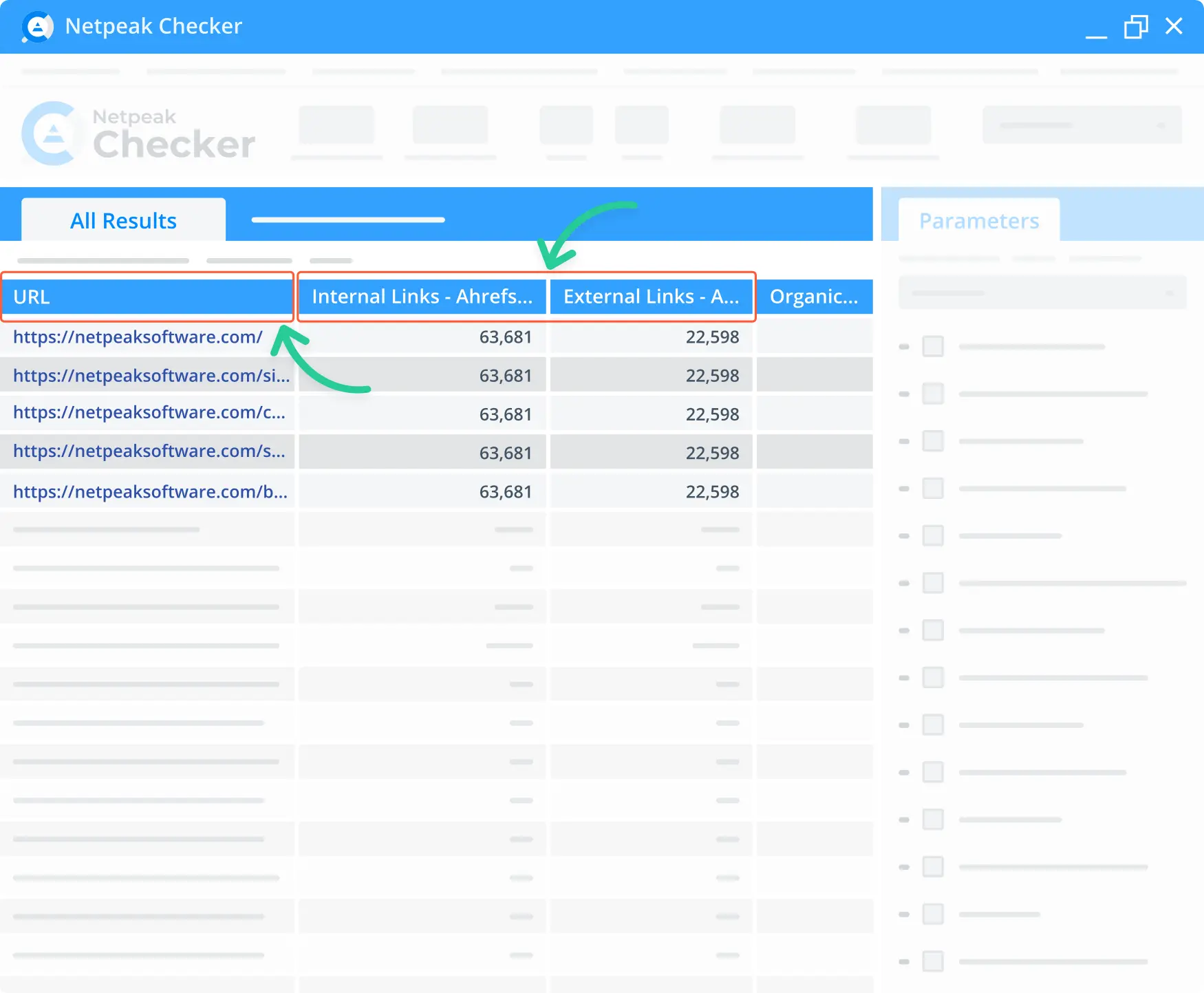 A thorough SEO audit
A comprehensive SEO audit often begins when you find all links to a website to ensure none are broken. Netpeak Spider also checks various SEO parameters to ensure optimal website performance. These are parameters such as URL concerns, meta tags and content, canonical analysis, indexing, structured data, etc. Also, Netpeak Checker has templates, including free ones. You can create your own check templates and customize integrations.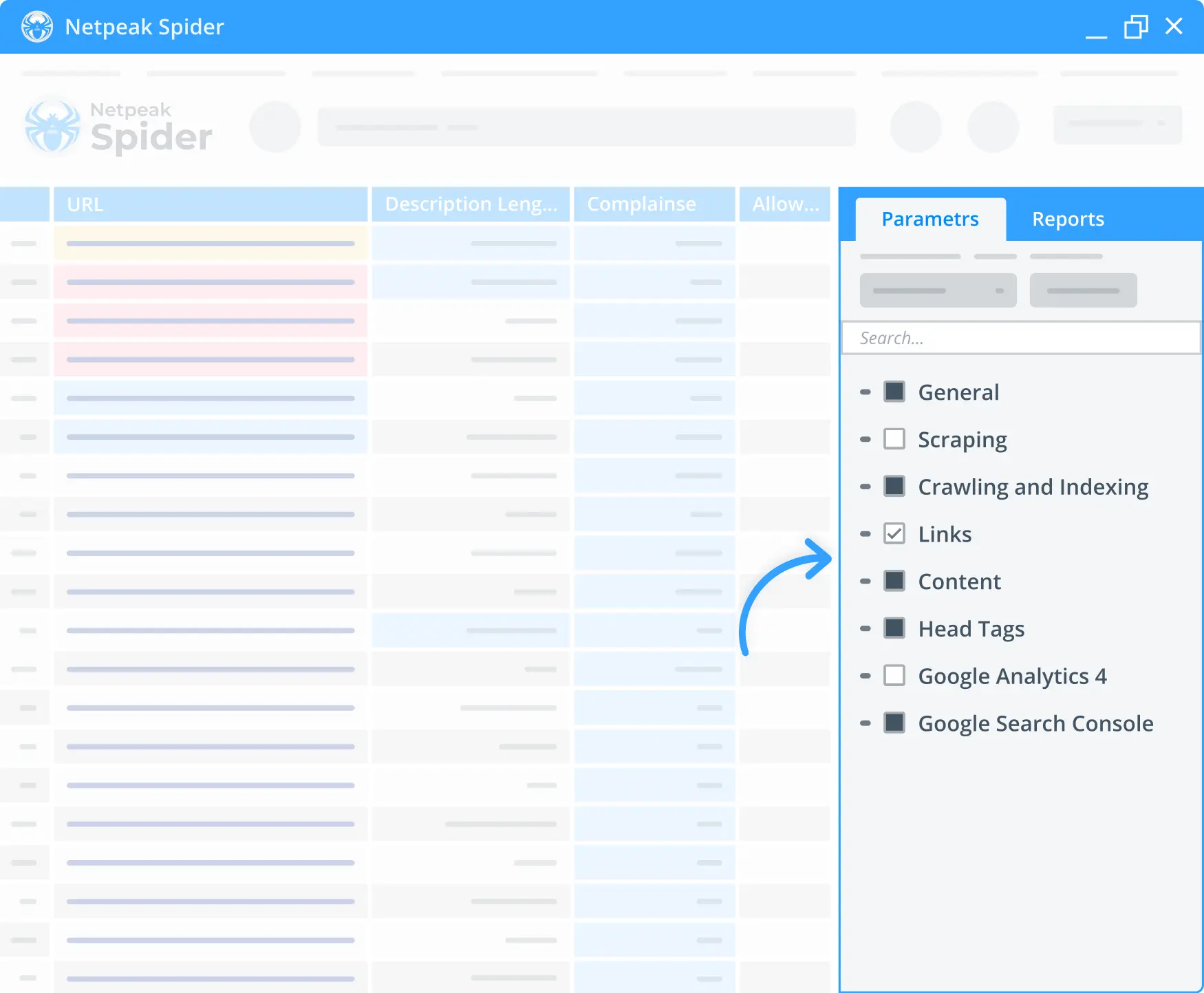 Ready to boost your SEO strategy with the Link Extractor feature?
Are you considering an in-depth analysis of your website links to elevate your SEO game? Take advantage of Netpeak Spider and Checker's link extractor feature. Sign up for a free trial — effortlessly find links to the website and improve your SEO today!
Save up to 20%. Cancel anytime.
How to use the link extractor feature
There are several steps to using the link extraction feature effectively.
1.

Link extractor in Spider: Open Netpeak Spider — choose parameters — crawl the domain

If you still do not have a desktop version of our software, then you need to install the Netpeak Launcher through your browser (Chrome, Safari, etc.) Once the Netpeak Spider interface loads, you'll find various parameters. You can configure it based on what website links you want to search for. After setting up these parameters, enter the domain name or URL you wish to crawl in the provided space.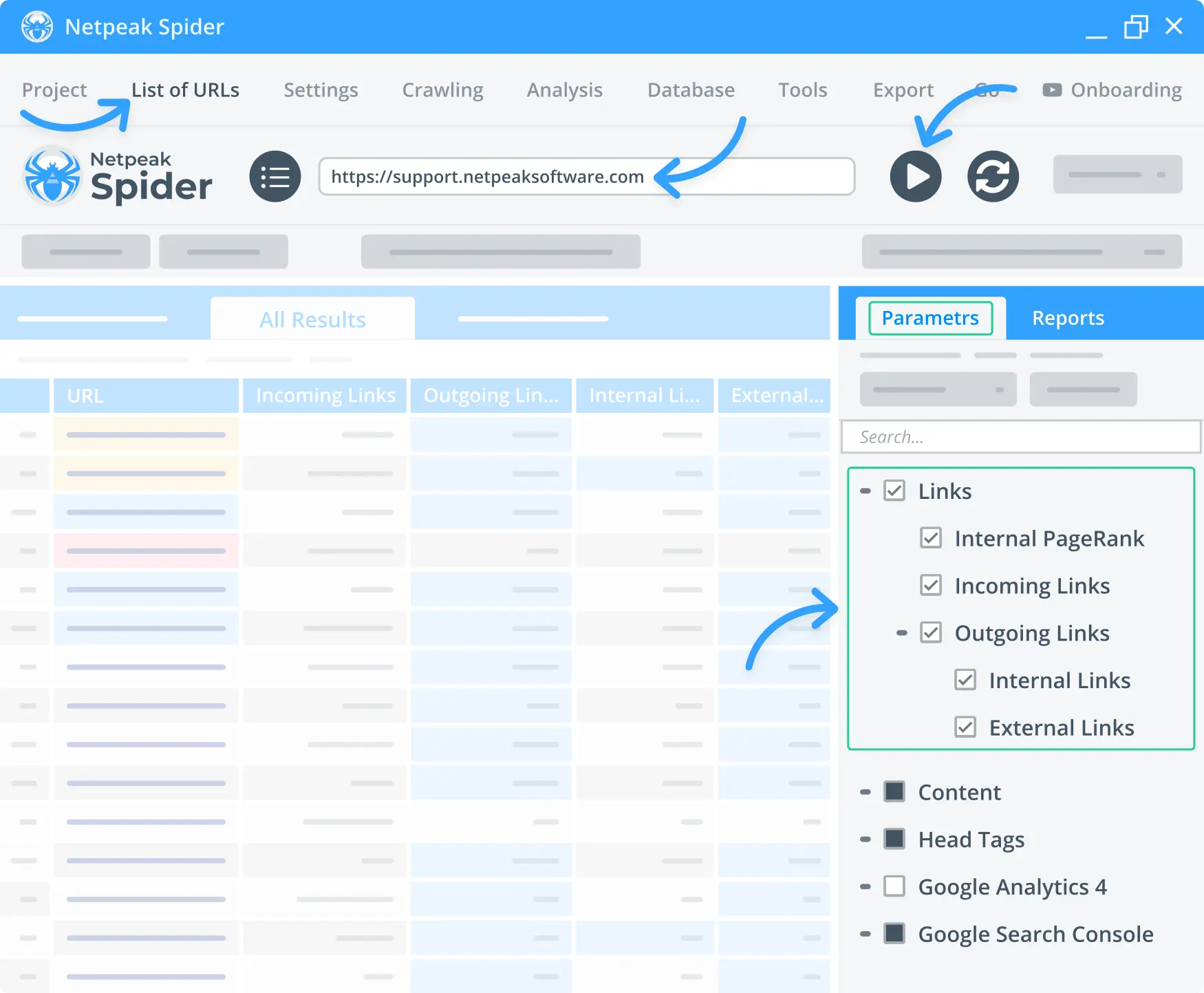 2.

Domain link extractor results by Spider

The Spider links extractor provides a comprehensive breakdown, showcasing all the links it found on the domain.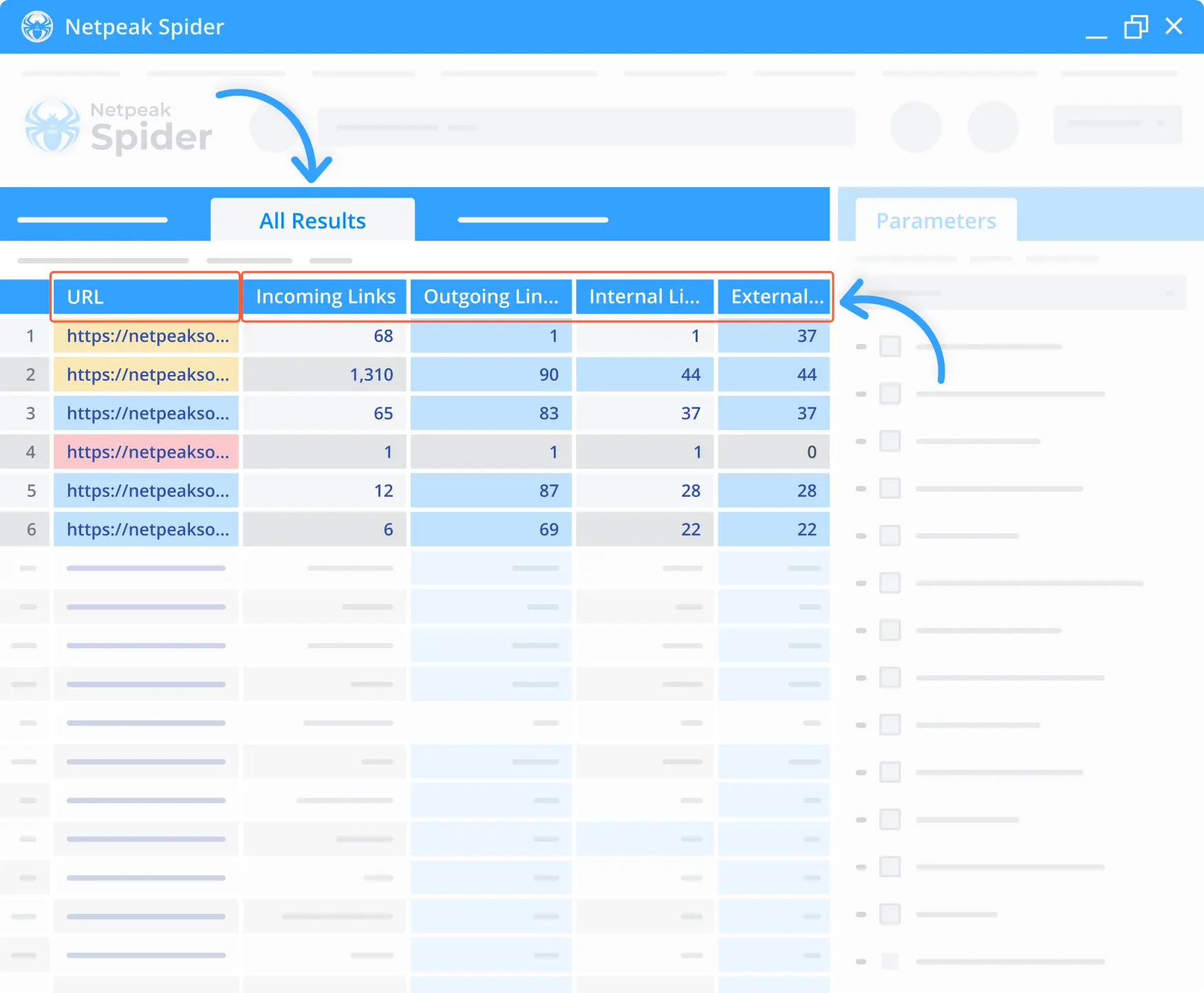 3.

Link extractor in Checker: Open Netpeak Checker and add necessary pages for analysis

You can input the URL by hand, load a list of URLs from a document, retrieve it from a sitemap, or copy and paste it from your clipboard.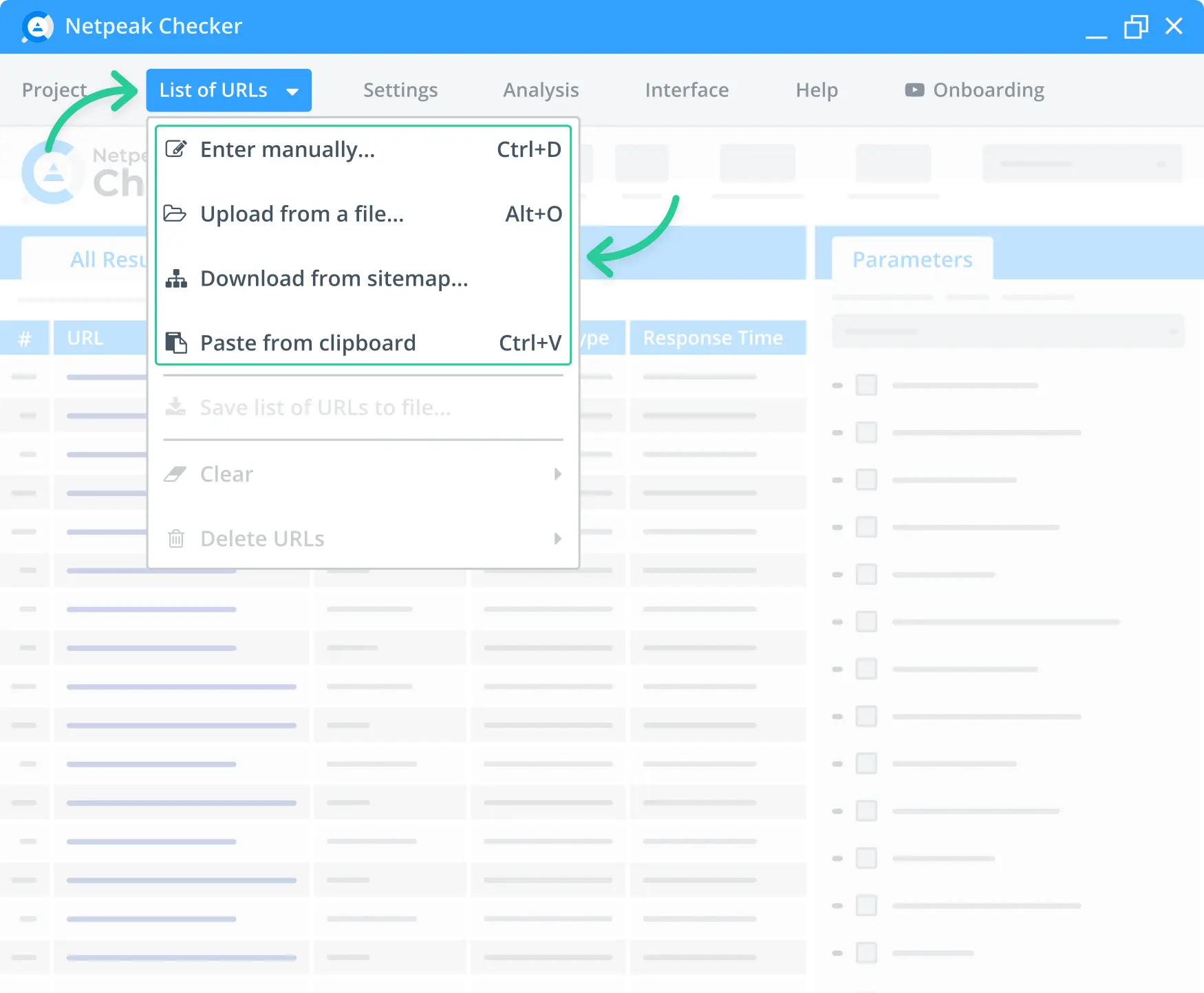 4.

Choose necessary on-page parameters

Ensure you've selected the proper parameters that suit your analysis needs.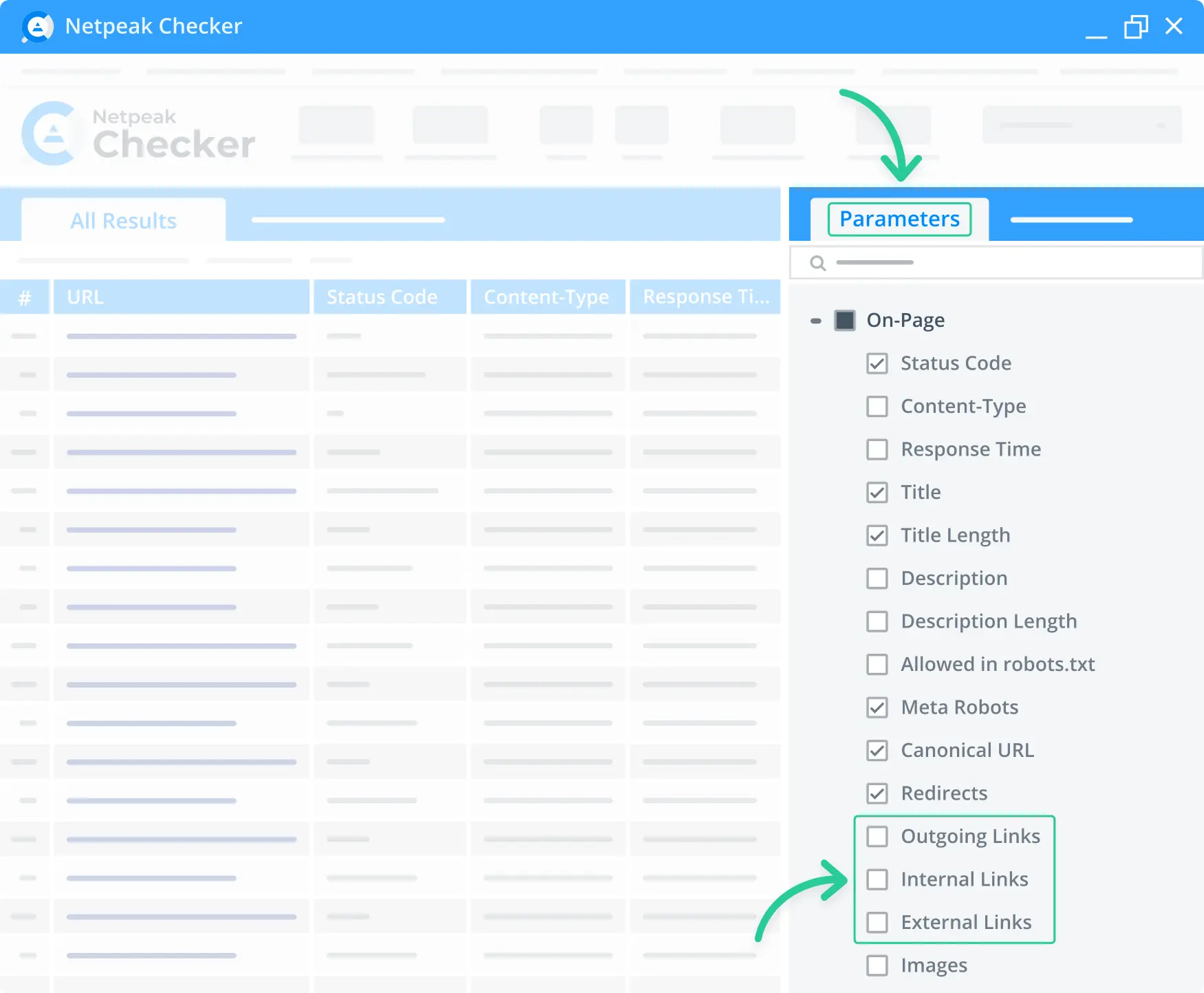 5.

Start the scan and get the necessary data

With everything set, start the scanning process. The link extractor feature will pull data, ensuring a comprehensive view of your site's performance.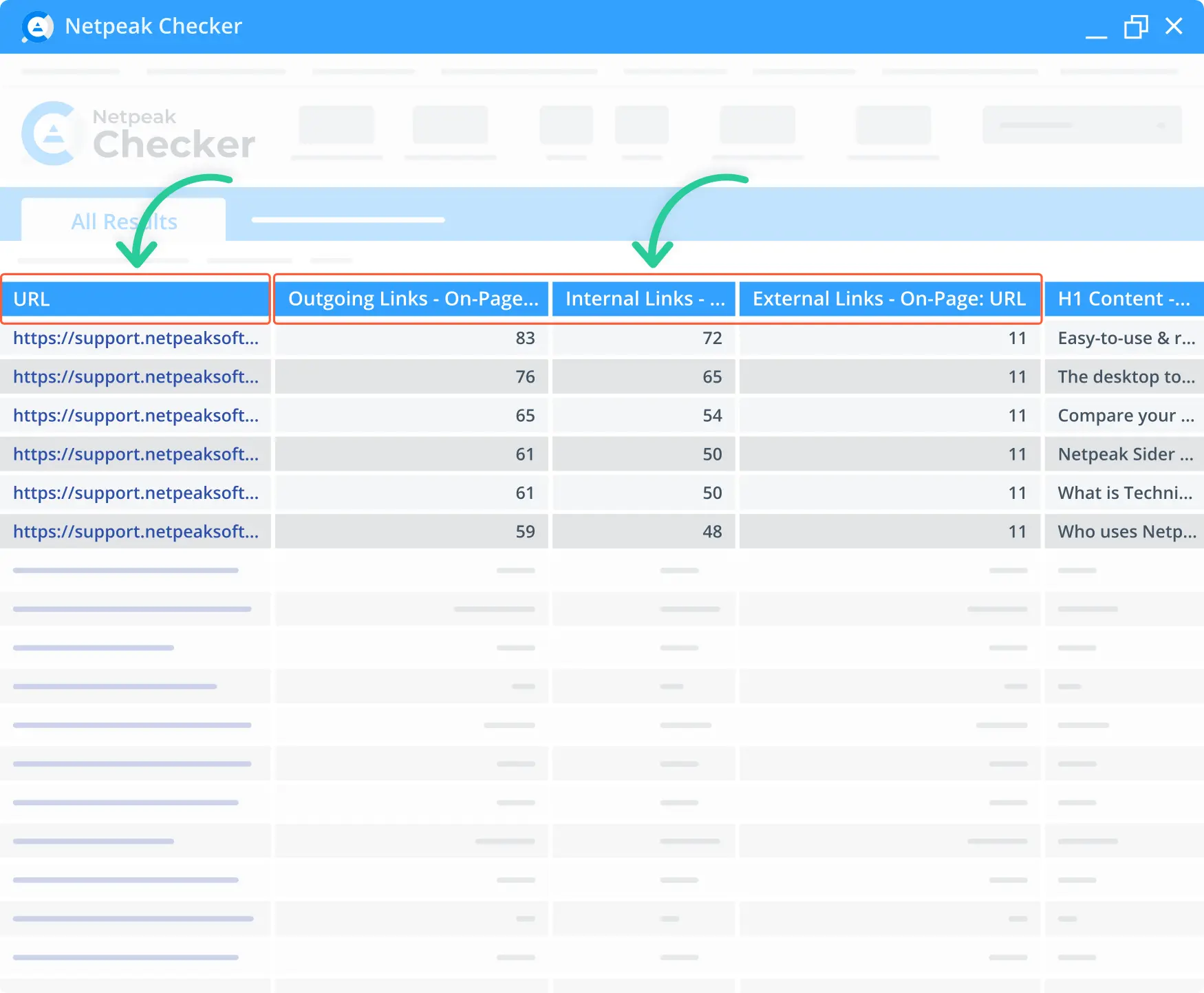 6.

Add API for Integration and choose parameters

In settings, pick the tool. Then, let the Netpeak checker see your data.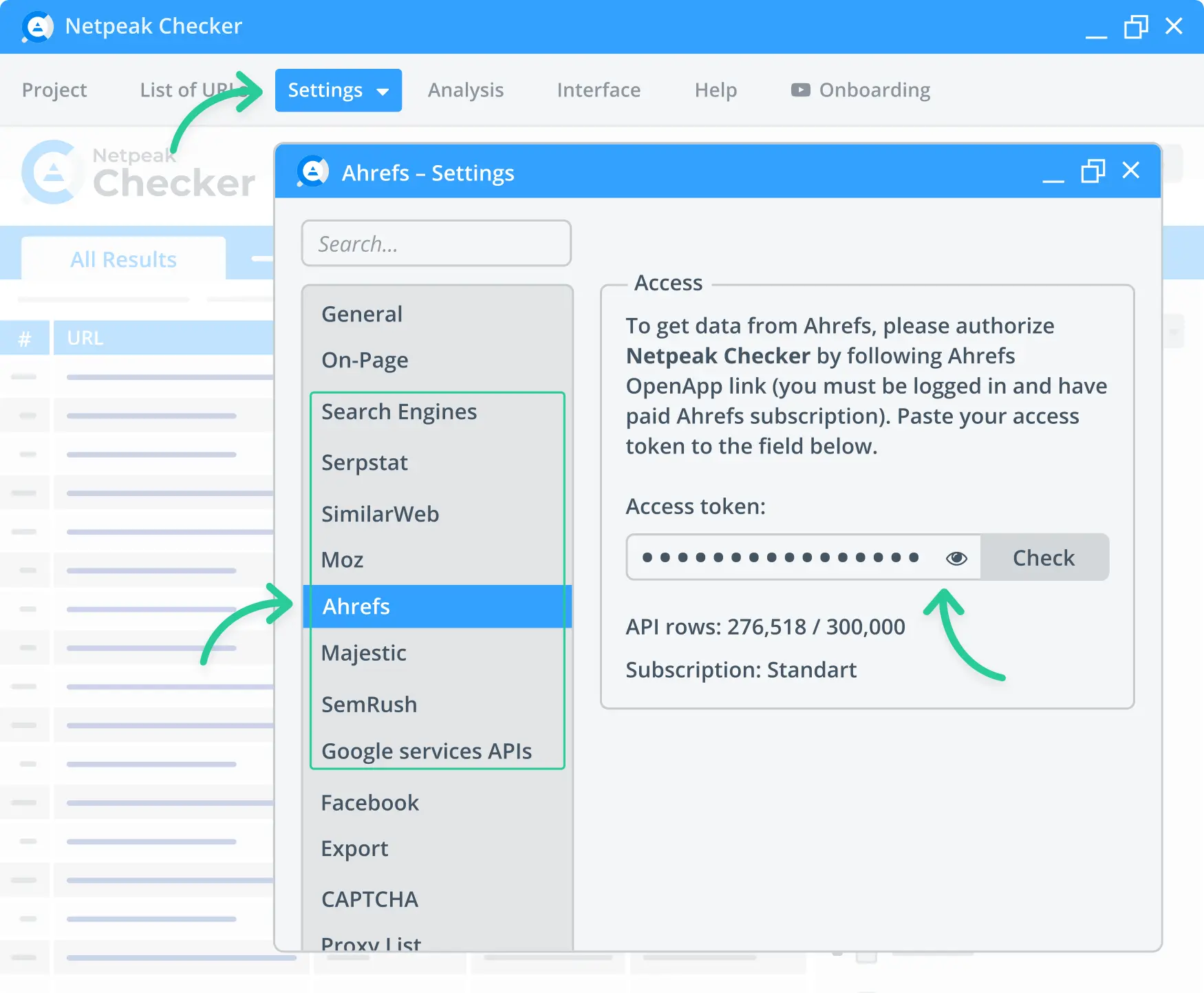 7.

Scan and get the results via Integrations

This combined data from your site and third-party platforms provides richer insights. It helps you make more informed decisions.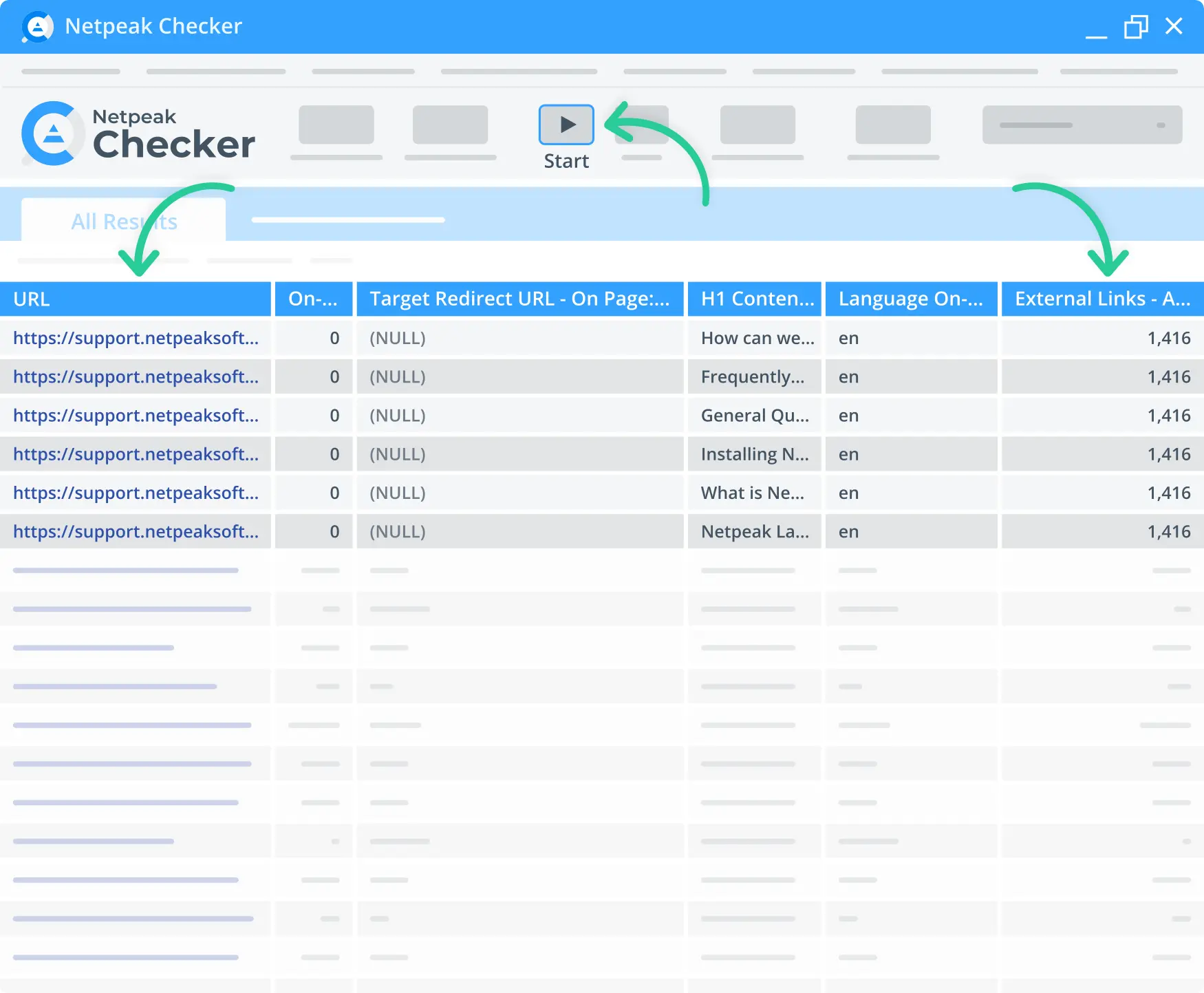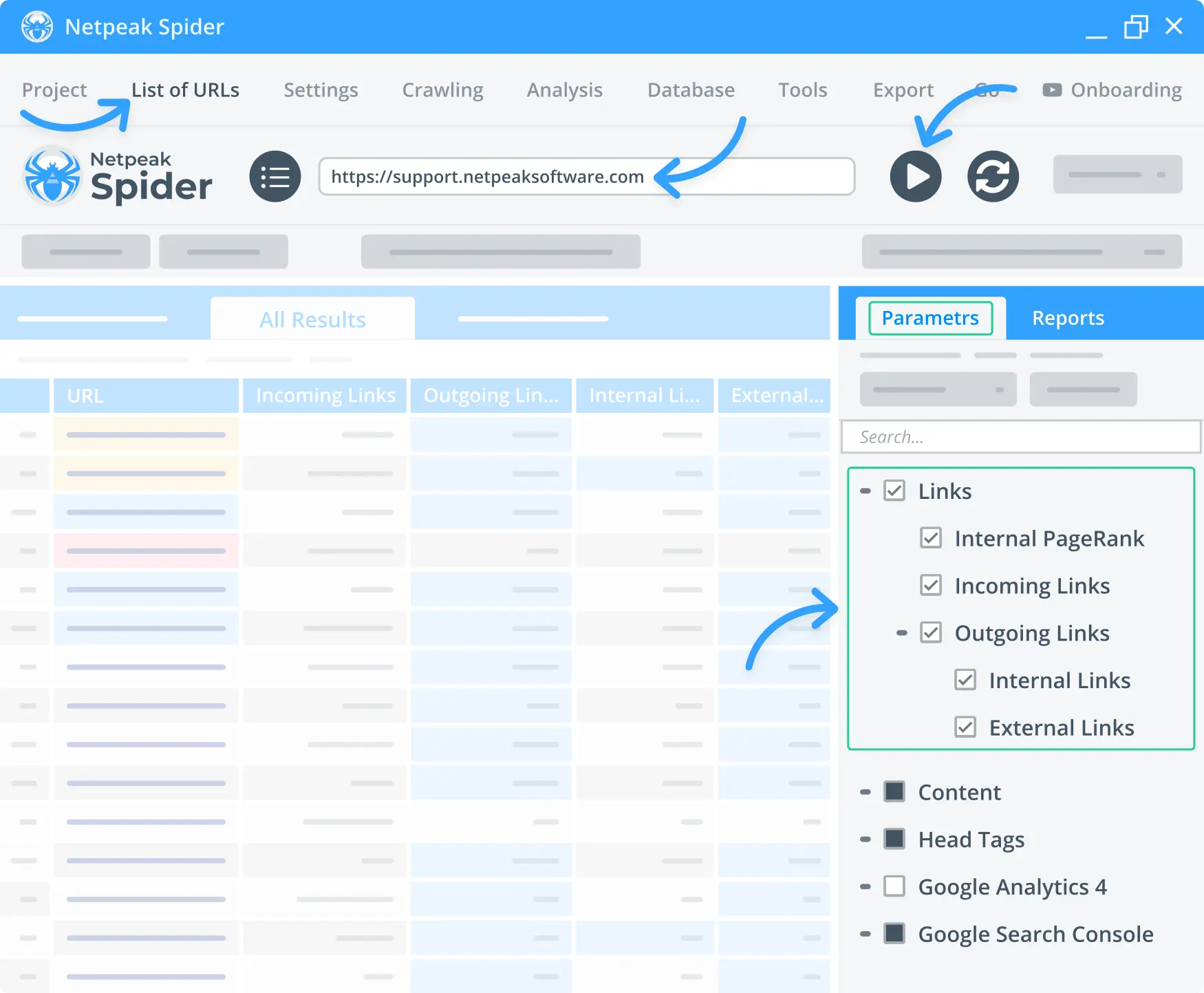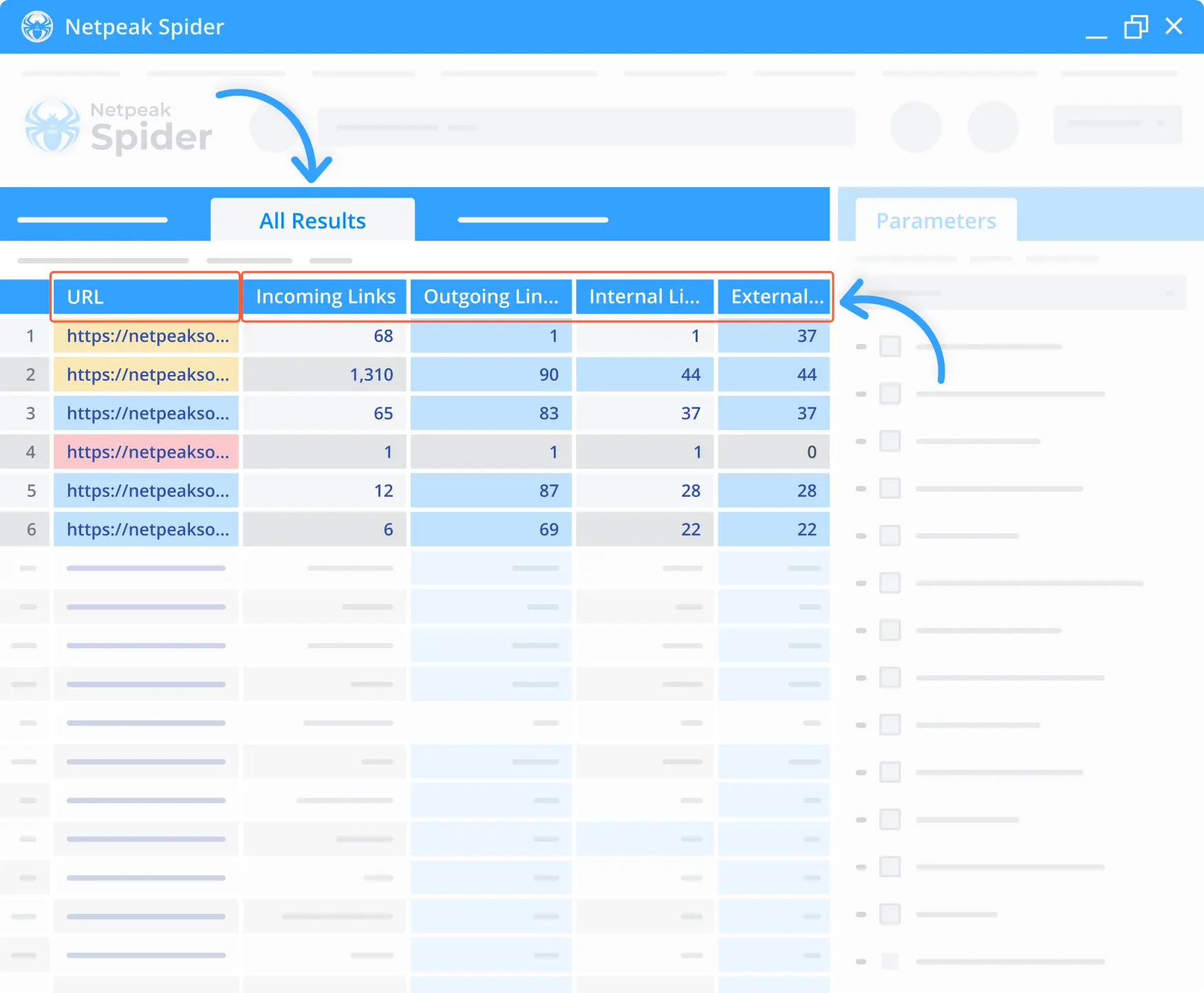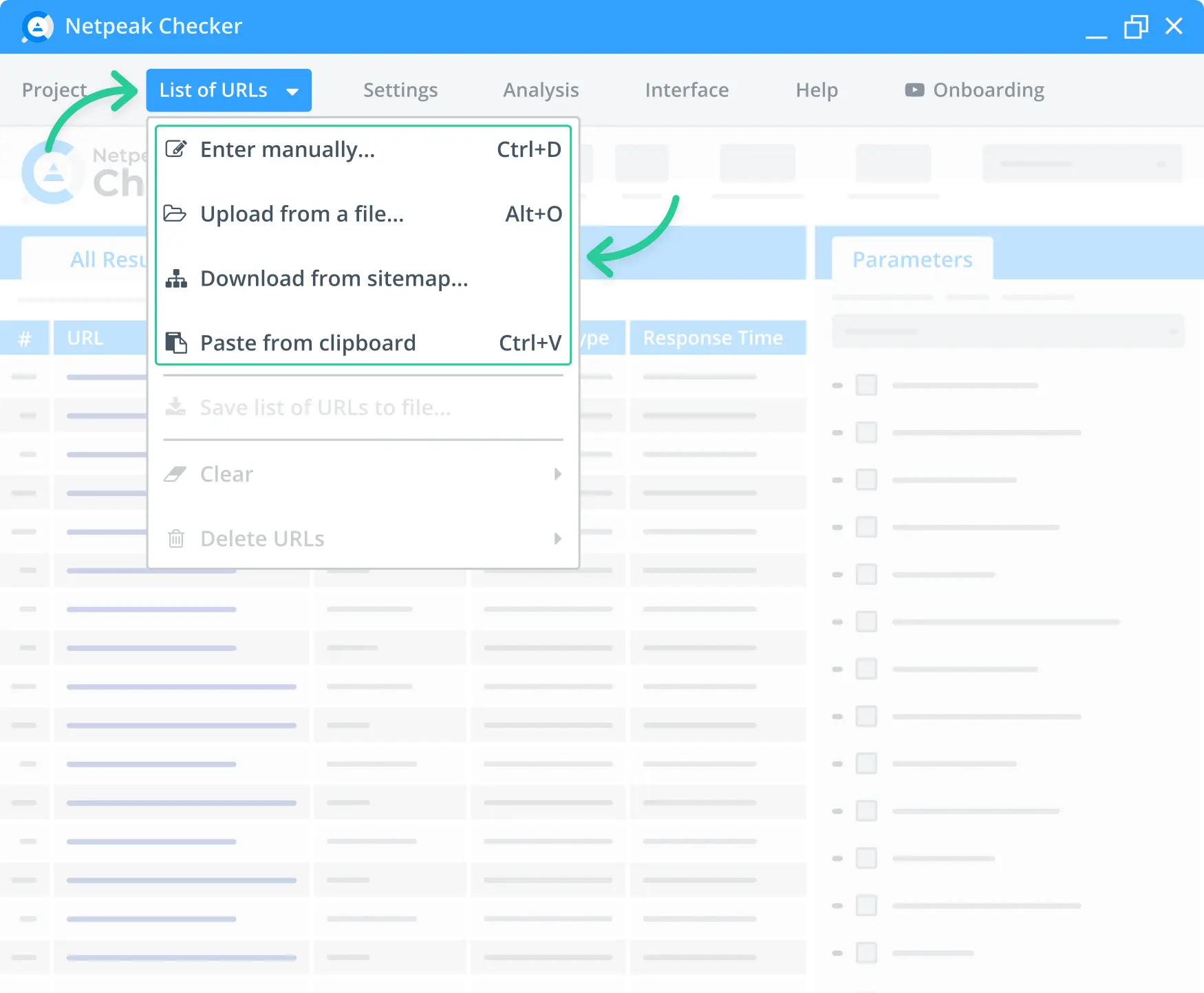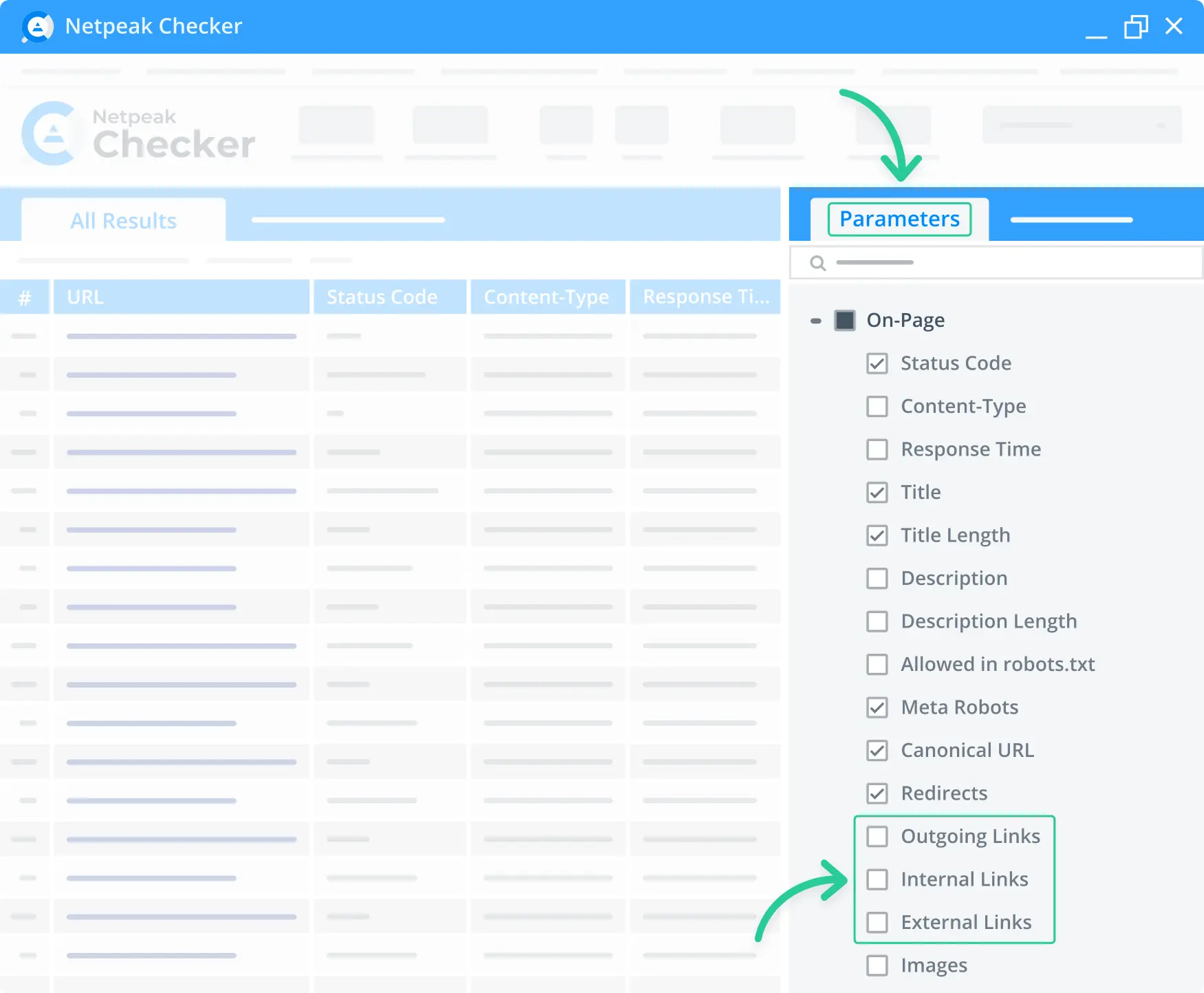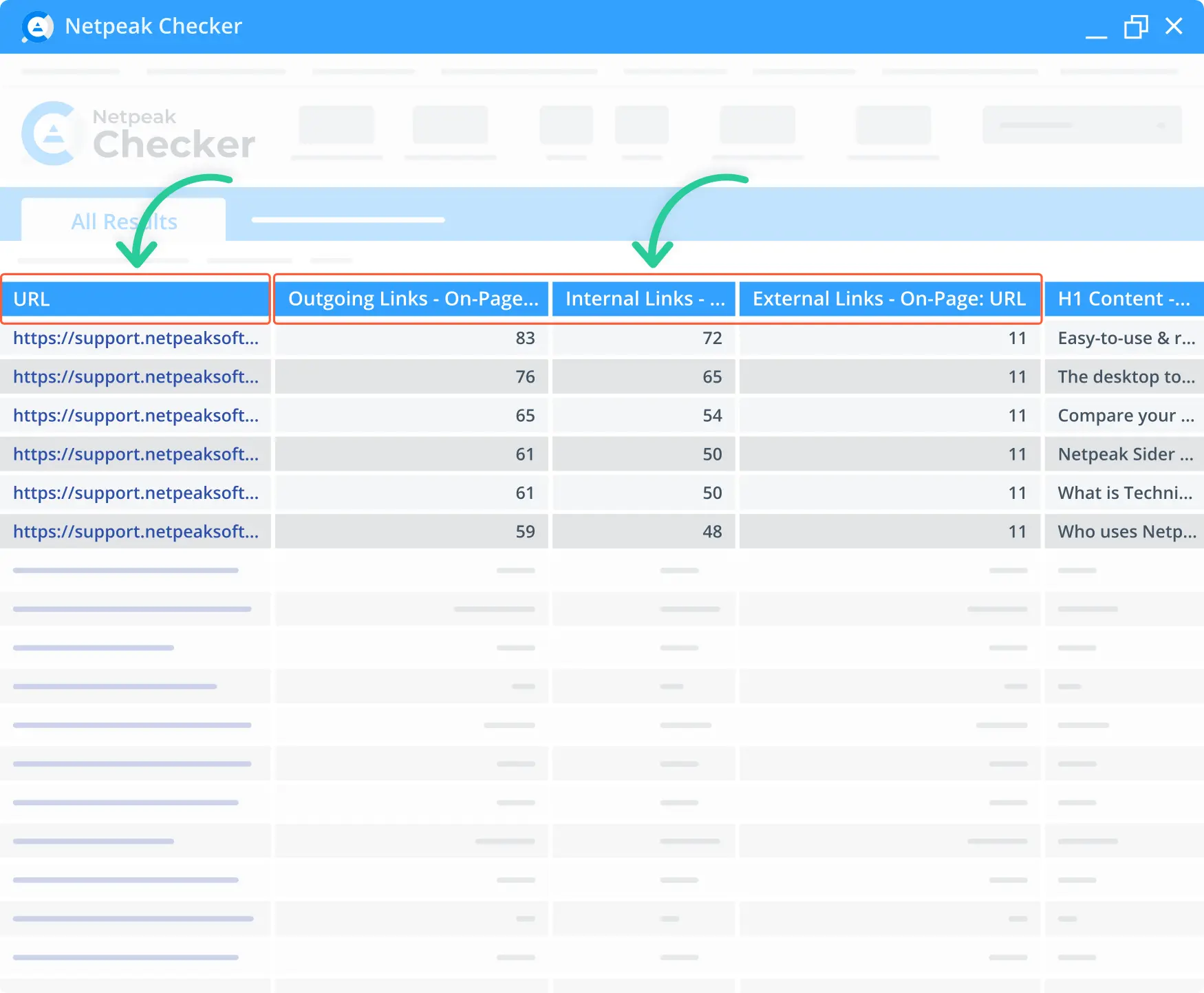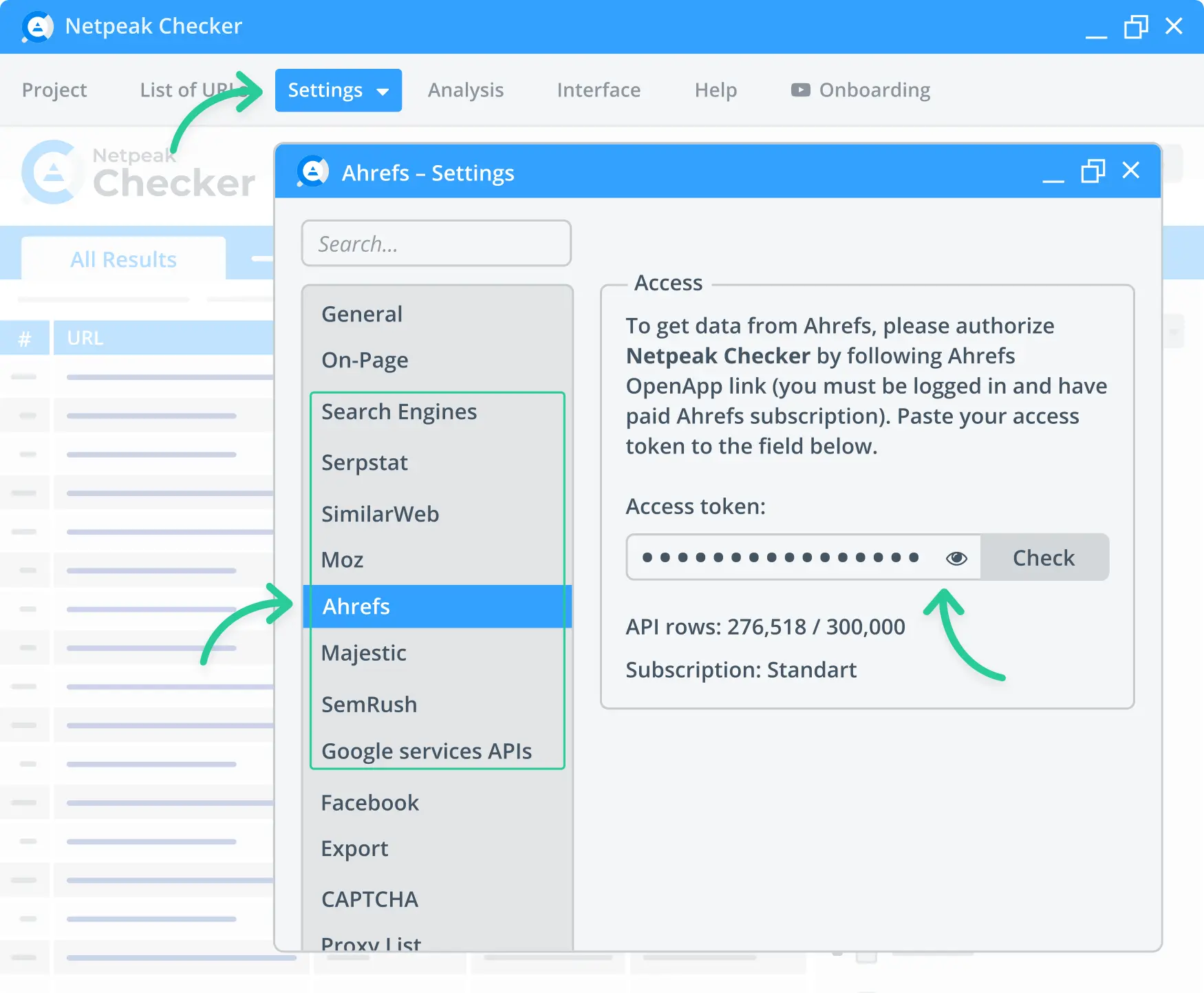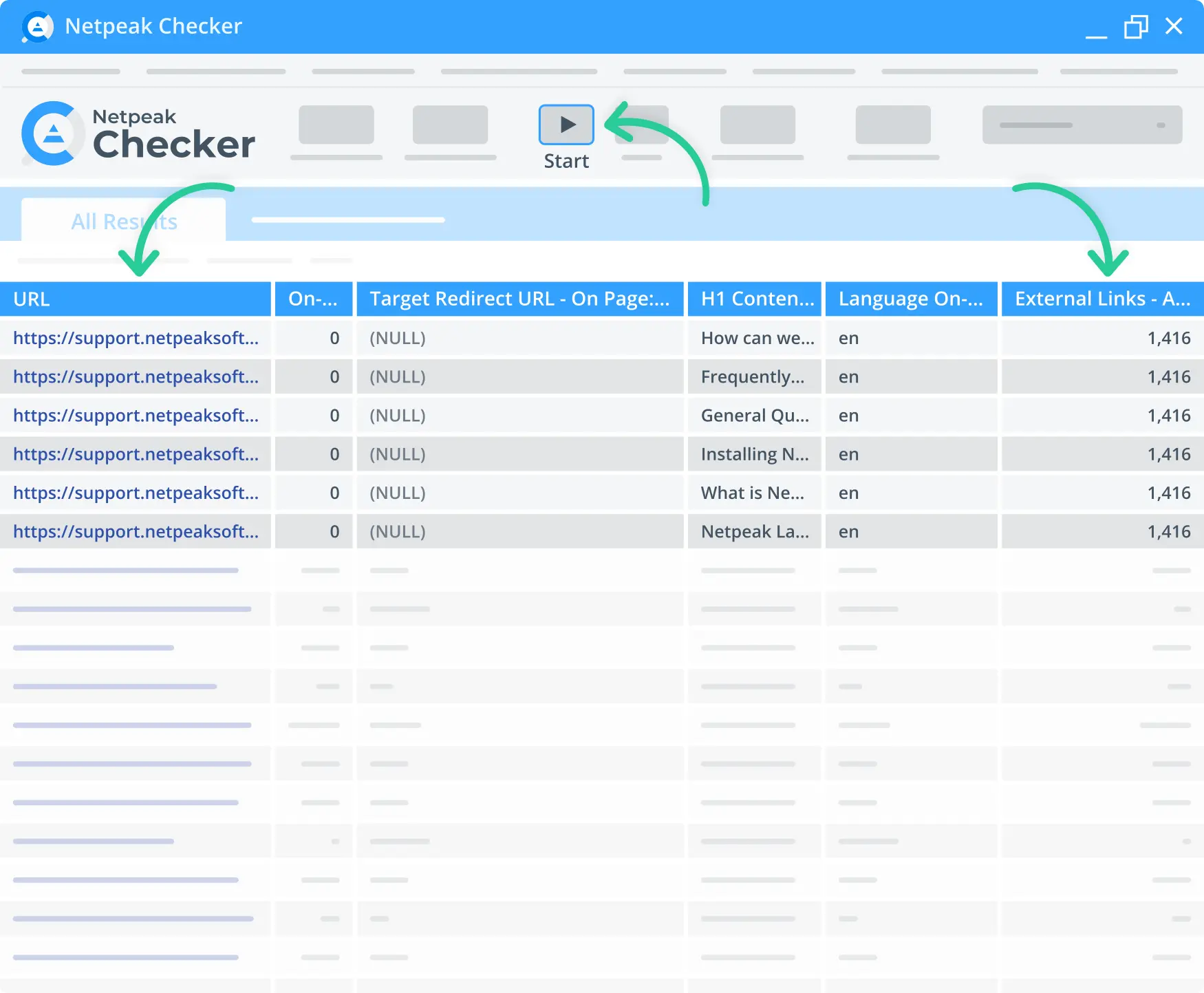 Why our clients choose Netpeak Spider
Our numerous awards and reviews speak for themselves. Learn what industry leaders and top specialists appreciate about our tools
See all reviews