Best Cyber Monday & Black Friday Deals from Netpeak Software and Our Partners
Lists

Black Friday is coming, and most businesses are getting ready for this huge event year after year. What used to be a single day of glory has turned into one- or even two-week-long events. They are full of special offers, wishlist preparations, and, overall, a shopping frenzy.
For customers, it's a perfect opportunity to finally get a bargain on something they've been craving for ages. For product and service providers, it's a chance not just to make way for new items and clear inventories but also to upsell, prepare exclusive offers, and regain customer loyalty.
We at Netpeak Software can't (and won't) stay away from all the hustle and anticipation of Black Friday deals either. Hence, we've prepared several bundle discounts for our digital marketing tools — Netpeak Checker and Netpeak Spider. Moreover, we've collected the best offers from our partners just for you. Keep reading to find the best Cyber Monday and Black Friday deals of 2023!
A Brief History of Black Friday
Initially, the term "Black Friday" had no connection to discounts or shopping. It was mainly used to describe somewhat adverse events or situations: for instance, workers not showing up at their jobs after celebrating Thanksgiving.
The first time "Black Friday" became a shopping-related term was in the 1950s. Police in Philadelphia complained about a huge crowd approaching the city to shop the day after Thanksgiving. They called it a "Black Friday" since they had to control those people's behavior. Since then, the term has been used to refer to a shopping spree or huge sales. And, as you can tell, this term has been around for a while now.
Today, what used to be a genuinely American thing has become popular way beyond its borders. You can see loads of Black Friday deals in most European and many Latin American countries, Mexico, Australia, and others.
With the evolution of online shopping, there's no need to search for top Black Friday offers in-store and wait in huge lines. Now, you can easily find the best deals and make instant purchases without leaving the house, and businesses have already taken care of making this process as smooth and fast as possible. Even if you're more of a software junkie and would pick digital tools over clothes at any time, Cyber Mondays have you covered. One-size-fits-all is not a thing anymore.
When does Black Friday 2023 start?
So, when is Black Friday this year? The very start of it is always the last Friday of November — hence, Black Friday 2023 starts on November 24th. However, you can now see many shops and service providers start running special deals and discounts way earlier — at least a week or two in advance.
If you're more into software, gadgets, and other digital tools, you can try to get the best deals out of Cyber Monday, which usually goes after Black Friday, i.e., November 27th.
Black Friday Deals from Netpeak Software
Netpeak Software provides digital marketing tools for improving on-page content, SEO stats such as keyword ranking or compliance, and other metrics essential for your brand's online presence. Our tools — Netpeak Spider and Netpeak Checker — allow you to integrate over 20 analytical services, detect critical issues, and run a thorough SEO checkup of any website.
Of course, we at Netpeak Software stay within global trends. So, we would love to offer you some special Black Friday deals from our side too. No promo codes are required — just come and get your desired tool at a nice discount!
Check out what product offers are available from November 20th to December 9th.
Annual subscription offers:
Netpeak Spider (Windows): get an Advanced or Pro bundle with a 20% discount
Netpeak Checker (Windows): get a Pro or Max bundle with a 20% discount
Lifetime license offers:
Netpeak Spider (Windows): get an Advanced or Pro bundle with a 30% discount
Netepak Checker (Windows): get a Pro or Max bundle with a 30% discount
Try Netpeak Spider and Netpeak Checker to improve your SEO strategy and create a better image for your brand online.
Best Black Friday Offers From Our Partners
To let you enjoy your cyber shopping even more, we've gathered some of the best online Black Friday deals from our partners. All of them are available for a limited time only, so don't hesitate to check them out.
ControlHippo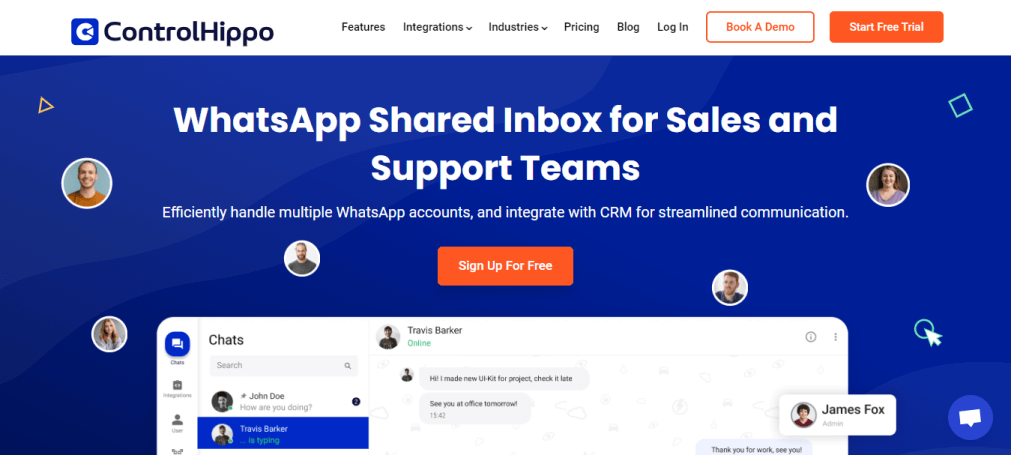 ControlHippo is an omnichannel shared inbox that helps companies handle customer communications through a single dashboard across various channels such as Facebook Messenger, WhatsApp, Telegram, Instagram, and more. This platform ensures consistent and effective customer support and engagement across multiple channels by facilitating seamless team collaboration.
Enjoy the Black Friday deal from ControlHippo from November 1st to November 24th. Get 20% off all available plans by using the promo code BF20.
Sender
Sender is an email marketing software that gives you everything you need for successful campaigns that grow your revenue and business. With this handy tool, you can leverage your store's customer data to trigger automated flows for cart abandonment, newsletter signups, link clicks, product purchases, and more.
From November 1st to November 27th, get 20% off all the payment plans offered by Sender. Use the promo code PARTNER20 to activate the discount.
TemplateMonster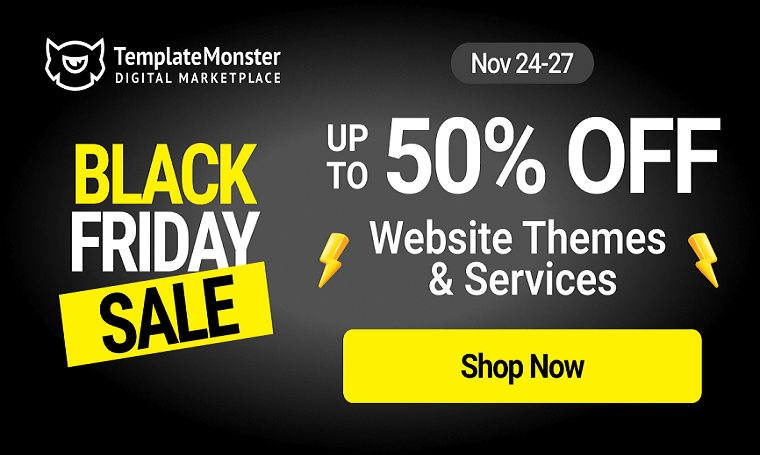 TemplateMonster is the go-to digital marketplace for all your web project needs. With a vast selection of premium and free products, this platform caters to web designers and developers of all skill levels.
From November 14th to November 30th, get up to 50% off on a variety of services (no promo codes required):
14 - 20/11/23 Bundle Deals: 1 template + a range of services + graphics at a favorable price.
20 - 27/11/23 Black Friday PRE-SALE/SALE - up to 50% OFF on WordPress, Website Themes, Services, CMS, WooCommerce, Ecommerce, MonsterONE Lifetime, and MonsterONE All-In-One PRO.
27 - 30/11/23 Сyber Monday SALE - up to 70% OFF on Website Themes and dedicated services.
Narrato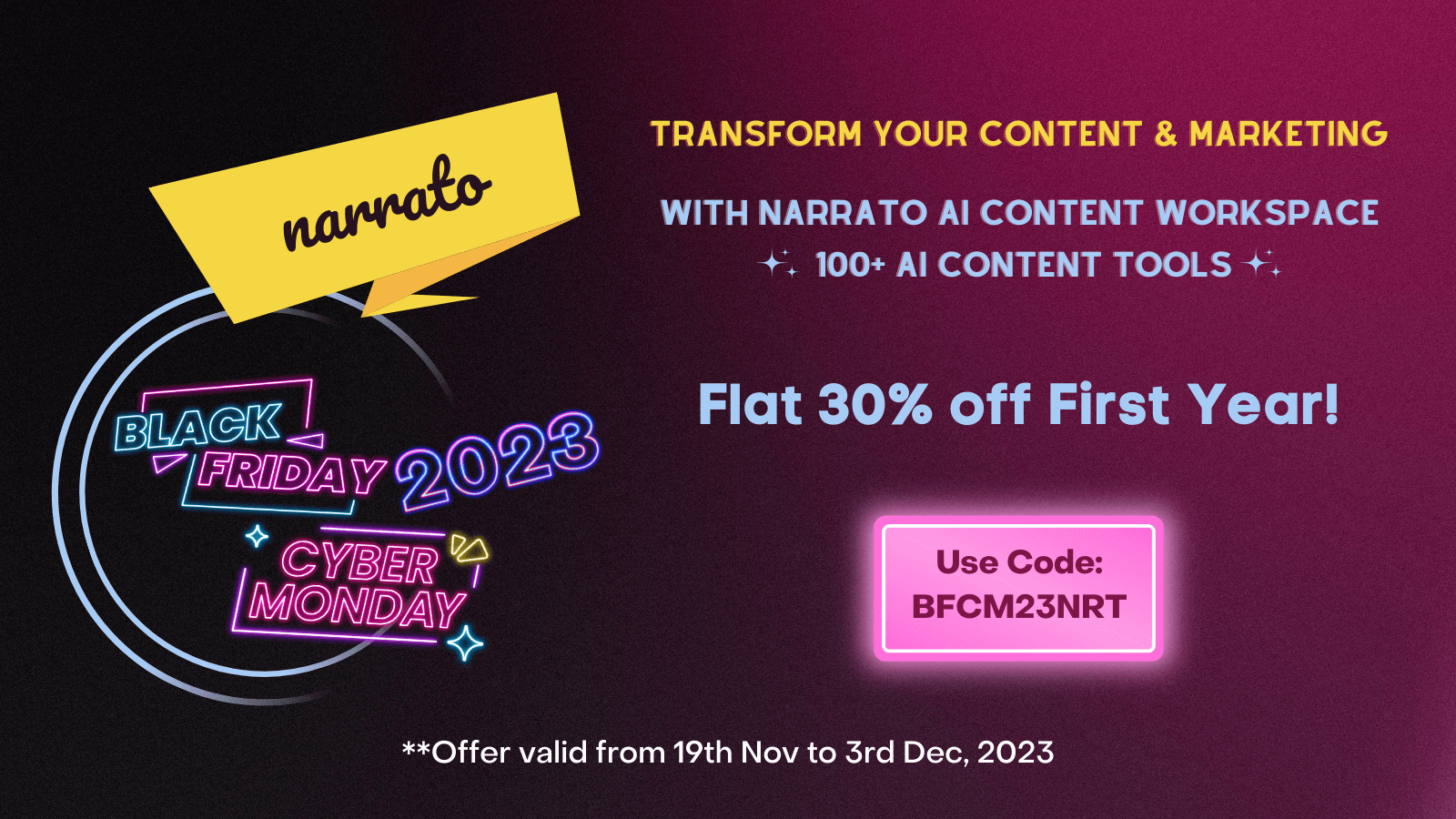 Narrato is the ultimate tool for content creation and marketing. With a remarkable array of AI and automation tools at your disposal, crafting exceptional content is now easier than ever before. It accelerates content production by up to 10 times, allowing you to save plenty of hours and resources to engage in other valuable activities.
During the Black Friday Sale, you can get 30% off for your first year with Narrato Workspace. Use the promo code BFCM23NRT to activate your discount. The offer is available from November 19th to December 3rd.
Newoldstamp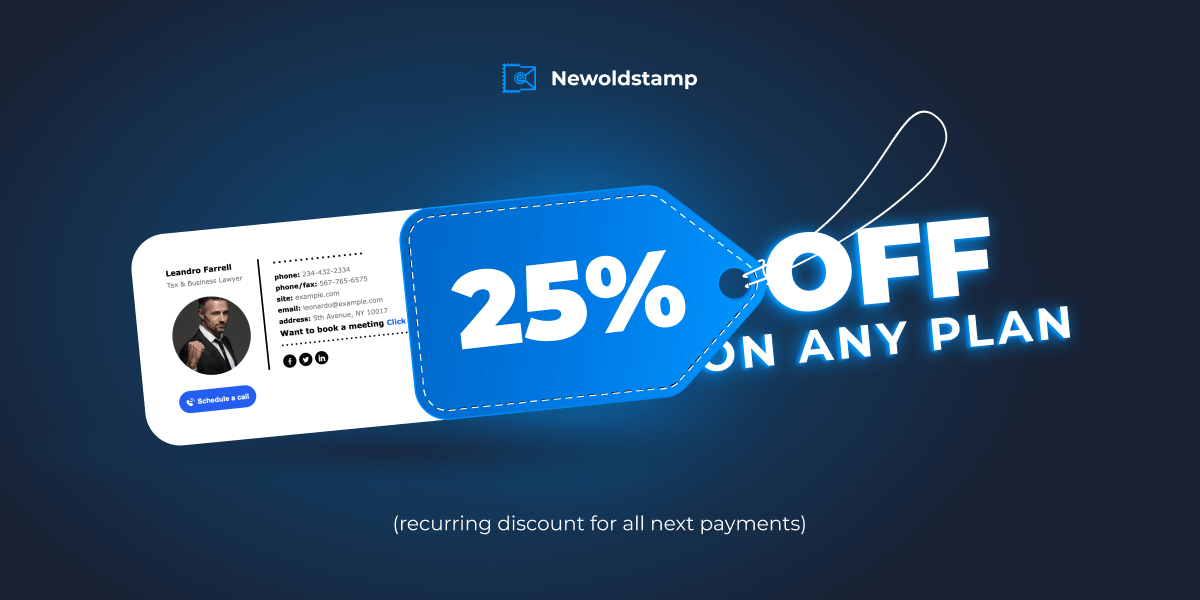 With Newoldstamp, you can effortlessly manage and standardize your email signatures across your entire organization. Take advantage of email signature marketing campaigns, integrated analytics, and seamless compatibility with Google Workspace, Exchange, and Microsoft 365. Drive traffic to your website, generate leads, and announce your latest events with clickable links, banners, and interactive buttons in your email signature.
This Black Friday, supercharge your email strategy by embracing the exclusive offer — get a 25% discount on any plan for all following payments with the coupon code BF2023NOS.
This deal is only available from November 20th to November 30th.
MySignature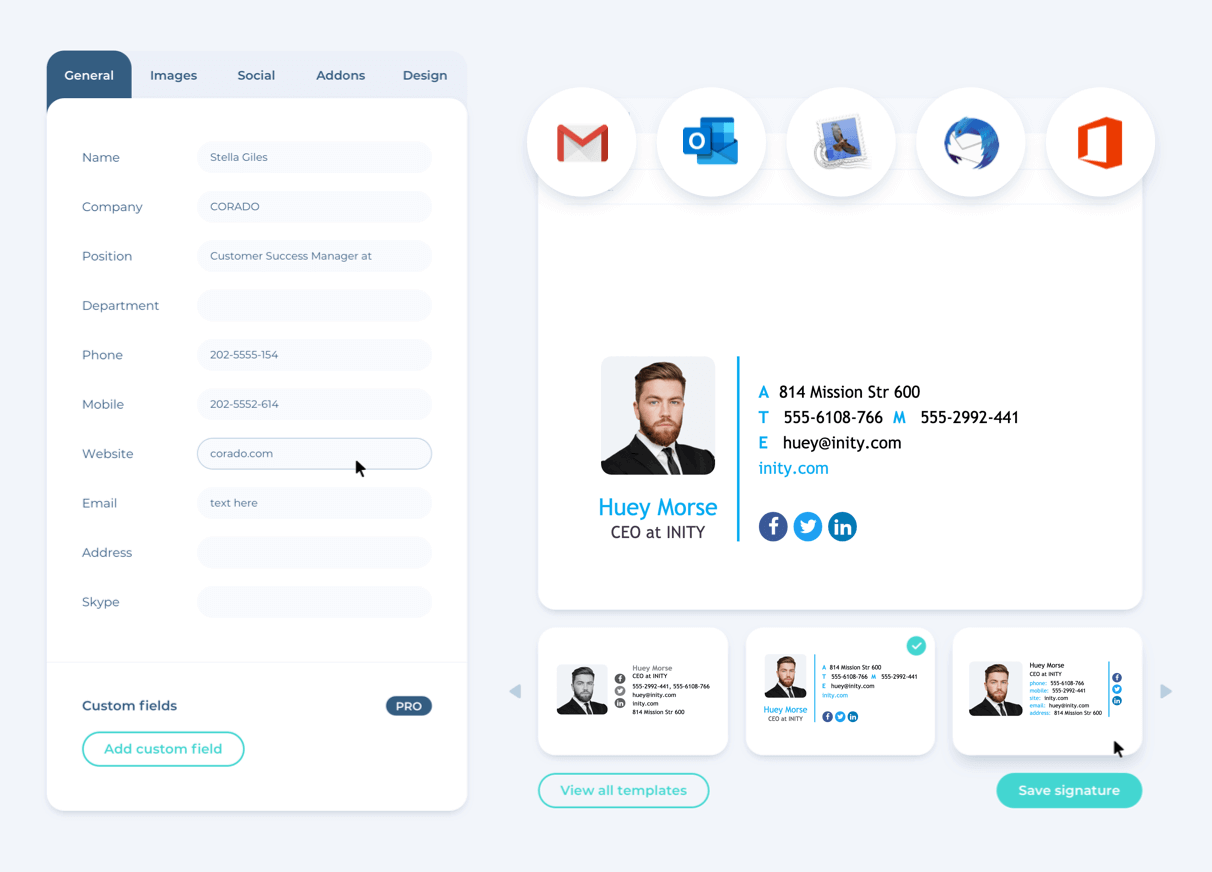 MySignature is an all-in-one email signature and email tracking platform. It lets you easily create professional email signatures and make your business emails stand out. With MySignature, you can increase brand awareness, build trust, and boost credibility by creating personalized email signatures with your logo/photo, banner, contact information, links to social profiles, and CTAs.
This Black Friday, MySignature brings you a whopping 50% off on the first payment for all yearly plans using the code BF2023MS. This offer is available from November 20th to November 30th.
Brand24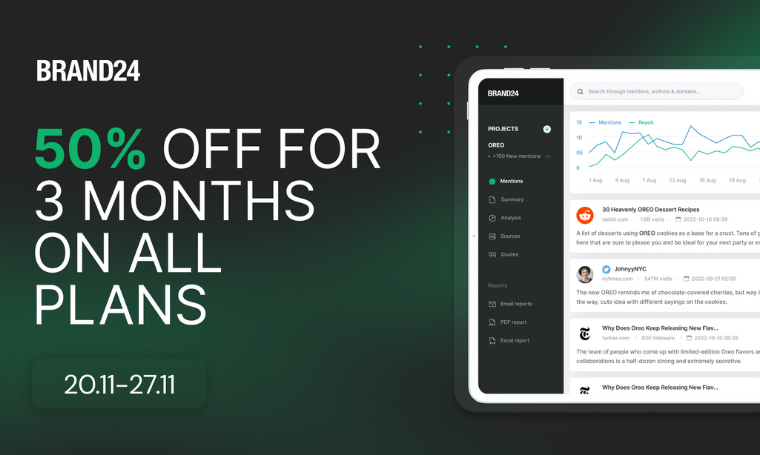 Brand24 is an AI-powered social listening tool. It helps businesses keep track of conversations about their brand, products, and competitors. Users can get customer insights, engage with communities, find leads, improve service, connect with influencers, and monitor competition. It's an affordable solution for managing online reputation and tracking marketing efforts.
This Black Friday, Brand24 is offering 50% off any plan for three months — the discount becomes active automatically, so there's no need to apply a promo code.
The offer is valid from November 20th to November 27th.
Snov.io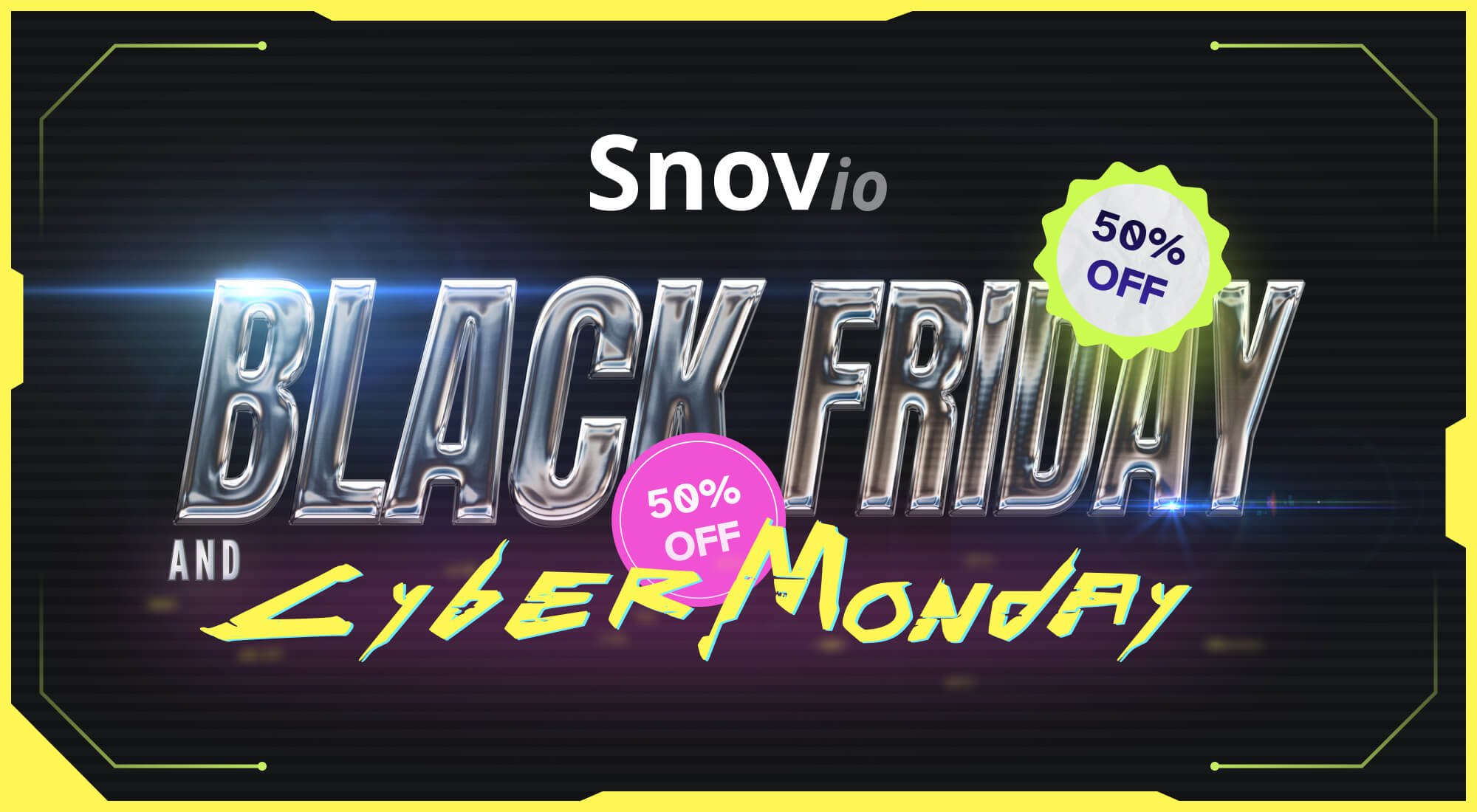 Snov.io is a go-to solution for email outreach and sales automation. This all-in-one platform offers email finding, verification, drip campaigns, deliverability features, a free sales CRM, and 5,000+ app integrations – all budget-friendly and user-centered.
Snov.io cuts its annual prices for all premium plans in half only for the Black Friday season. Use the promo code BLACKFRIDAY23 to activate the discount. Hurry up, though — it will only be available from November 20th to December 9th.
WebPromoExperts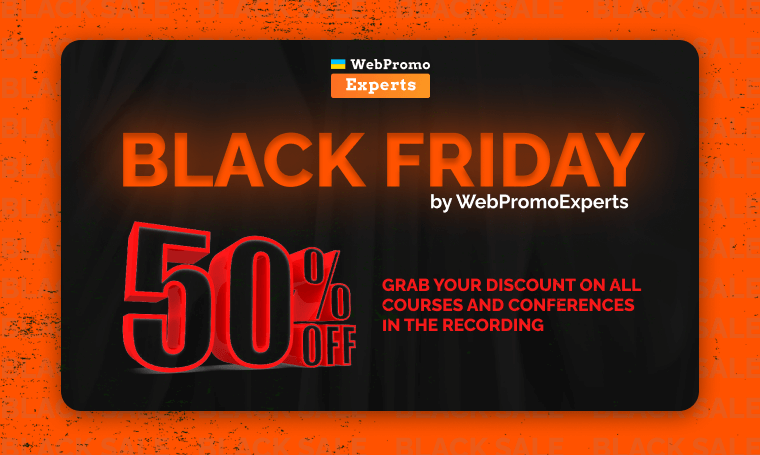 WebPromoExperts Academy is an educational platform for Internet marketing. During the 11 years of its existence, WebPromoExperts Academy has produced more than 9,000 digital specialists, who today work in Privatbank, Rozetka, Farmak, HUAWEI, and other large companies. The Academy also conducts corporate training, online conferences, and workshops.
WebPromoExperts gives a 50% discount on all video courses and online conference recordings at WebPromoExperts Academy. Explore your favorite Internet marketing topics and grab the best deals on valuable insights from November 20th to November 26. No promo code is needed!
Stripo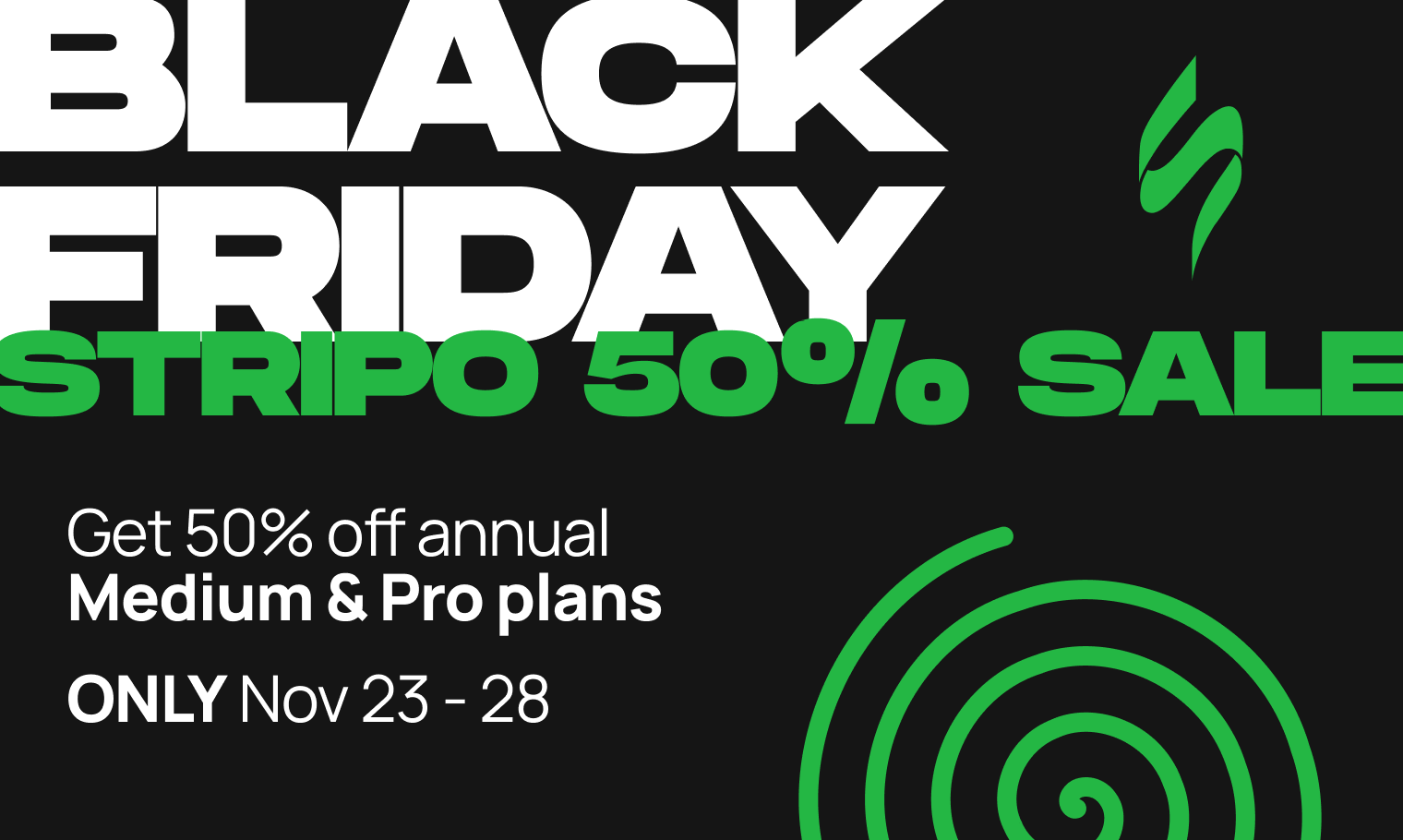 Stripois an all-in-one email design platform trusted by over 1,000,000 users worldwide. It equips you with all the necessary tools to create emails of any complexity, including interactive, real-time, and AMP content. With 1500 ready-made templates and the ability to save and reuse email modules across multiple campaigns, Stripo simplifies your email design process.
Among other Black Friday offers, Stripo offers a 50% discount for the annual Medium and Pro plans for new users. You can also get a discount if you want to upgrade the plan to a Medium or Pro level as a registered user and if your current plan is lower than your current one at the time of this promotion.
To activate the deal, apply the promo code BFSTRIPO1tJWNa from November 23rd to November 28th.
GetProspect

GetProspect email finder is a powerful prospecting tool that allows you to search for email addresses on LinkedIn. This powerful tool is helpful for marketers, salespeople, and anyone who cares about lead generation. The extension offers data export in CSV and XLSX formats, while simple data synchronization options allow you to keep your email finder connected to the software you use most often.
From November 24th to November 28th, you can get a 50% discount for a monthly plan and retrieve access to all its features (no promo code needed):
GetProspect email finder extension
B2B contact database
Email enrichment
CRM
Cold emailing tool
Plerdy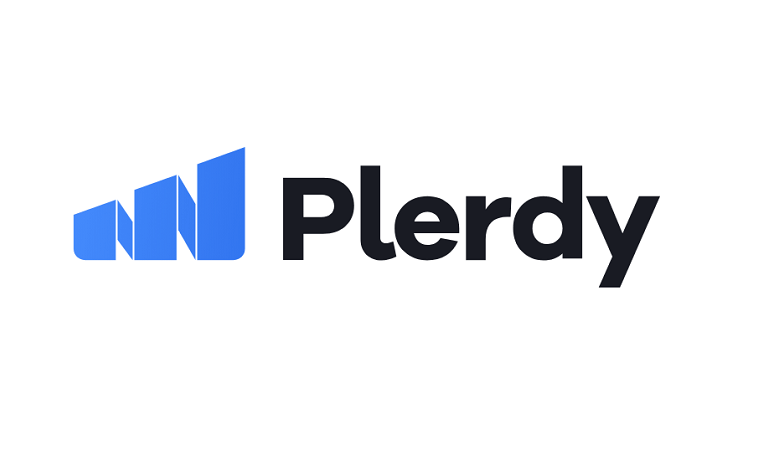 Plerdy is an all-in-one website analysis tool designed for Conversion Rate Optimization (CRO) & SEO. It allows businesses to track, analyze, and convert visitors into buyers with AI assistance. Features include UX analytics, e-commerce insights, AI-powered reports, and heatmap capabilities.
This Black Friday, give your website the gift of unmatched optimization and watch your business soar with Plerdy. Use the promo code plerdyBF2023 and get 50% off annual plans. Apply the code from November 24th to December 1st to activate the discount.
SkillsBooster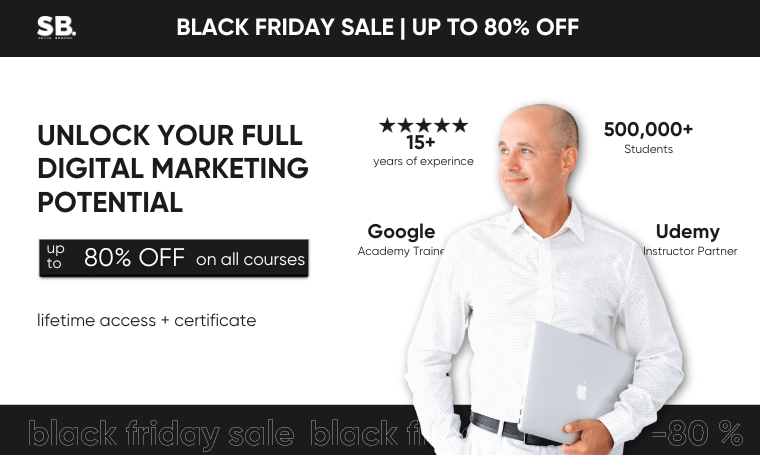 SkillsBooster is a digital marketing academy chosen by 500,000+ specialists worldwide who elevate their careers daily with our online courses. The company offers online courses covering various digital marketing topics, including AI marketing, social media marketing, SEO, content marketing, email marketing, web analytics, paid advertising, and more.
SkillsBooster offers up to 80% off on all digital marketing courses with lifetime access and a certificate — no promo code is required for activation. Get your hands on this deal from November 25th to November 30th.
CDP Yespo
Yespo is an omnichannel customer data platform that offers ready-made tools and campaigns for large and medium ecommerces. It allows you to instantly receive additional income from existing customers.
Using Yespo, marketers can customize segments of any complexity, create workflows and use the most profitable triggers, and generate personalized product recommendations based on AI. Yespo provides 8 channels for customer communication: email, web and mobile push, in-app, app inbox, widgets, SMS, Viber.
With promo code CDP-BF-2023 Yespo offers a 25% OFF all plans for new and existing customers (*excluding SMS and Viber campaigns).
HelpCrunch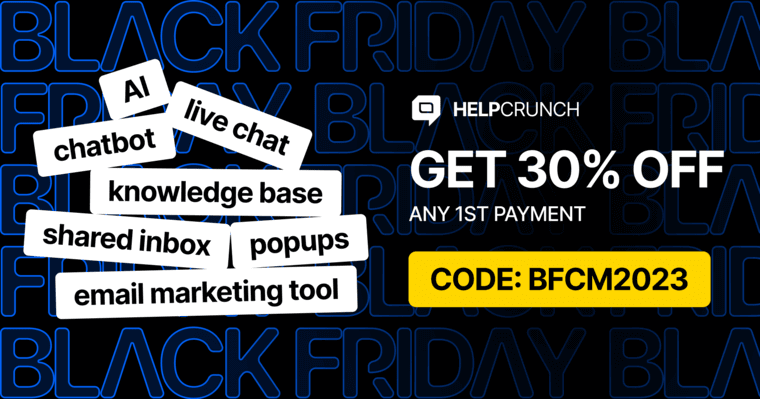 HelpCrunch is an AI-powered platform for building customer relationships.The software offers tools for customer service automation with live chat, chatbots, knowledge base, and shared inbox which unifies all communication channels in one place (chat on the website, chatbots, email, and messengers). Plus, marketers can leverage additional HelpCrunch features like email marketing automation and popups for higher conversions and increasing sales.
Get the biggest discount of the year this Black Friday — 30% off your first payment. The deal sums up with annual discounts, so you can save up to 50% in total by signing up for a whole year. Use the promo code BFCM2023 before November 27 to get a powerful customer communication platform at the most affordable price.
Serpstat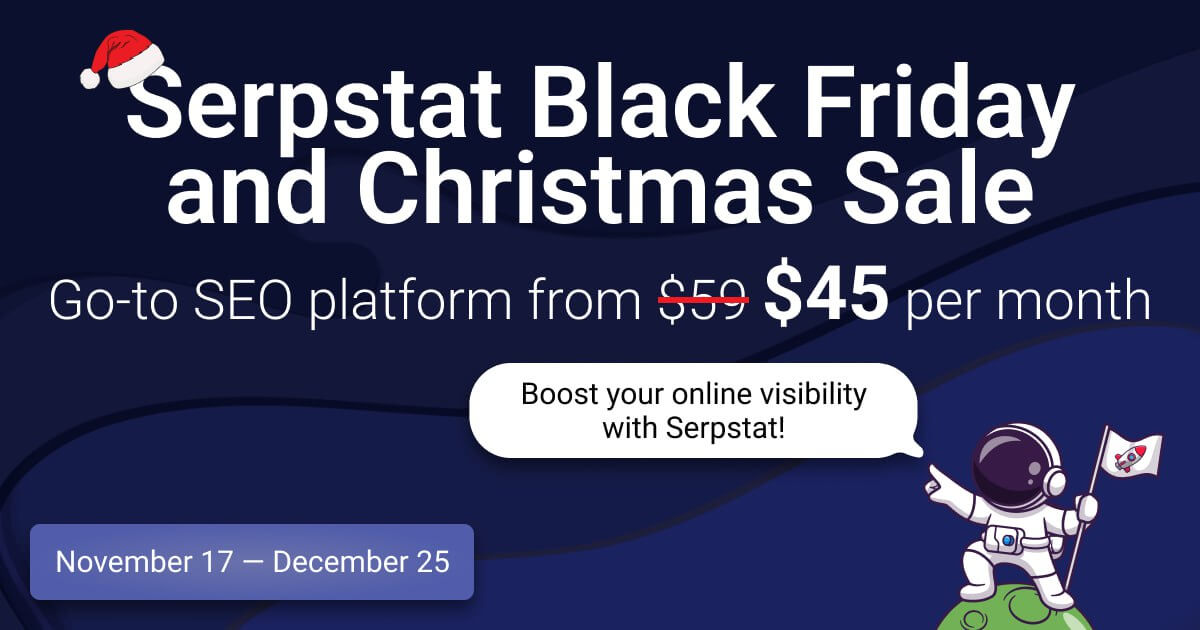 Serpstat a powerful SEO platform that offers an all-in-one solution for keyword research, competitor analysis, and rank tracking. With its advanced features and user-friendly interface, Serpstat is a must-have tool for anyone looking to optimize their website and improve their online visibility.
Get your Black Friday discount staring from $45 per month! From November 17th to December 25th, save on annual plans. Choose your ideal pricing and unlock the potential of your business with Serpstat Christmas Sale discounts!
CallHippo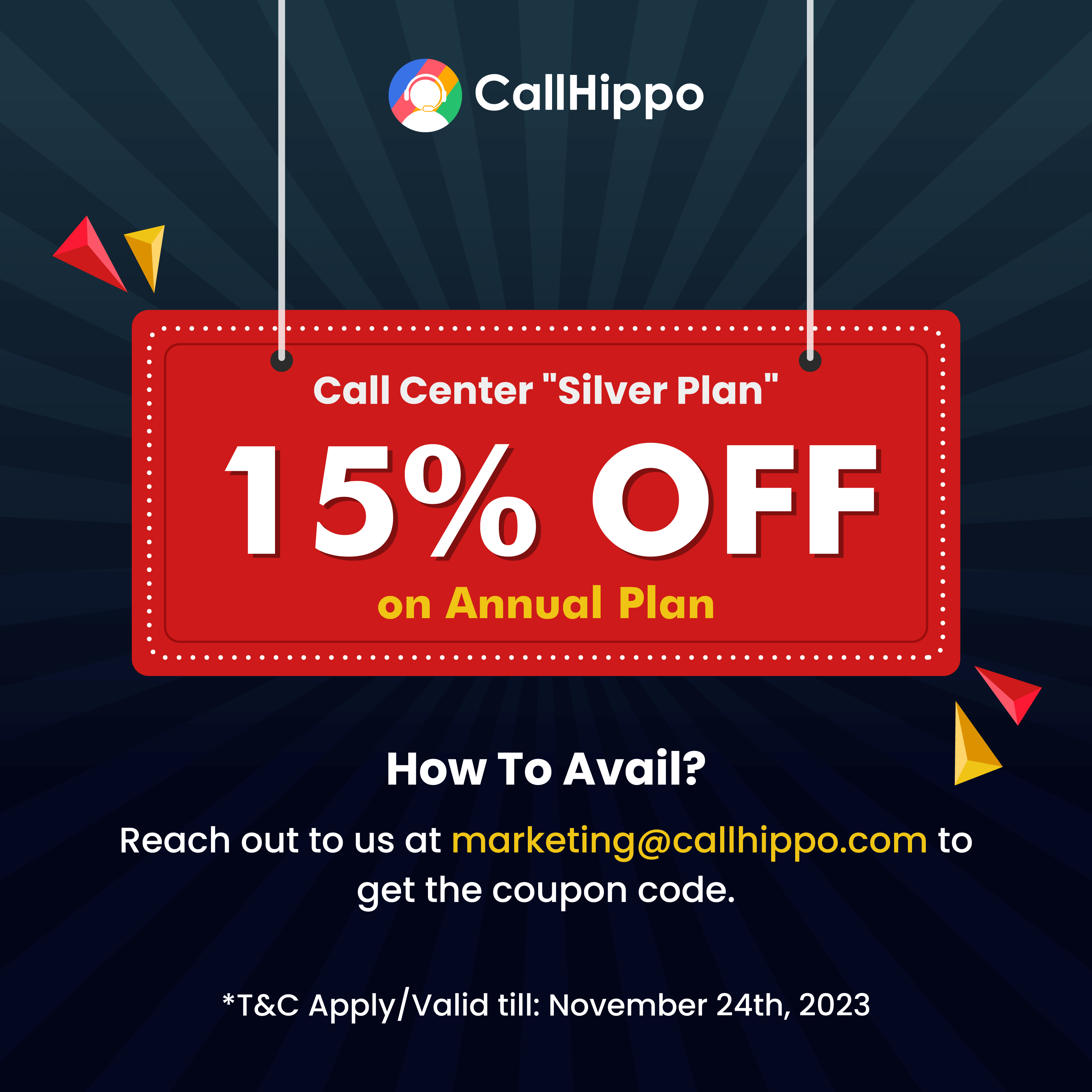 CallHippo is a leading virtual call center solution catering to businesses of all sizes. With tailored features for enhancing customer experiences and empowering sales teams, CallHippo integrates seamlessly with over 100 applications, such as Shopify, Zapier, Freshdesk, and HubSpot, automating your call center operations.
Save 15% on the "Silver Plan" for the Annual Plan this Black Friday! Just reach out to [email protected] for your coupon code.
LambdaTest
LambdaTest is an AI-powered test orchestration and test execution platform that allows companies to speed up their product releases while maintaining high quality, supporting their digital growth. This platform enables users to perform real-time and automation testing across 3,000 browsers, OS, and device combinations, making it a leading choice among cloud testing platforms.
More than 10,000 corporate clients and over two million users from over 130 countries depend on LambdaTest for their testing requirements. Grab this opportunity and test your websites and apps for Black Friday and Cyber Monday. Dive into Testing Excellence with a Flat 30% Off on LambdaTest Selected Annual Plans! Use Code BFCM30 at Checkout.
Offer Validity: 1 Nov, 2023 to 30 Nov, 2023.
How Businesses Can Benefit from Black Friday Deals
Every business needs an engagement boost to gain more potential customers. Hence, many of them launch powerful, long-term digital marketing campaigns during global events like Black Friday or Cyber Monday. This helps boost sales and allows companies to gain extra value, create exclusive deals or bundles, and boost customer loyalty.
Offering BF deals is an excellent chance for more customers to get an opportunity to try your product, discover its perks, and, later on, decide whether they want to keep receiving services from you. That is why planning your deals thoroughly and conducting market research before launching any campaign online is essential.
Top Tips on Maximizing the Efficiency of Black Friday Deals
With Black Friday approaching, you might need to prepare for it properly. Whether you're a customer or a product/service provider, you definitely want to maximize the efficiency of this event. We've prepared the checklists you should follow to take the most out of the best deals for Black Friday.
Tips for Businesses
As a vendor or business, you need to provide value to your customers. Even if you offer the best Black Friday deals, the lack of research and time management can affect your sales.
Here's a list of the top things you should keep in mind as a business to succeed in launching Black Friday offers:
Plan your Black Friday and Cyber Monday deals in advance;
Launch marketing campaigns via email and social media using teasers and special offers
Engage more people in last-minute purchases using Limited Stock notices;
Optimize your website's speed for mobile users;
Apply cross-selling and upselling;
Streamline your Customer Support services;
Provide multiple payment options for better comfort;
Enable post-sale engagement and ask for feedback.
Tips for Customers
As a customer, you also want to get the max out of the best Black Friday sales. To help you get exactly what you want and not overspend on something you don't really need, here's a list of tips you should follow:
Set your optimal and maximum budget you are ready to spend on Black Friday;
Create a wishlist to make sure you won't get too much unnecessary stuff;
Search for prices in advance to see if you're really getting a bargain;
Check for partnered discounts on your favorite websites;
Download dedicated apps to save extra money;
Keep in mind the final sales;
Avoid impulse purchases.
Conclusion
Black Friday is a celebration of shopping and special deals in many countries, and many businesses take it extremely seriously. This is an excellent opportunity to boost your company's online presence and gain more customers, improve your marketing metrics, and, well, grow your sales. Customers also get plenty of satisfaction from purchasing items they've been pursuing for a while and receiving exclusive, personalized deals from their favorite brands.
And what can be even better than receiving a special deal from a vendor you love? Getting some extra offers from a partnering company that offers products or services that might be useful as well.
This has become a common practice that allows partnering companies to cross-promote each other and increase revenue by getting more potential customers to buy their items.
We at Netpeak Software are open to new cooperation opportunities and keep growing our partners' list to provide more beneficial deals to you and work together to improve our marketing strategies and businesses. Moreover, we encourage our partners to use Netpeak Software products to work on their e-commerce strategies and, as a result, become even more successful in the future.
So, if you're looking for top Black Friday deals on digital marketing products, Netpeak Software and our partners are there for you. Feel free to try as many offers as you can find in this article and have a great Black Friday spree!