Improve your loading time with Netpeak Website Page Size Checker
User experience plays an essential role in the success of your online business. If your website takes a long time to load, you may lose your potential customers forever. Learn how to improve the speed of your website with our Website Page Size Checker.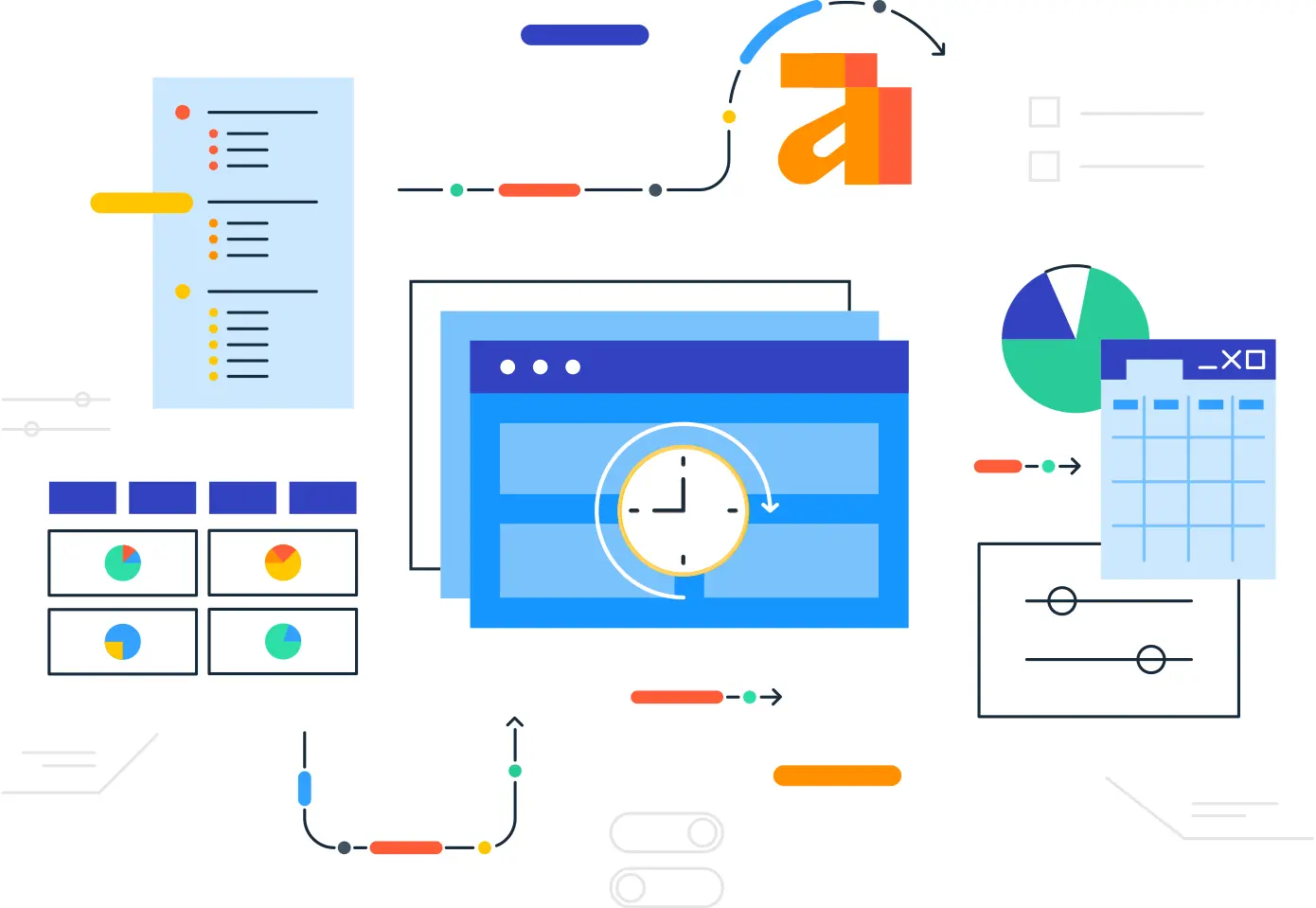 Get the Page Size Checker
Key features of Netpeak Website Page Size Checker
Let's dive deeper into the main features of our tool so you won't lose any valuable data you can get with it.
Page size according to Ahrefs
Get the size of the crawled page in bytes according to Ahrefs.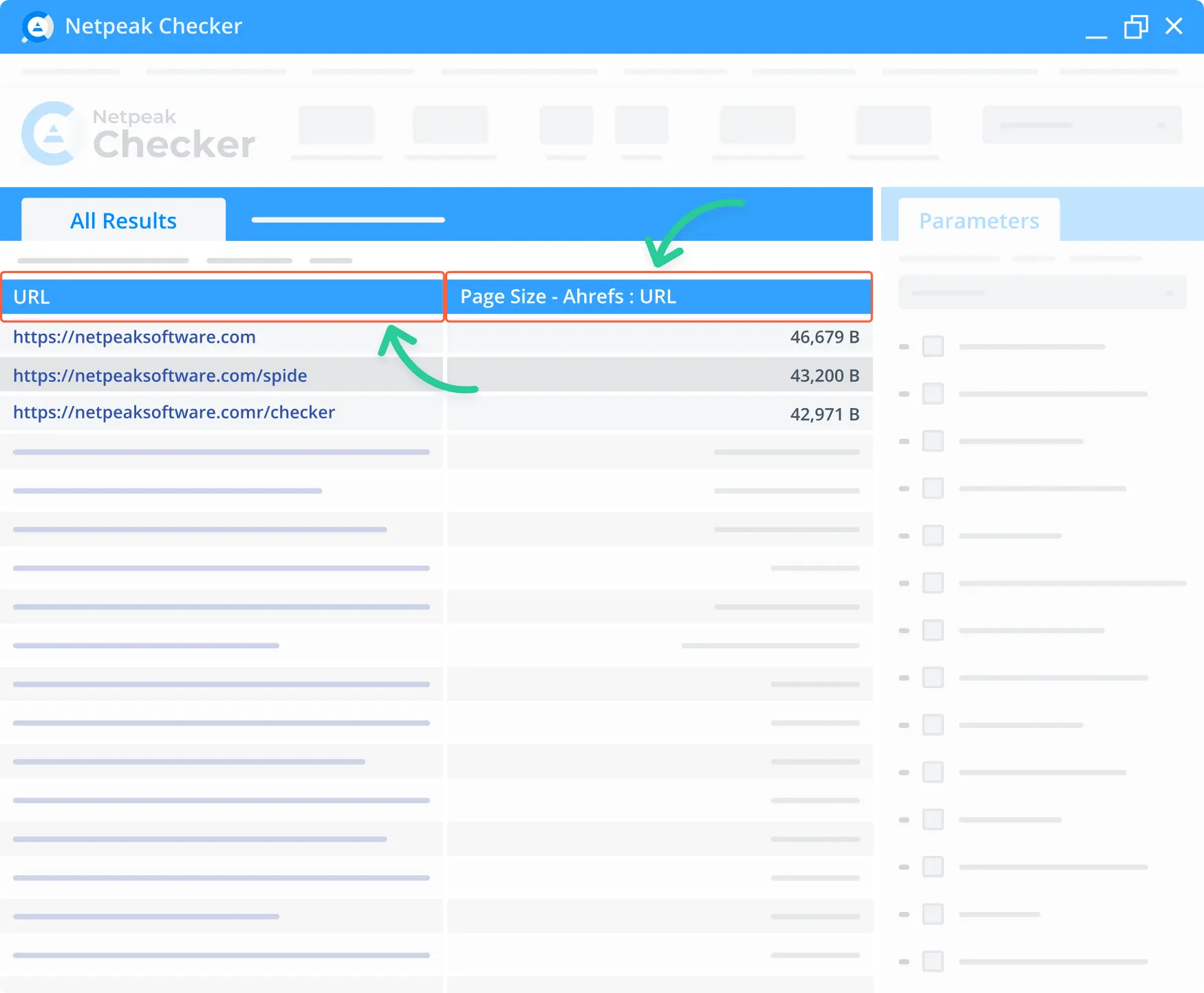 Additional onpage info
You do not only check webpage size, but also a list of other important parameters to keep in mind, such as title, title length, meta robots, outgoing and internal links, etc.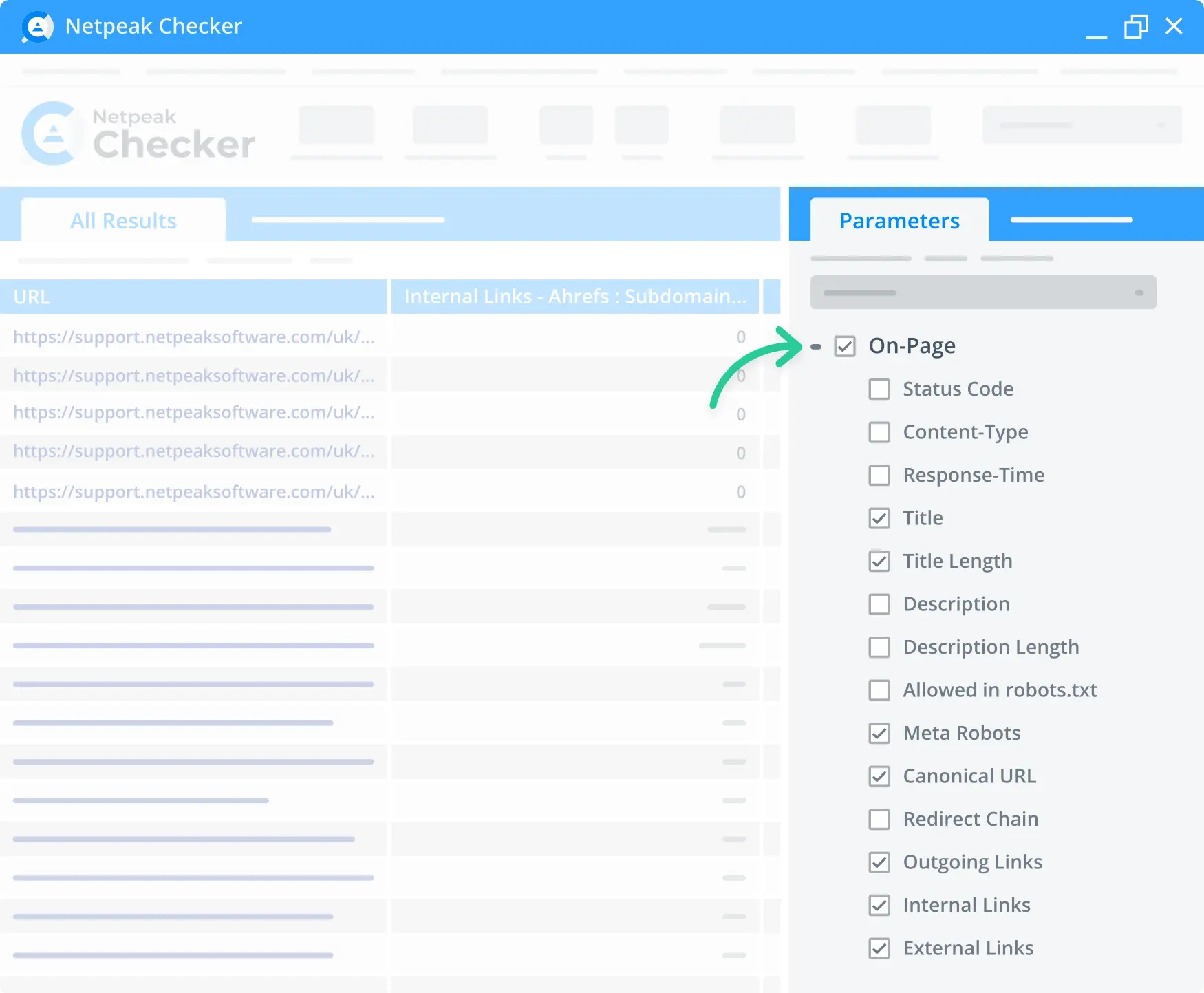 Different services data and metrics
Besides the page size, you can also get valuable data from such services as Ahrefs, Majestic, Semrush, Similarweb, etc.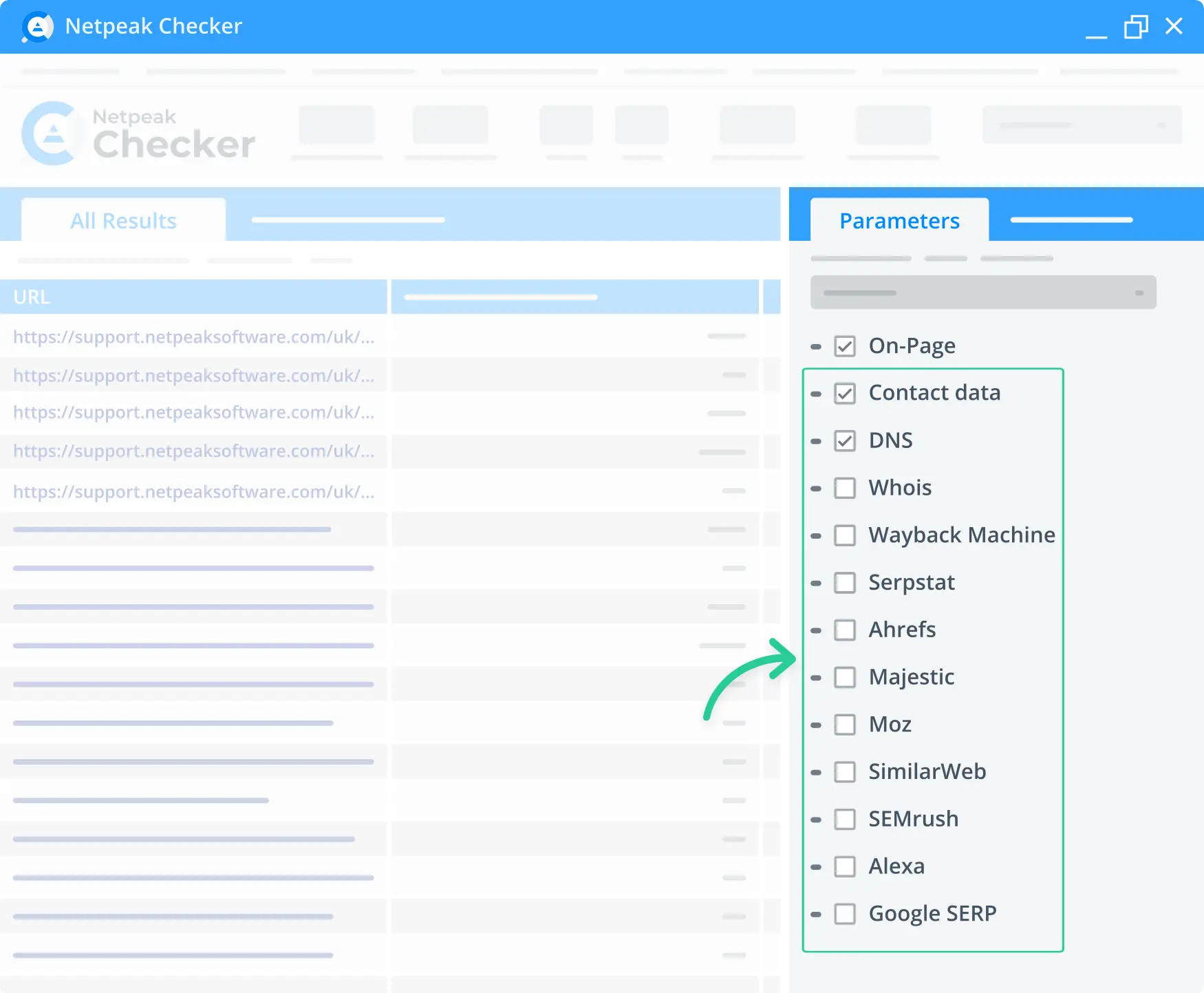 Improve the speed of your website and increase your user experience with Netpeak Page Size checker
Want to keep your audience returning to your website and give them the best experience? With Netpeak Page Size Checker, you can easily see what pages take too long to load and how to improve their speed. Sign up for a free trial to get access to all the features!
Save up to 20%. Cancel anytime.
How to use Netpeak Website Page Size Checker
1.

Open Netpeak Checker and add necessary pages for analysis

Choose the pages you want to analyze and insert the URLs into Netpeak Checker. Choose the most comfortable way: enter manually, upload from the file, paste from the clipboard, or download from the sitemap.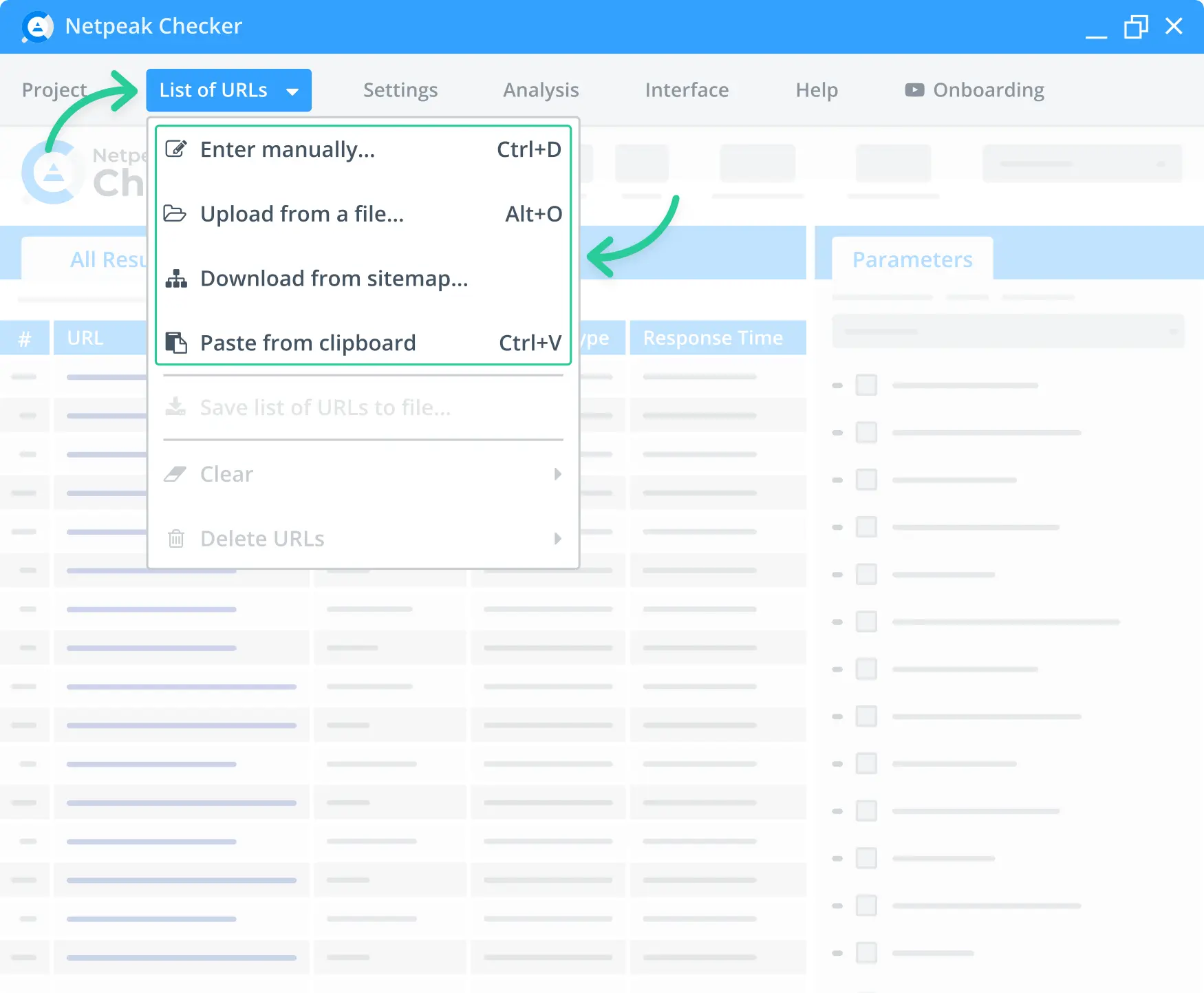 2.

Choose necessary parameters

On the parameters tab, check page size.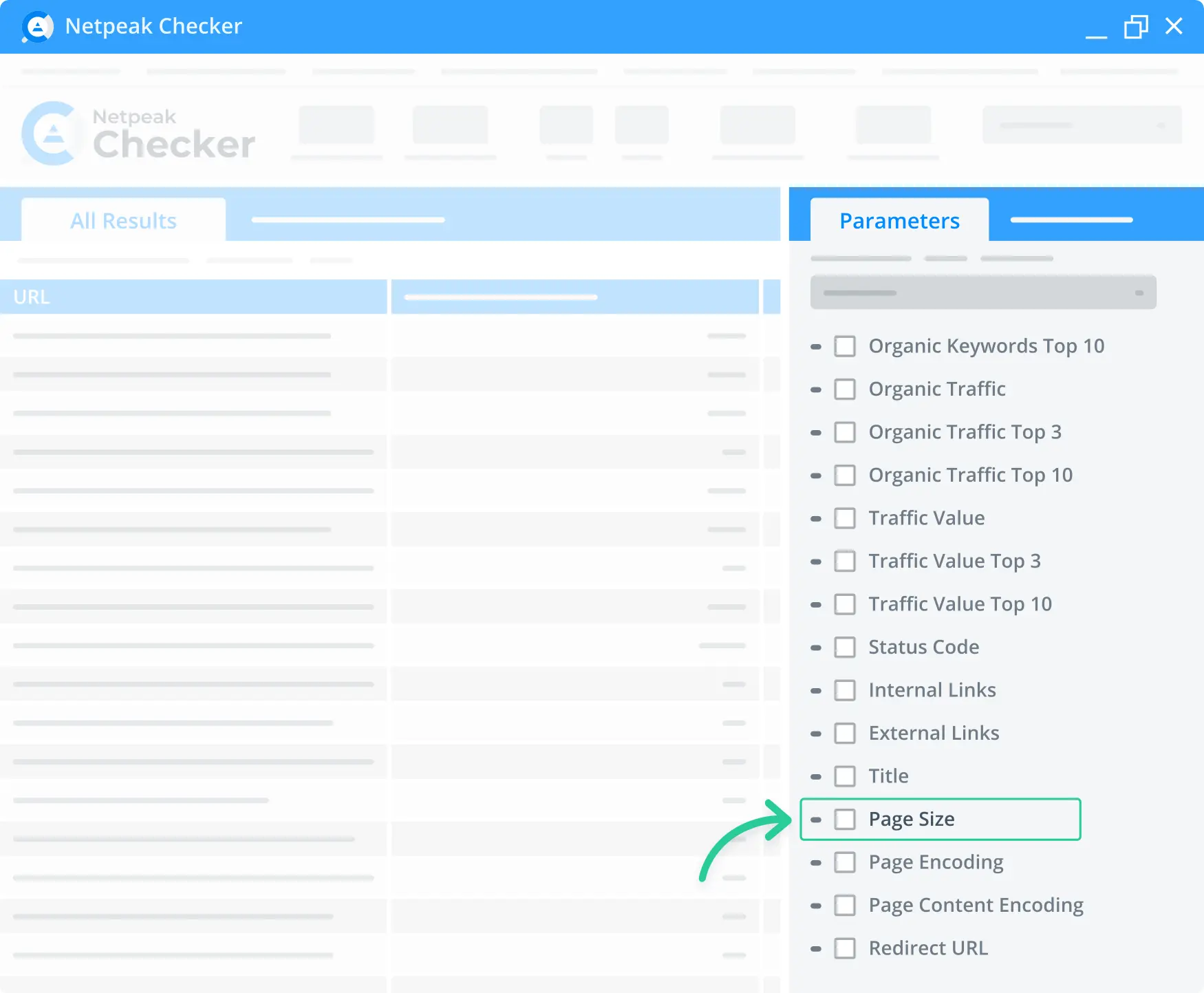 3.

Add API

To get the data from the third-party service, you need to authorize Netpeak Checker by following the link and entering your access token in the corresponding field.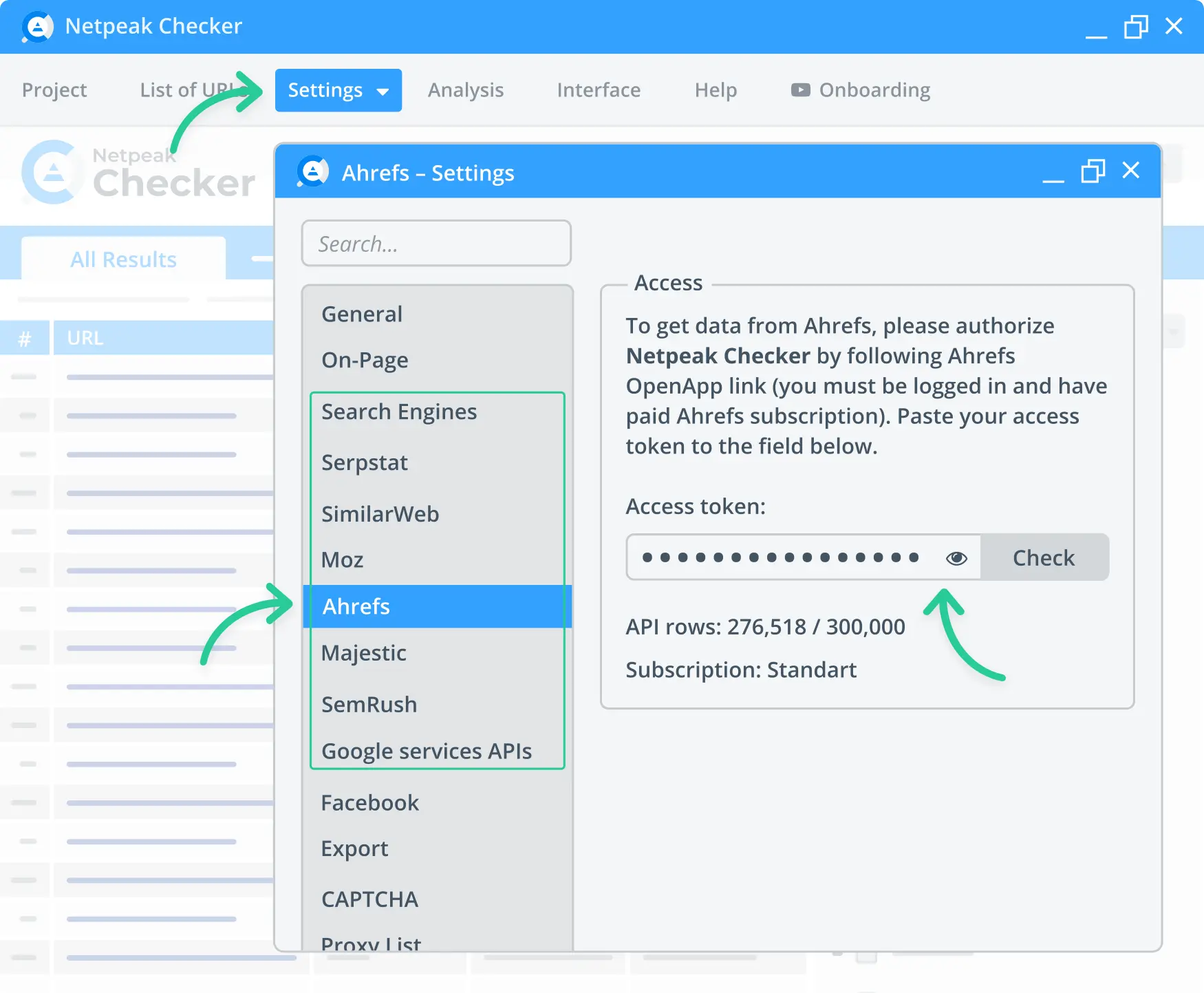 4.

Start scanning and find page size info

After the scanning process starts, you will get the size information for all the pages you've entered.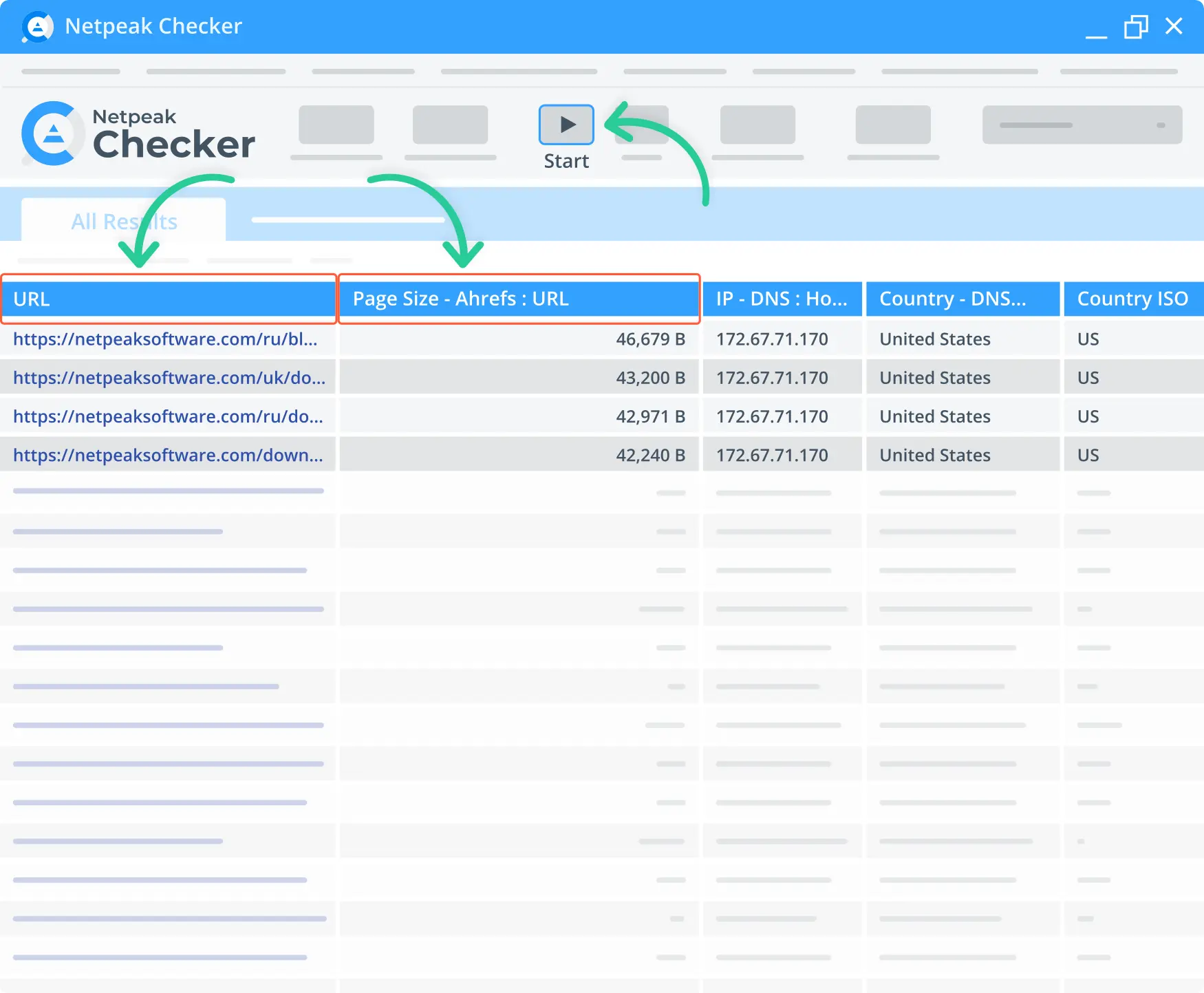 5.

Extract necessary data

Download the page size data in any format you need.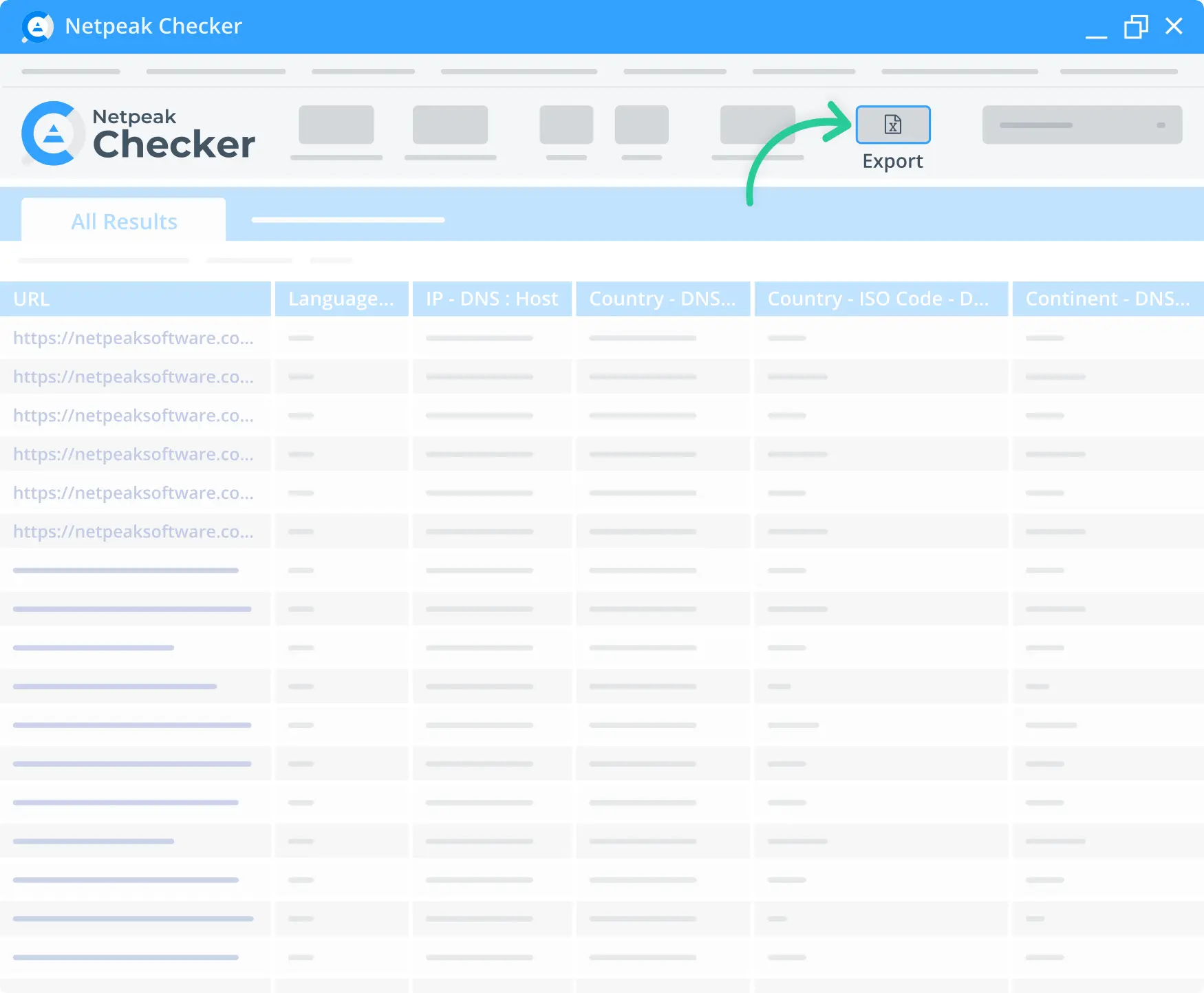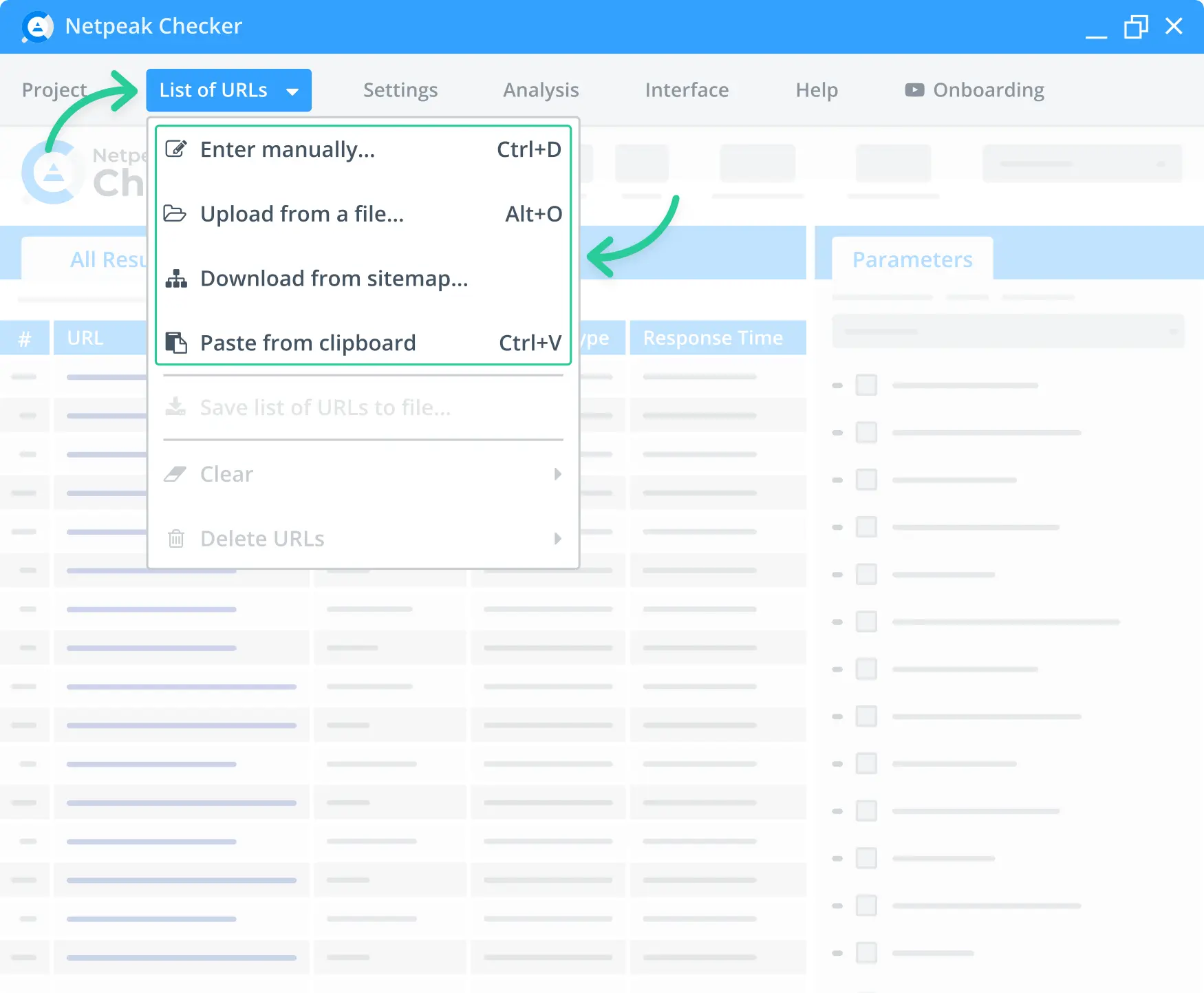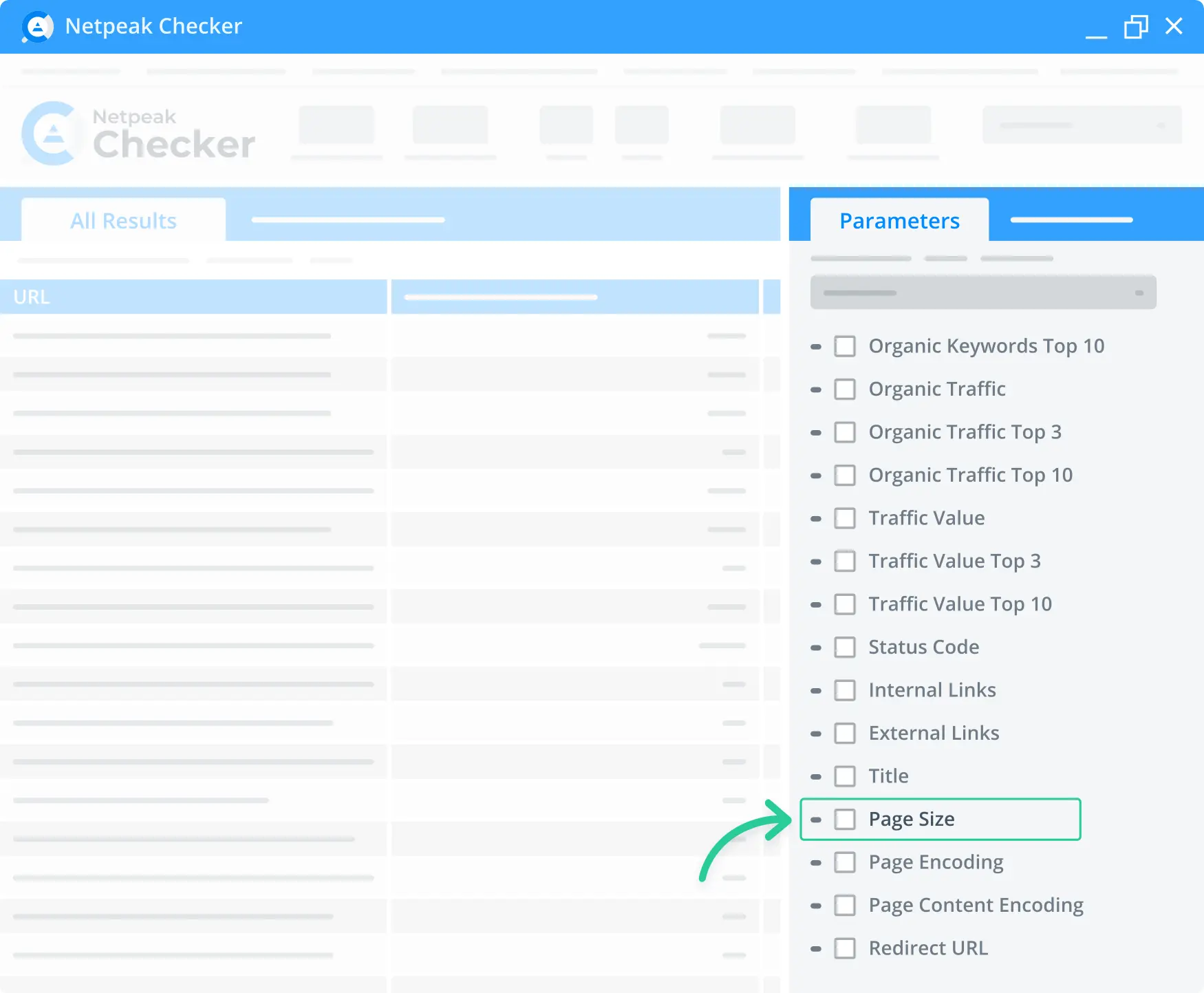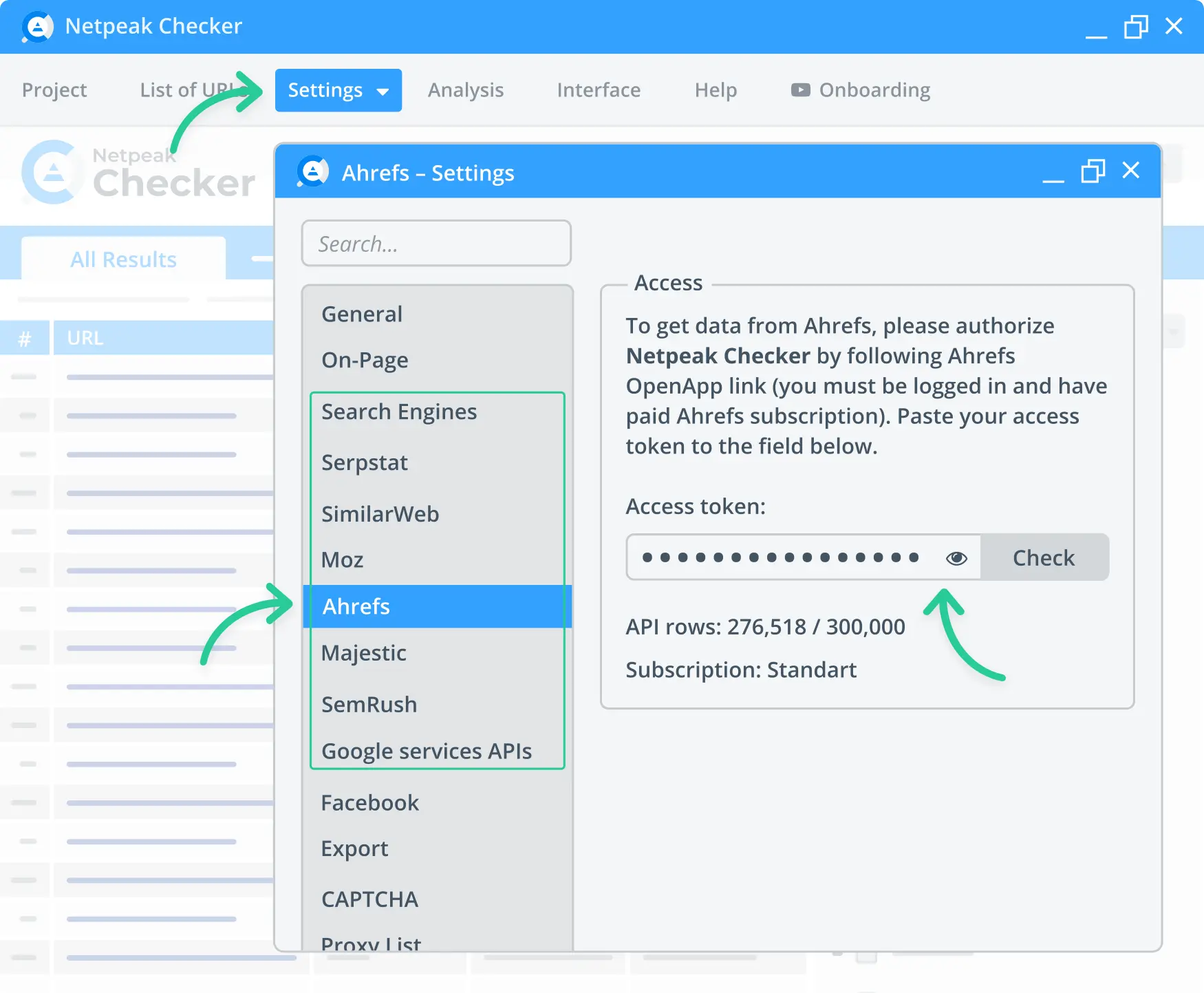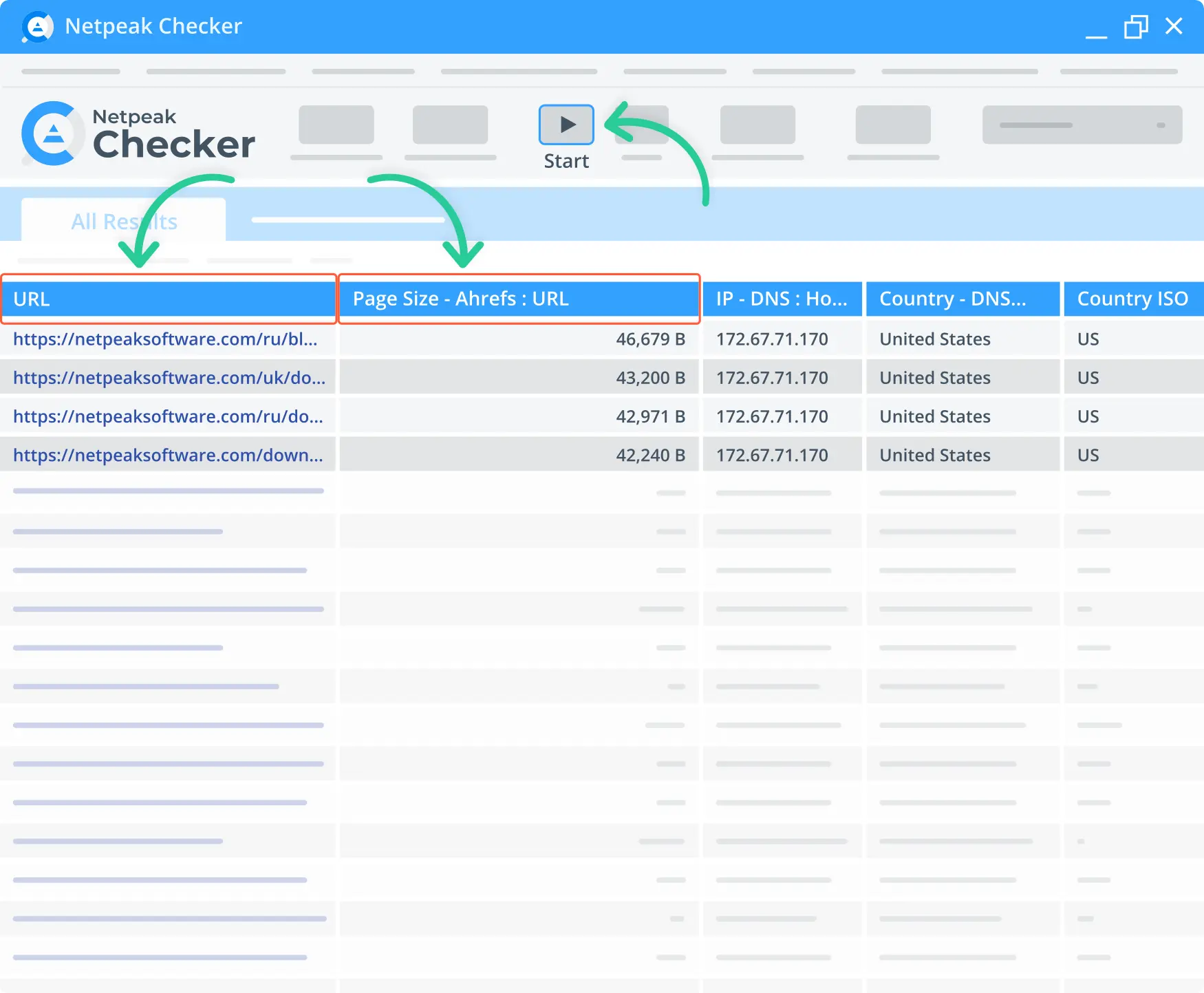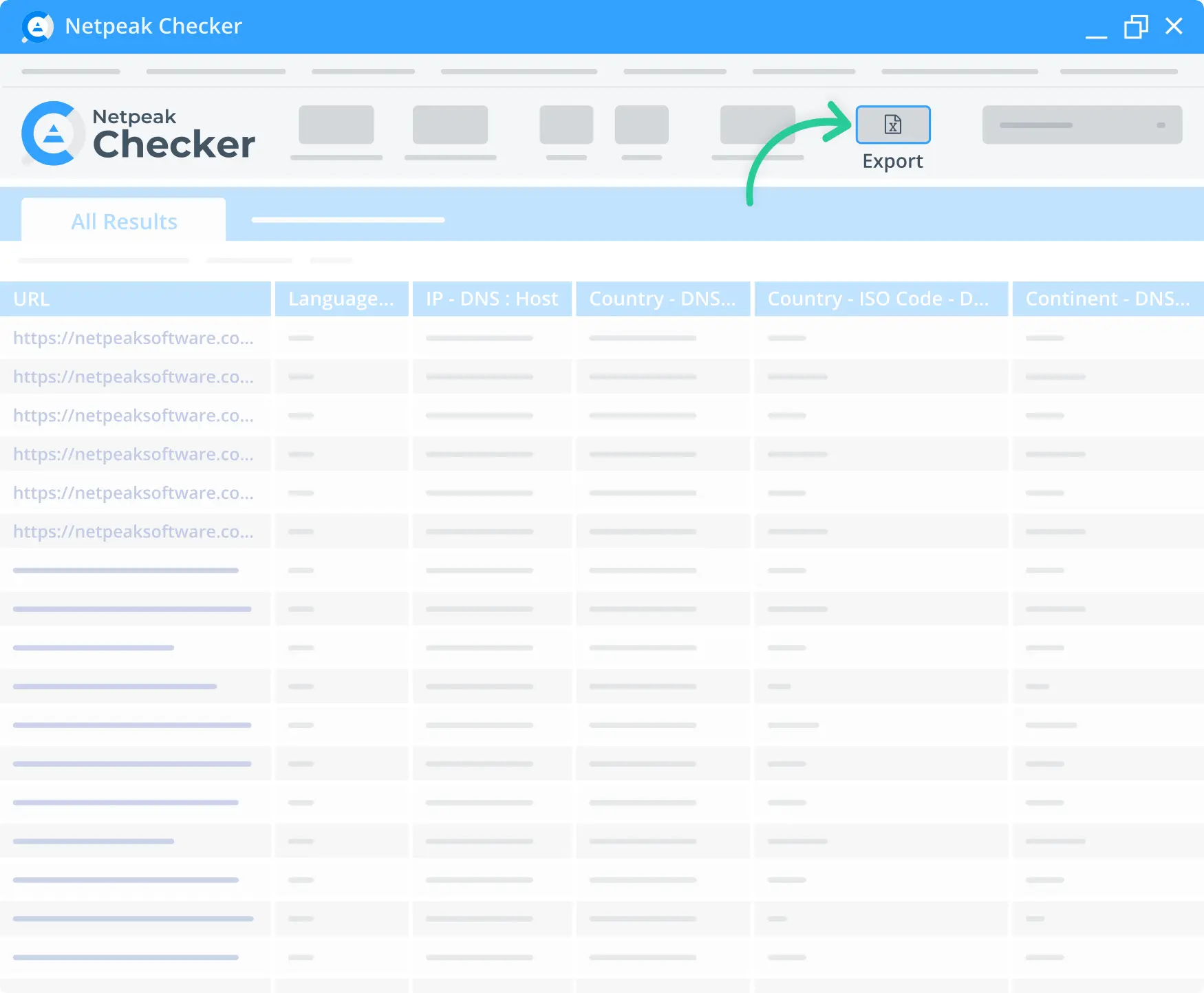 Why our clients choose Netpeak Checker
Our numerous awards and reviews speak for themselves. Learn what industry leaders and top specialists appreciate about our tools
See all reviews