Your Handy H1 Checker For Creating The Most Efficient Headings
Looking for an efficient H1 checker for your daily SEO needs and to solve ranking issues? Our Netpeak Spider app provides plenty of useful reports and features to properly manage your H1 tags and ensure the correct formatting of your headings.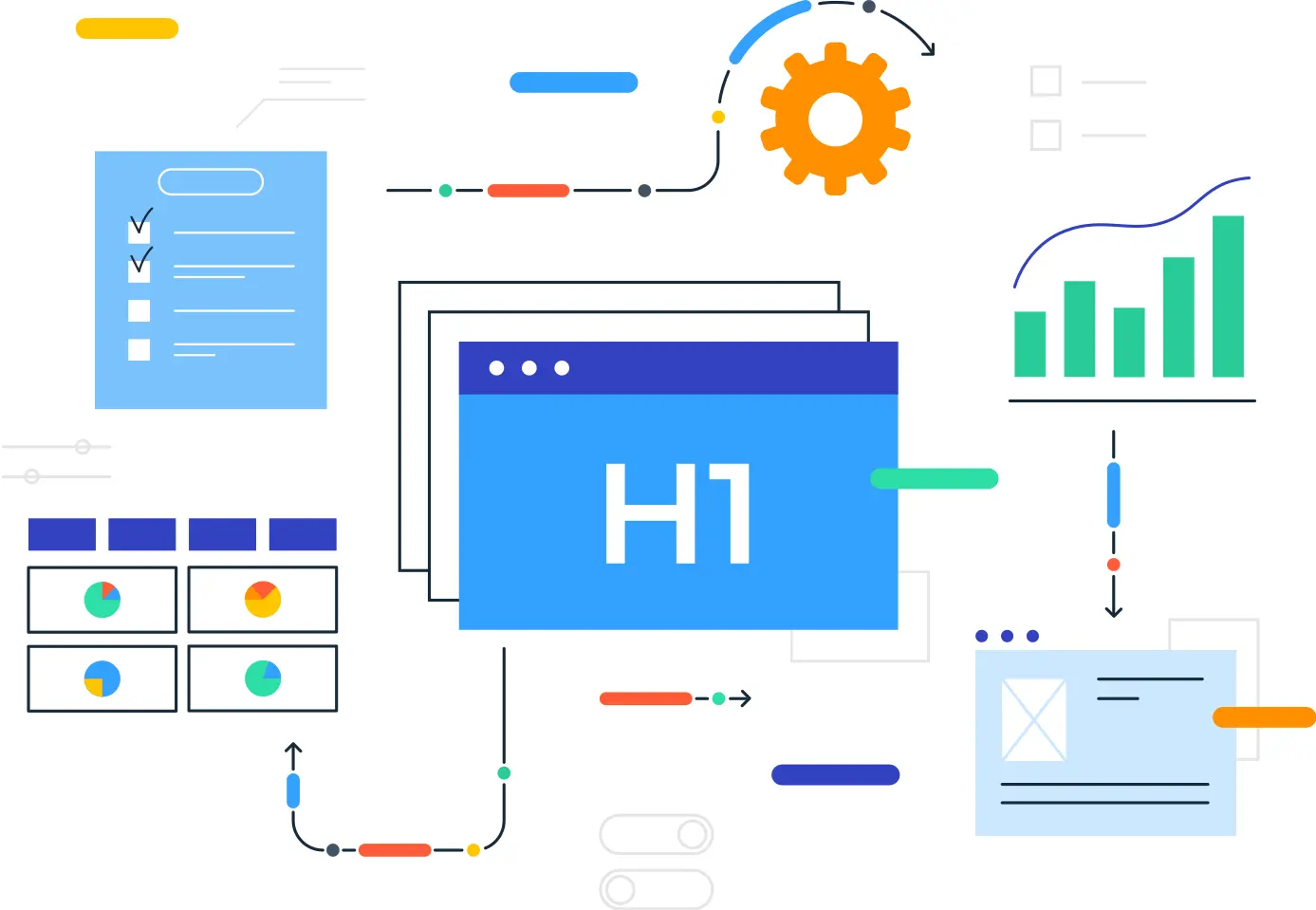 Get the H1 Checker
Choose Necessary Parameters
The main features of our H1 checker app
The SEO H1 tags should follow several requirements to rank high in search engines. This list includes length, properly added keywords, etc. To better understand how your headings work, the Netpeak Spider app comes in handy. Check out its main features below.
H1 content
Our Netpeak Spider app shows what H1 tags are live on your page or post. Add as many domains as you need to check them out in bulk.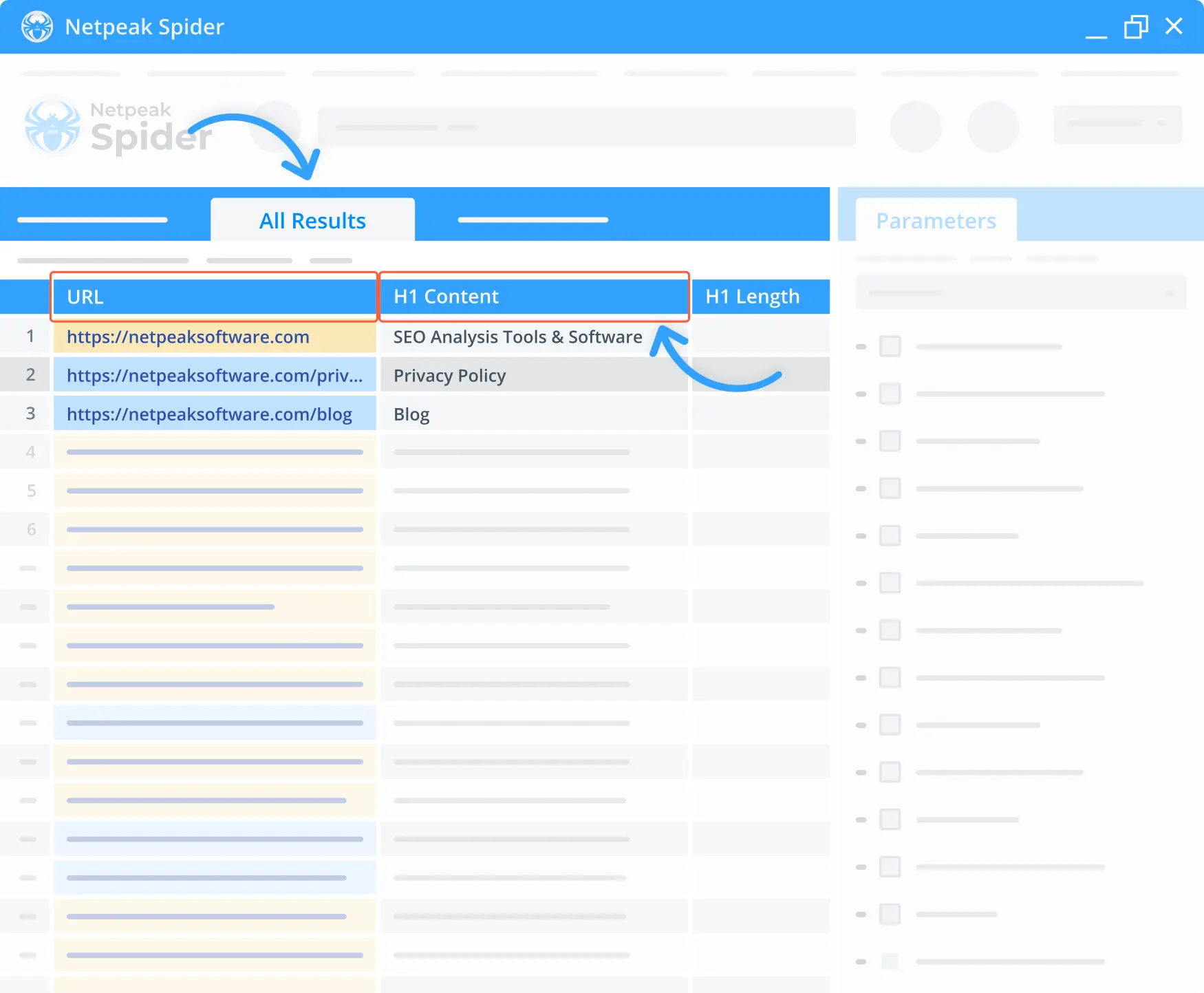 H1 length
Our app shows your website's H1 tag length to quickly check whether it meets the outlined character count requirements.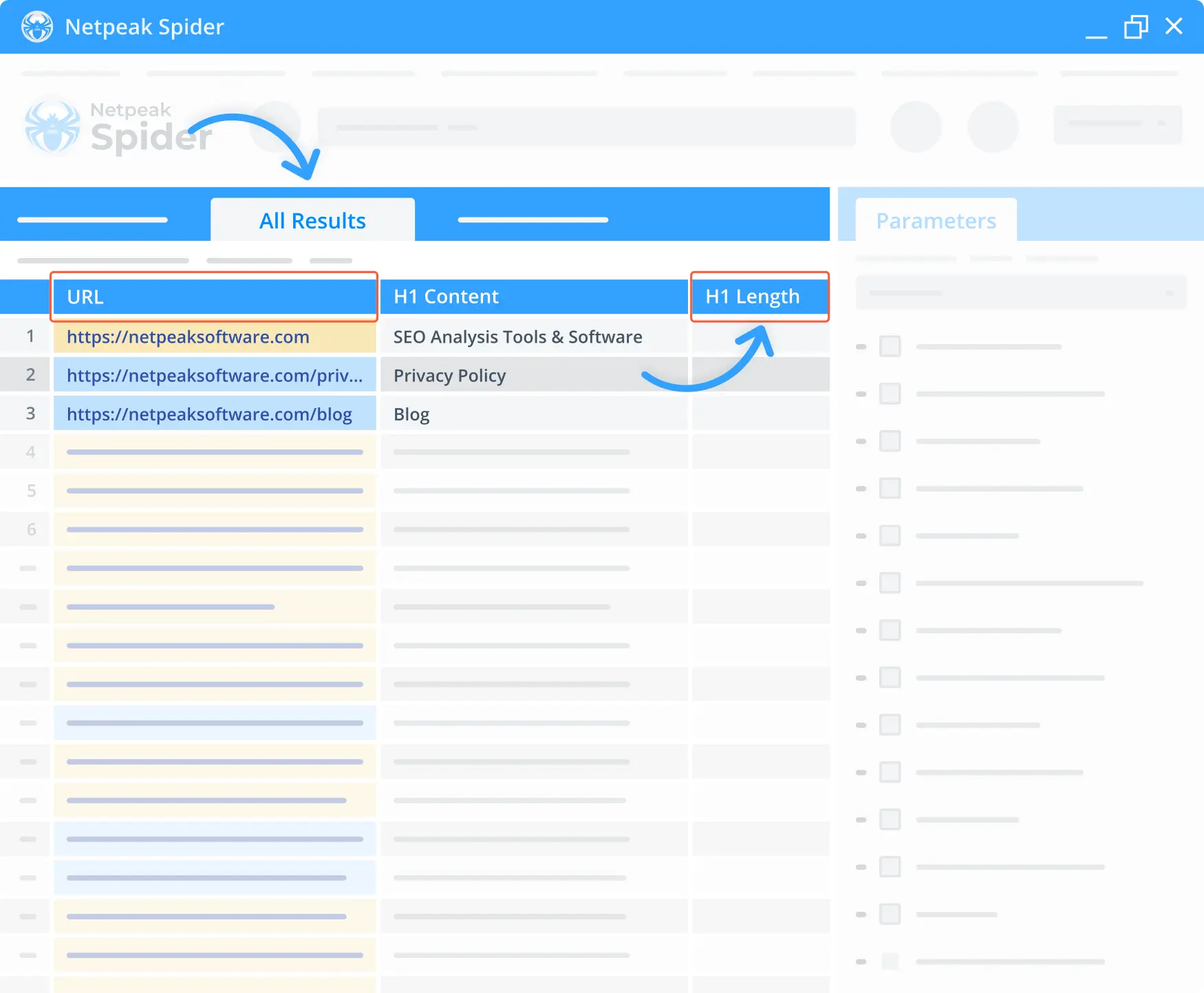 H1 headings count
As a header tag checker, Netpeak Spider also shows whether your page or post contains any H1s at all.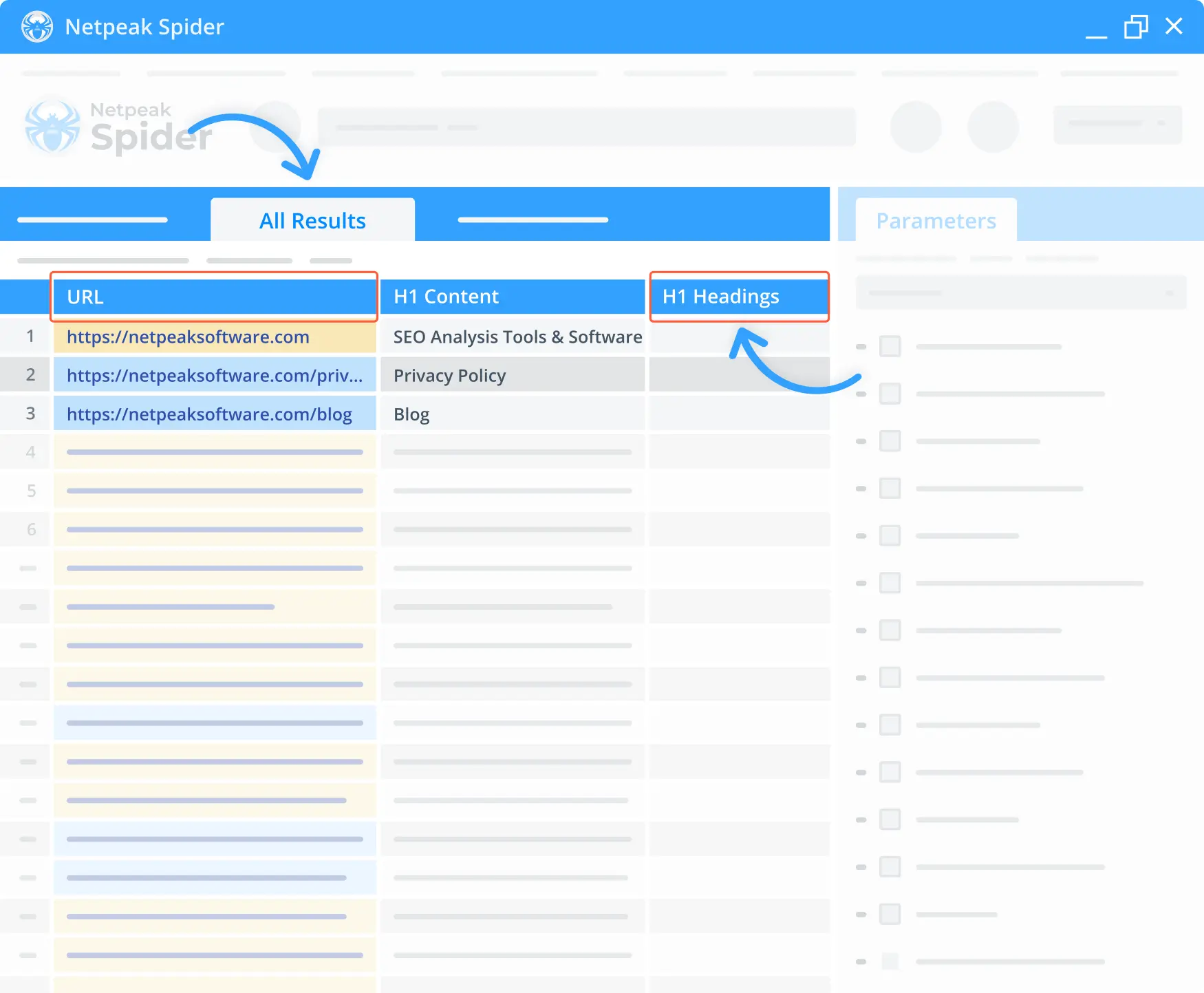 H1 duplicates
Some of your pages may accidentally contain H1 duplicates, and thanks to our H1 tags SEO checker, you can see if there are any and what they look like.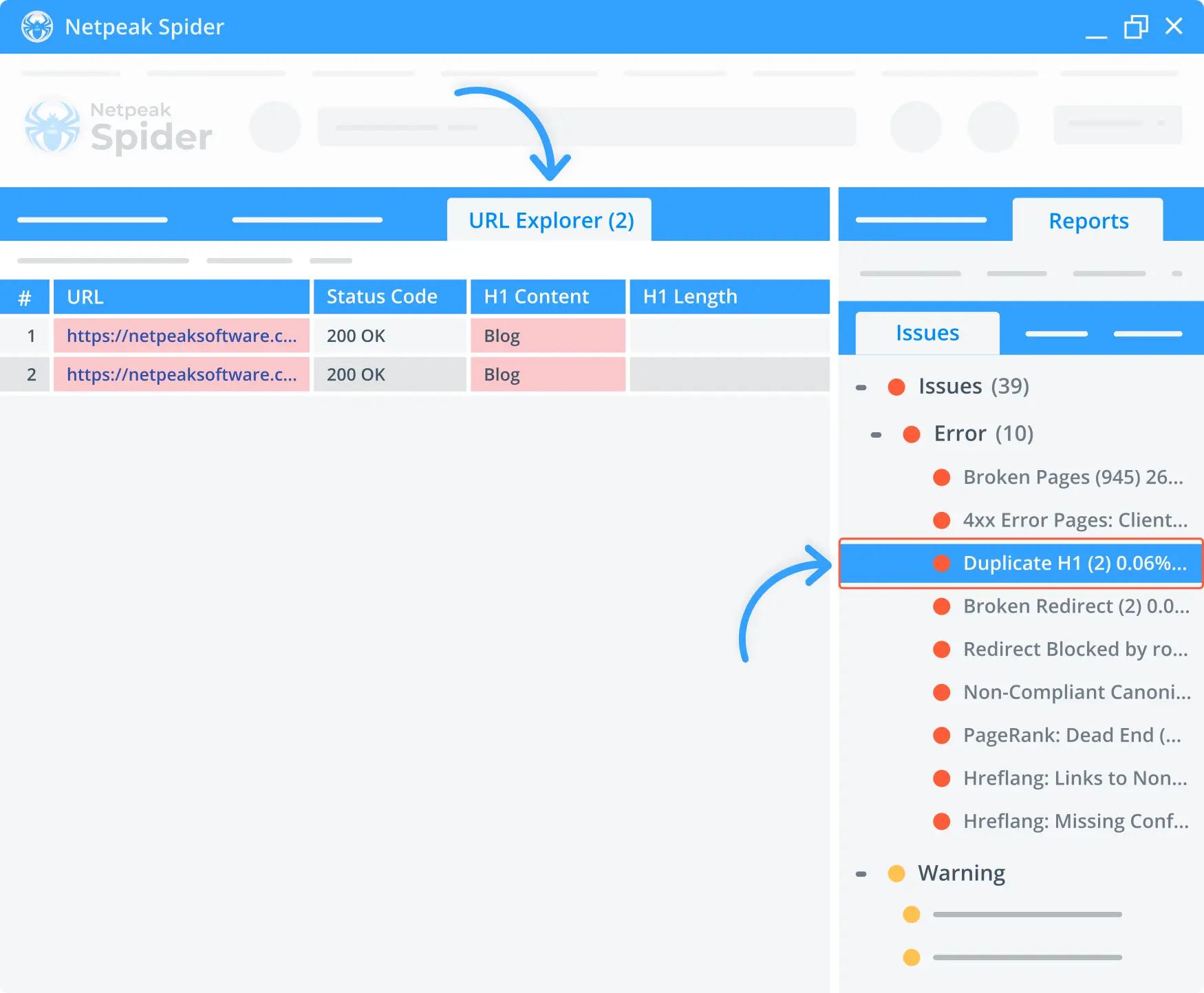 Missing or empty H1
Our H1 tag checker also shows if there are any empty or missing H1 tags on your web page and how many of them are there. This information is available in the Reports section that you see on the right side of the app's window.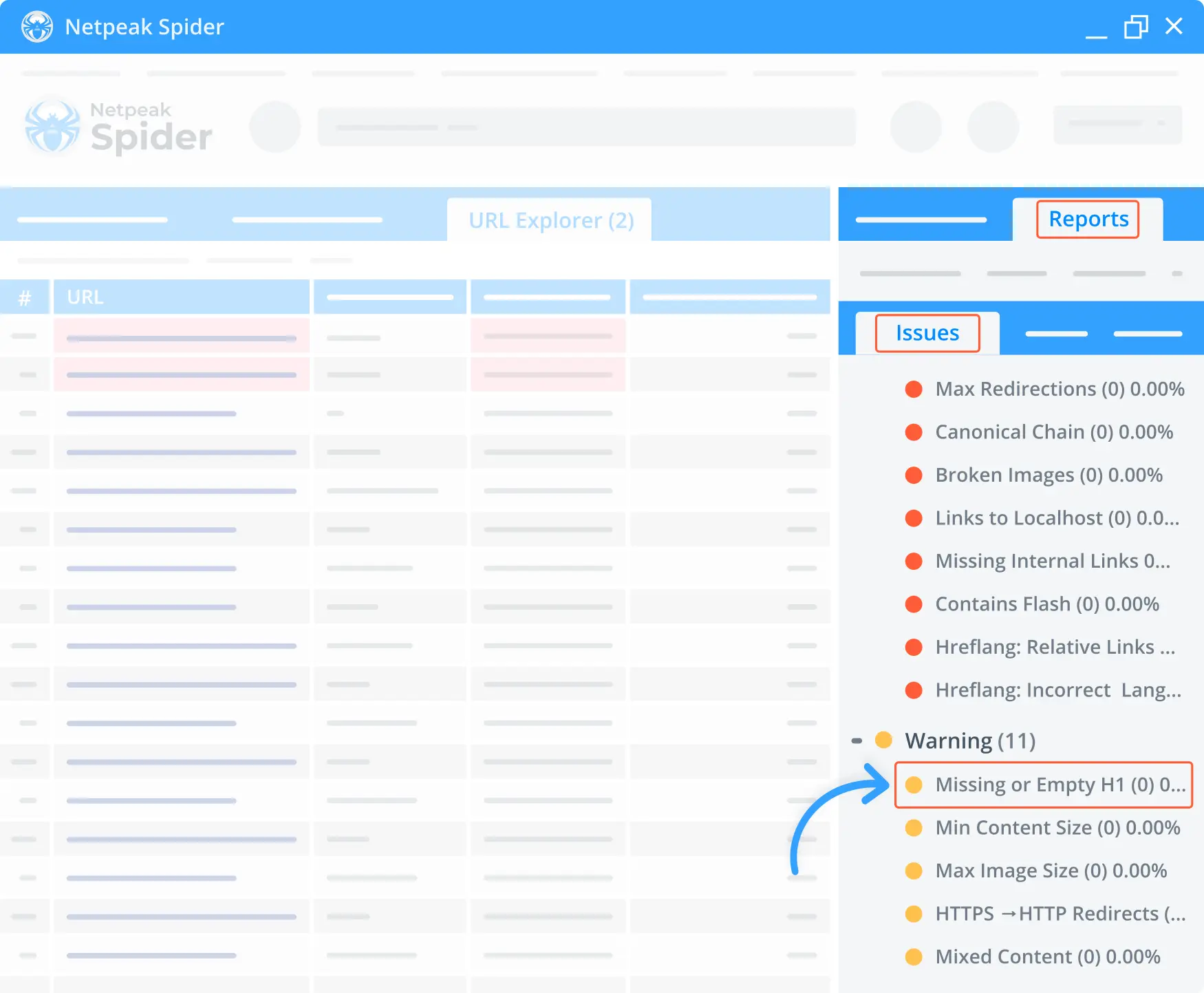 Getting a thorough SEO audit
Apart from specific H1-related information, our heading checker app runs deliberate SEO audits and provides information regarding a number of optimization parameters, including crawling and indexing data, retrieving data from Google Analytics and the Search Console, and so on.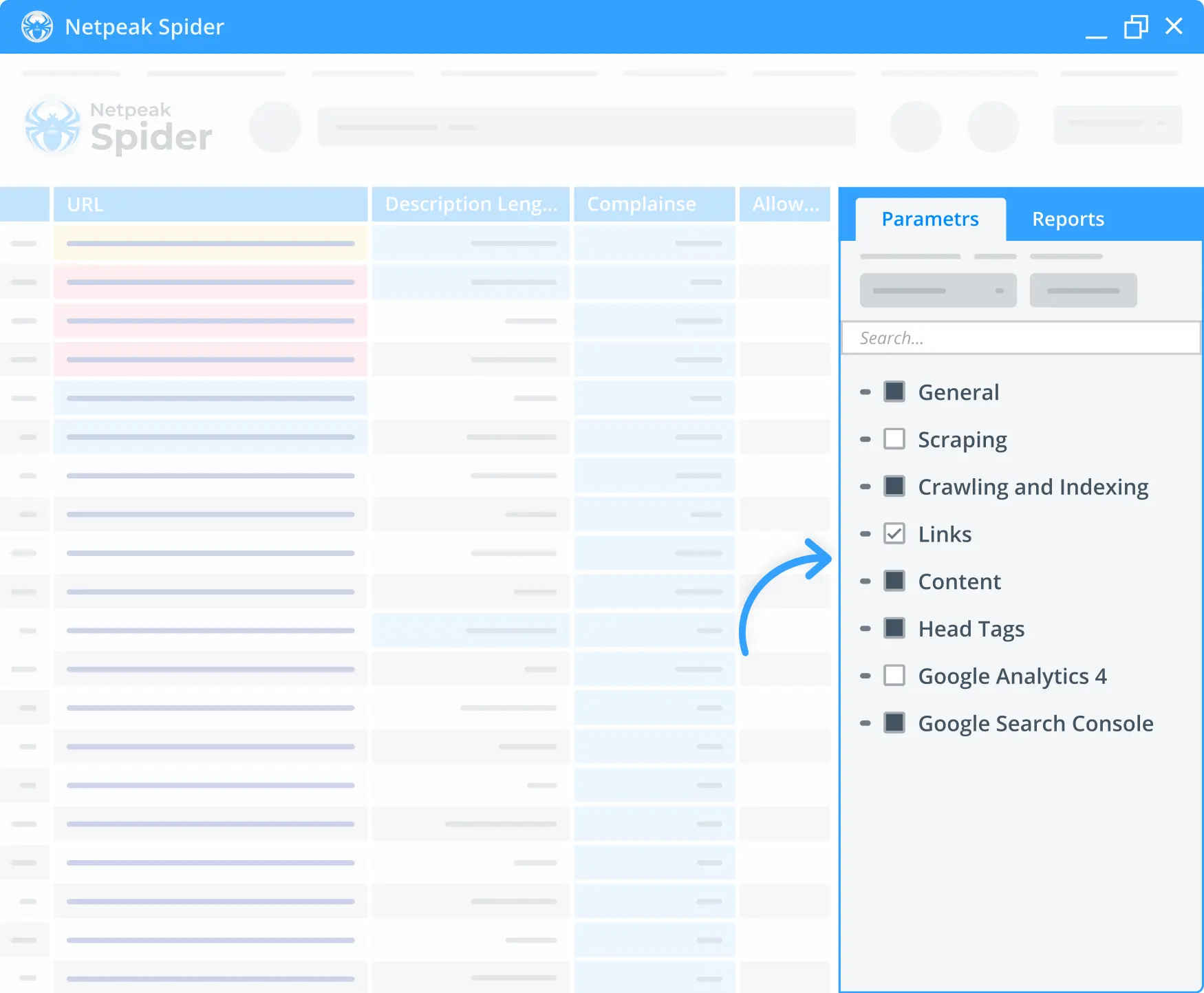 Get our Netpeak Spider app and make your H1 tags stand out
If you want to see how well your H1 tags perform regarding formatting and SEO ranking, try our Netpeak Spider app. This efficient heading tag checker runs multiple analyses to ensure your post or page H1s are in the right place. Get a free trial now to check out its main features!
Save up to 20%. Cancel anytime.
How our H1 checker works
1.

Launch Netpeak Spider to choose the necessary parameters to crawl the domain

Download the Netpeak Spider app and launch it to activate a free trial. Add the necessary links you need to analyze. You can add a single link or a full list of URLs to run a bulk check-up. Choose the required parameters on the right and click the "Start" button to launch the crawling process.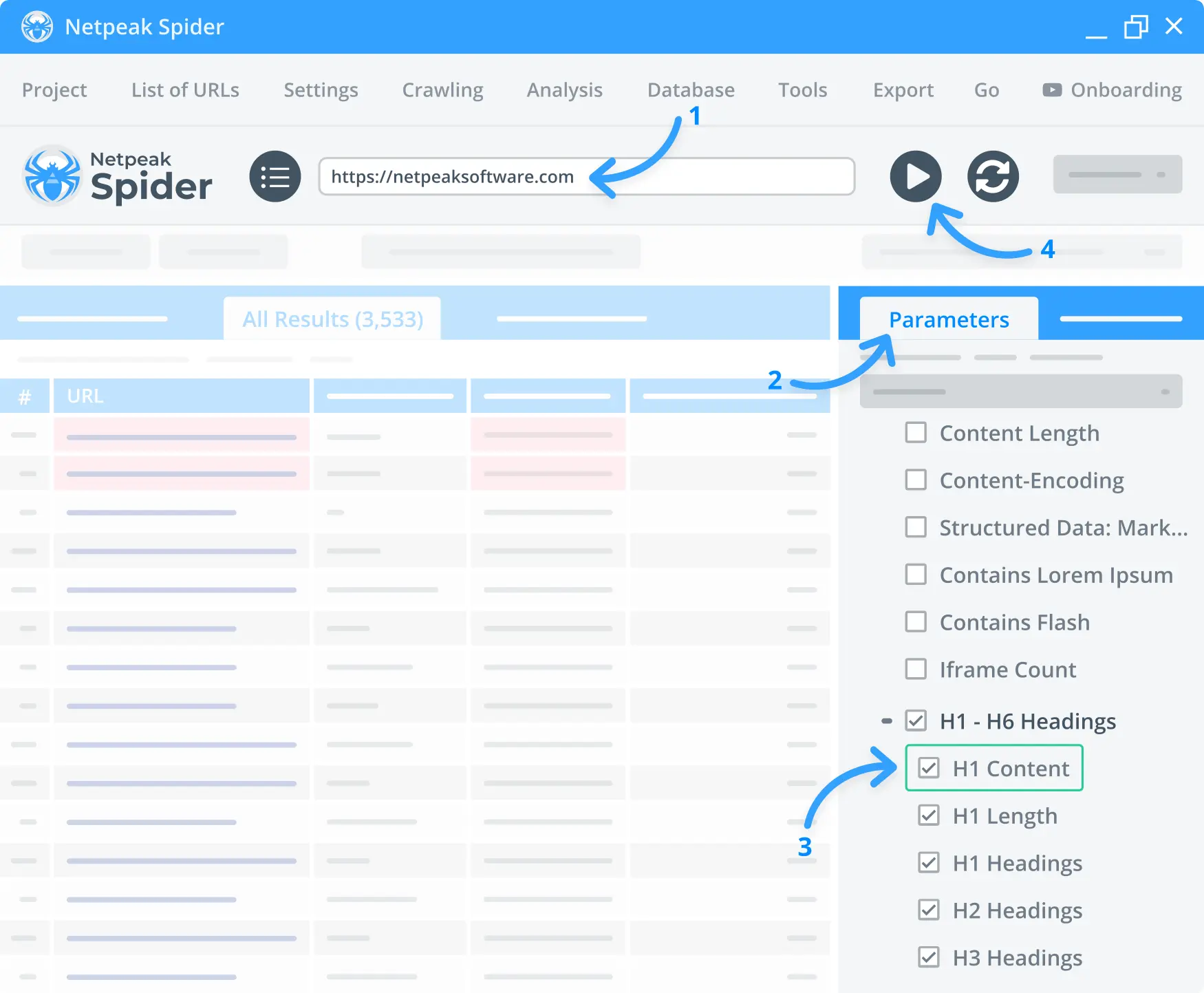 2.

Check out the required H1-related data

You'll receive the crawling results for the requested data in just a few moments. Check them out in the "All Results" section at the top of the app's window.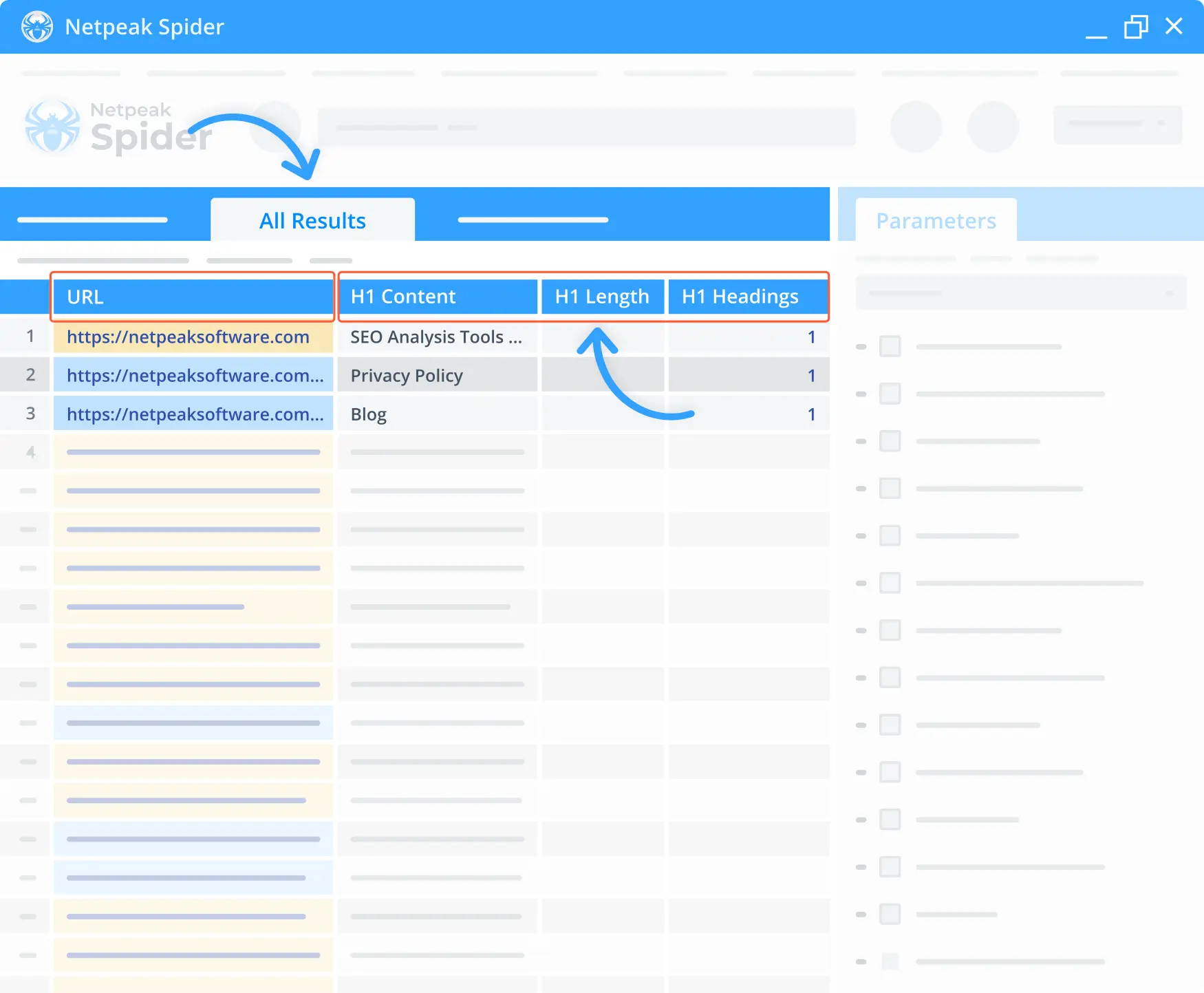 3.

Export the analysis results

If you need to retrieve the crawling results from our H1 tag checker for further needs, click on the "Export" button in the app's top-right corner and select "Current table results".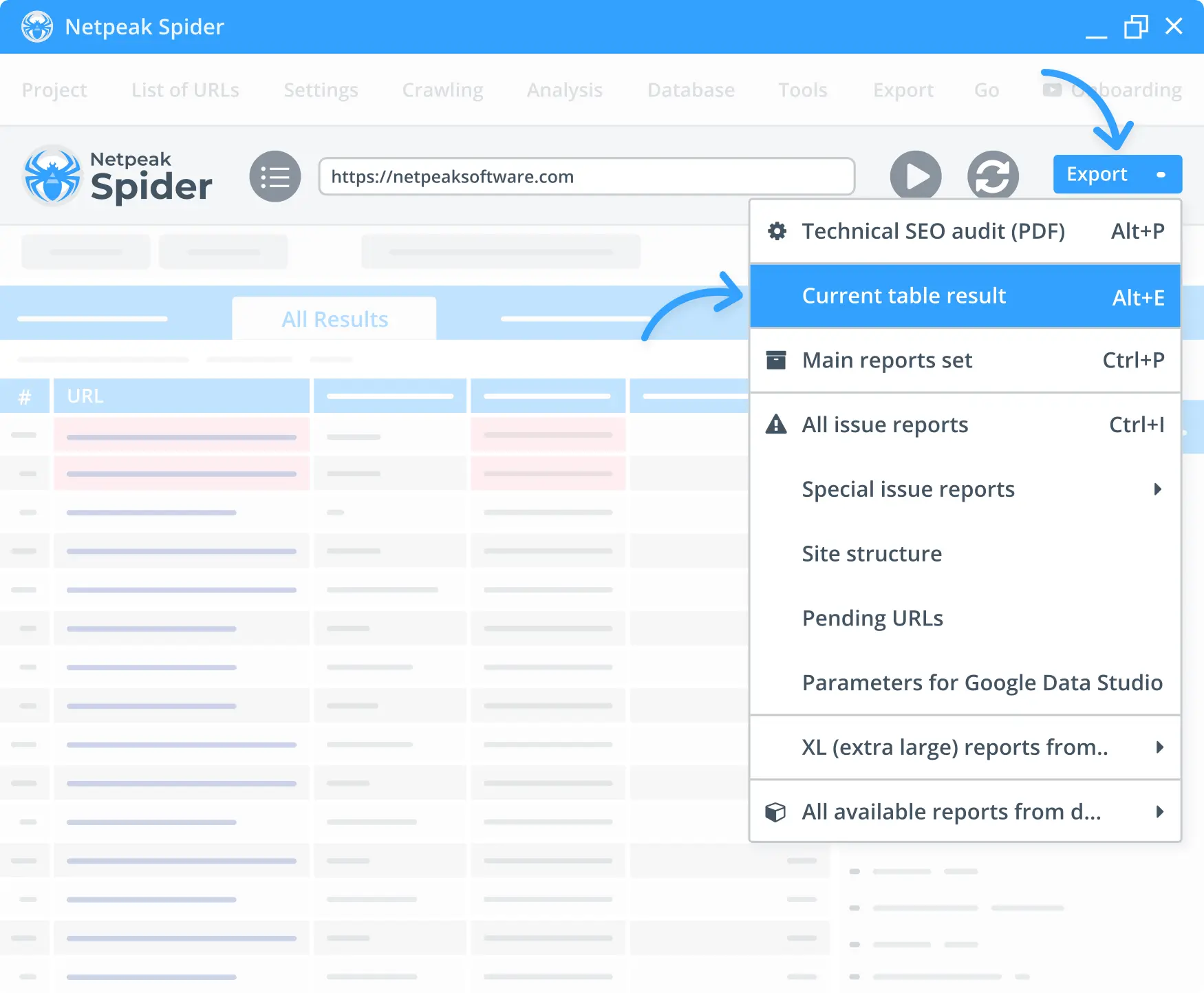 4.

Discover the existing H1 issues on your requested domain

If you have any H1-related issues, the Netpeak Spider heading checker will detect them and reveal them in the Reports section on the right side of the app's window. There, you'll see issues related to duplicate, empty, or missing H1 headings, broken links and redirects, etc., giving you an overview of what issues your page contains.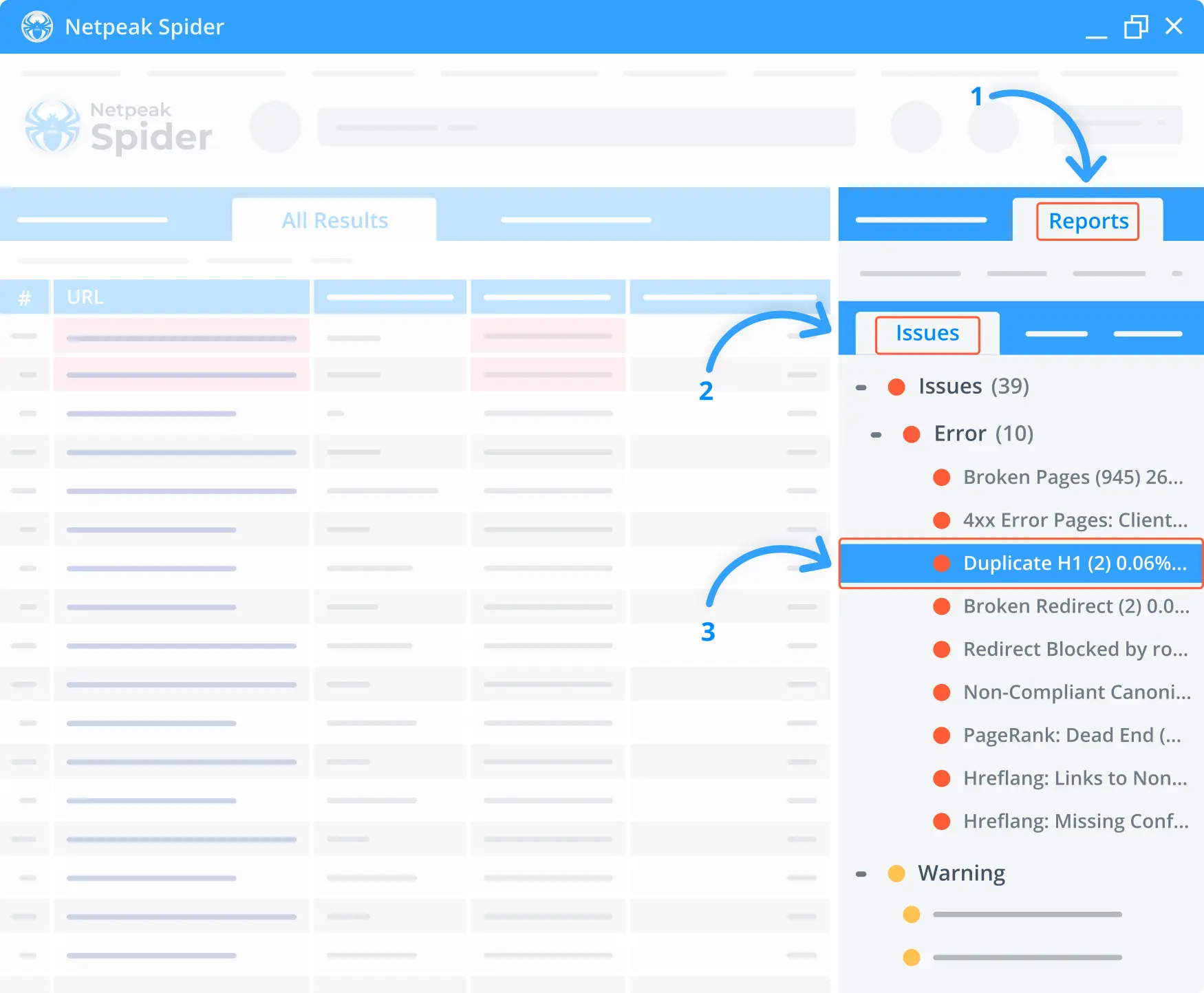 5.

Download the issue report from the app

If you need an issue report from the Netpeak Spider, they're easy to retrieve. Check the "Current table results" to retrieve the data and download the report file.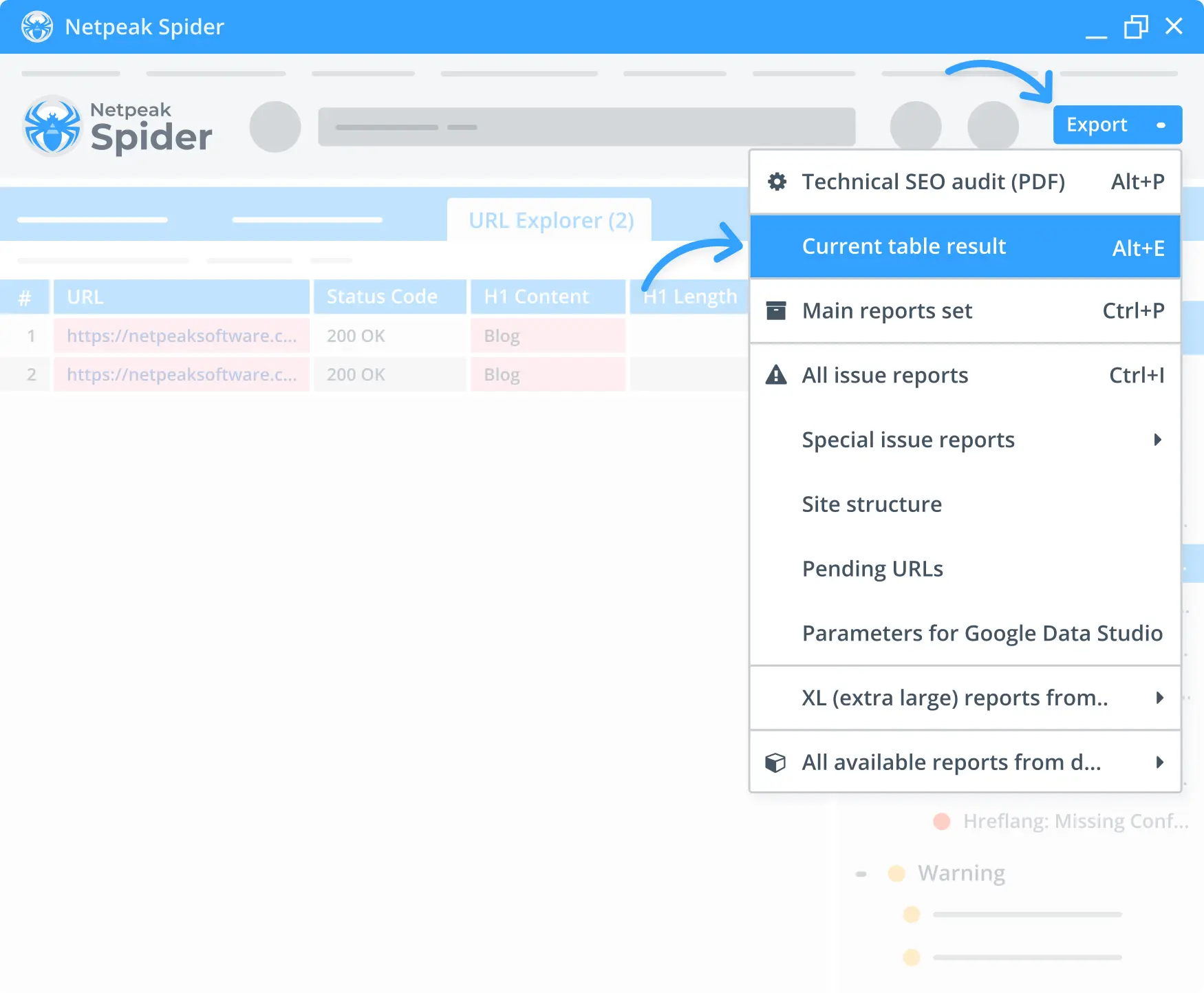 6.

Analyze other issue reports with Netpeak Spider

Apart from H1-related issue reports, it's also possible to export data regarding other problems related to your web page. Check out the complete list of issues in the Reports section and download any of them if needed.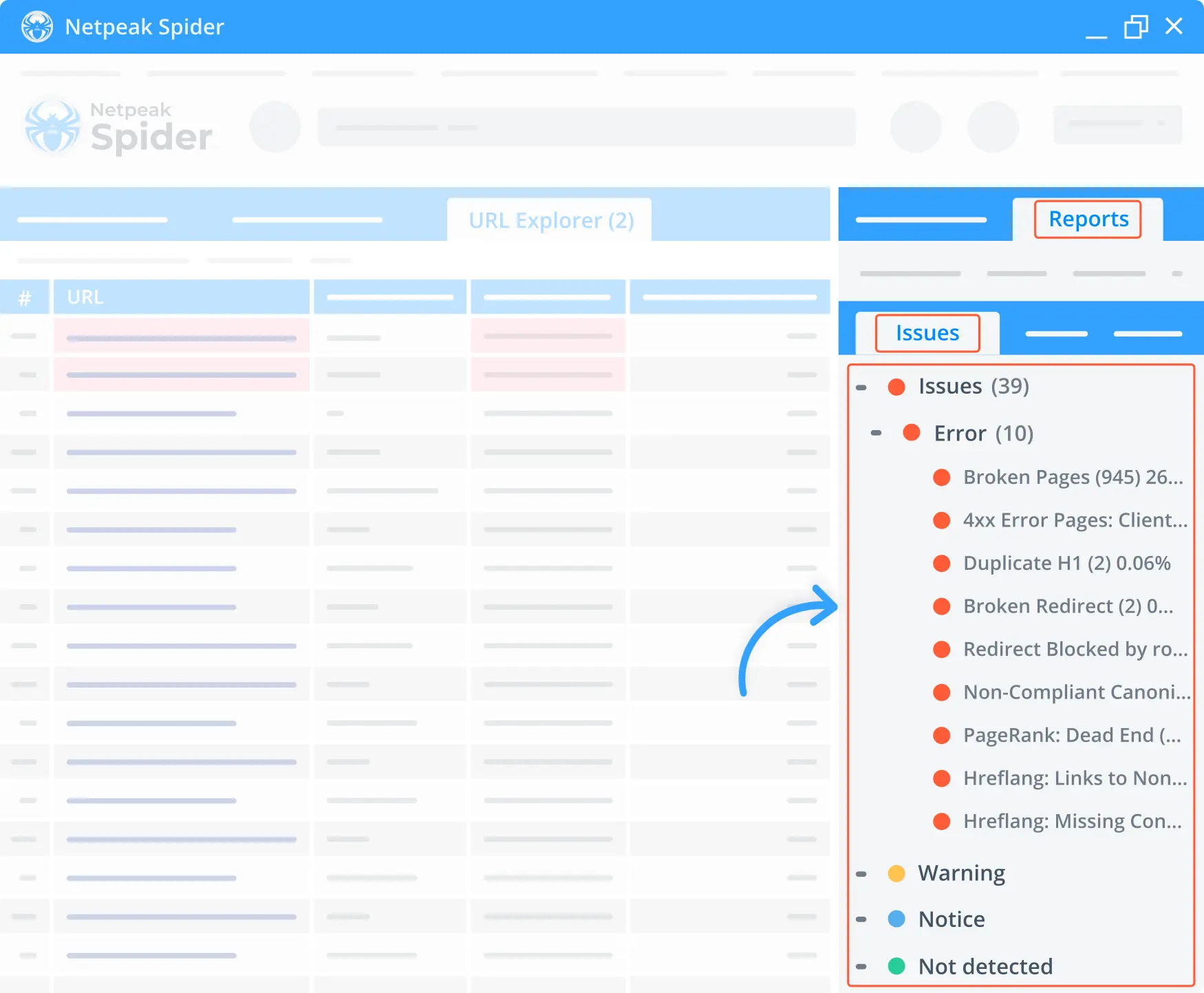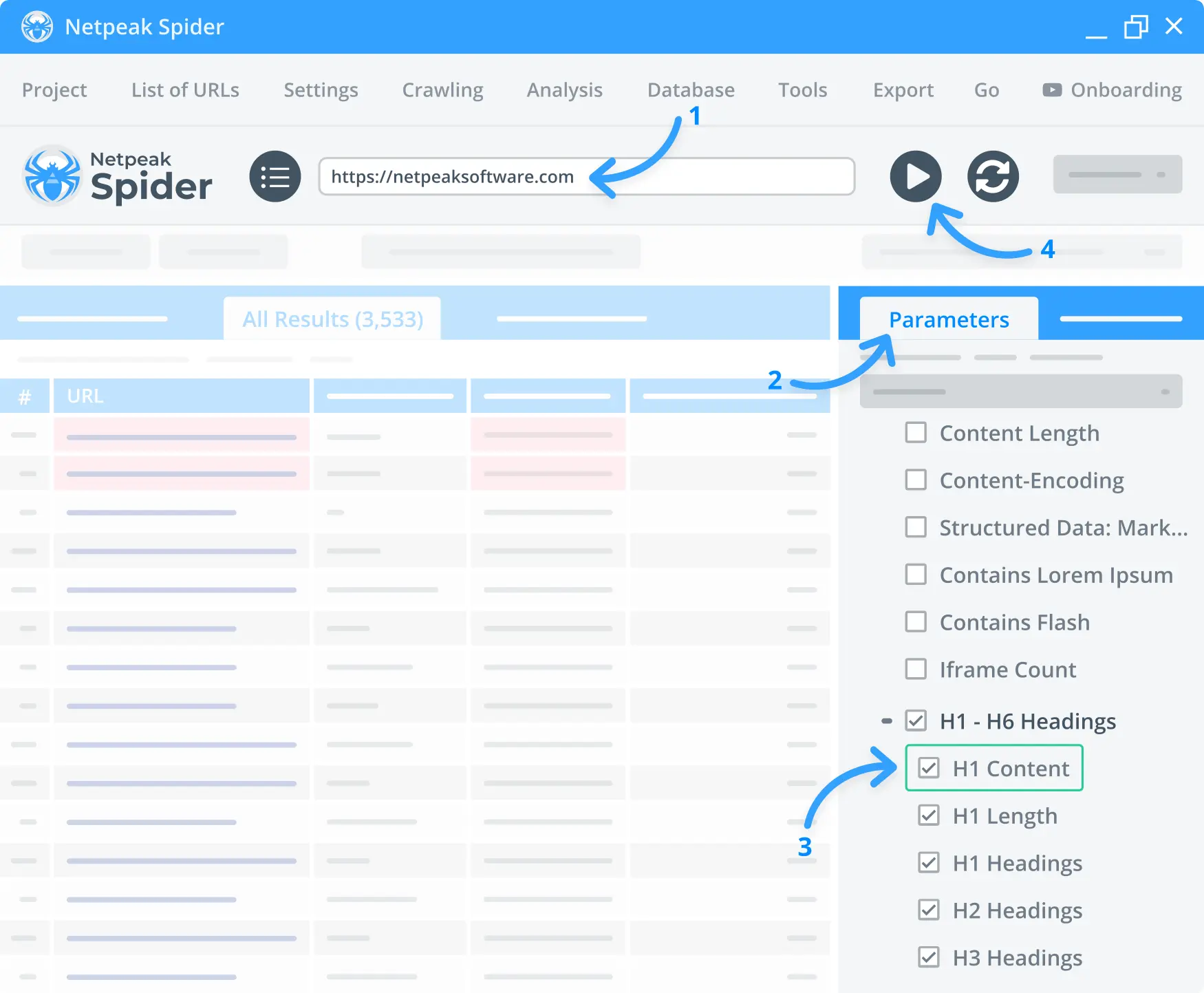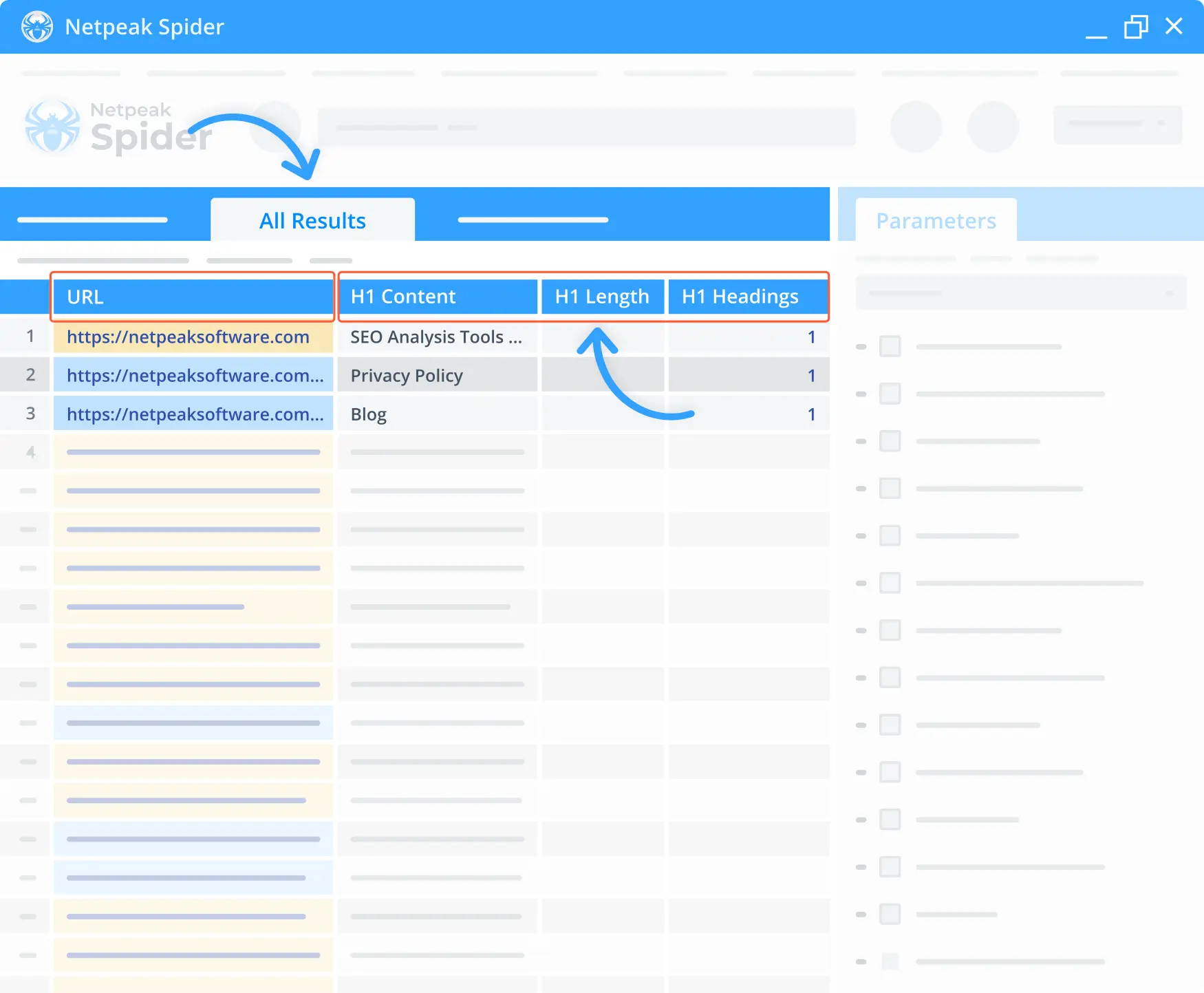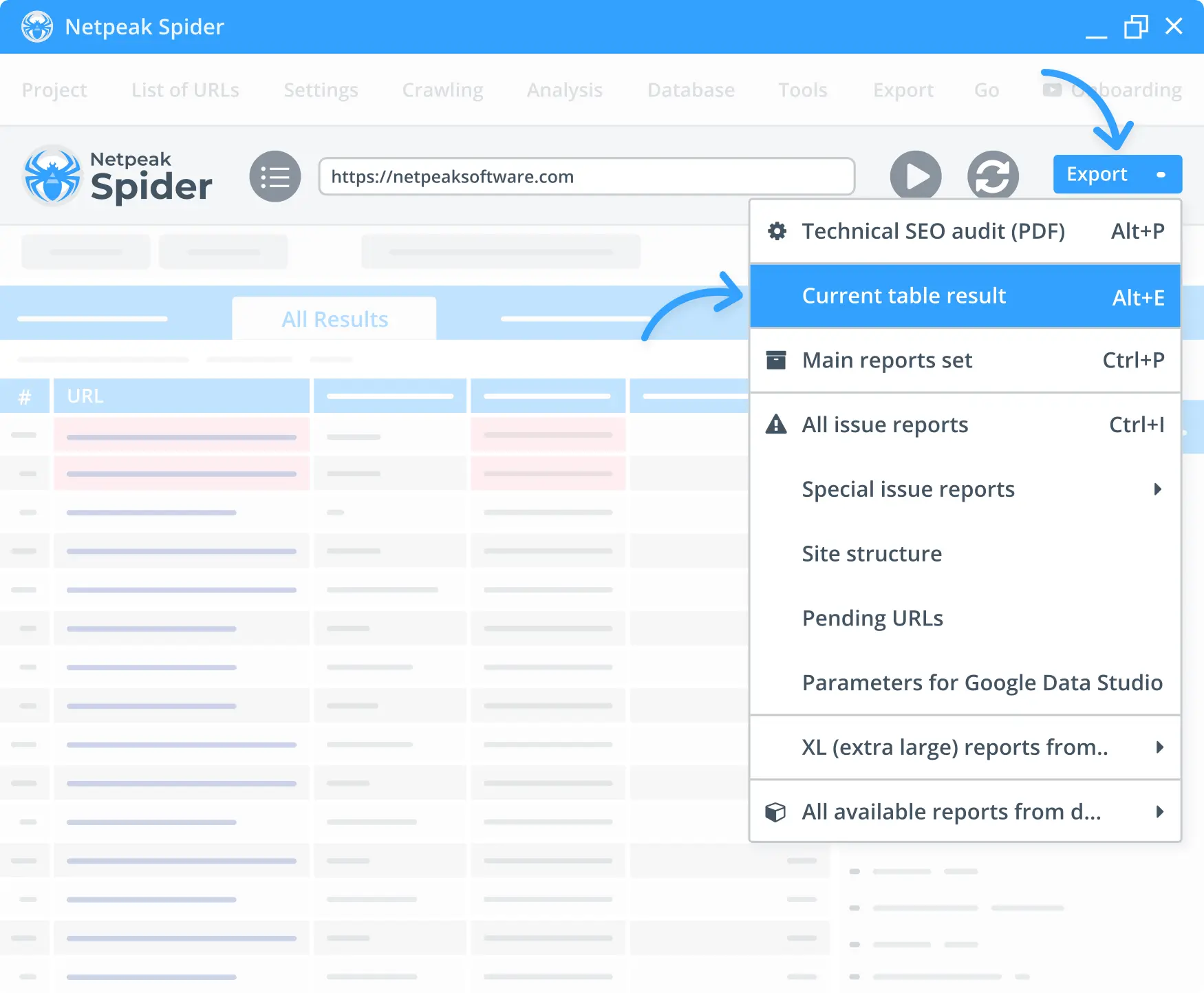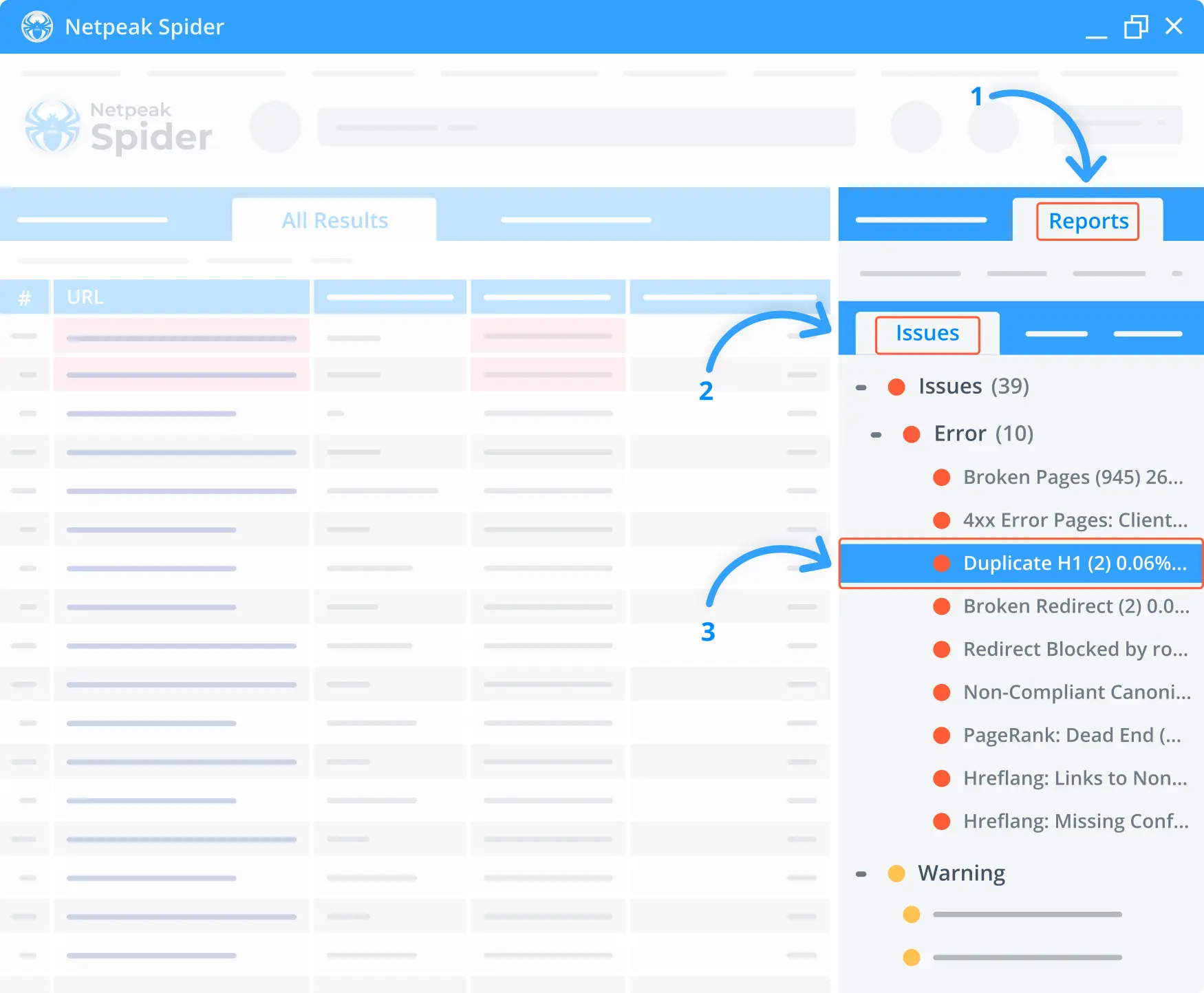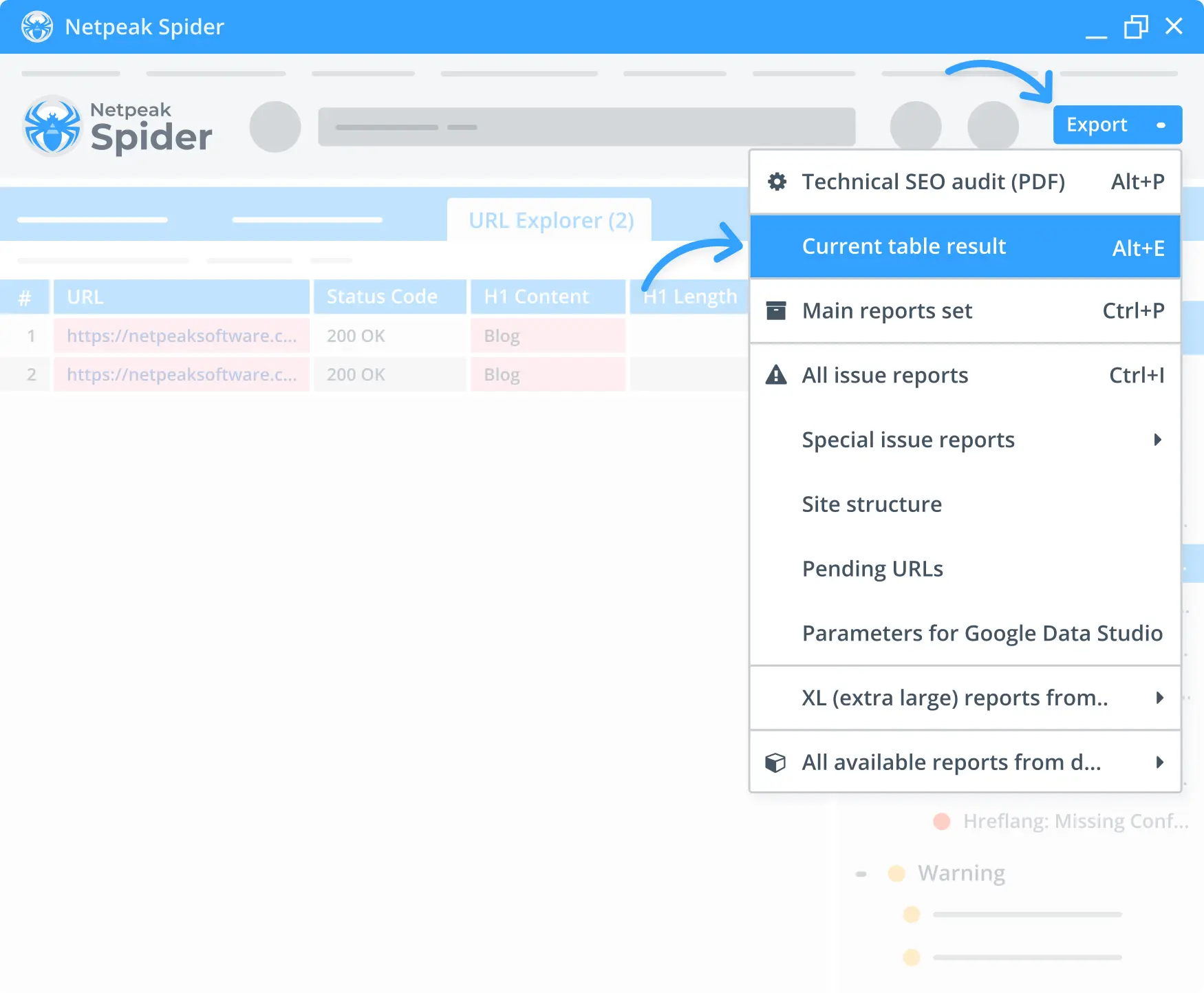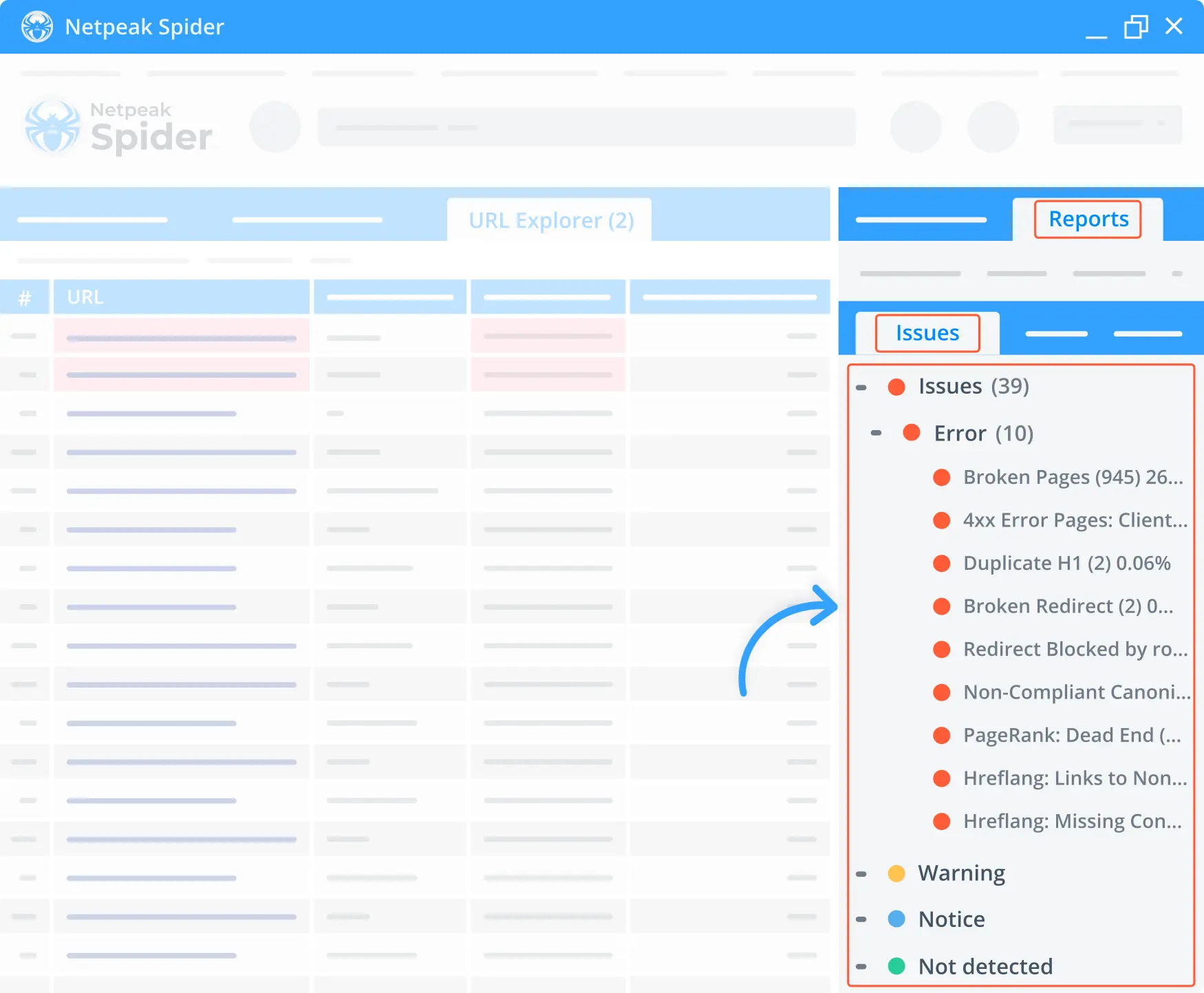 Why our clients choose Netpeak Spider
Our numerous awards and reviews speak for themselves. Learn what industry leaders and top specialists appreciate about our tools
See all reviews