Owlymate: We Are Launching Pre-Sale of the New SEO Assistant for Windows and macOS
News

After each release of Netpeak Spider and Checker, we received users' requests to release a product on macOS. And we're super determined to solve this conundrum and do what we've been asked for – this is how we're doing things! However, we couldn't just release another SEO product, so we decided to create something unique.
A couple of months ago, the guys from our rock band Owlymates released a music video for the song 'SEO Anthem', where they hid Easter eggs for the smartest cookies... So we stop thickening the plot now: meet the new SEO assistant Owlymate! Premiere release is scheduled for fall 2021, at the end of the public beta testing.
Any premiere would look dull without a quality trailer, wouldn't it? And we broke through in video shooting! So nestle yourself, put on 3D glasses, and watch:
And now, let's discuss the most crucial moments. Jump through the links to quickly get to the section that itches your interest (though we recommend dipping into the blog post from the very beginning till the end):
1. How We Came Up with Owlymate Idea

2. What Functions Will Owlymate Perform?

3. Owlymate vs. Netpeak Spider: How They Differ?

4. 4 Reasons to Buy Owlymate Now Before the Official Release

5. We Need Beta Testers!

6. It's Time to Share Your Feedbacks!
1. How We Came Up with Owlymate Idea
You probably have already met our owl-assistant. We've even thrown a survey on Facebook, where we asked our followers what tasks they would hand over to our owl. When all was said and done, we realized that our users needed an assistant who would do audits according to the schedule, send reports to Telegram and give optimization insights.
---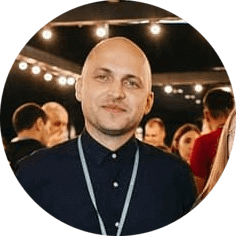 For this tool, we'll bring together best from both worlds: flexibility and unlimitedness of the desktop (opportunity to work with a whopping number of pages and projects) and the power and convenience of the online (cloud) solutions.
---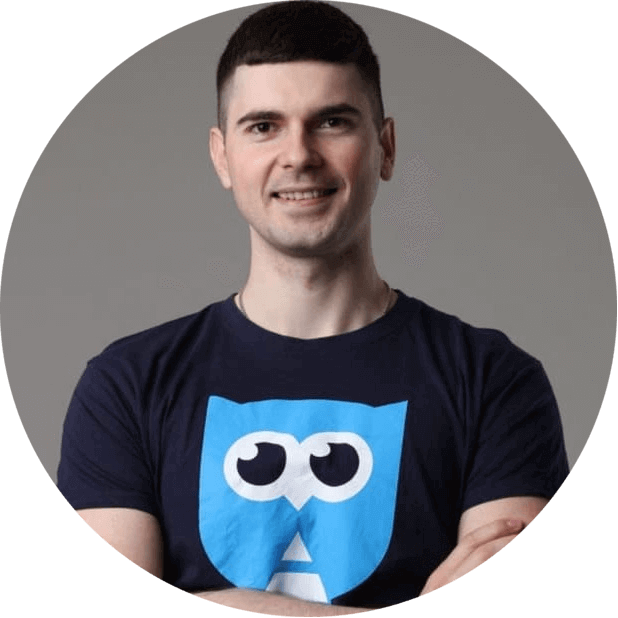 Ivan Kutas
Product Manager
Whatever your level in SEO is – junior or guru – you will receive comprehensive data in the program. At the same time, the tool will even help you get into SEO – there will be hints and descriptions scattered everywhere.
---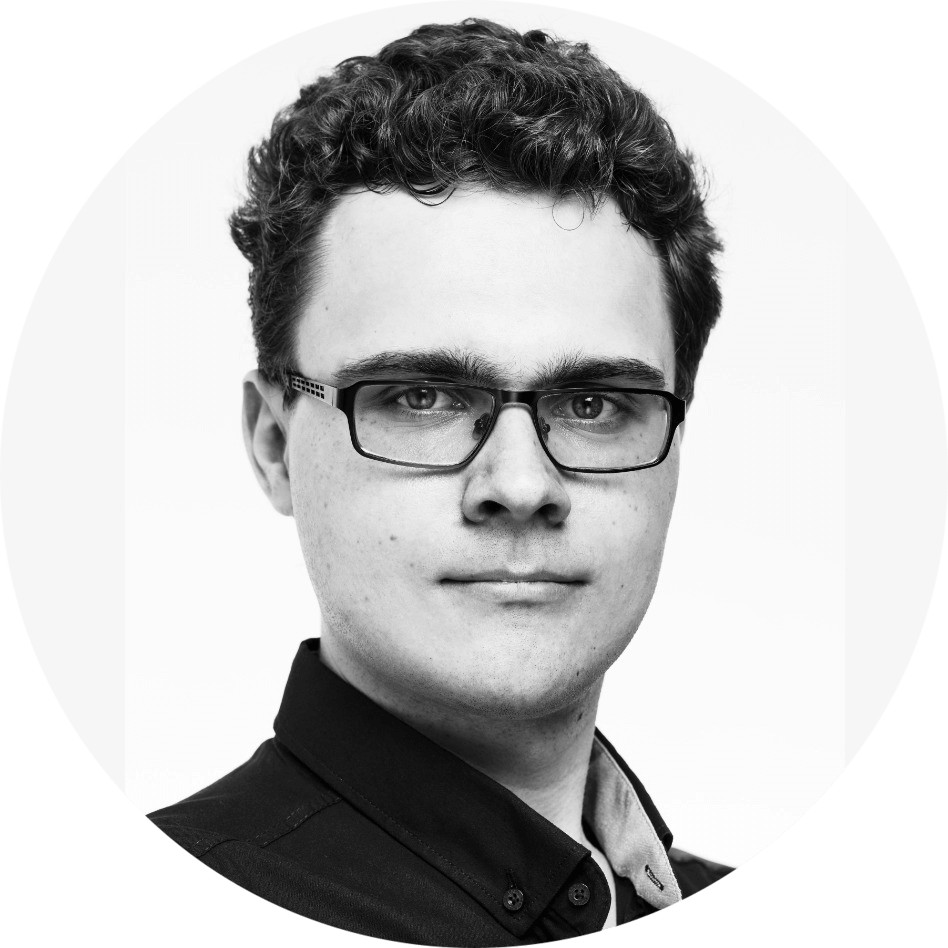 Maksym Moskalyk
Lead Software Engineer
We've been toiling on the development of a multi-platform product, using the latest technologies and the most advanced platform.
---
2. What Functions Will Owlymate Perform?
We'll briefly list the features we're rolling out in the first version:
The scheduler for the website audits in the built-in calendar. Yet another calendar you should keep an eye on, but you'll thank us later.
Notifications and reports to email and Telegram.
Online reports which you can share with colleagues via links and leave comments to solve your tasks. That's how we bring together the best of both worlds: it seems to be a desktop program, but the report can be checked in a browser.
Full project history storage in the program. It's far better than the Library of Alexandria – it can't be set on fire!
Smart-reports with insights, detected issues, important changes on website, non-obvious advice, and growth points according to the analyzed data.
Opportunity to compare any two audits of the project: e.g., the current one to the one at the start of the optimization. It ain't no lie: VLOOKUP, bye, bye, bye!
Interactive tables, diagrams, and charts – you won't believe it's a desktop tool.
Opportunity to set numerous segments, compare them, and see the dynamics – it's easy, just like in the good ol' Google Analytics.
Export reports straight to Google Sheets and share them with your team in a few clicks. Remember the story about Steve and Harold? So you'll get the drift!
Integration with Google Analytics & Search Console. It's a waltz compared to the features listed above.
3. Owlymate vs. Netpeak Spider: How They Differ?
We've been often asked what's the actual difference between Owlymate and Netpeak Spider since both can be used for website audits.
In short, Owlymate will be like Google Analytics, but in the SEO world. It'll have overviews, diagrams, tables, data (lots of data!), advanced filtering, segmentation, insights. And all of these in the multiplatform instrument with notifications to email and messengers, automatic scheduler (you can audit the website daily or once a month – it's up to your liking), and online-reports which you can share with your colleagues / friends / clients.
The most tangible differences from Netpeak Spider are:
Visualization → instead of a massive number of different tables that you need to go through on your own, Owlymate will ease understanding of data with visual charts and smart insights.
Online-reports → imagine that you can see the same data on our website as inside the program and maybe even manage online crawling in the future 😎
Automation: notifications → for example, you are going through Telegram and receive a notification that your project has been crawled, so you can go to watch it (by the way, even online). Such an easy reach! You don't have to keep this in mind and get back to the crawl status.
Automation: scheduler → you can schedule an audit in the built-in calendar and even make it regular. The tool will do whatever you need at the scheduled time and, again, notify you about the results in the messenger or by email (if you want).
Project management → with each new audit, you will receive up-to-date insights: on errors, indexing, traffic, linking, and many other important parameters. And you'll be able to compare audits, analyze the full history of the project, and see the dynamics of almost any metric.
Insights → the program will search for growth points and give various non-obvious hints / recommendations based on our algorithms and historical data.
So Owlymate is not the equivalent or replacement to Spider, but a completely new product for systematic work with projects, somewhat simpler and easier to understand. In general, the program will have many modern solutions that will give it a competitive edge even over the most expensive cloud solutions.
At the same time, Netpeak Spider can still be your choice if you like getting things done fast and appreciate full customization (from settings to crawling parameters) to solve the most complex SEO tasks with flying colors.
Also, keep in mind that Netpeak Spider helps handle such tasks as:
Multi-domain crawling
Customization of HTTP headers
Spell checks
Sitemap generation
Internal PageRank calculation
Scraping, etc.
4. 4 Reasons to Buy Owlymate Now Before the Official Release
We can give you a million reasons to buy Owlymate, but we know that you're persistent enough to come back for something more specific. Fortunately, we hand-picked the most tangible 4 ones.
💰 Reason #1: You'll Save Tremendously
During pre-sale, we will be selling Owlymate with a 40% discount at the promo code OwlymateEarlyBird. Here're exact figures for those who're used to marveling at them: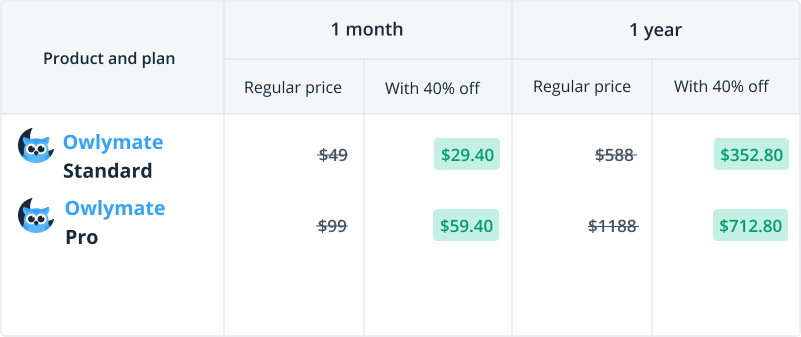 Buy Owlymate before Official Release
➕ Reason #2: You'll Get Additional Access
Purchasing pre-sale access, you will get exactly the same access for your friend for free! So, in fact, you buy two accesses for the price of one 😉
😎 Reason #3: Chosen Few Club
You'll open the door to the closed elite club and have the opportunity to test the earliest version of the product and impact the final shape of Owlymate 😱
🎁 Reason #4: Gifts from the Owl
'Wait, all that previous stuff wasn't the gifts?' you may ask. Yes, indeed it was, but we think the more, the merrier. So we've prepared gift bags for those clients who want to support us buying the product for a year or three years – including exclusive owl-assistant Owlymate edition.
5. We Need Beta Testers!
Consider yourself an early adopter? Do you like being the first who gets access to beta versions of the products, poking at all the buttons, and talking to the development team of your favorite product? Then fill out the form and welcome to the private club of the Owlymate witnesses:
6. It's Time to Share Your Feedbacks!
We're so touched with jitters to see your thoughts in the comments: how do you like the idea of the product, what features would be most handy for you? If the news left you speechless, emojis will also do 😆
By the way, if you want to be notified about the release in person, subscribe to notifications or leave the comment 'Waiting for the letter from an owl'.