Wazzup, guys!
In April 2019, we implemented in Netpeak Spider an opportunity to quickly export a report with technical SEO audit in the PDF format that can be shown to clients and colleagues, etc. During the past six months, our clients piled us up with numerous requests to enable reports which allow adding branded logos and contacts. Some companies even tasked their assistants with blurring our logos and adding their own 🤣
This is why today we're launching a new Pro plan within which white label reports will be available. So now logos and contact details can be added without photoshop 😉
1. What Is White Label Report and What It Is Used For

2. How to Enable and Configure White Label in Netpeak Spider

3. How to Set Up White Label Function in the Program

4. Perks for You

In a Nutshell
In this post, we're going to briefly look over the perks of the white label reports and how to configure them in Netpeak Spider.
1. What Is a White Label Report and What It Is Used for
White label in Netpeak Spider is an opportunity to remove Netpeak Software branded elements from the PDF report with technical SEO audit and to add your own logo and necessary contact details in just a few clicks.
White label reports will help increase brand awareness and interest potential clients at the SEO services pre-sales stage. Also, they'll help save time / energy and earn more 💵 for:
freelancers → by deepening clients' loyalty and trust through personalized audits;
agency specialists → by including our reports into corresponding business processes;
in-house team members → as an additional value for internal reporting between departments or by hierarchy.
2. How to Enable and Configure White Label in Netpeak Spider
This is how a branded title page of the report generated in Netpeak Spider looks like: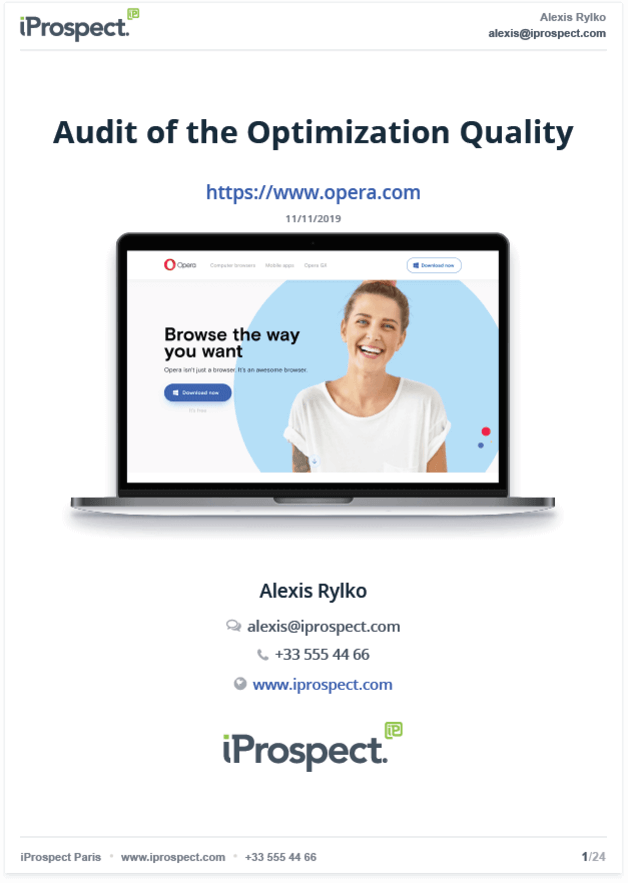 To get a branded white label report, you should:
Go to crawling settings → 'White label' section.
Upload your company's logo and fill in any contact details: your first name, last name (your middle name, if needed), email, phone number, company name, link to the website. By the way, all spaces are optional – fill them in any combination order depending on your tasks.
Crawl the website.
Export the report in the 'Export' menu → 'SEO Audit (PDF)'. All customized spaces are displayed on the first and the last pages, as well as the header and footer of the page.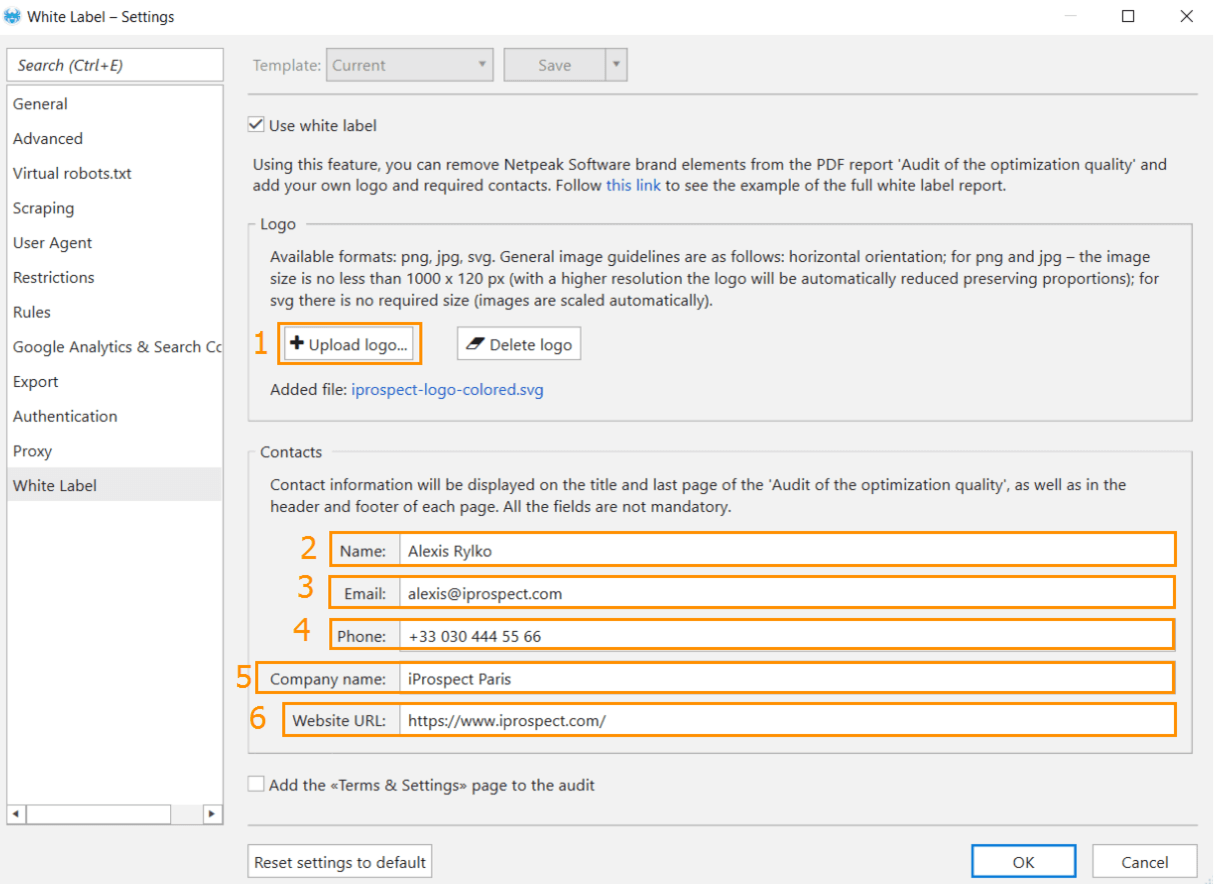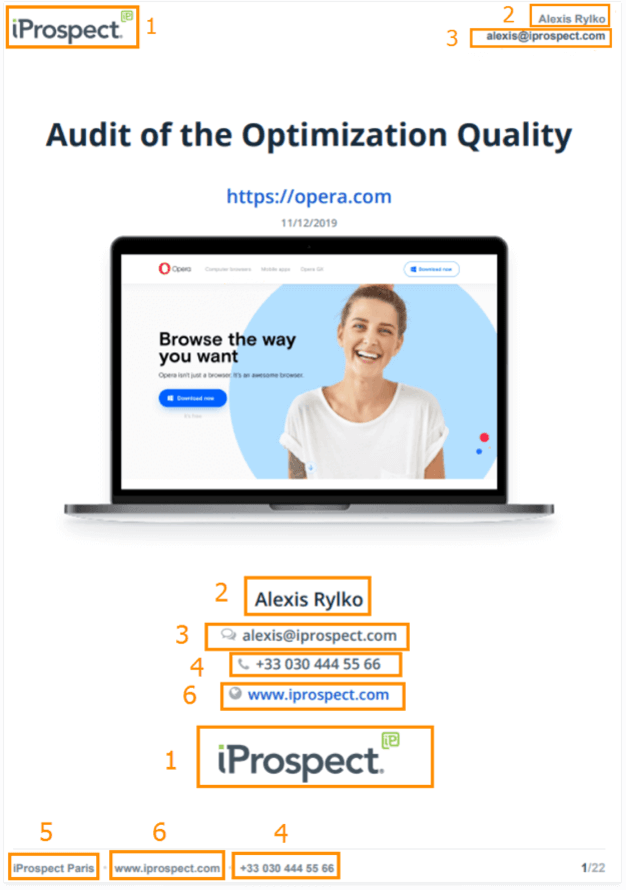 3. How to Set Up White Label Function in the Program
Specially for this function, we're launching a new Pro plan. If you already have an active license, you can upgrade from the Standard plan to Pro and get started making reports on the spot.
If you don't have a license yet, learn all the details about the new plan and subscribe to it here:
4. Perks for You
Traditionally, we've prepared some perks for you 😉
Free 5-day trial
Netpeak Spider users can try out a new 3.4 version of the tool for free up to November 25th inclusive.
For those willing to learn about our programs, there is a free trial access. It activates immediately after signing up allowing you to check out new white label functionality.
Sign Up and Start a Free Trial
If you need any assistance, feel free to contact our support specialists at [email protected].
Video Overview of Netpeak Spider 3.4
Want our guys to help you figure out new functionality and show how to get the most out of it? Sign up for online demonstration – our specialists would be happy to answer your questions :)
In a Nutshell
In Netpeak Spider 3.4, we implemented the opportunity to create white label reports that will help save your time and money when selling SEO-services and, respectively, get the most profit. Eager to take a look at how it works? Test Netpeak Spider update and book a demo – our specialists will show you everything in detail 😊
Apart from white label reports, we also added Google Analytics 'Users' parameter and added a smart check of the 'Initial URL' (now we will definitely start crawling a website, even if you forgot to mention HTTP / HTTPS protocol and the site version with www or without it).
Go ahead and share your impressions and what you'd like to see in our next releases in the comment section below!