Netpeak Software Academy: Start Learning How to Optimize Your Website
Updates

Folks, we have been working on the interesting update for you and now it's ready ;) We are happy to introduce Netpeak Software Academy! If you are just starting your journey in SEO, you can learn the basic steps of technical website audit using Netpeak Spider and Checker.
Within our course you will explore technical website optimization and learn how to implement it using our tools.
We've prepared all lessons of the 'Basic SEO Audit' course according to the questions 'what is it, what is it for, and what to do with it' in order to make all information more digestible. At the end of each module, consisting of several lessons, you will find a simple final test for self-checking and get a certificate.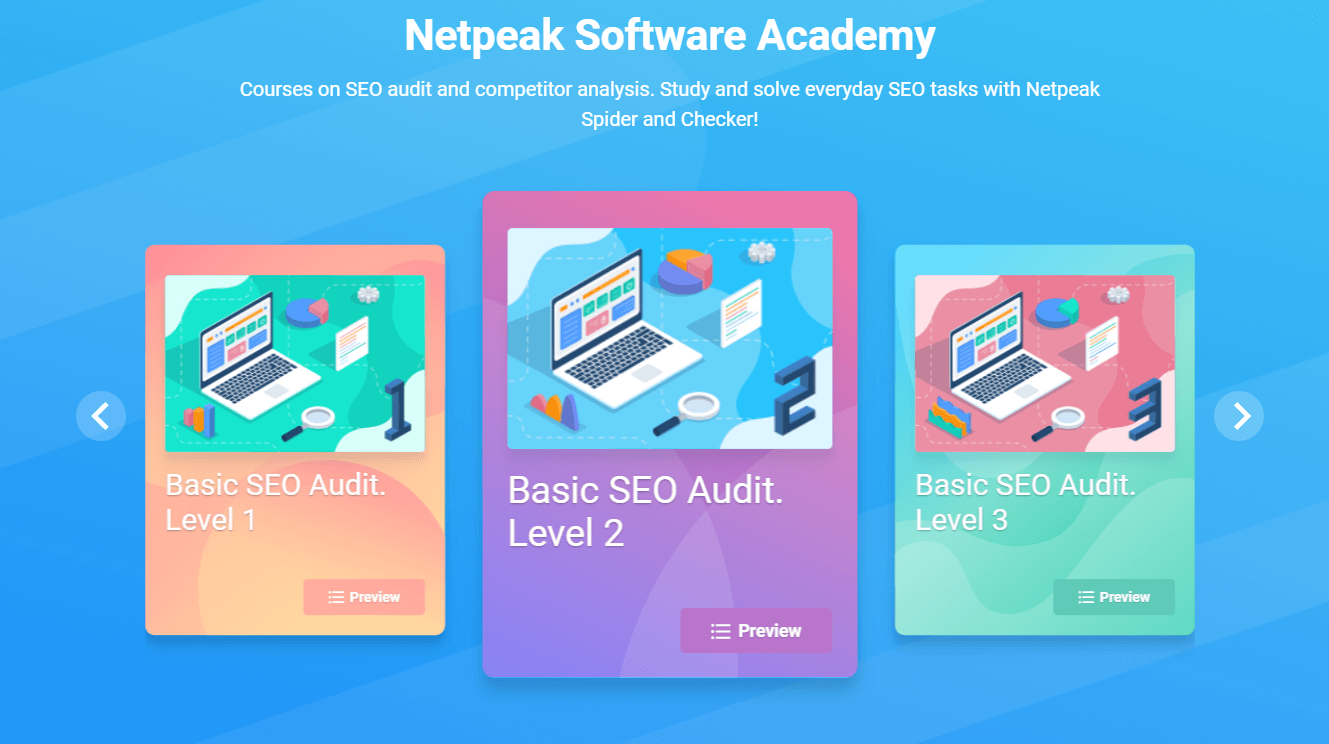 At the first level you will learn about indexing, server response time, HTTP status codes, meta tags, H1-H6 headings, content size analyzing, and image optimization.
In the second level of the 'Basic SEO Audit' course you will find out more about a group of important SEO attributes and parameters that are responsible for how search engines see your website, as well as learn how to properly implement them.
The third level of the course is dedicated to the website structure optimization.
Want to optimize your website but don't know how to start? Start with the Netpeak Software Academy!