How to Check GTM and GA Codes on Your Website with Netpeak Spider
Use Cases

Let's face it – you can derail all your efforts without analytics. So everyone already knows Google Analytics (GA) which generates reports and statistics about your website and Google Tag Manager (GTM) which simplifies your life by managing the tags on the website. It frequently happens that you need to check whether GTM or GA codes are added on all pages of the website.
It is important not only to understand whether these codes are implemented but also if they are inserted with necessary IDs. This occurs because sometimes several tracking codes have been inserted or they have had incorrect IDs. Also, sometimes you need to check the removal of these codes from your website. For example, if GA codes are added through the GTM, system tracking codes placed directly must be deleted. Netpeak Spider can help you solve these troubles easily with scraping feature.
1. User Data Setting
1.1. To set your data, start Netpeak Spider, click on the 'Settings' and select 'Scraping' tab. Then add these values alternately:
(GTM-\w+) – to track the availability of GTM code.
(UA-\w+) – to track the availability of GA code.
1.2. Also, you need to select a regular expression search: 'RegExp'.

Click the 'OK' button.
2. Checking the result
2.1. Now the program will search for the specified parameters in the source code while crawling. Just enter a needed website URL in the search bar and click 'Start'. You can see two additional columns with the number of found user data in the results table: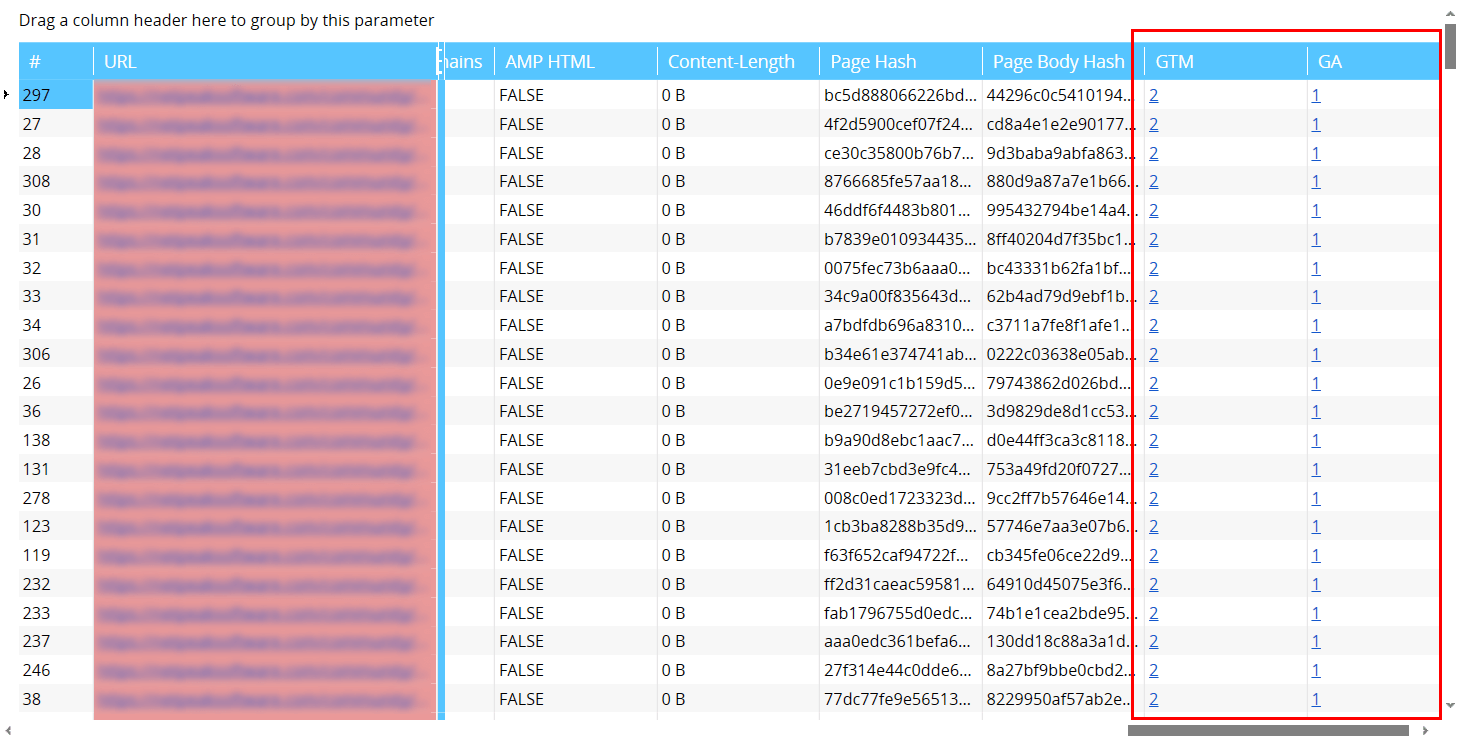 As you can see, Netpeak Spider spotted two GTM tracking codes on crawled pages. And this is correct because the first part of the GTM tracking code should be put between <head> </head> tags and the second part after the <body> tag.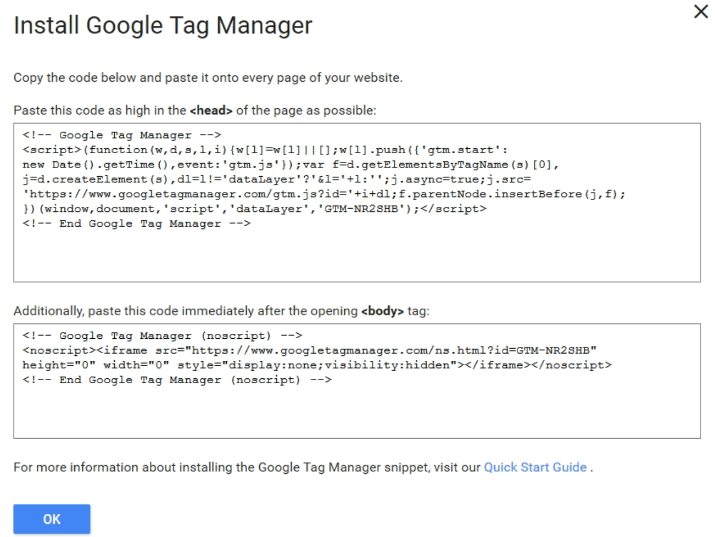 2.2. To analyze the codes you've found and compare them with input values, click on the 'Scraping' in the 'Reports' tab.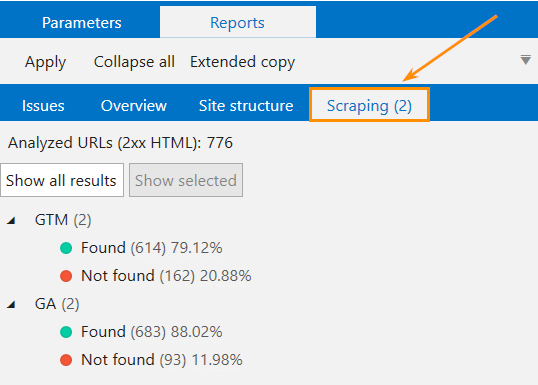 As a result, you can see all ID values in a new table: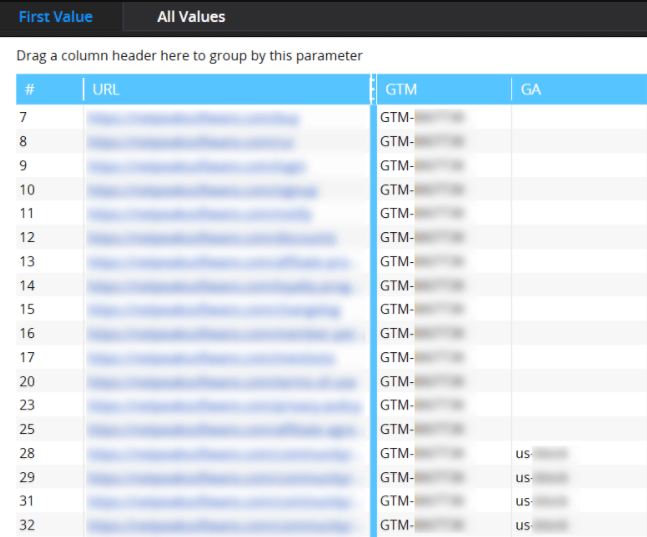 Now all that's left to do is to verify the ID data with necessary values.
And how do you check analytics system implementation? Share your hacks in the comments below ;)
Digging This Use Case? Let's Discuss Netpeak Spider Perks in Person